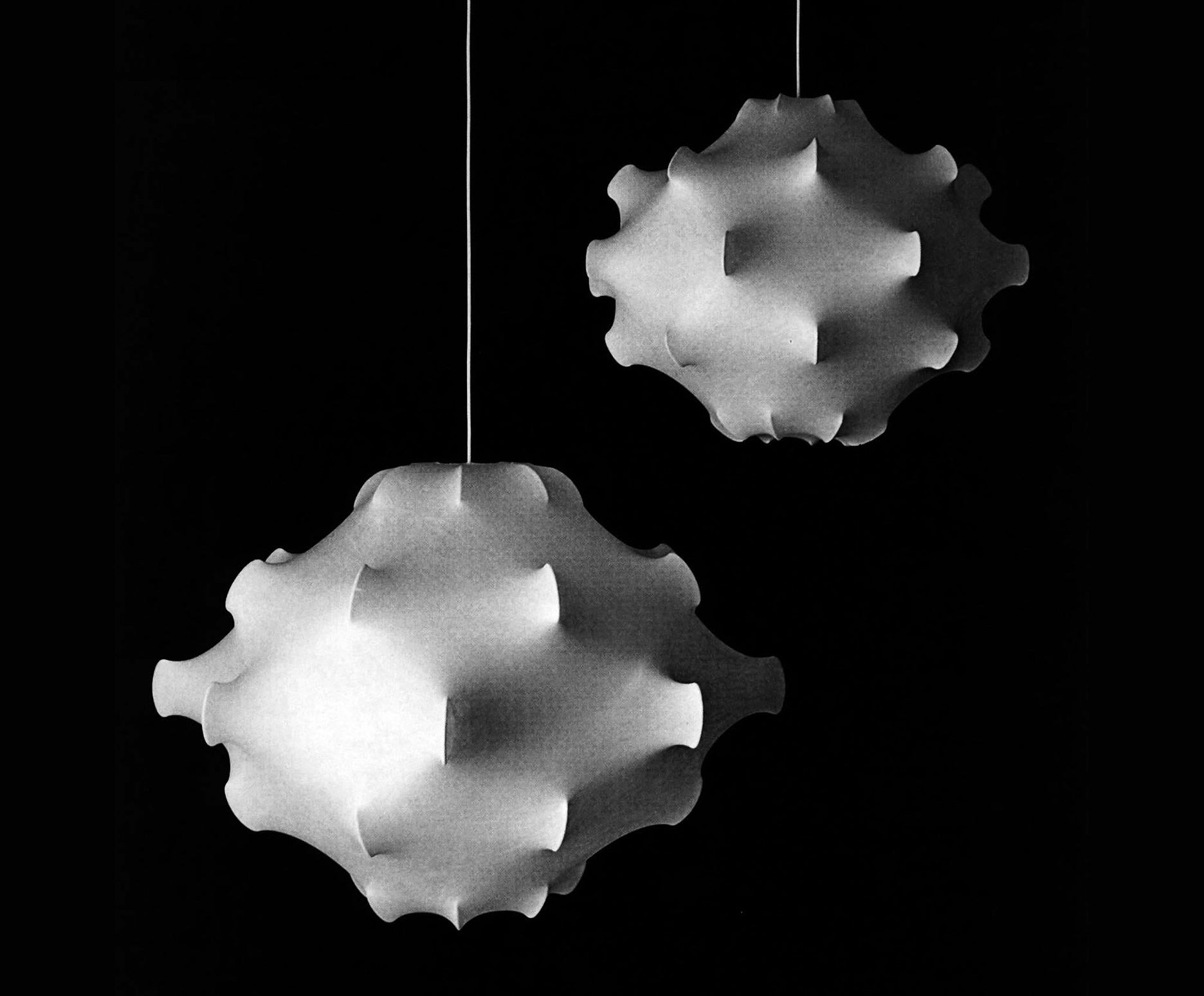 Iconic Designs
Taraxacum Hanging Lamp
About the Design
Inspired by the shape of a dandelion — and named for the flowering plant in Latin — the Taraxacum 1 pendant lamp exemplifies the ideas, technology and sense of play that galvanized Italian design in the decades following World War II.
This was a period in which art and design were moving away from geometric shapes and toward organic ones. Designers embarked on countless experiments with new materials — for example, the Taraxacum's resin "cocoon," which protects its steel core and allows for the diffusion of light, was created with sprayed plastic polymers originally intended for military use. Such innovation was a hallmark of Italian lighting pioneer brothers Achille (1918–2002) and Pier Giacomo Castiglioni (1913–68).
Milan born and bred, Achille Castiglioni earned an architecture degree from the Polytechnic University of Milan in 1944, while his brother Pier Giacomo, also an architect, graduated in 1937. Achille soon joined Pier Giacomo and their older brother, Livio, working on industrial products and furniture design at a practice the elder Castiglionis founded in the late 1930s. (Livio left the office in 1952.)
Before Pier Giacomo passed away in 1968, he and Achille would collaborate on interiors as well as numerous nimble-minded and revered designs, such as the charming and unmistakable Snoopy lamp (1967) as well as the Arco lamp (1962), which answers the question: What would it look like if we brought street lighting inside?
Designed in 1960, the Taraxacum hanging lamp diffuses a soft, warm light that is suitable for any dining area. Clever and striking, it remains one of the most popular lamps from legendary Italian lighting company FLOS. In 1988, Achille updated its design, which is sold today as the Taraxacum 88 lamp.
Previously Available Items
More Achille Castiglioni Designs