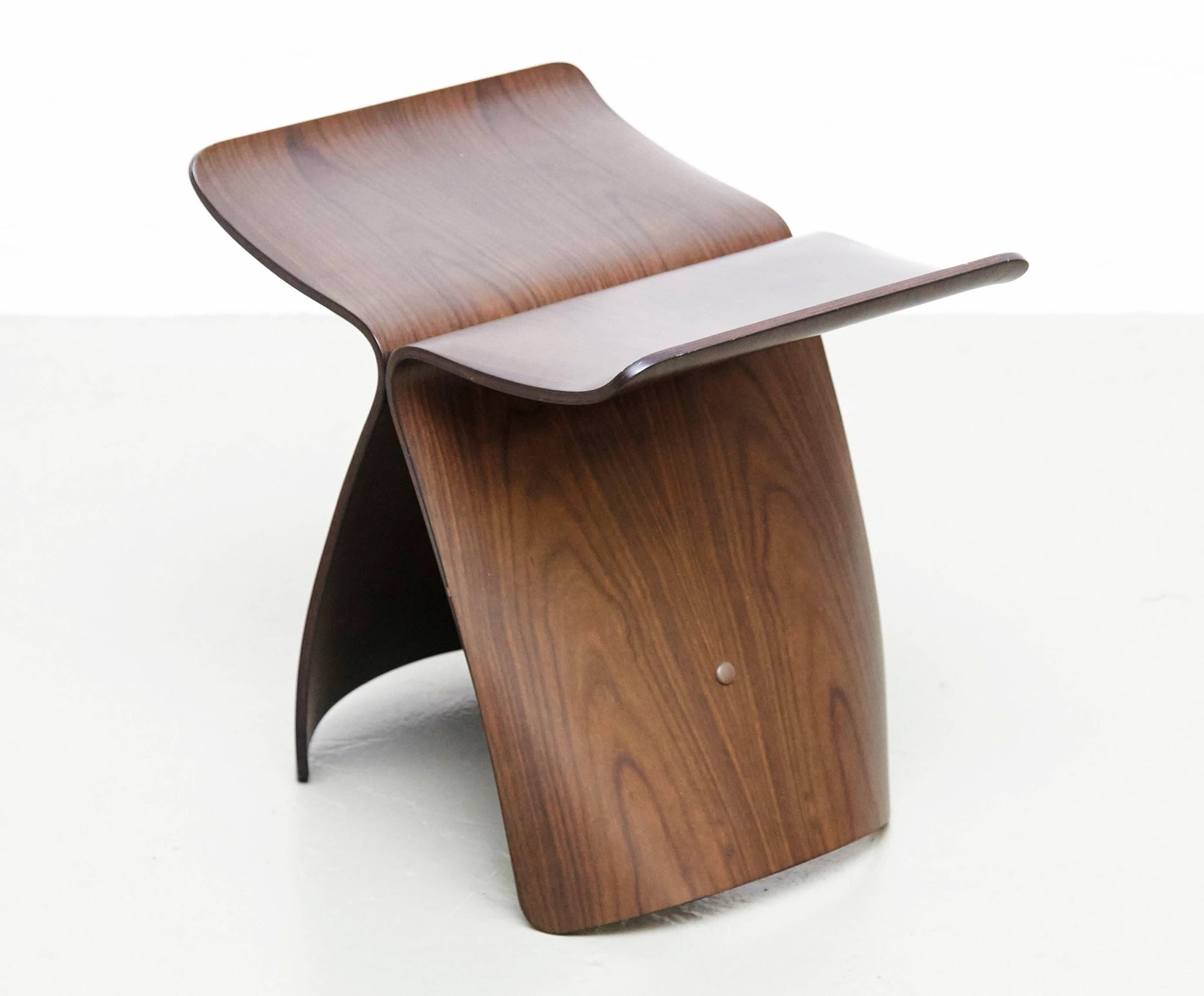 About the Design
Consisting of two gracefully curving and identical molded plywood shells that recall butterfly wings and are fastened together by a single brass crossbar, the Butterfly stool by Sori Yanagi (1915–2011) is the most acute mid-century merging of Eastern and Western sensibilities.
When he introduced the structured chair to a market that had until then been defined by tatami mats, Yanagi upended Japanese tradition. But the Tokyo-born furniture designer, who created the all-plastic Elephant stool during the same year in 1954, demonstrated reverence for the past with his piece, too: The chair's two inverted, L-shaped plywood components, constructed by molding methods made popular by forward-looking American designers Charles and Ray Eames, have been compared to calligraphic forms and resemble the regal, spare torii gates that serve as entrances to Shinto shrines and Buddhist temples, bringing together the sacred and mundane worlds.
The son of Soetsu Yanagi — the founder of Mingei, the Japanese folk art movement — Sori studied painting and architecture, and later worked for French architect-designer Charlotte Perriand when she was appointed an arts and crafts advisor to the Japanese Board of Trade in 1940. Yanagi became her travel companion in Japan, learning about European modernism and French design, and eventually switched his focus from architecture to design. As a product designer, he was immensely prolific and worked steadily until his death in 2011. Yanagi's wide range of items, from Sony's early "H Type" tape recorder (1951) to children's toys to pedestrian bridges to a best-selling stainless-steel teakettle, more than half a million of which are sold yearly in Japan, defined postwar Japanese society. His products are both practical and distinctly modern, and are characterized by an affinity for both new shapes and simple, functional forms. As a designer, Yanagi's modernist focus on efficiency and structure yielded a legacy of creative pieces that not only struck a nerve in Japan, but defined its postwar society as well.
The Butterfly stool, an early-career design first manufactured by Tendo Mokko, has remained in production since the 1950s — it's currently available from Vitra in maple and rosewood. Soon after it debuted, the stool won the Gold Medal at the Milan Triennale of 1957 and later entered the permanent collections of the Museum of Modern Art, the Metropolitan Museum of Art and elsewhere. Simple and sculptural, the Butterfly stool is Yanagi's most celebrated and well-received piece of furniture.
More Sori Yanagi Designs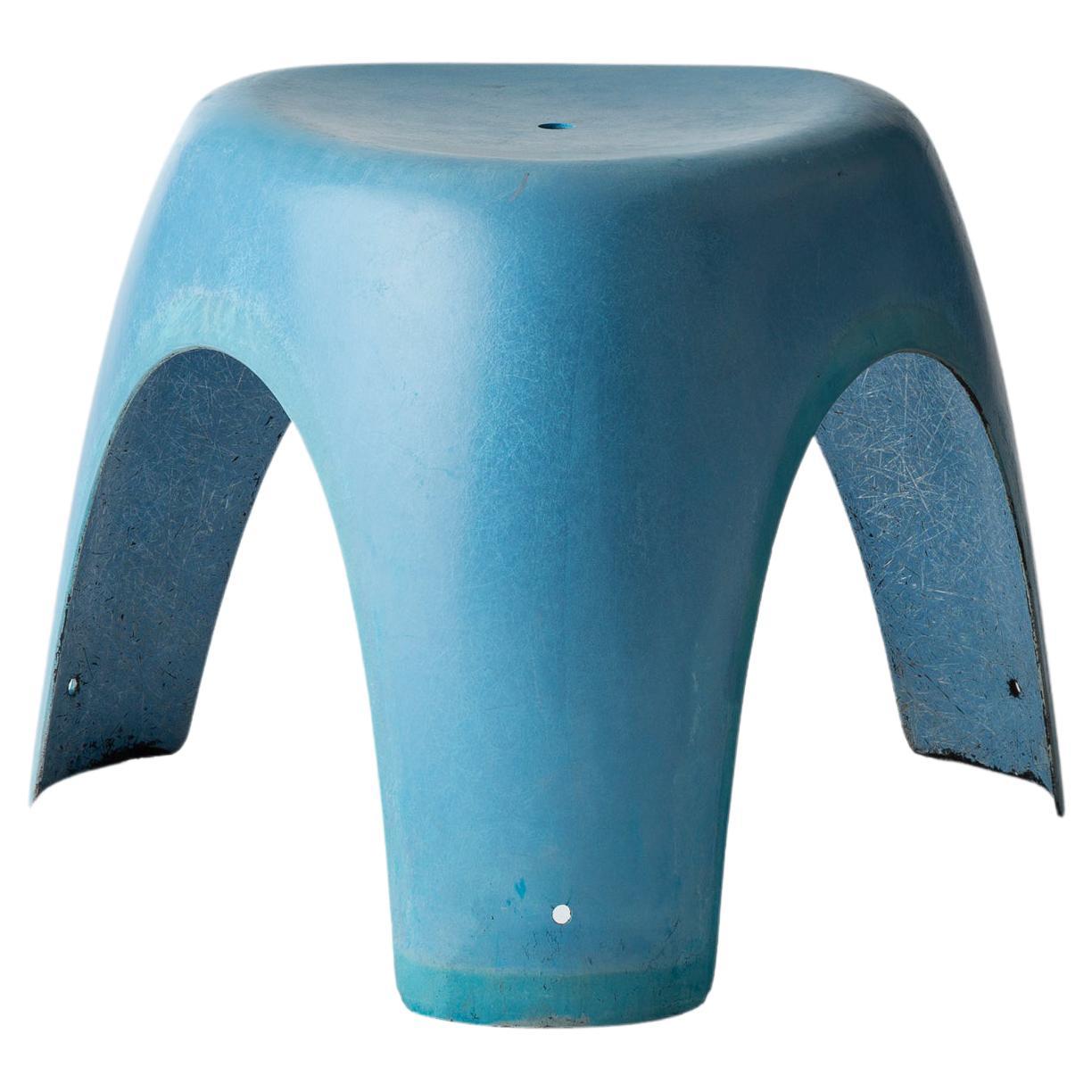 Materials
Fiberglass, Plastic
The postwar era in Japan is now considered the origin of the country's design and manufacturing revolution, and the Elephant stool, designed in 1954 by Sori Yanagi (1915–2011), is one of the most recognizable objects to emerge from it. The Elephant stool — named for its similarity to the lovable mammal's chunky feet — is a stackable three-legged plastic stool. Originally produced in fiberglass by Japan's Kotobuki Seating, the Swiss furniture company Vitra now makes the stool in injection-mold...
Shop All