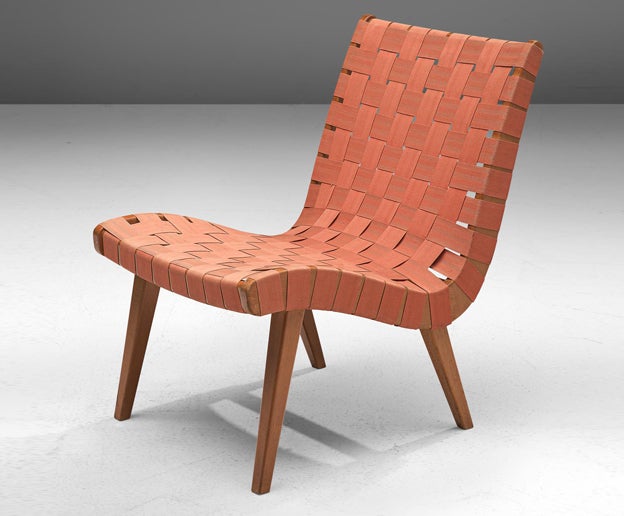 Iconic Designs
Risom Lounge Chair
About the Design
Debuting in 1943, the Risom lounge chair was among the first pieces of furniture commissioned and produced by legendary manufacturer Knoll. It was the work of Jens Risom (1916–2016), who had only just moved from his native Denmark to the United States in 1939.
Risom was by then a graduate of business school and had studied under Danish architect and designer Kaare Klint at Copenhagen's School of Industrial Arts and Design (Hans Wegner, whose many iconic creations include the Wishbone chair, was among his classmates). In New York City, Risom found work as an interior designer before embarking on a freelance career as a furniture maker and textile designer when he met Hans Knoll, who was mere months into his venture and needed inventory. In the first Knoll catalogue, 15 of the 25 pieces listed were Risom designs, and the Risom lounge chair would follow a year later.
Owing to the rationing of materials during World War II, Risom turned to surplus parachute straps for use in the construction of his chair, binding the woven straps to a curving birchwood frame. The design was immediately popular for office interiors and is recognized as pivotal to the introduction of understated Danish modernism to the States.
Today, Knoll continues to manufacture the simple but strong Risom lounge chair, and it is in the permanent collection of the Museum of Modern Art in New York.