January 22, 2023Everybody knows that architects design buildings and interior designers compose rooms. Less well known is that such narrow definitions frequently sell these creators' work short.
Conceiving not only places but also the furniture, graphics, tableware and other elements that complete them, makers of space and place have long engaged in product design as well.
The celebrated 18th-century British architect Robert Adam, for instance, was a prolific furniture designer who created everything from dining chairs to carved-wood mirrors. In the late 19th and early 20th centuries, talented creators adopted the concept of Gesamtkunstwerk — a word, derived from German, meaning "total work of art." Artists began crossing borders between disciplines to produce pieces, environments and musical and theatrical compositions in which every detail was custom crafted to be part of a cohesive whole.
This idea guided the efforts of design luminaries of the period like William Morris, Charles Rennie Mackintosh and Frank Lloyd Wright.
In France, Maison Jansen and Jean-Michel Frank became equally well known for interiors and furniture. Le Corbusier, the minimalist advocate of machines for living, designed furniture and his own palettes of paint colors.
Today, the tradition is alive and well, as contemporary architects and designers embrace designing the objects that fill the spaces they create.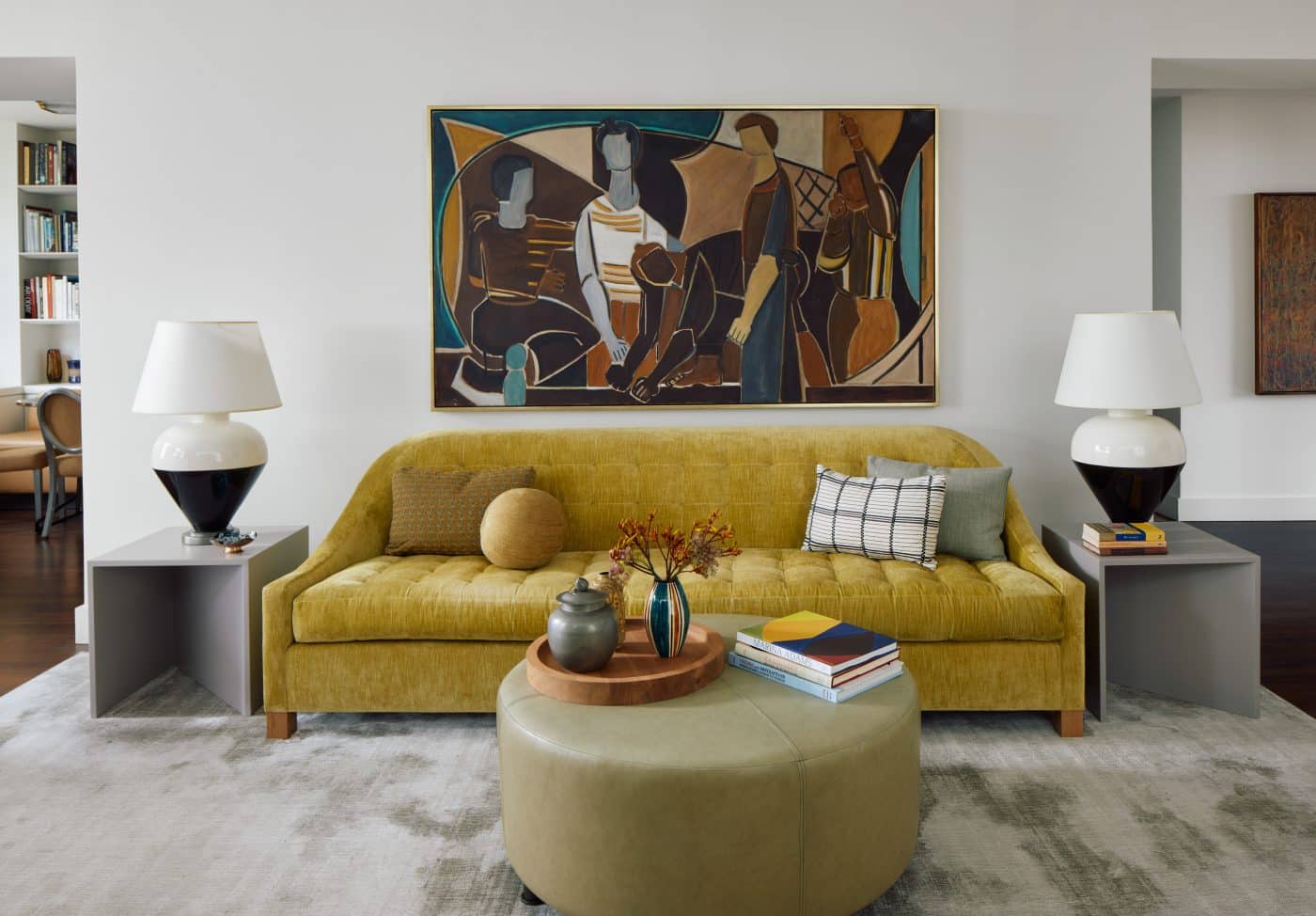 Fortunately for those of us who aren't their clients, many of them share their pieces with a broader audience. And on 1stdibs, you can find highly covetable pieces by some of the most talented interior designers and architects out there.
Some of these cross-disciplinary talents develop their lines of furniture, lighting, textiles and accessories gradually, as a natural outgrowth of their projects for clients; others make such production a core part of their studio's mission. Still others partner with different manufacturers on collections of furniture, textiles and accessories.
"For my entire thirty-year career, I've created custom furniture for my clients," says the Los Angeles–based designer Martyn Lawrence Bullard. "We're not really the type of firm that goes to the design center and just buys things. We custom make everything — all of our upholstery, all of our case goods, et cetera."
About five years ago, Bullard decided to begin offering some of those pieces through the Martyn Lawrence Bullard Atelier, so they could live on beyond the projects they were designed for.
"The line stems from furniture pieces that I love, that I own or that I created for other people," he says.
Bullard also currently designs products and materials for 17 partner companies, effectively creating just about everything needed to decorate a room: light fixtures for Corbett Lighting, rugs for the Rug Company, tableware for Haviland, tile for Ann Sacks and much, much more.
Later this year, "some of the prints from my fabric line are going on apparel, shoes and clothing," he adds. "You'll be able to decorate with me, and wear me."
The New York–based interiors star James "Ford" Huniford's collection of furniture likewise began with custom pieces he designed for clients when he couldn't find the right sofas and chairs elsewhere. "I offered custom upholstery to clients to start out with," says Huniford. "But then, people would see one of my projects published and call to ask, 'Can we buy that sofa?' Or 'Where's that ottoman from?' Or 'Can you tell me about that side table?' "
Over time, he corralled some of his greatest hits into a collection of made-to-order sofas, chairs, beds, tables, lamps and mirrors, many of which he offers through Huniford on 1stDibs. Bestsellers include the wood, two-level Sullivan coffee table; the armless Baxter sofa, which features a French-mattress-style seat cushion; and the column-shaped Grove table lamp. All are customizable, so the proportions can be tweaked to fit different rooms and preferences.
And Objects, the London-based furniture, lighting and accessories company founded by interior designer Martin Brudnizki and Nicholas Jeanes, the former design director of Brudnizki's studio, started in a similar way in 2015. It has since expanded into an even more creative enterprise.
"What made this a special experience was that I was now able to design without a client in mind and without a project in mind — with complete freedom," notes Brudnizki. "We launched a collection two years ago that was largely inspired by my growing up in Stockholm and looked to the Swedish Grace period for inspiration."
Dining chairs are And Object's most in-demand products, likely because people have fallen for them while dining at the many destination restaurants and clubs Brudnizki has designed, including Bullion in Dallas and Annabel's and Aquavit in London.
"We have tried to create chairs that have one foot in comfort, another in practicality and another two in modernity and playfulness," he says.
The Paris-based architect and interior designer Laura Gonzalez treasures the line of furniture and lighting she has developed, because the pieces can be adapted to different projects. Her playful Mawu chair, for instance, appears in a range of private homes and Cartier boutiques she designed, in various wood finishes and with different-patterned upholstery that caters to her conception for each specific interior.
"The furniture pieces add the final touches to my interior design works," Gonzalez explains. "They implement my global vision in one element: The lines of the piece, the color, the fabric and the pattern all combine the project's aesthetic, so you can quickly grasp the feeling of where I want to go through furniture."
Among the designers for whom producing objects along with interiors has always been part of the plan are Robert Highsmith and his wife, Stefanie Brechbuehler. In 2009, they established their New York–based studio, Workstead, not only to design private homes and hospitality hotspots like Le Rock, the Rockefeller Center restaurant that became a smash success the moment it opened last year. The firm, (which, since 2010, has counted Ryan Mahoney as its third partner) also offered lighting collections from day one.
"When we started the company, we were doing both," says Highsmith. "Stefanie had worked for Michael Graves, and we were really inspired by his approach to having a holistic studio — products, interiors and architecture."
Workstead's lighting collections have attracted a wide range of high-profile admirers, including Vincent Van Duysen, Nate Berkus and Athena Calderone. As the studio has grown, producing a diverse range of work has only become more rewarding, providing different creative opportunities that help prevent burnout.
"For me, working at the product scale is a great excuse to use my hands to make something, whereas with interiors and architecture, it's much more drawing based and less hands-on, especially given the way technology has changed those fields," says Highsmith.
Ronald Alvarez and Monica Santayana, the married founders of the Miami-based interior design firm Moniomi, have also used their furniture line, Made by Moniomi, as an opportunity to push their creativity beyond commissioned projects.
Their Altis Ornamentum collection, presented this past December at Design Miami, riffs on both contemporary sports and the games of ancient Greece and Rome. The collection includes a Ping-Pong table in multicolored marble; basketball hoops with marble backboards, one curved, one rectangular, and handwoven nets; and asymmetrical rugs that represent imaginary running tracks and playing courts.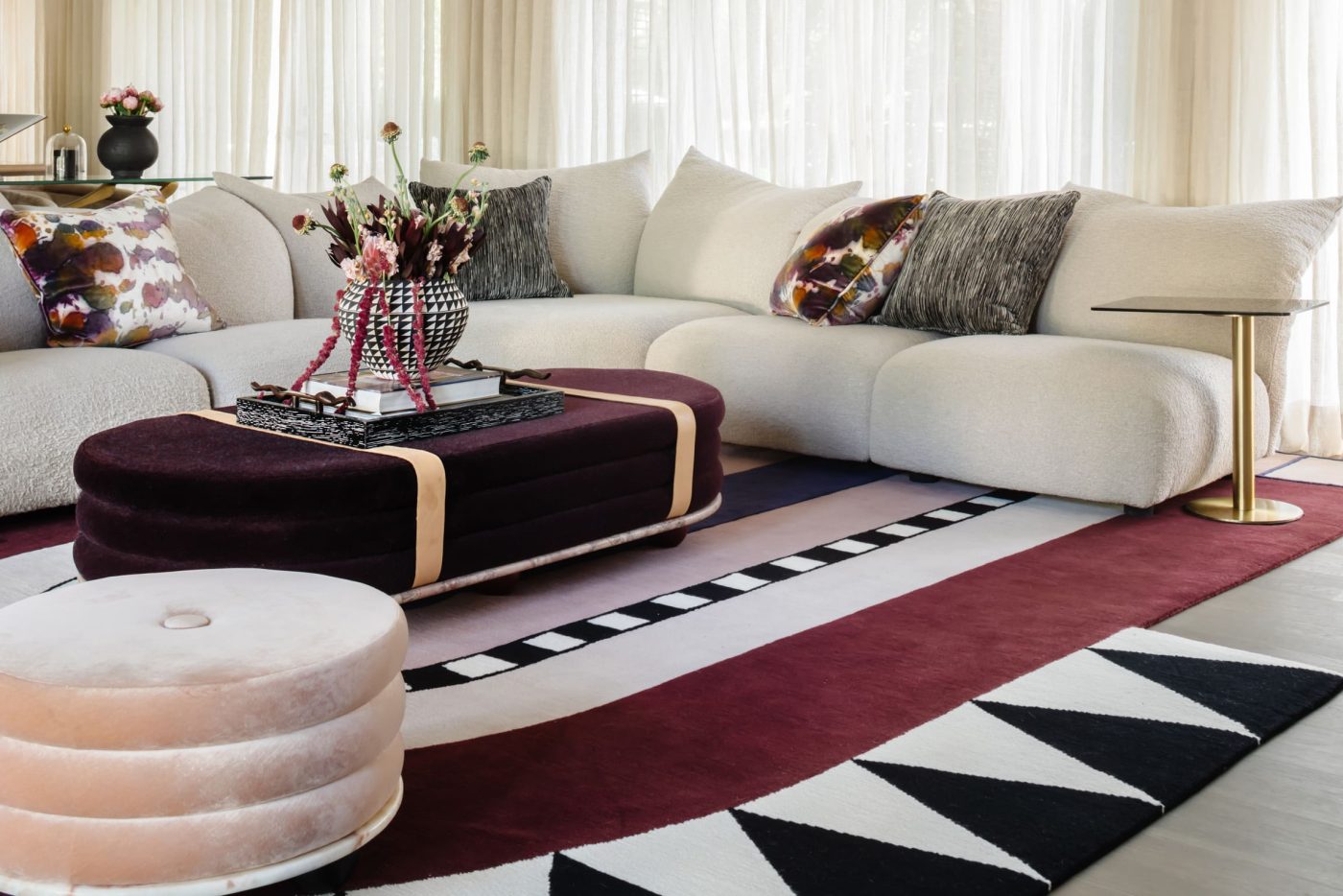 "What we really love about not only designing the pieces but also curating spaces for shows such as Design Miami is that we're able to make a beautiful space that truly portrays our design aesthetic," says Santayana. "We don't have a client, so we create the pieces based on our creativity and inspiration. Truly, it's a reflection of who we are as designers."