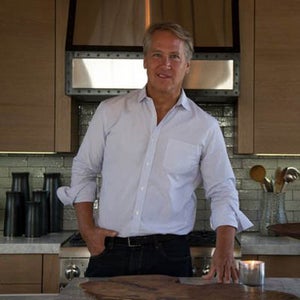 ;
James Huniford is a residential and commercial interior designer with a penchant for pure materials, clean lines and subtle details. While creating spaces that feel both inspiring and livable, his work has appeared in Elle Decor, Architectural Digest, The Wall Street Journal, Vogue, W, House Beautiful among others. He is the founder of Huniford Design Studio and Huniford Collection, a line of lighting, upholstery and case goods that will be sold online and in his showroom. Ford has also co-authored the book Dwellings: Living with Great Style.
James Huniford's Spaces Have a Rough-Refined Sensibility
The designer is a master of mixing old and new, vintage and custom to create interiors that are wholly authentic.
Read More
Authentic Hamptons
The author of Design in the Hamptons, muses on what sets apart the 19 stunning projects in his new book: authenticity and a sense of place, qualities often missing in the sea of McMansion and overused design tropes that today flood Long Island's East End.
Read More