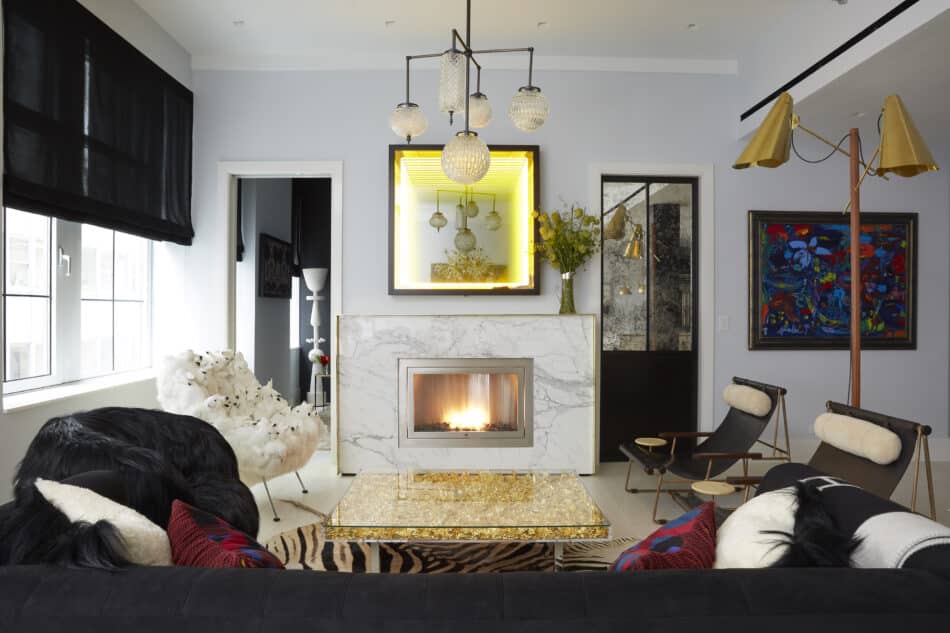 Before becoming inextricably associated with International Style office building and apartment lobbies, Manhattan modernism had a fun side — and Fawn Galli was determined to find it in her scheme for an apartment in the city's Financial District.
The home had a major case of the sads, Galli says, the result of reticent modern furniture, track lighting and a naturally dark location. So, she exposed her clients to the special wares of local design galleries, nurturing their eclectic tastes with the purchase of Yves Klein's Monogold table from Artware Editions, Gabriella Crespi's rattan lamp from Maison Gerard and a Dimore side table and Eric Roinestad's sculptural standing lamp from the Future Perfect.
Falli likes the energy generated by textural, mismatched seating. The vibe? "Modern sensual," she states. And the fun? Rampant.