The Pop-art superstar Andy Warhol baffled the press at times with his punchy and often provocative one-liners, some even becoming the stuff of legend. He unabashedly enjoyed poking fun at reporters and even turned the media on its head by founding Interview magazine, still in circulation today. Thirty years after his death, his words remain poignant, and in some cases eerily premonitory. Scroll down to read some of Warhol's memorable platitudes.
---
Although it sounds like he's touting inclusion and brotherly love, Warhol is actually waxing philosophical on the meaning and origins of Pop art in a 1963 interview that appeared in ARTnews.
---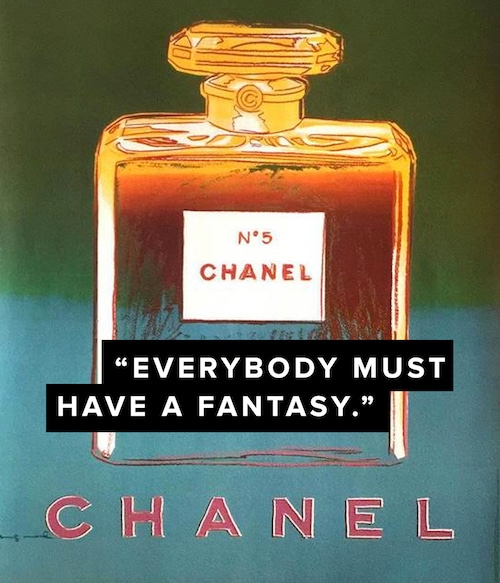 Pulled from the "Love" section of The Philosophy of Andy Warhol, the full quote, "I don't know anybody who doesn't have a fantasy. Everybody must have a fantasy," would be great for a fragrance campaign.
---
This quote epitomizes Warhol's distinct sense of irony and his brazen attachment to popular and consumer culture.
---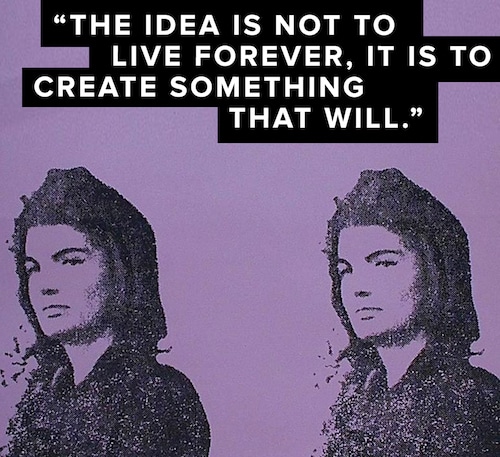 The artist certainly accomplished this.
---
An eloquent maxim from a man who obsessively photographed everything and everyone he came across — developing a catalog of thousands of Polaroids of celebrities and artists — and who practically invented selfie culture.
---
Here, Warhol broke from his provocative nature and took on a romantic tone, even if he just wanted to market his successful "Flowers" silkscreen series.
---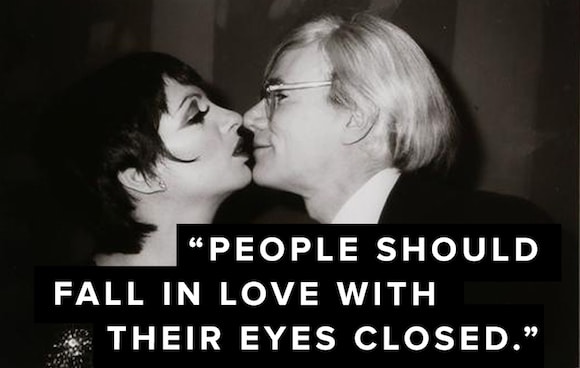 When you discover that this memorable quote is pulled from the "Love: Senility" section of The Philosophy of Andy Warhol, it takes on an entirely different meaning.
---
In the book POPism: The Warhol Sixties, written by Warhol and Pat Hackett, the artist plays down the subject matter of his now ubiquitous paintings of popular consumer items.
---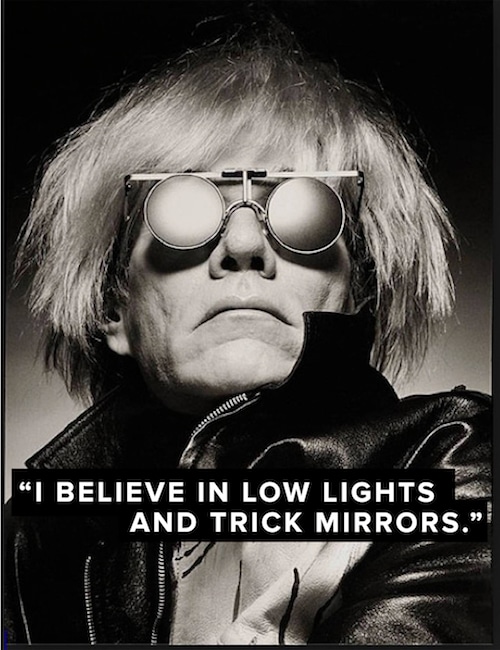 The artist's rather pragmatic considerations for making love in old age could just as easily be a philosophy for nightclub design.
---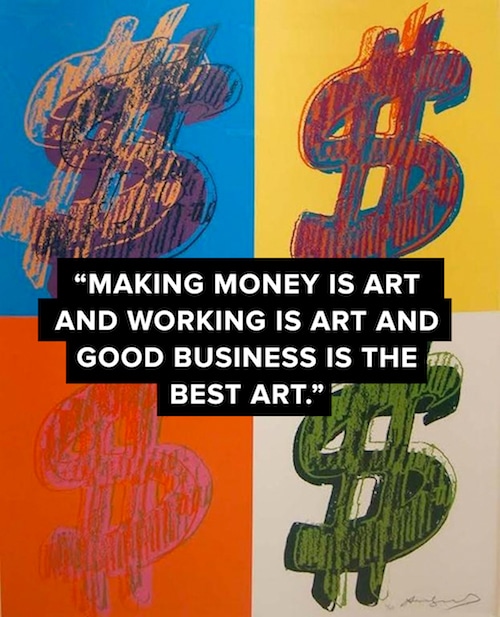 If making money is an art, Warhol was a virtuoso, amassing an estate worth more than $220 million by the time of his death.
---
This one is as legendary as it is disputed. Several people in his entourage have come forward to claim that Warhol had stolen these words right out of their mouths. But one thing is clear: Warhol got more than his share of those famous 15 minutes, going as far as adapting his own TV show of that name.
---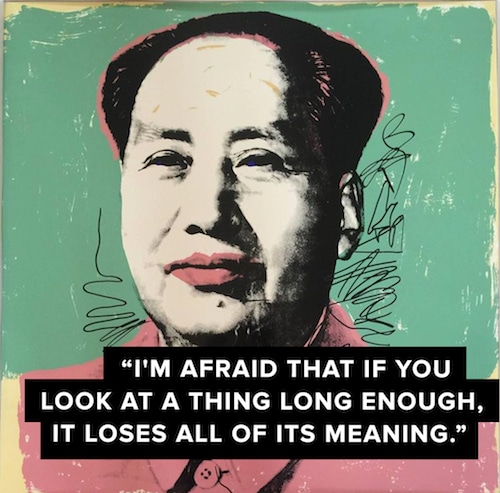 This quote, in which Warhol goes on to say, ". . . the more the meaning goes away, the better and emptier you feel," could easily be applied to the incessant barrage of images associated with social media.
---
Like the "fifteen minutes" dictum, the origin of this quote is disputed. Although it is popularly attributed to Warhol, it turns out that he may have been paraphrasing the media theorist Marshall McLuhan, whom the artist once called an "honorary muse."
---