October 2 marks the 66th birthday of Annie Leibovitz, arguably the best-known photographer in the world. And though she's technically inched past the age of retirement, Leibovitz shows no signs of slowing down — remember the buzz this spring over the gorgeous, groundbreaking photos she took of Caitlyn Jenner for the cover of Vanity Fair? But the hubbub surrounding the Jenner images was nothing new for the acclaimed photographer. Throughout her career, Leibovitz has created work that generates cultural conversation, whether outraged, admiring, shocked or some amalgam of all three. In celebration of Leibovitz's birthday, see our survey of five of her most talked-about photographs.
1. Demi Moore, 1991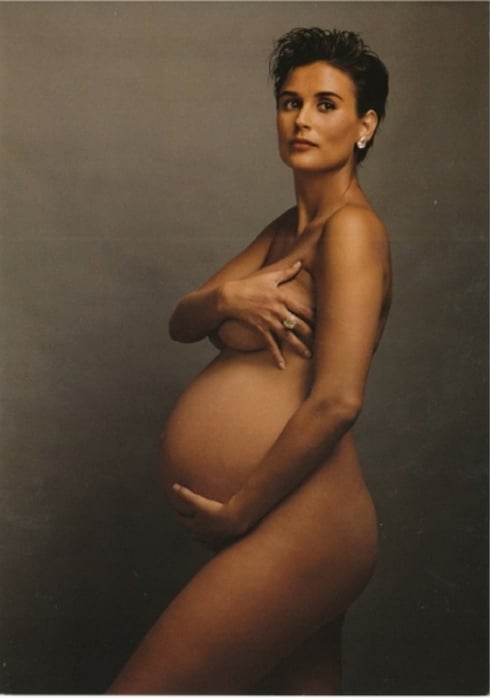 When Leibovitz photographed the movie star for the cover of Vanity Fair in August, 1991, editors at the magazine were concerned about how to hide the actress' seven-month-pregnant figure. Accordingly, they asked that Leibovitz shoot a tightly cropped portrait of Moore's face. Leibovitz spent a day trying to adhere to their directive before suggesting that Moore — with whom she had a close relationship — disrobe. The arresting, unapologetic results led to one of the most discussed magazine covers in history. For her part, Leibovitz is skeptical of the photo's quality. In 2012, she said: "It was a popular picture and it broke ground, but I don't think it's a good photograph per se. If it were a great portrait, she wouldn't be covering her breasts. She wouldn't necessarily be looking at the camera."
---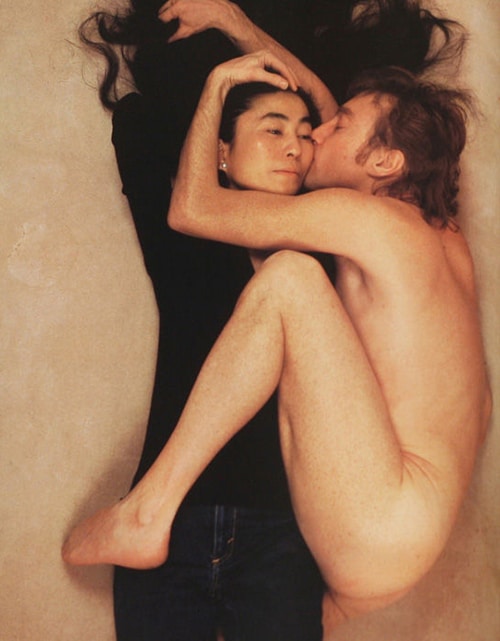 On December 8, 1980, Leibovitz was commissioned by Rolling Stone to photograph John Lennon and Yoko Ono, as part of the promotional efforts surrounding their joint album Double Fantasy. While Leibovitz had hoped that both Lennon and Ono would pose nude, Ono was uncomfortable with shedding her clothes. But Ono's reluctance led to a legendary improvisation. Of the experience, Leibovitz has said: "I was kinda disappointed, and I said, 'Just leave everything on.' We took one Polaroid, and the three of us knew it was profound right away." Later that evening, Lennon was shot and killed outside of his New York City apartment building. The magazine ran the haunting image (sans headlines) as its cover the following month.
---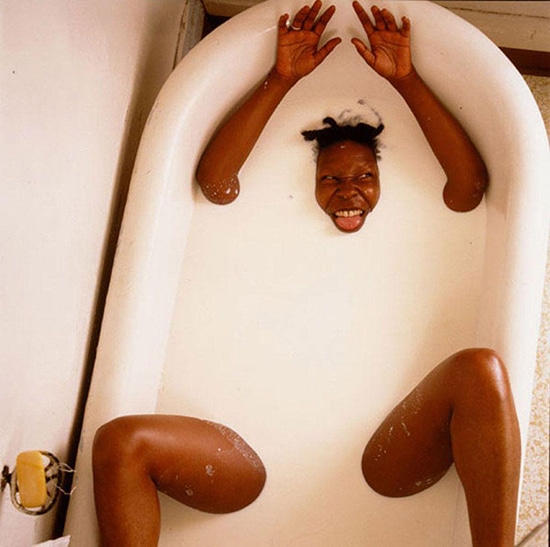 In 1984, Whoopi Goldberg was an up-and-coming comedian who was drawing comparisons to Richard Pryor and Lenny Bruce for her raw, racially charged routines. Assigned by Vanity Fair to photograph the young talent, Leibovitz was inspired by a poignant Goldberg set piece that joked about using Chlorox in an attempt to bleach her skin. Leibovitz decided to use milk for the portrait, after a friend in advertising advised that it registers as a true, opaque white in photographs. While the picture's political implications were deliberate and intentional, Goldberg's exuberant pose was not: the actress slipped as she was getting into the milk-filled bathtub. Of the moment, Leibovitz has said: "And I went, oh, my goodness, this is graphically amazing and interesting."
---
4. Miley Cyrus, 2008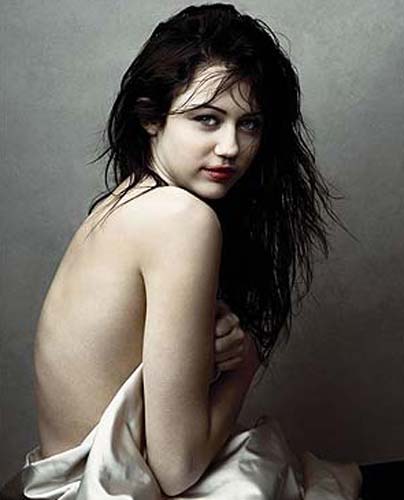 Given the transformation of pop star Miley Cyrus in the intervening years, it's almost quaint to think back on the uproar caused by Leibovitz's 2008 portrait of the singer for Vanity Fair. At the time, Cyrus' young fan base — and, presumably, their parents — were scandalized to see the teenage starlet pose with only a satin bed sheet covering her torso. A Disney spokeswoman blamed Leibovitz and the publication for "deliberately manipulat[ing] a 15-year-old in order to sell magazines." In the wake of the uproar, Leibovitz and Vanity Fair issued a joint statement, defending their work: "I'm sorry that my portrait of Miley has been misinterpreted. Miley and I looked at fashion photographs together and we discussed the picture in that context before we shot it. The photograph is a simple, classic portrait, shot with very little makeup, and I think it is very beautiful."
---
5. Gisele Bundchen and LeBron James, 2008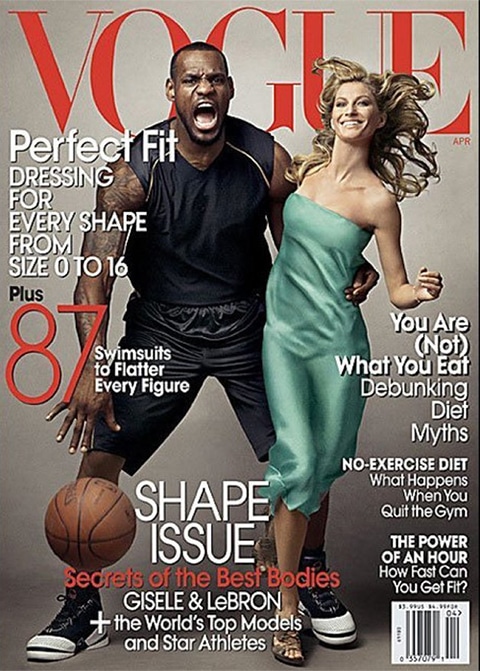 The April 2008 cover of Vogue paired supermodel Gisele Bundchen with basketball wunderkind LeBron James in a Leibovitz image that, to a casual observer, simply looked like a clever, casual fashion photograph. But closer readers noticed that, in the image, Leibovitz had quoted visual references from the 1933 version of King Kong, recasting James as the titular character and reimagining Bundchen — right down to bias-cut silk gown — as a modern-day Fay Wray. Critics were divided. One camp maintained that Leibovitz and Vogue were recklessly propagating disturbing racial stereotypes, while others suggested that it was a progressive upending of said tropes. Leibovitz, for her part, has remained mum on the issue.
(Article reviewed on the 5th of October 2020)