My childhood longings were simple: pink ballet shoes, a nutcracker prince and a sparkling tiara. A tiara evoked magic, fairy tales and dreams — it could transform me into a princess. But it wasn't the title that I wanted. It was the jewel. And one day, I promised myself, I would wear one.
The tiara's spell enchants not only imaginative children but also connoisseurs of fine jewelry. While ornate antique examples are widely coveted, more-modern pieces attract many with their chic, minimalist appeal. Then there are the jewelry devotees who love both types, for different occasions.
"Tiaras are exceptionally romantic jewels," says Sara Prentice, creative director of the British jewelry house Garrard. "Their regal connotations imbue them with a highly sought-after, prestigious beauty. A woman certainly holds herself differently when wearing one."
Garrard has famously crafted many pieces for the British royal family, including Queen Mary's fringe tiara, made in 1919, which was later worn by Queen Elizabeth on her wedding day and, last July, by Princess Beatrice on hers.
Because tiaras were mainly commissioned for aristocracy, observes Willa Harris, of London jeweler Berganza, "they are the finest examples of antique jewelry," resplendent with the highest-quality gemstones and rare lustrous pearls.
In contrast to their regal history, most tiaras now "are bought by families for the wedding of a daughter and often kept as heirlooms, to be passed down to future brides," says Claire Frost, of London's Moira Fine Jewellery. Moreover, while traditionally, only married women were allowed to wear them — which partly explains their popularity among brides — these days anyone can.
And, it seems, everyone does. More and more jewelry lovers are donning gem-set headpieces for special occasions, from white-tie dinners to New Year's Eve fetes. In many cases, says Maurice Moradof, founder of Yafa Signed Jewels in New York, "it's people who have everything, but they want to add more pizzazz to an event."
Especially alluring are tiaras that can be transformed into multiple jewels, making them not merely exquisite hair ornaments but versatile and practical investments. The Edwardian tiara offered by Berganza, for instance, set with deep-red Burmese rubies encircled by 56 carats of white diamonds, can be converted into two elaborate necklaces and two pairs of earrings.
Similarly, Garrard's 1893 Girls of Great Britain and Ireland tiara, which adorns Queen Elizabeth II on British banknotes, can be reconfigured as a necklace.
In a more modern example, the centerpiece of Garrard's Princess Beatrice tiara, inspired by the intricate ironwork gates and ornamental flower beds of British palace gardens, can be worn as a pendant on a chain necklace. Indeed, the firm incorporates convertibility into most of its contemporary tiara designs.
"In this way," Prentice explains, "when clients purchases a tiara, they are also buying a jewel, such as an elegant pendant, that they can wear in less formal settings, perhaps as a precious reminder of their wedding day."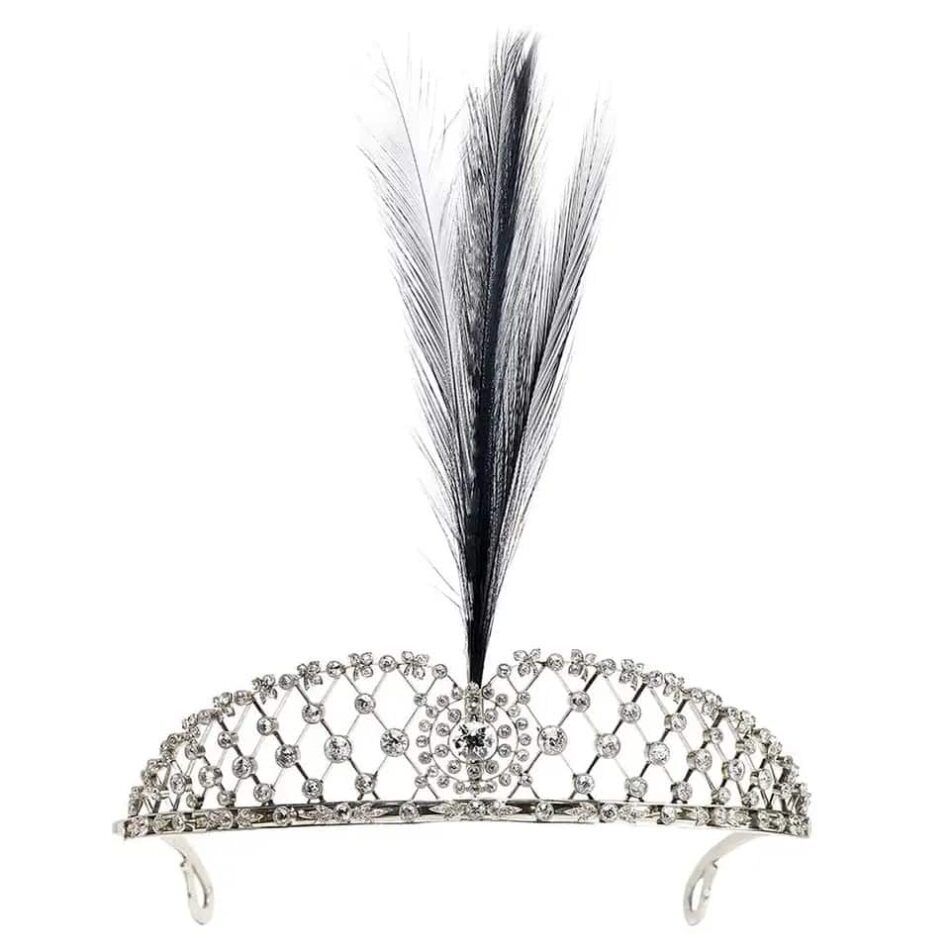 Some tiaras are themselves suited to less grandiose occasions. Moira Fine Jewellery's 1905 Edwardian diamond, platinum and feather tiara, for one, evokes more fun and fashion than stately grandeur.
Whatever the context, as Prentice notes, "there is something hypnotic and irresistible about tiaras." That goes equally for more avant-garde contemporary designs, like Dutch sculptor and jewelry designer Bibi van der Velden's sterling-silver and diamond Kryptonite tiara, which can be worn as a headband as well as a crown.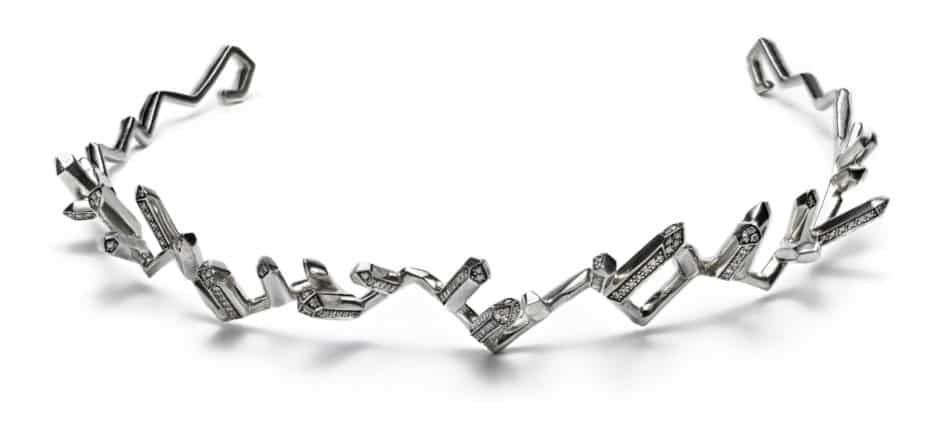 Like all her pieces, van der Velden's tiaras are art meant "to adorn the body literally from head to toe." She's less concerned with princesses and glamour. Indeed, she was something of a tomboy growing up.
"I was always outside climbing trees and exploring the nature on my doorstep," she recalls, "and I always imagined wearing a tiara but not in the same way most little girls do, with the classic princess image in mind — more like Titania in A Midsummer Night's Dream."
That is the magic and delight of tiaras: There is one to suit every fantasy.