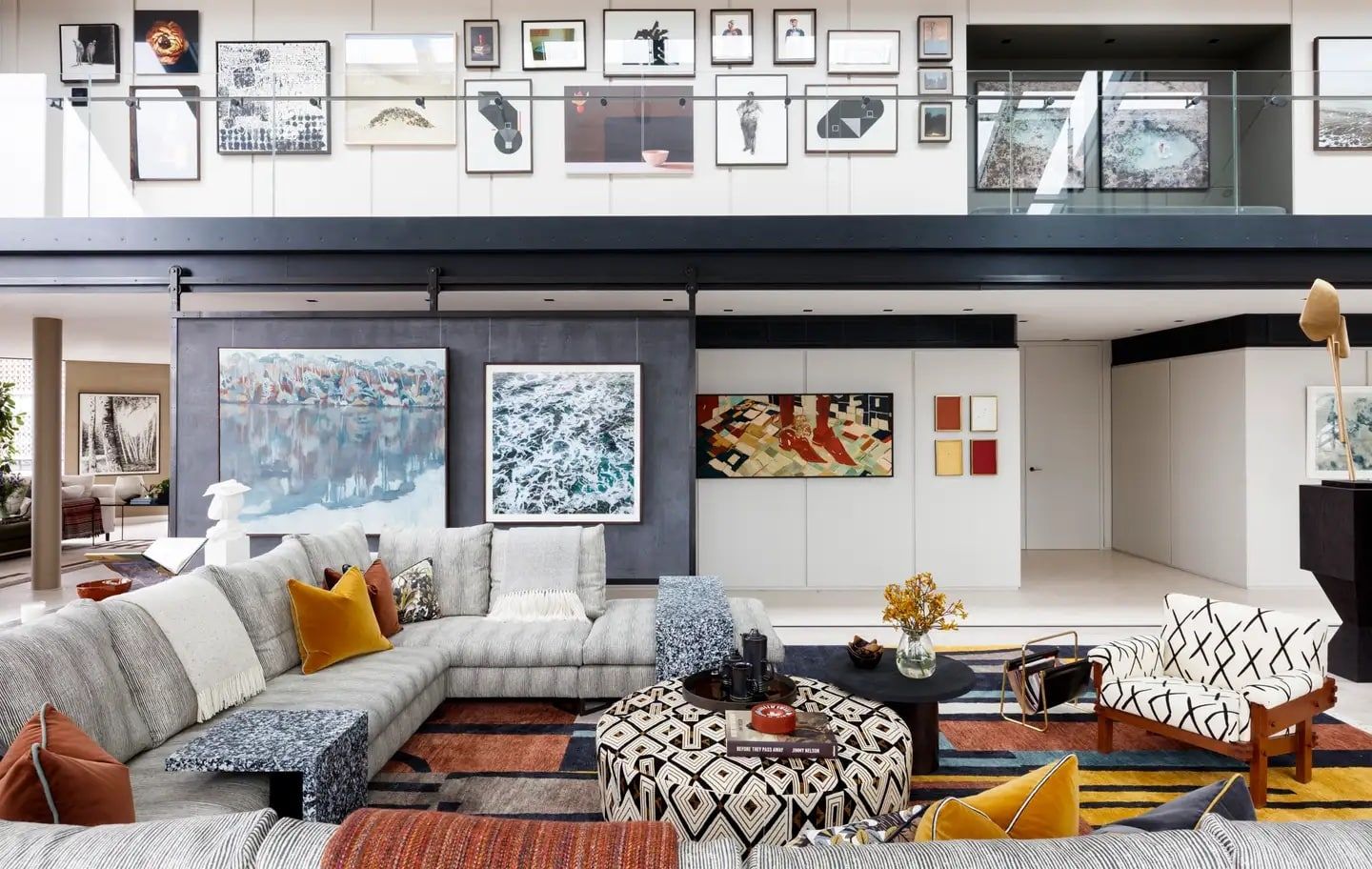 Buying art and design is one thing. Collecting it is quite another.
Collecting has purpose and savvy behind it — but that does not mean it is difficult or complicated to do. With the right motivation, it happens naturally.
So, what gets someone to the place where they are ready to make that informed purchase and own the results of true creativity and polished craftsmanship?
We can think of a lot of good reasons, but here are the top five, according to some of the smartest people in the game.
---
Enter a New Realm
Some think it is a whole new medium, others a technique. Either way, it is clear that NFT art is the newest and hottest thing in town.
These digital works — associated with certificates of authenticity that are known as non-fungible tokens, or NFTs, and built with blockchain technology — have been gaining steam in the art world for more than a decade. The pandemic era, however, seems to have accelerated interest in them, with 2021 seeing a series of record prices.
"We live in a world where we're surrounded by screens," says the New York photographer, filmmaker and curator Anna Condo. "I firmly believe this is the Glass Age." The enjoyments offered by this era are exemplified in Condo's own NFT art, like her lush 2022 Peonies, an extension of her photographic still lifes.
The works are fun to experience — many involve movement that recalls something between a video and a GIF. But "the benefits of NFTs go beyond aesthetics," says Condo, who curated 1stDibs' massive floral-themed NFT exhibition "Flower Gang" earlier this summer and currently has a piece in "Splash," our NFT platform's one-year anniversary show. One benefit: Since every NFT is unique and encoded with its provenance, the worries about fakes and overly editioned works endemic to the rest of the art world are moot.
And the fact that the pieces are made on computers means that artists can create and sell their work without having to leap the usual hurdles, like finding large studio space or gallery representation. "Artists are not at the mercy of gatekeepers. It makes you very independent," says Condo. "It brought me back to why I love art: It's a means of expression. It opens a whole new world to everyone, not just the same 15 art world darlings."
---
Make a Statement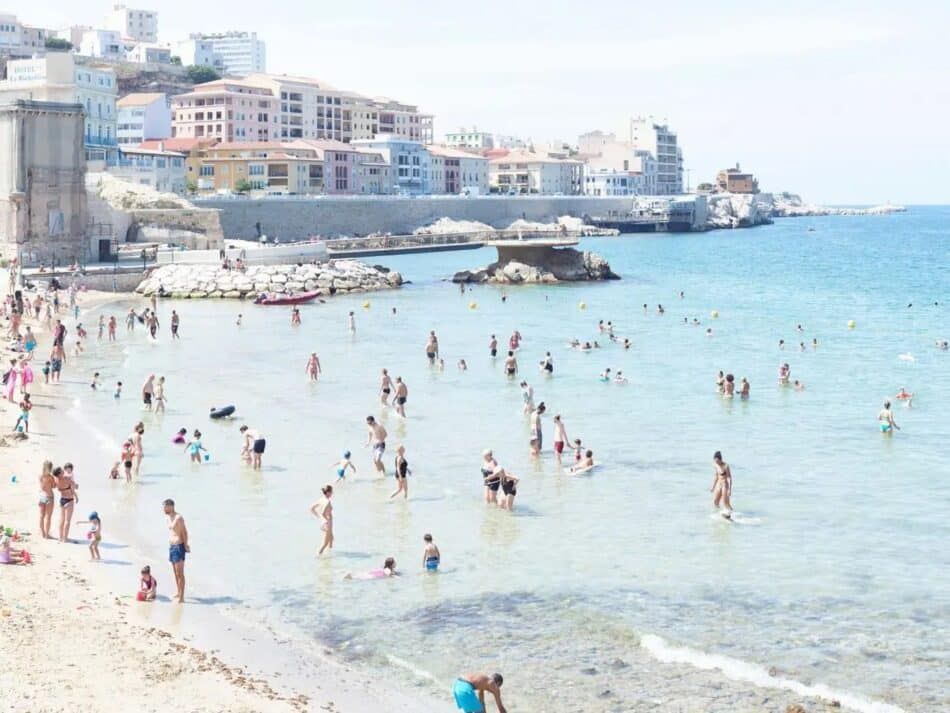 Go big, or go home. That's the advice of Julia Spiess, founder of EKTAlux, a San Francisco–based gallery specializing in large-format photography by European masters like Massimo Vitali, Mona Kuhn and Christian Stoll. "When you stand in front of a beautiful large scene, it's imposing and galvanizing," says Spiess, citing such a work's "boldness, the way it takes over the space."
She points out that large photographs — like Vitali's nearly seven-foot-wide 2017 Plage des Catalans — can work even in smaller homes. "I've seen huge works in modest-size apartments, and it's great, as long as it's not competing with other artworks," she says. "It's about the balance."
Spiess, who previously lived in Düsseldorf, Germany, a hotbed of photographic experimentation in the late 20th century, got to know some of the best large-scale lensmen during her time there, in the 1990s.
Although NFTs get more attention, the photos Spiess favors likewise resulted from a recent technological innovation, in this case, one that made large-scale printing possible. "It has enabled these artists to deliver impact and emotion," she says.
The works' ability to draw the viewer in may be their best quality, partly because of a two-for-one effect. "Photographs, being realistic, mean that you may see a beach depicted, but it's a moment frozen in time," Spiess says. "That's if you step back. But you can also lean in and look at how different the image is up close. You're in control as the viewer."
---
The Thrill of the (Treasure) Hunt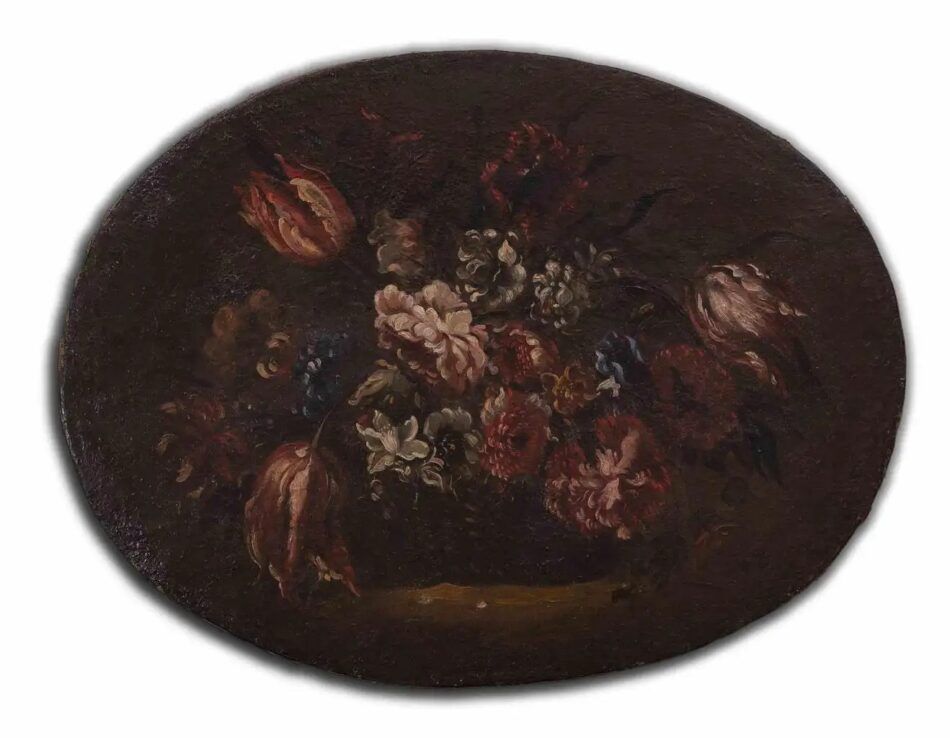 Auctions make life interesting for the collector. "This way of buying is fun," says Matt Rubinger, 1stDibs' chief commercial officer. "It gets your blood pumping to compete."
Rubinger notes that buying at auction is a two-part process. The "browsing, indulge your curiosity" stage comes first. This is a time to relax and assess your options — and, for a beginner, a stressless way to ease into the process. It's free to look! Of course, the high-quality items come in such numbers that "if you log on, you'll find something you like," Rubinger says. You have been warned.
That leads to phase two: the "attempted transaction" stage, when bids are placed. These won't all work out. But don't be discouraged. It's a question of balance. On the one hand, Rubinger advises, "don't spread yourself too thin" — draw up a slate of possible purchases beforehand and focus on those items. On the other, don't make your focus too narrow. "If you're only interested in one item, that's a recipe for heartbreak," he says.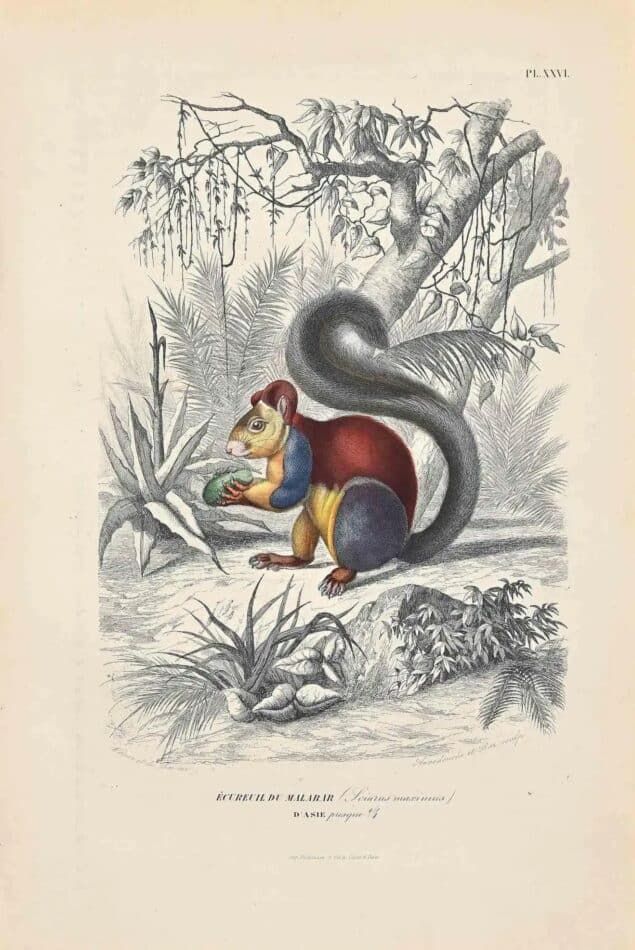 Rubinger's top secret tip? "Bid late. You have more information later in the process." As other people make offers, you can get the lay of the land. There's always another item coming down the pike.
The London- and Rome-based 1stDibs seller Alessandro Giovannini, who runs Wallector, was among the first dealers to participate in 1stDibs auctions, and he puts between 5 and 15 modern and contemporary design objects up for bid every day.
"People want to get something at a good price. That's very attractive," he says, referring to the other key appeal of auctions: the possibility of getting a bargain. "Sometimes, there's no reserve price" — meaning a minimum bid — "and people are thrilled with that."
---
Turn a House into a Home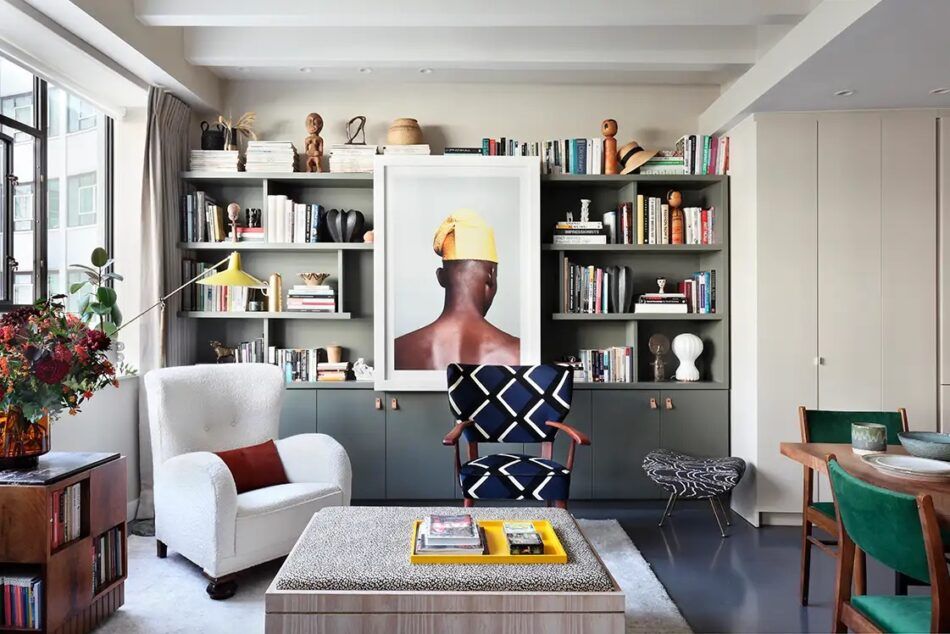 A meaningful collection of art should help a residence feel more like itself. "Art plays such an important function in the home," says Sophie Ashby, who founded her eponymous interior design studio in London in 2014. "Out of everything in a space, it has the most power."
Still, harnessing that power by narrowing things down is useful. "It's important to have something to focus on, especially if you're beginning collecting," says Ashby. "You can't cover all the bases. Educate yourself on one particular area."
Although Ashby is known for a nimble eclecticism, she frequently relies on the more traditional art categories, particularly landscapes and portraits, and nothing makes a house feel cozier. When it comes to arranging these works, she keeps it fresh. "The landscape over a sofa is standard, but two portraits or portrait-shaped pieces are better," she says. "It feels more elegant, and it gives height to a room."
And don't forget to go beyond the wall — sculptures are impactful. "Be bold with three-dimensional objects," Ashby says. "Go with something butch and strong. Make an impression on the space."
Ashby finds that in displaying their pieces, collectors sometimes isolate them rather than contextualize them with items that round things out. "A white gallery-like space with a few interesting works doesn't feel homey. You need to layer it with books, textiles, ceramics," she says. "These small touches just humanize the artwork."
Most important, however, is that your collection, however exhibited, speaks of and to you. "Following your gut is key," Ashby says. "If it has power over you, go for it. Don't sit around and wait for a feeling."
---
Support Emerging Artists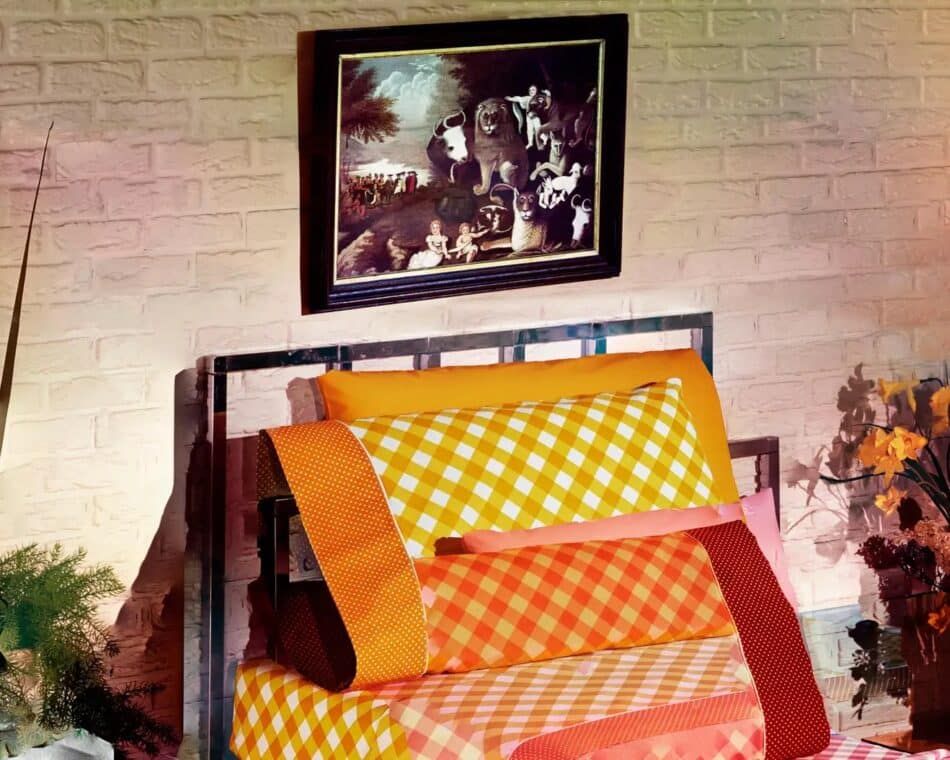 Buying pieces by artists who have not yet made it big is a good idea for a few reasons. Affordability is certainly one, as well as the fact that they may appreciate in value over time. It is worth taking a flyer and seeing how it works out.
But collectors may also want to support the artistic community in a holistic way. New York–based creator Matthew Cronin, 31, works with appropriated photography, often blending existing images through montage, collage and multiple exposures. His 1stDibs storefront brings him fresh buyers regularly.
"I'm trying to support myself through my practice," Cronin says. "Getting more people to see it is really important. Each time I make a sale, it gets me closer to the next one. It's cumulative."
His visibility is boosted by Instagram. "Social media is huge for my engagement," he says. "New collectors should follow people whose work they find interesting, regardless of the stage of their careers."
Cronin suggests making contact in the real world, a type of interaction whose value many of us forgot during the pandemic. "I often meet my collectors," he notes. "Meet the artist in person for coffee, and see if there's a connection."
Cronin was sponsored for a time by a Texan benefactor who covered the artist's living expenses in exchange for works he created, an old-fashioned arrangement that may have new relevance now. "You can always adopt an artist," he says. "That support means so much."