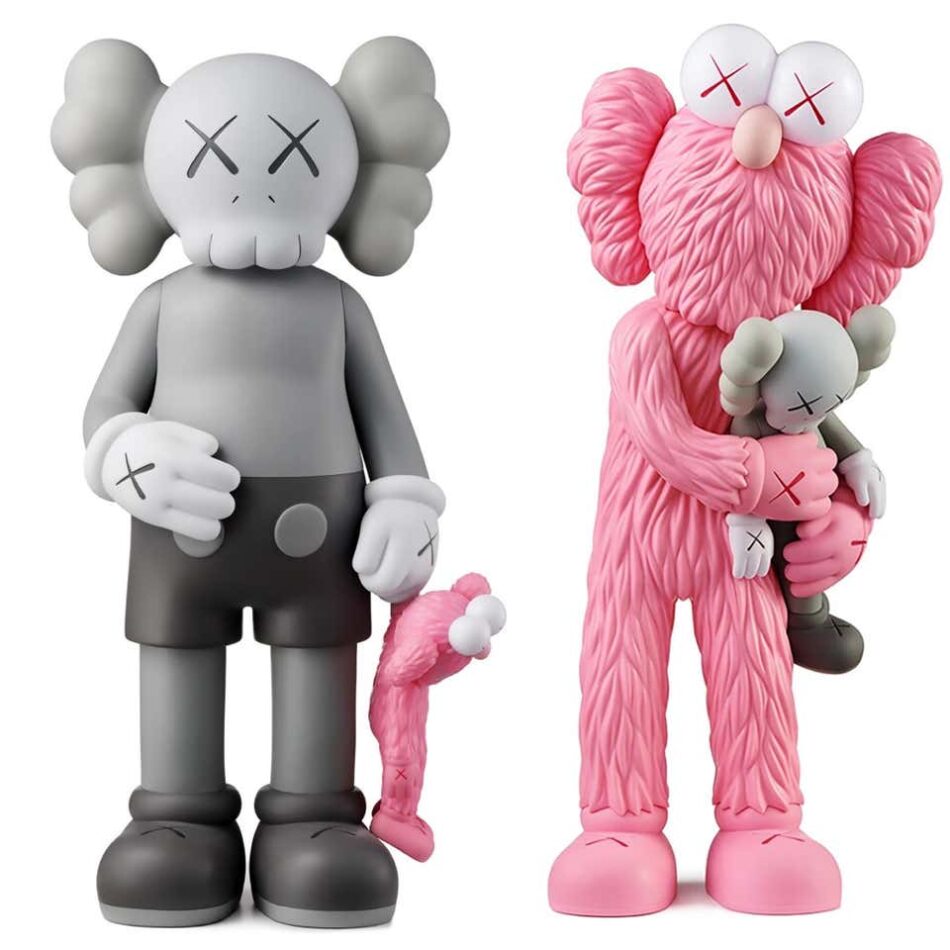 Designer toys have reignited some primal human instincts. Case in point: KAWS. Since graffiti tagger turned contemporary artist Brian Donnelly (aka KAWS) released his first Companion, in 1999, a generation of collectors has emerged and created a new, incredibly dynamic market. "If you've come into contact with art toys, it's because of KAWS," writes ARTnews.
KAWS galvanized the inner "hunter-gatherer" of über-collector Selim Varol (Instagram @toykio), known as the Toy Giant. "I was a toy and comic collector before I started collecting Brian's works," says Varol, whose holdings now include "every KAWS sculpture and print edition ever released, plus lots of ephemera and a few originals." The approximately 700 items constitute "the most important part of my collection," he says.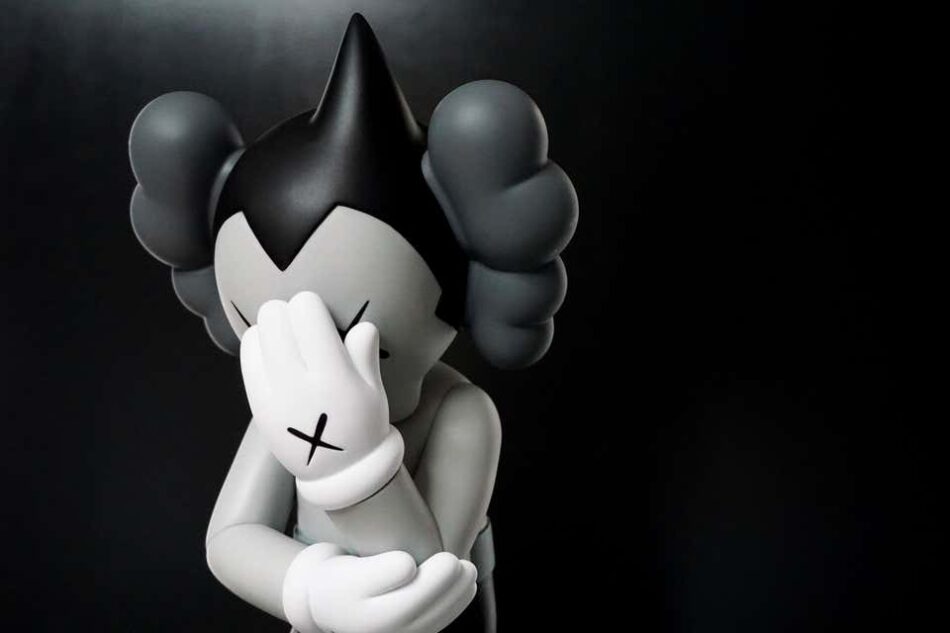 Part of KAWS's appeal is "his counterculture or rebuttal of the traditional world of art," says Jay Rutland, creative director of Maddox Gallery. "Commercialization is something that the fine-art world tends not to encourage, yet KAWS has leveraged partnerships with brands like Bounty Hunter, Uniqlo and Dior to shape-shift between the worlds art, fashion and design."
In the process, Rutland notes, he has brought an entirely new audience into the contemporary sphere. "Even people who don't follow the art world know about the KAWS Companion at Mount Fuji and in the Hong Kong Harbor." And with the current survey show at the Brooklyn Museum, called "What Party," KAWS's art has reached a pinnacle of legitimacy and popularity.
Unfortunately, with name recognition like this comes a proliferation of fakes. Varol warns that about 50 percent of the toys he has compared against the ones in his collection (all purchased from KAWS) have turned out to be counterfeits.
Read on for guidance on how to legit check a KAWS toy.
---
INSPECT THE QUALITY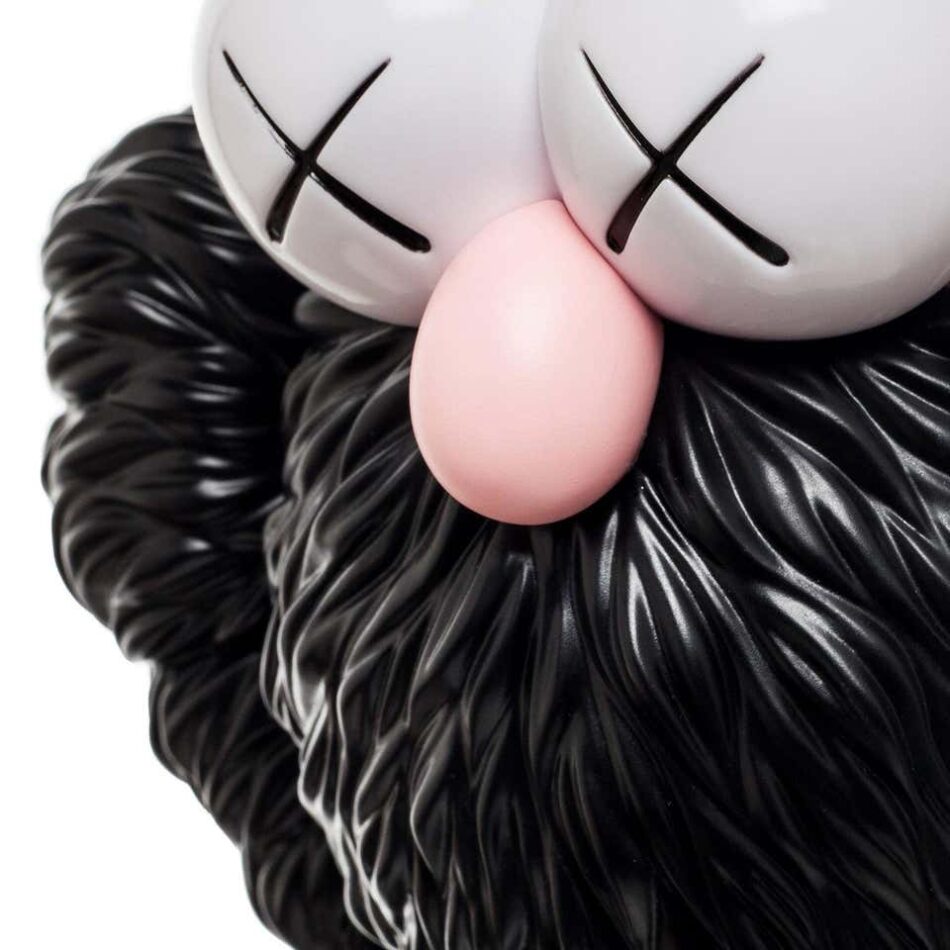 "I have almost 5,000 designer toys in my collection, and only James Jarvis's Amos toys and Coarse figures reach KAWS's level of perfection," says Varol, explaining that "if necessary, Brian sends production models back and forth up to 10 times before he approves the quality."
In contrast, he notes, "the majority of fakes are poorly produced and have flaws at their joints, articulation points and paint."
Authentic KAWS toys will be dense, not hollow. And be skeptical of any marked "factory error." Would an artist who takes so much time perfecting a design be willing to say, "Oops, we made a mistake," and send a product off to market anyway? Highly unlikely. It's more probable that "factory error" and "sample" are simply more appealing terms for "unauthorized copy."
---
EDUCATE YOURSELF
"I always recommend doing some research on artists before you purchase any of their works," says Rutland. Learn what has been released. For example, was a certain model ever produced in a specific colorway? Or with specific dimensions? Look up images on reliable sources.
One great repository of information is KAWS's own boutique, OriginalFake; although it closed in 2013, its archive is still available online. Scrolling through the Instagram and Facebook accounts of KAWS collectors will help familiarize you with the nuances of the real items. (Varol recommends @case_studyo, @leagueoto, @pirovino and @jr — in addition to his own account, @toykio.) It's an active community, and many members may be willing to offer advice on authenticating pieces.
Varol cautions, however, that becoming knowledgeable about KAWS will take time: "There are a lot of websites, articles and even an app about authentication, but they just can't cover everything." (Asked for the app's details, he said it "doesn't work anyway, so no need to give it a name.")
---
NOTE THE FINE DETAILS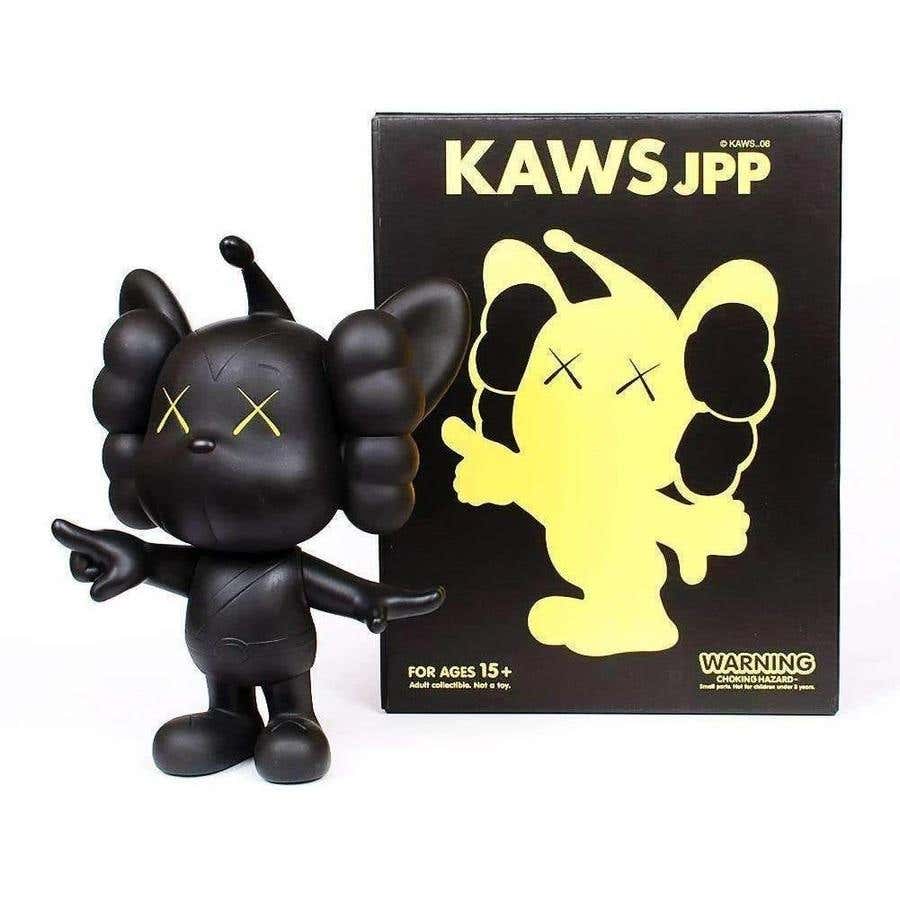 Legitimacy checks begin with the KAWS box. An authentic one will have a hologram label that changes color as you move the box. Is the box's size correct? The color? How about the font spacing — everywhere on the packaging — and size? Inspect even the smallest detail — it may be the one that lazy counterfeiters overlooked, and if you do the same, it can be an expensive mistake.
As for the toy itself, again, every element counts. Is the color right? The finish (matte or shiny)? Are there discrepancies in the X of the eyes or the placement of design features? For example, a four-foot KAWS Dissected Companion should have of 10 dots for the ribs, and many fakes only have nine. Ask the seller for high-quality images that will enable you to spot fine details.
---
BUYER BE AWARE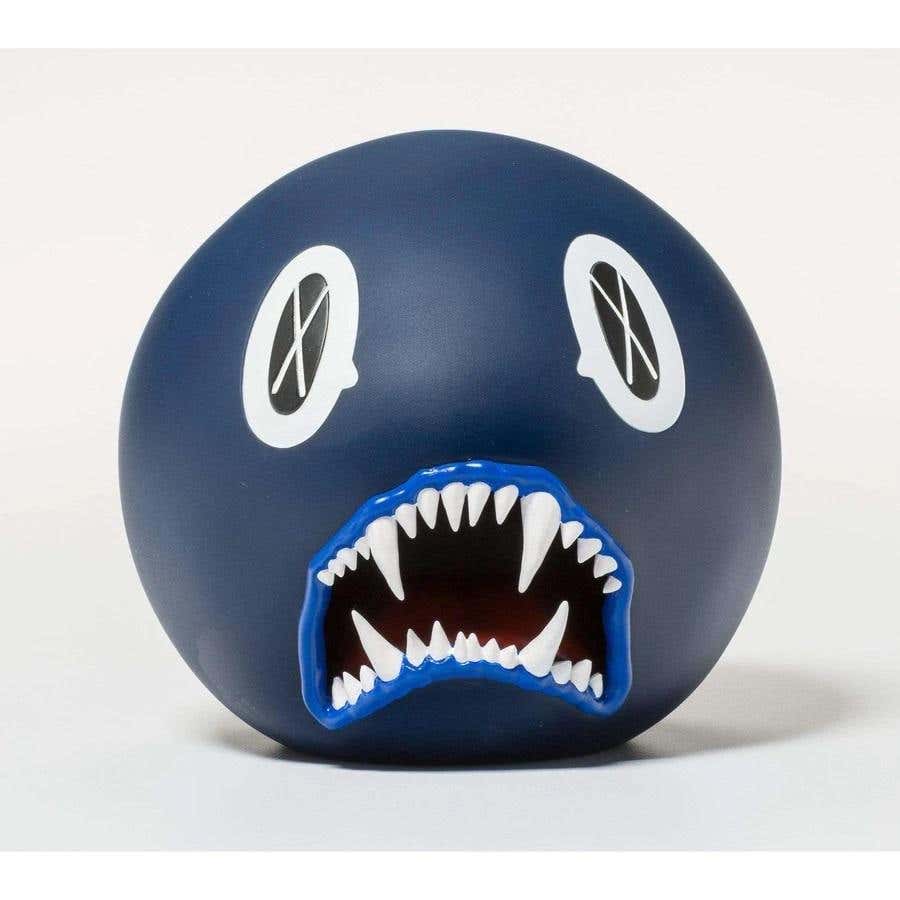 Most of all, if you're in the market for KAWS, don't take chances. "A reputable gallery will never leave the authenticity of the work open to question," says Rutland, "and the price will always be reflective of the market value. If the price is too good to be true, it most likely is."
Varol gives similar advice about collectors, stressing the need to work with "very reputable" ones. He also recommends requesting original purchase receipts. However, "in the long run," he says, "I strongly believe that there will be an entity like the Warhol foundation or Banksy's Pest Control to authenticate KAWS items."