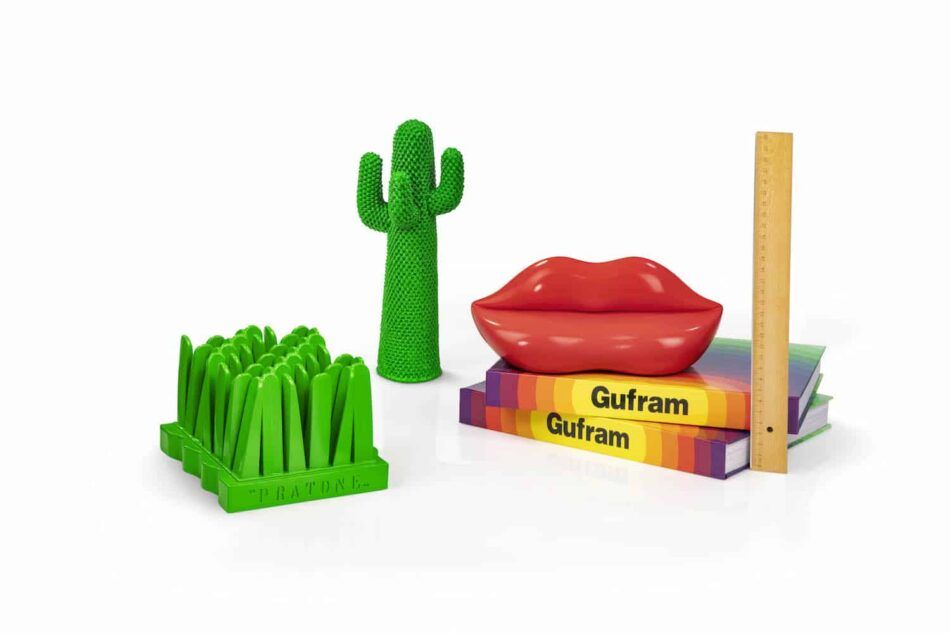 Love collecting but don't have a warehouse-sized space in which to keep your favorite finds? Rejoice! Gufram, the Italian furniture maker famous for pushing limits, also offers its most iconic pieces in miniature versions. The cleverly dubbed Guframinis are exact replicas of the brand's designs down to the last detail — just much, much smaller. The challenge of achieving this level of precision explains why it took nearly four years of planning before the finished pieces were finally released.

The brainchild of the Fratelli Gugliermetto company, Gufram was born in 1966 in Italy, massively inspired by the avant-garde artistic culture that reigned in Europe during the 1960s and '70s. The Gugliermetto brothers teamed up with emerging artists to harness exciting new materials — among them, polyurethane foam, which was originally used in the transportation industry as insulation to keep buses and trains warm. Quite a leap from there to being employed in large-scale artistic furniture that became a cult favorite among art collectors and design connoisseurs.
Despite being credited for revolutionizing Italian design, until the mid-1970s, Gufram was largely unknown outside the small Italian town where it was founded. Nearly six years after the brand's inception, though, word got out about a furniture brand transforming polyurethane foam into gigantic works of art. So, Gufram brought its playful and witty design concept across the Atlantic to New York's Museum of Modern Art, where it had its first international show.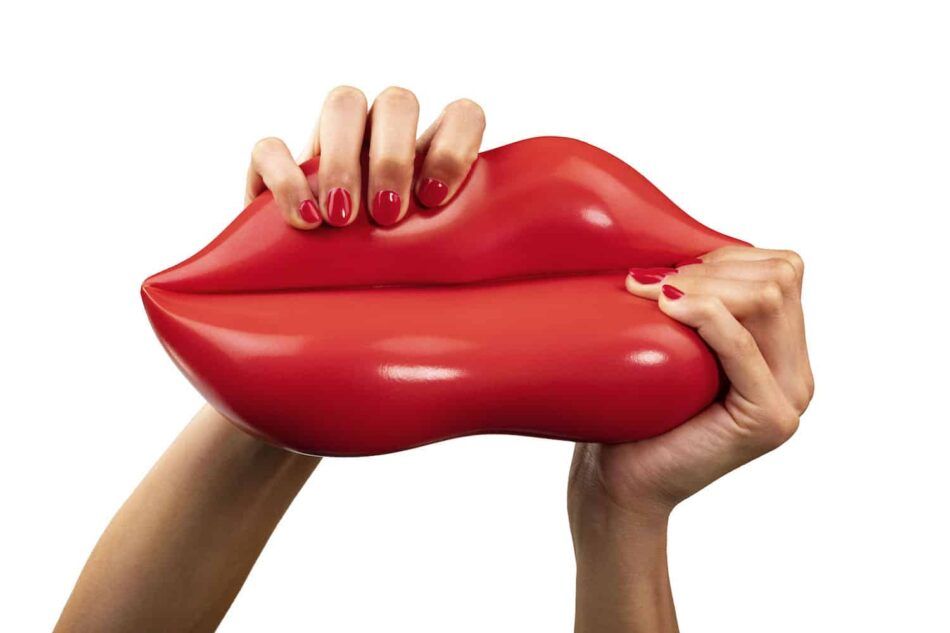 Since then, Gufram has become a favorite of the international art crowd and glitterarti, and its products have made their way to the world's most renowned museums, including the Metropolitan Museum of Art, Vitra Design Museum, the Triennale in Milan and the Centre Pompidou, among many others. British fashion designer Paul Smith has even collaborated with Gufram on a collection of socks, shirts, scarves and pocket squares bearing the brand's signature Cactus. With the popularity of its bold, fun pieces having spread far beyond the art-centric crowd that originally fell in love with them, Gufram heard the people and gave them what they wanted: its most iconic designs in accessible forms — miniatures.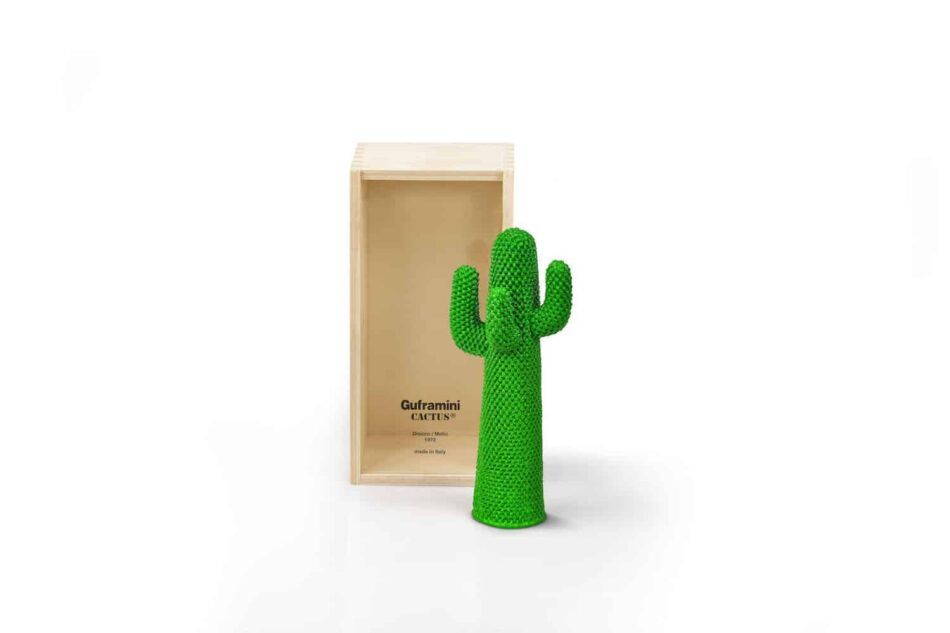 "I know people might think that producing miniatures should be easier than producing the real thing, but it is not," explains Charley Vezza, CEO of Gufram's parent company, Italian Radical Design. The first prototype of the Miniature Cactus, for example, included a small line created by the mold, a tiny detail that the original Cactus lacks. So, the designers created and patented a technique that enables truly exact replication on a dramatically smaller scale.
Asked how Gufram fans are reacting to the new collection, Laura Lesina, the company's project manager, says, "They are literally flying off the shelves." Athough she admits that the adorable miniatures make perfect presents, Lesina stresses, "They are absolutely not just simple gifts but precious domestic sculptures." Fair enough!

Another factor contributing to the precision with which the minis mimic their larger counterparts is that they are all finished by hand, making every piece technically one-of-a-kind. "Our obsessive attention to detail has led us to create each mini in polyurethane foam, which is injected into the mold that has already been painted in order to transfer as much color as possible," says Lesina, displaying her passion for the tiny works of art. "The result is a unique piece that is identical to the original one with the same softness, colors and details."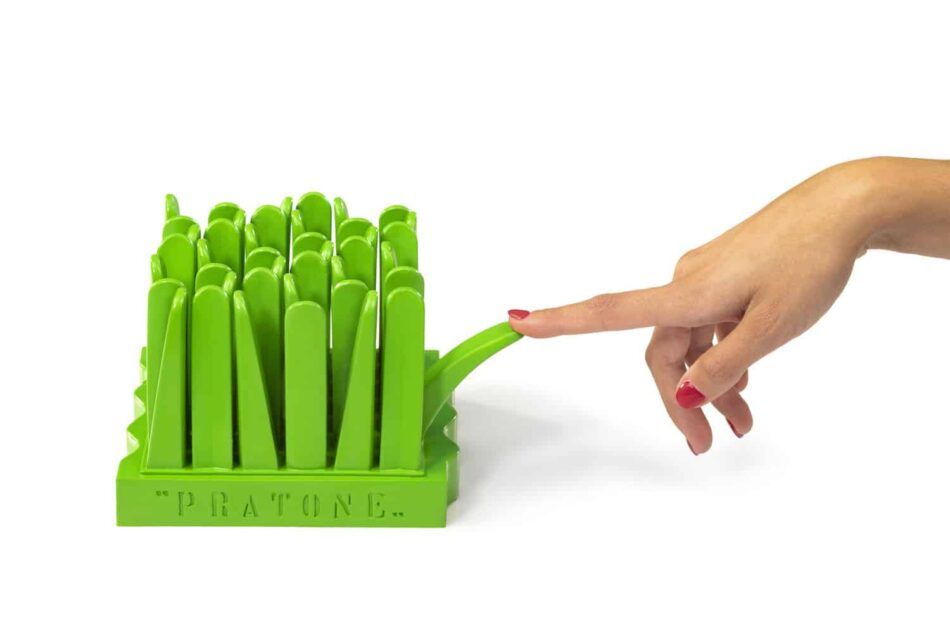 Although more than 50 years old, the brand is still going strong. "Gufram has a long history of pushing the boundaries of what functional design is," explains R & Company cofounder Evan Snyderman. "This was radical for the [1960s and '70s], and the designs were essentially scientific experiments that have become some of the most iconic works of the Italian Radical Design movement. Gufram has been a pioneer in the industry and continues to have a long-lasting influence in the design, art and fashion world."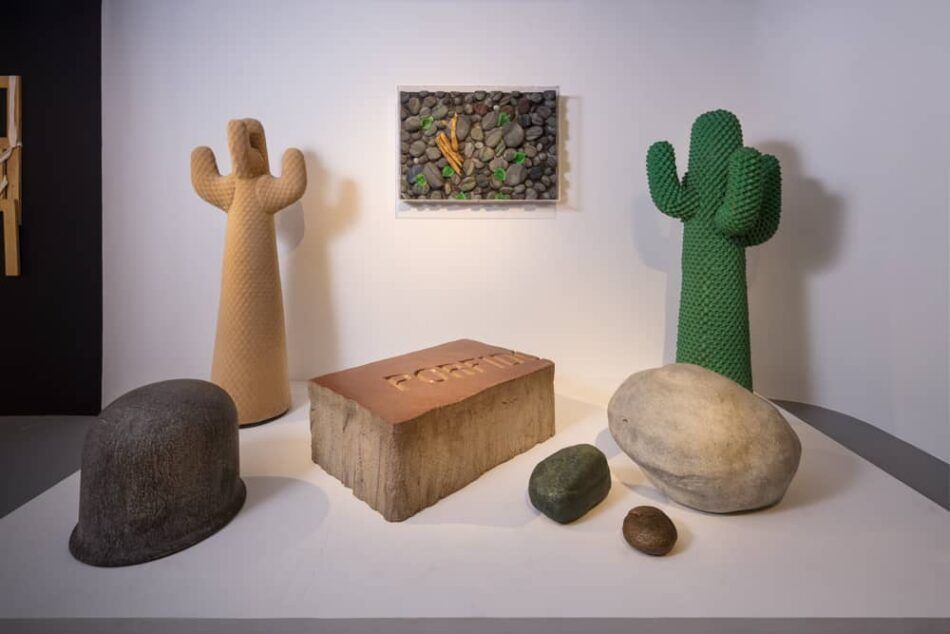 Over the years, Gufram has attracted an avid following. Interior designer Tony Ingrao has called its Pratone chair one of his favorite works and featured the larger-than-life piece in an exhibition he curated at R & Company in 2016. Says fellow designer Sasha Bikoff, "The Guframini collection is the ideal collectible for a well-curated bookshelf. It's all about finding that statement piece that makes someone take a second look."