Although furniture can be serious business, it's just as often playful, provocative, energizing and even liberating. Perhaps nothing embodies these characteristics better than postmodern Italian design.
Starting in the mid-1960s, proponents of Italy's Radical Design movement broke with formality and convention by fusing the joy of Pop art with the systems of mass production. The result was innovative furniture that bucked the status quo.
One of the period's most iconic pieces is the Pratone chaise, an unconventional seat designed in 1971 by Giorgio Ceretti, Piero Derossi and Riccardo Rosso and produced by Gufram, an Italian manufacturer at the forefront of the movement.
This fall, Gufram celebrates the 50th anniversary of the Pratone. In honor of the milestone, we're taking a moment to revel in Radical Design's legacy of humor and strong visual statements with a look at six pieces that are sure to brighten your day and bring a smile to your face.
---
Achille and Pier Giacomo Castiglioni Snoopy Lamp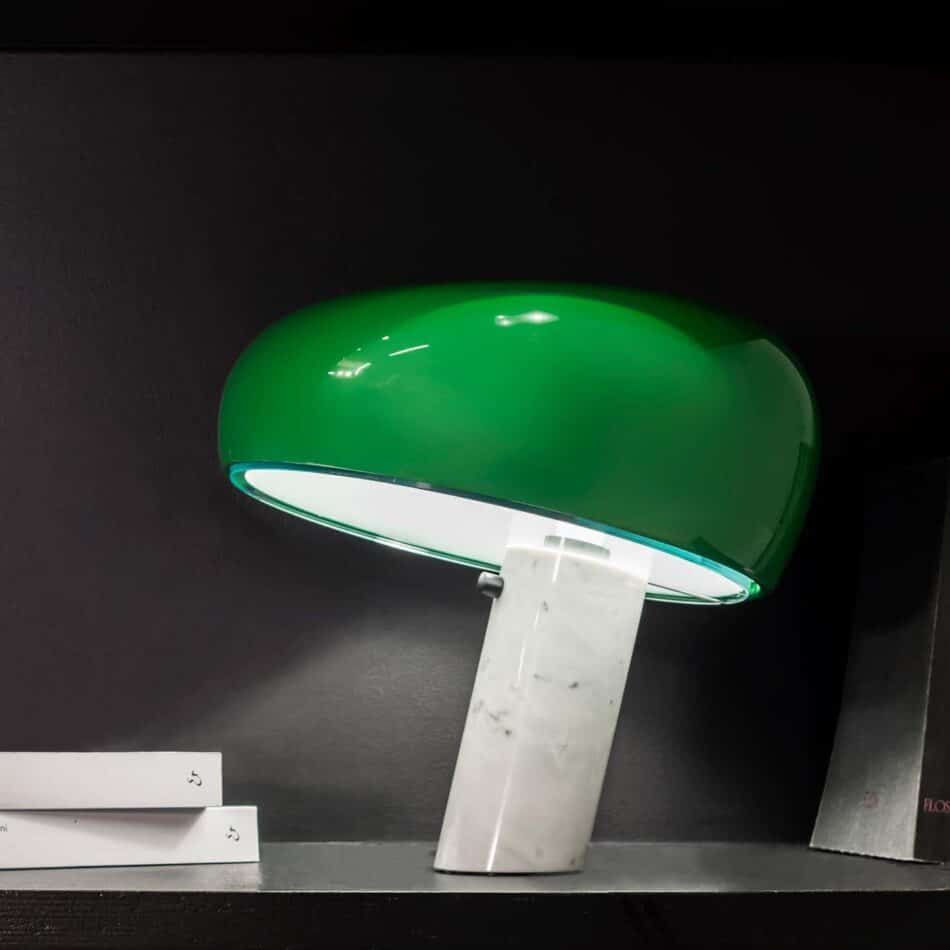 The Milan-based Castiglioni brothers, best known for their 1962 Arco floor lamp, looked to Snoopy, one of the world's most familiar cartoon characters, when creating this lighthearted riff on the traditional banker's lamp in 1967. Its oblong shade, perched on a slanted base, suggests the head and muzzle of the beloved beagle drawn by comic-strip artist Charles Schulz.
Speaking about his approach to design, Achille Castiglioni, who died in 2002, said: "There has to be irony, both in design and in the objects. I see around me a professional disease of taking everything too seriously. One of my secrets is to joke all the time."
---
Joe Colombo Tube Chair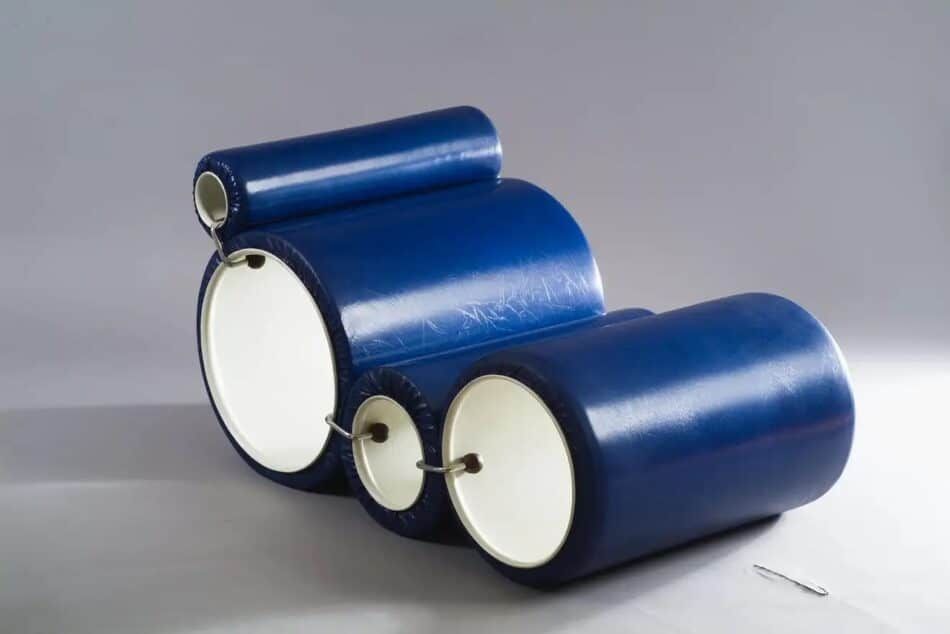 Probably most famous for his Elda armchair and his innovative use of plastics, Joe Colombo exhibited as a fine artist before turning to architecture and industrial design. The 1969 Tube chair exemplifies his unconventional, futuristic thinking and commitment to creating easily portable objects that can be adapted to the comfort and fancy of the user. An example of this chair is in the permanent collection of the Museum of Modern Art in New York City.
---
Ettore Sottsass Ultrafragola Mirror
Before founding the Memphis Group, in 1981, Ettore Sottsass dreamed up this fun, flamboyant and sensuous mirror in 1970 as a challenge to modernism's clean lines and austere shapes.
"Ettore Sottsass was as much a poet and an artist as he ever was a seasoned industrial designer," says Keith Johnson, president and director of Brooklyn-based design gallery Urban Architecture. "Sottsass loved womankind — not in a prurient manner but entirely in keeping with the great Italian romantic writers and Symbolist poets. I've always maintained that love permeated all of his life's work."
---
Giorgio Ceretti, Piero Derossi and Riccardo Rosso Pratone Chaise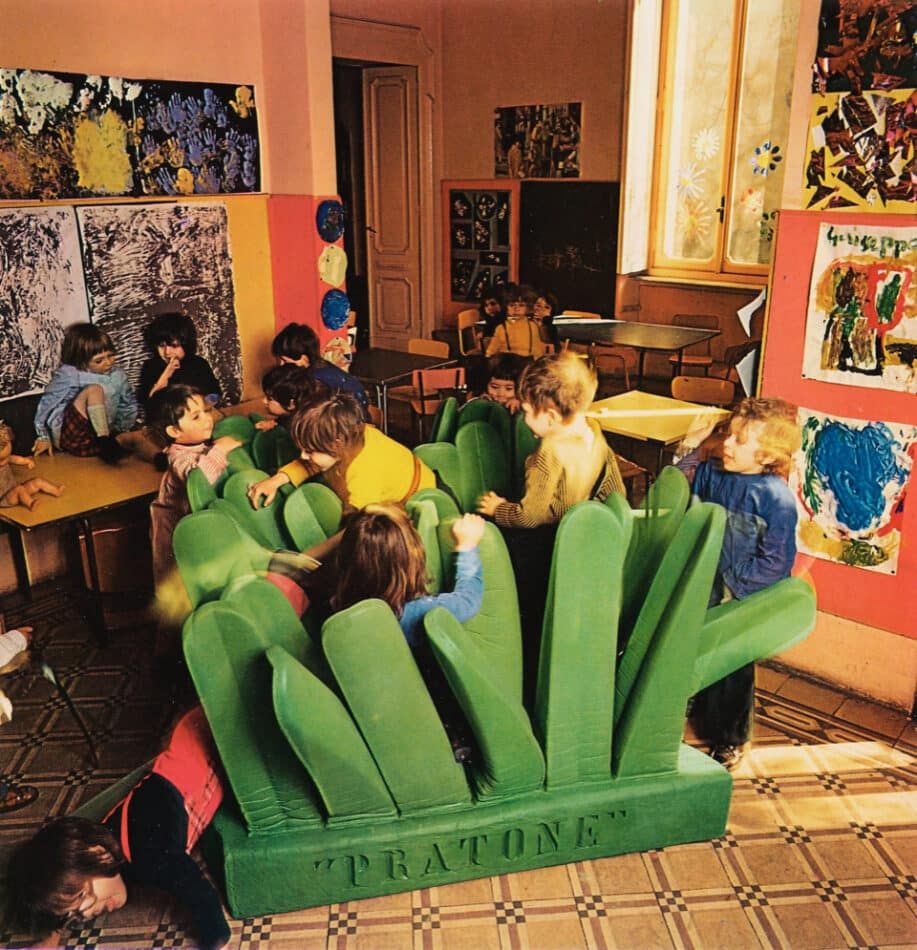 Representing a magnified portion of grassy meadow, the Pratone provides a lounging place for an individual or a group. "It is so unlike anything else that it stands out and is still iconic after 50 years," says Charley Vezza, Gufram's global creative orchestrator.
"When it was designed by Giorgio Ceretti, Piero Derossi and Riccardo Rosso, in 1971, people were used to sitting very formally on chairs and sofas," he explains. "Meanwhile, society was opening up to less stiff ways of living and, therefore, of using their homes and the objects inside their homes." The Pratone immediately became the symbol of a new and different approach to interiors.
As part of the design's 50th-anniversary fete, Gufram has released the Pratone Forever, a scaled-down version of the lounger meant to nestle more easily into contemporary spaces. It also has an unexpected finish. Whereas the original is made from painted polyurethane foam, this special edition is covered in an elastic wool bouclé available in three colors: Green, Greener and Greenest.
---
Gae Aulenti Tour Table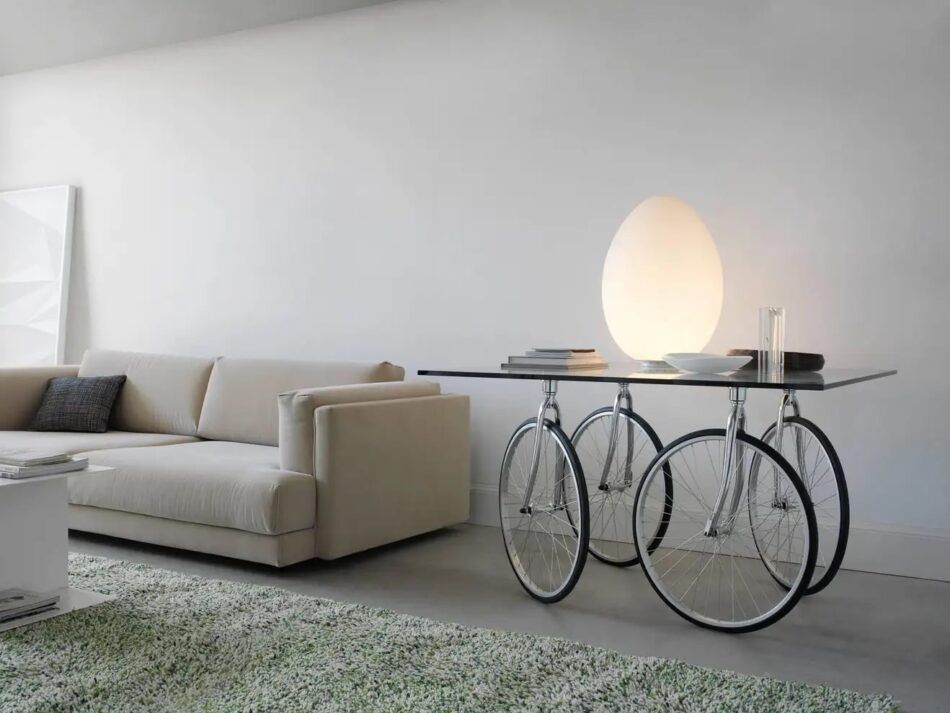 Architect and designer Gae Aulenti is most remembered for transforming a Paris train station into the galleries of the Musée d'Orsay. That same gift for reimagining is evident in her witty and provocative 1993 table. "Tour is a design classic, an art piece with a timeless aesthetic that triggers the viewer's imagination by reinterpreting the use of bicycle wheels," says Patrizio Chiarparini, founder of Duplex, a New York–based design boutique. "Simple and irreverent, it epitomizes the designer's view of life. This is a great piece to celebrate Gae Aulenti, an extraordinary woman and talent."
---
Marcantonio Forest Lounge Chair
Contemporary designer and sculptor Marcantonio's Vegetal Animal series playfully caricatures floral and faunal forms, while his use of high-grade brass, suede and wool elevates the pieces, resulting in furnishings of sculptural beauty and elegant irony. His off-beat sensibility transforms everyday objects into cheerfully thought-provoking works of art. "The Forest chair is an amalgamation of Marcantonio's love for nature and modern design," says Suman Kanodia, cofounder of Scarlet Splendour, the piece's manufacturer. "Its stylized branches, luxurious brass 'bark' and whimsical tufts of green truly make one smile."