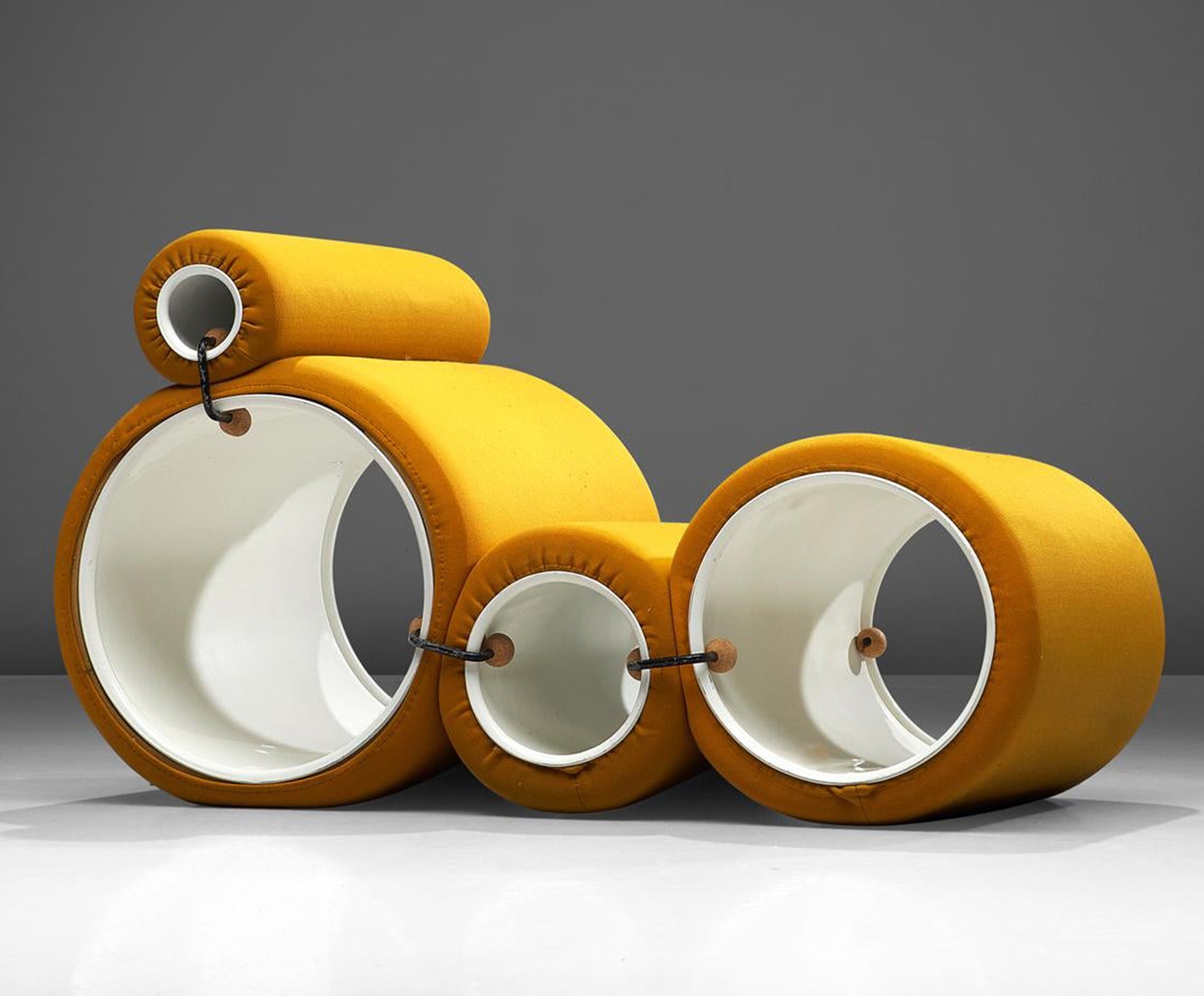 About the Design
Created from minimal materials in 1969 by Italian industrial designer and architect Cesare "Joe" Colombo (1930–71), the Tube chair is a sculptural representation of comfort and efficiency. Fitting to its name, the sprawling seat is made from four PVC plastic tubes of different diameters cushioned with polyurethane foam and fastened together with metal clasps. All of the components can be neatly tucked inside of each other, like a Russian doll, making it easy to move and stow away. 
Lauded for such unconventional seating as the Elda chair and the Joe Glove armchair, Colombo started out as a painter and studied architecture at the Polytechnic University in Milan before putting his avant-garde spin on product design. Today, he is revered as a master of modern Italian design thanks to his provocative modular furniture that embodies the future-forward spirit of the Space Age. Colombo believed that furniture should be "interchangeable and programmable," and the Tube chair's arrangement of cylinders is as playful as it is integral to adaptability and convenience, properties its maker intended for this pioneering work.
Like his Additional Living System seating in 1967, the individual tubes are designed to be assembled into different configurations in order to best accommodate the sitter. The piece, which was initially accompanied by a cotton drawstring bag for portability, was originally produced by the Italian furniture company Flexform and since 2016 has been available through Cappellini.
Previously Available Items