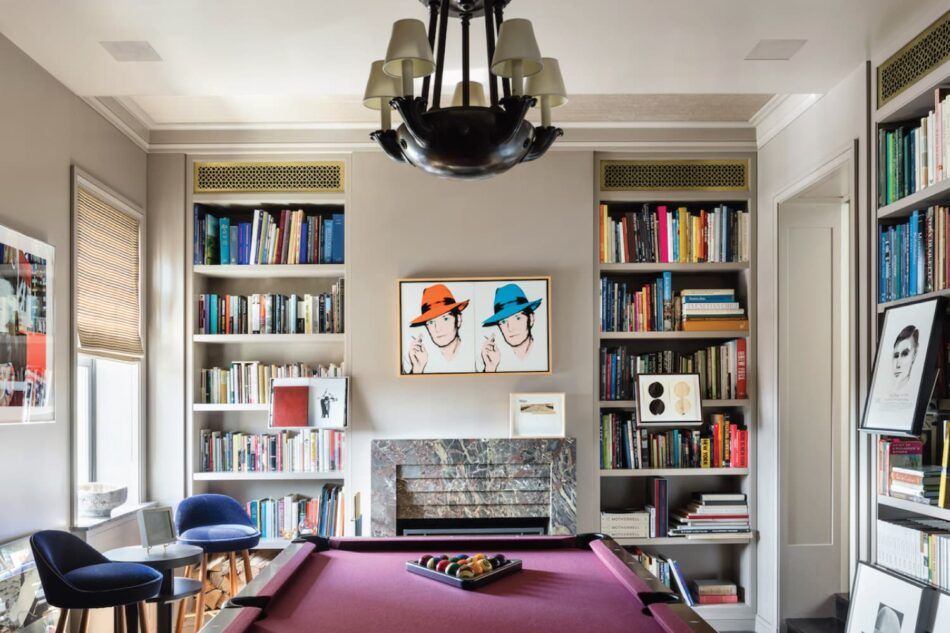 Perhaps one of the most influential contemporary-art movements, Pop art emerged in the 1950s. In stark contrast to traditional artistic practice, it drew on imagery from popular culture — comic books, advertising, product packaging and other commercial media — to create paintings and sculptures that celebrated ordinary life in the most literal way.
Below, we present a introduction to Pop art, describing its characteristics and how it came to be, as well as some of its most influential practitioners and their work.
What Is Pop Art?
Pop art started in Britain in the 1950s as a reaction, both positive and critical, to the period's consumerism. Its goal was to put popular culture on the same level as so-called high culture.
Richard Hamilton's 1956 collage Just what is it that makes today's homes so different, so appealing? is widely believed to have kickstarted this unconventional new style.
Pop Art Characteristics and Themes
Pop art works are distinguished by their bold imagery, bright colors and seemingly commonplace subject matter. Practitioners sought to challenge the status quo, breaking with the perceived elitism of the previously dominant Abstract Expressionism and making statements about current events.
Other key characteristics of Pop art include:
Appropriation of imagery and techniques from popular and commercial culture
Use of different media and formats
Repetition in imagery and iconography
Incorporation of mundane objects from advertisements, cartoons and other popular media
Hard edges
Ironic and witty treatment of subject matter
Influential Pop Art Artists
Although British artists launched the movement, they were soon overshadowed by their American counterparts. Pop art is perhaps most closely identified with Andy Warhol, whose clever appropriation of motifs and images helped to transform the artistic style into a lifestyle. Most of the best-known Pop artists started in commercial art, a background that helped them in merging high and popular culture.
Roy Lichtenstein (1923–97)
Roy Lichtenstein was another prominent American Pop artist. Much like Warhol, Lichtenstein drew his subjects from print media, particularly comic strips, producing paintings and sculptures characterized by primary colors, bold outlines and halftone dots, elements appropriated from commercial printing. Recontextualizing a lowbrow image by importing it into a fine-art context was a trademark of his style.
Robert Rauschenberg (1925–2008)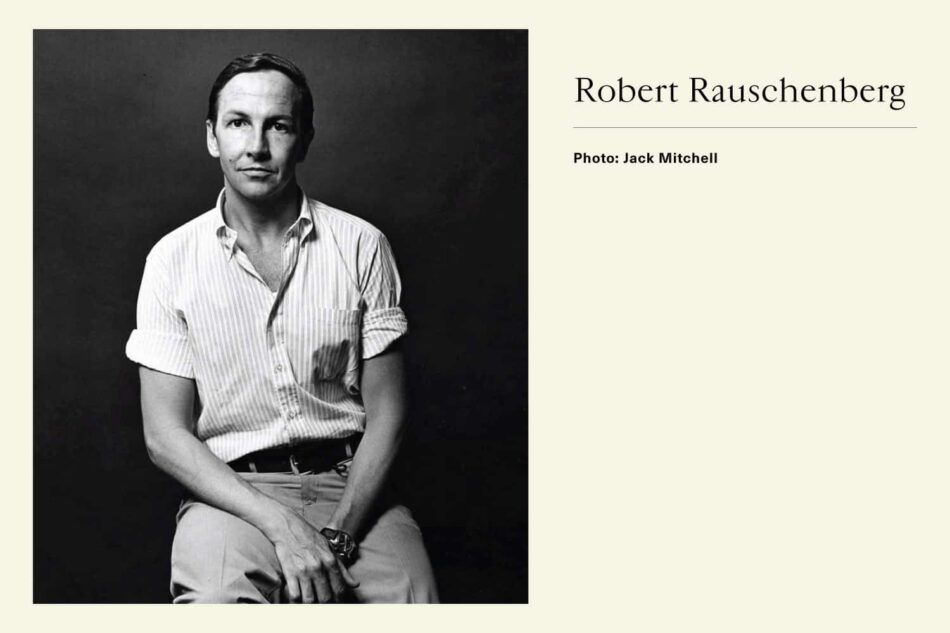 Equally interested in mass culture and current events, Robert Rauschenberg worked in a variety of media, creating paintings, collages and sculptures. He is best known, however, for his "combines," assemblages of found objects that partake of both painting and sculpture while being neither.
Andy Warhol (1928–87)
Andy Warhol was born and educated in Pittsburgh, moving to New York City in 1949 to pursue a career as a commercial illustrator. In the early 1960s, he began creating avant-garde and highly commercial works rife with celebrity portraits, image repetition and advertising iconography, all key features of the style.
Also in the '60s, Warhol launched the Factory, a gathering place for fellow artists as well as the era's celebrities, writers and drag queens. Today, he is regarded as one of the most important artists of the 20th century and continues to influence contemporary creators.
Claes Oldenburg (b. 1929)
Claes Oldenburg is best known for his giant soft sculptures representing mundane items of everyday life. Born in Sweden, Oldenburg moved with his wife and artistic collaborator, Coosje van Bruggen, to New York in 1956. There, he became fascinated by the city's graffiti, as well as its emblems of commercial culture, like store window displays, ads and fast food.
These provided models for the irreverent works — including house-size public sculptures — depicting cheeseburgers, ice-cream cones, Swiss Army knives, badminton birdies, ashtrays and other miscellanea that can be found in and around museums worldwide.
Keith Haring (1958–90)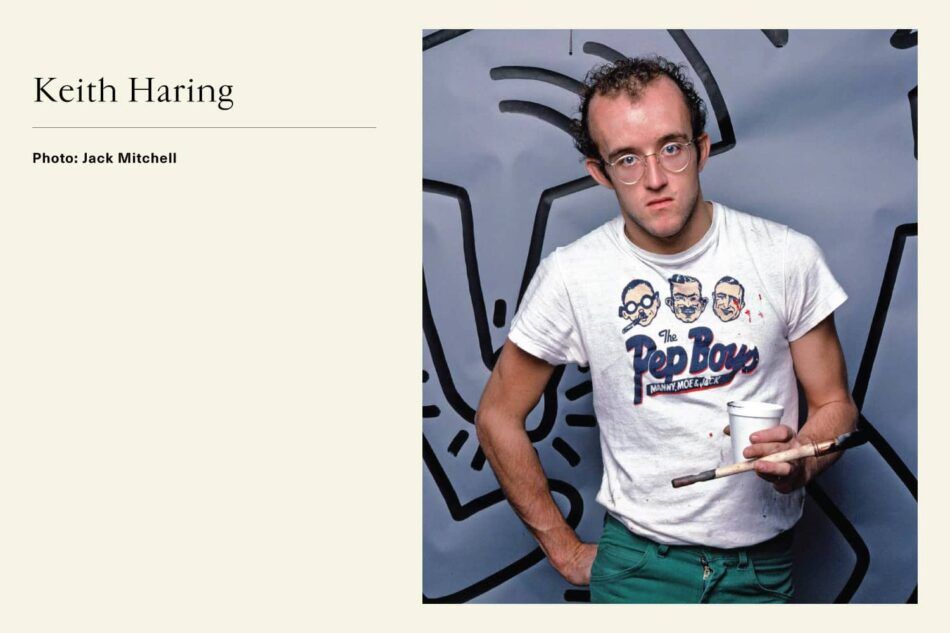 Keith Haring made a name for himself in the 1980s with his graphic, cartoon-like figures painted with bold lines on the walls of New York City subway stations. His graffiti-like work often referred to serious issues like addiction and AIDS. It derived much of its power from the contrast between the gravity of the subject matter and the joyful, vibrant pictographic language in which it is portrayed.
Other Influential Pop Arts
Other artists left their stamp on the movement, whether through their signature style or a particular piece. Below are a few names worth knowing:
Women Who Helped Shape Pop Art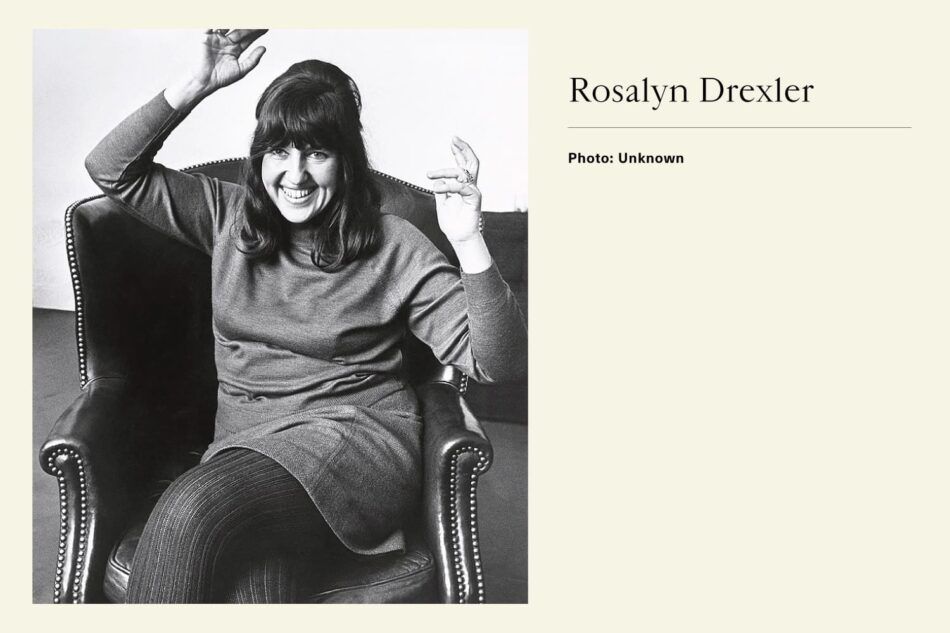 Pop art rose to prominence largely through the work of a handful of men creating works that were unemotional and distanced — in other words, stereotypically masculine. However, there were many important female Pop artists, whose significant contributions to the movement are recognized today.
Rosalyn Drexler (b. 1926): Best known for her work as a playwright and novelist, Drexler also created paintings and collages embodying Pop art themes and stylistic features.
Marisol Escobar (1930–2016): Although resisting categorization, Marisol (as she preferred to be called) blended Pop- and folk-art themes and characteristics in her figurative sculptures.
Evelyne Axell (1935–72): The Belgian Pop artist confronted gender stereotypes in paintings depicting female eroticism.
Pauline Boty (1938–66): A founder of and the only female painter in the British Pop art movement, Boty created works that express a criticism of male domination by exploring femininity and female sexuality.
Influential Pop Art Paintings
Many works helped define the movement, each realizing the characteristic themes and stylistic features in its own unique and striking way. Below are a few notable paintings by influential Pop artists.
Andy Warhol, Campbell's Soup Cans (1962)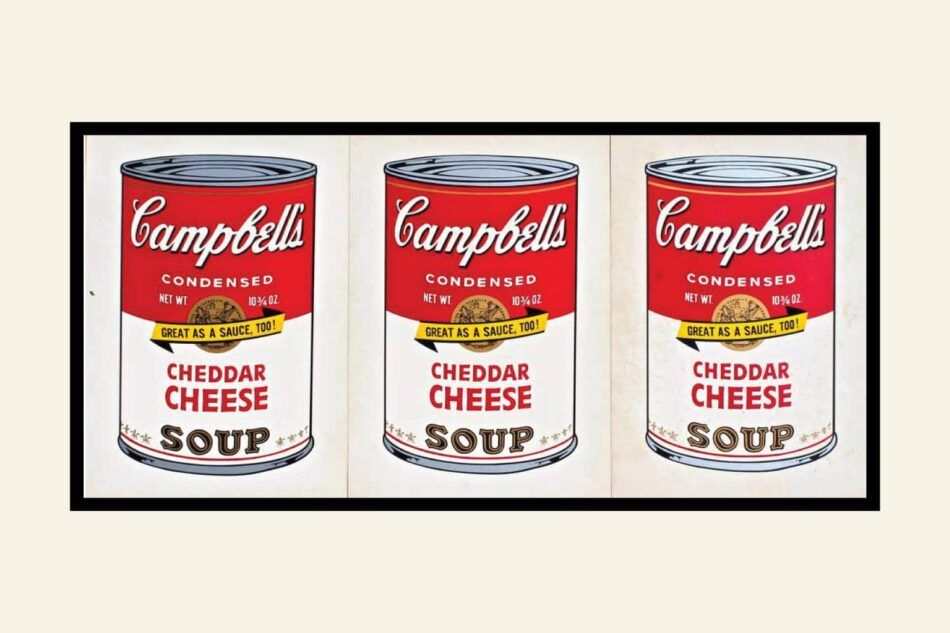 One of the movement's best-known and most celebrated paintings is Warhol's 1962 Campbell's Soup Cans, reproducing images from the popular brand's print advertisements.
Journalist Sara McCorquodale wrote about it in 2015, "The work seemed to speak of the spirit of a new America, one that thoroughly embraced the consumer culture of the new decade. Before the end of the year Campbell's Soup Cans was so on-trend that Manhattan socialites were wearing soup-can-printed dresses to high-society events."
Roy Lichtenstein, Crying Girl (1963)
There are two versions of Lichtenstein's Crying Girl: a lithograph, created in 1963, and a porcelain-enamel-on-steel piece, done the following year. The work exemplifies how Pop art examined and critiqued the era's social norms, exploring the idealized female portrayals prevalent in the 1950s and 1960s even as women were fighting for equal rights. It displays many of Lichtenstein's signatures, such as bright colors and the depiction of emotions, showing a woman sporting bright blonde hair and red lipstick with tears forming at the corners of her eyes.
David Hockney, A Bigger Splash (1967)
The largest and most striking of three "Splash" paintings created by Hockney, this 1967 work depicts a California swimming pool whose surface is disturbed by a large splash. Based in part on a photograph, it also derives from the U.K.-born artist's move to Los Angeles and his fascination with the ubiquity of swimming pools. This led to various other depictions of pools, each a unique take on the recreational fixture.
Pop Art's Legacy
When Pop art came onto the scene in the 1950s, no one could have predicted the influence it would have on not just art but also music, fashion, design and culture as a whole. The new style, incorporating vivid depictions of cultural reference points, expanded beyond the U.S. and Britain to Germany, France, Japan and even Russia.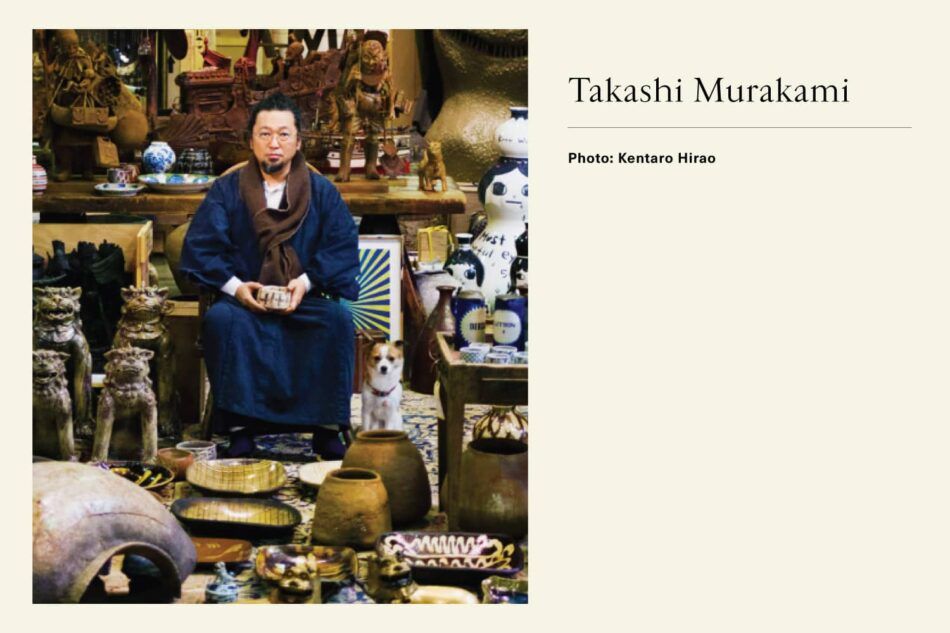 Neo-pop artists like Jeff Koons and Takashi Murakami further blurred the line between art and popular culture. Murakami, whose works mix anime and consumer culture, even designed the cover for Kanye West's 2007 album, Graduation.
Today, designers, marketers and fashion houses draw inspiration from Pop art in their appeals to consumers all over the world. Meanwhile, contemporary artists pay homage to the movement, as do museums like MoMA, which regularly mount exhibitions that showcase its unique style.