The perfect gift for someone who has everything is something you can never have too much of. Our suggestion? Fine art. Though it might not be a typical holiday gift, a well-chosen piece of art makes a far more thoughtful and original gesture than the latest tech gadget or it bag. So how do you go about choosing a work of art for someone else's home?
For expert advice we tapped Bettina Prentice, the owner of Prentice Cultural Communications who has worked previously in the Print Department of Sotheby's and as a director of a Chelsea gallery. She's successfully gifted art to close friends, family, and colleagues for years, and here she's sharing her tips for choosing pieces that are sure to be well received. Read on to see Prentice's advice, then browse a few of her favorite works from our Fine Art Gift Guide.
1. Look for style clues. Art is subjective, so it's best to get a sense of the recipient's aesthetic before gifting it. A surprising, but telling place to look: "Try scrolling through the person's Instagram account," Prentice suggests. "It will give you a sense of the visuals they gravitate toward or whether they might prefer bright color or black and white."
A second failsafe way to pin down someone's taste: "Next time you go to their apartment, take a look at the coffee table books they collect. If they have a lot of books on fashion photography, for example, you probably can't go wrong with an Arthur Elgort photograph."
---
2. Consider the recipient's space. From a practical standpoint, not all pieces are suited for all homes. "Personally, I typically collect works on paper," says Prentice. "However, when gifting a work on paper you really have to consider the recipient's space, since direct sunlight can cause these pieces to fade. Our last apartment had eight-foot, Southern-facing windows, and the sun did a lot of irreversible damage to pieces in the living room. If your friend has bright exposure or wall-to-wall windows, you may want to reconsider gifting works on paper or photography, and choose more resilient mediums like sculpture or canvas instead."
Another consideration? Wall space. "People in New York don't tend to have a lot of it, so I always err on the side of giving something smaller."
---
3. Choose editioned works. If you're on a budget, one of the best ways to give fine art without spending a small fortune is to choose prints and photography. "Because they are editioned, the sale price can be considerably lower," Prentice says.
---
4. Look to emerging artists. Choosing art by up-and-comers is another smart strategy if you're looking to give something unique while keeping costs down. To identify rising stars, Prentice suggests looking at galleries on the Lower East Side and paying special attention to where an artist received their MFA. "It's an indicator of having a strong foundation. If someone graduated from Yale or SVA or Columbia, you can get a pretty good sense of who their professors were and how they were challenged," she says.
---
5. Don't forget the frame. When gifting art, don't forget to factor framing into your budget. Otherwise, Prentice says, your beautiful gift can become a burden. For especially rare or expensive pieces, Prentice also recommends framing with UV-filtering plexiglass. "It's much more expensive than standard glass framing, but in my opinion, worth every penny," she says.
Bettina Prentices's 1stdibs holiday picks:
Slim Aarons, Tania Mallet, In the Bahamas, 1961. Offered by Undercurrent Projects.
"I'd give this to my brother Peter. He's a James Bond fan, and would recognize the actress here as the Bond girl in Goldfinger."
---
John Baldessari, Nose/Silhouette: Orange, 2010. Offered by Gemini G.E.L.
"This would be perfect for my youngest brother, Chris. He's an architect and likes highly conceptual art and pondering the existential. This price for an artist who has had major retrospectives around the world is a steal!"
---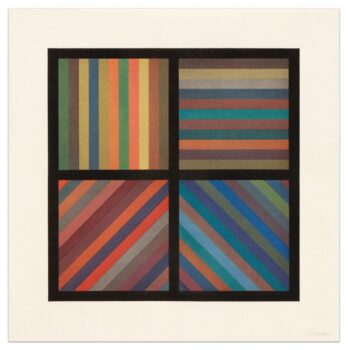 Sol Lewitt, Bands of Lines in Four Directions, 1993. Offered by Barbara Krakow Gallery.
"Sol Lewitt is a modern master, so owning a piece of his for under $4,000 is incredible. I would gift this to my director and friend Shannon Kirk, who has an incredible eye and is moving to a new apartment."
---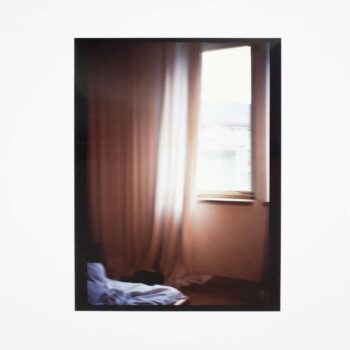 Nan Goldin, Hotel Room, Zurich, 1988, 1994. Offered by Caviar20.
"I would gift this to my husband; we're both big Nan Goldin fans. Her work is also ideal for younger friends and family, because a lot of her images from the '80s and '90s will resonate with that generation."
---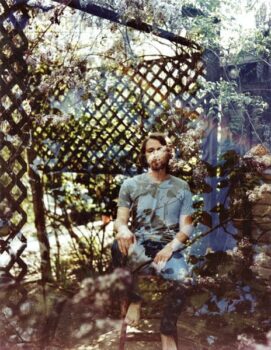 Bryan Graf, Self Portrait from Wildlife Analysis, 2008-2011. Offered by Yancey Richardson Gallery.
"I love the image itself and [the fact that] he shows with Yancey Richardson, who is one of the top photography dealers in the country. This is a great example of a piece I would buy from an emerging artist."
---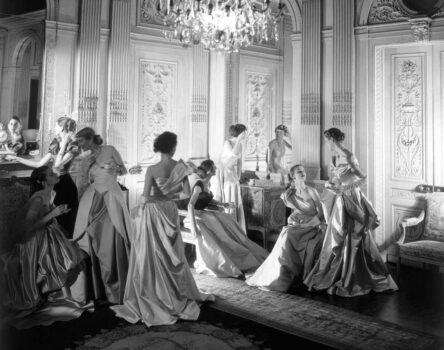 Cecil Beaton, Charles James Ball Gown, New York, 1948. Offered by Peter Fetterman Gallery.
"Cecil Beaton's works conjure a sense of familiar glamour and are scenes my impeccably elegant mother or my mother-in-law would appreciate."
Want to see more expert curation? Sign up to receive emails from 1stdibs.