As we enter a new year and another season of alternative award ceremonies, let's remember simpler times when glamour meant unadulterated flash and the sheer joy of sparkle. With every sequin and stone, this extraordinary pairing of Sonny and Cher stage costumes pays homage to the seductive glimmer of escapist pleasures past.
Each garment, says Lauren Lepire, proprietor of Timeless Vixen in Beverly Hills, is "iconic and it's so special having both of them — dealers are usually excited to just have a blouse that someone wore."
Designed for the couple's 1976–77 run at Harrah's Lake Tahoe, the garments reflect the inimitable persona of each star. Cher's dress is "the Rolls Royce of clothing," says Lepire, pointing out that Bob Mackie's design is "all hand done and a perfect example of her nude illusion style."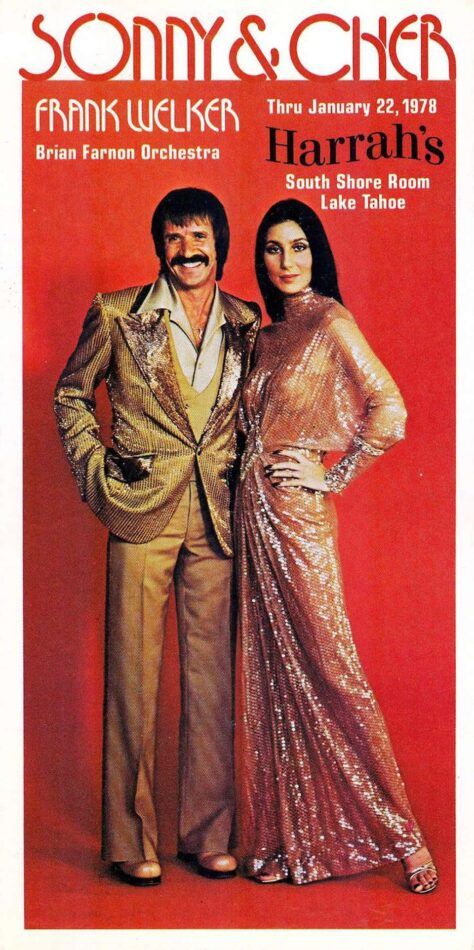 As for Sonny's tuxedo, designed by Emmy-winning costumer Ret Turner, it is "a man's tuxedo with such flair — clearly for performance," says Lepire.
The inclusion of the shoes "is pretty fantastic," she continues, "but Sonny does have a very small foot." Ultimately, though, what makes this set such an incredible investment is that, in addition to having both outfits created by a known designer, pictures document their provenance.
According to Lepire, "These details check all the boxes for a holy grail for collectors." It's also nice to consider that after all these years this dynamic duo is still together. Should we be surprised? After all, as the famous Sonny and Cher song goes, "I got you, babe."