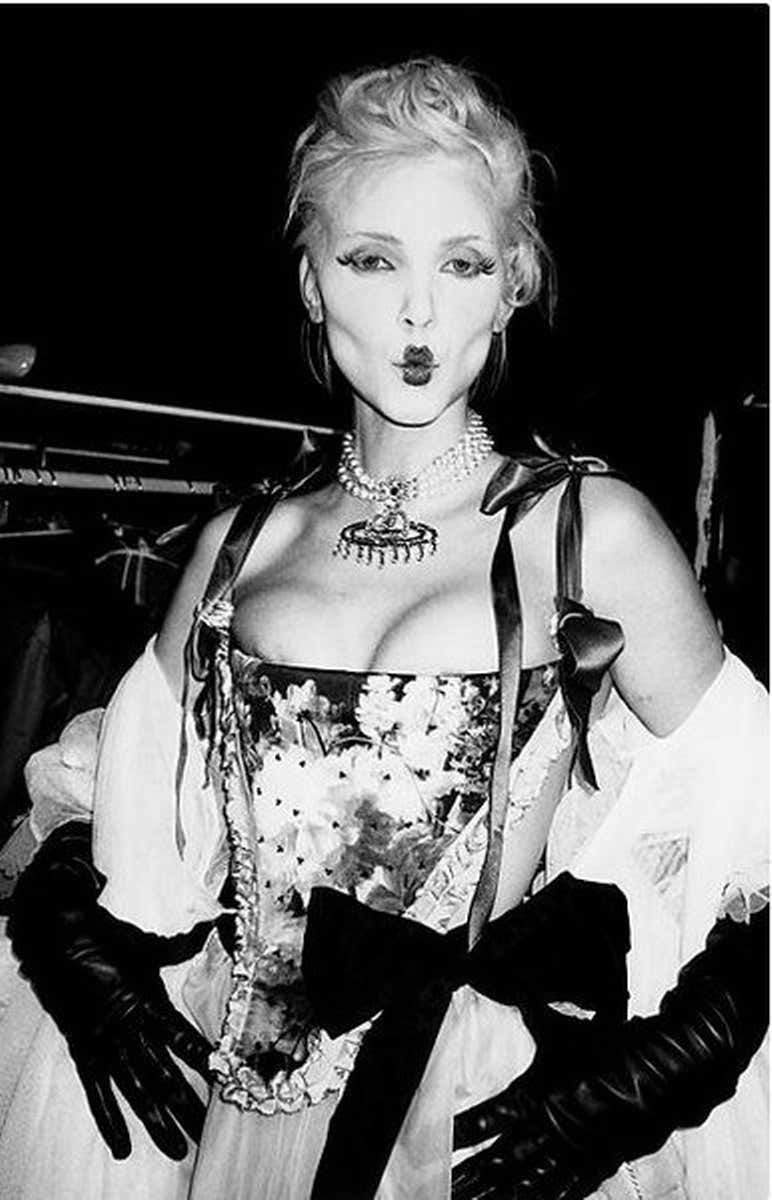 "We need better things, not more," the inimitable Daphne Guinness once said. "We should not pollute the world with meaningless, unused things when we can make and support things of rare and precious beauty." In this, the British fashionista spoke the truth of legions of fashion hunters.
Some, like Guinness, are searching for the building blocks of a stand-out sartorial identity. Others have a more intellectual goal: to act as custodian for the garments and ideas that changed fashion. So, just what is it that makes a fashion item collectible?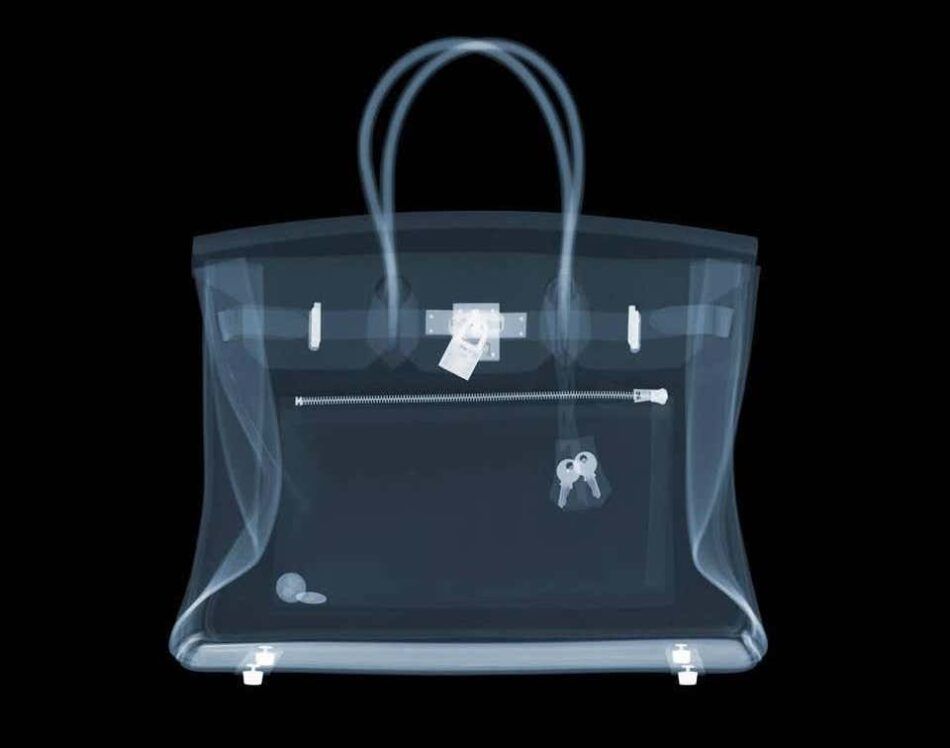 Believing that a piece's allure owes equally to its history and its future, we compiled a list of our 10 most-liked garments and accessories and asked various experts for insight.
But first, we asked, What does this collection say about today? "Fantasy!" says Nancy Diehl, director of NYU's costume studies program. "These pieces are all extremely far removed from normal existence. They are beyond aspirational, really into a realm of imagined glamour."
This, we admit, is no surprise at all — considering that many of us currently exist in a never-ending rotation of sweat pants.
---
John Galliano Bias-Cut Wedding Dress, Spring/Summer 1995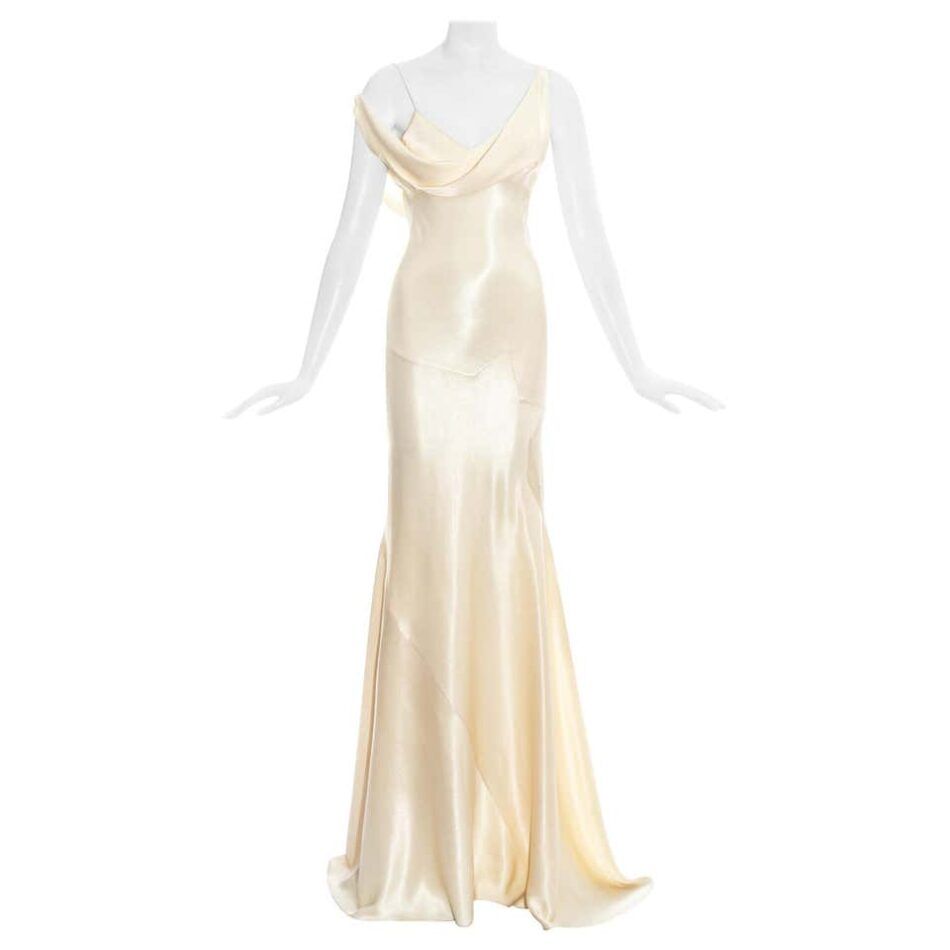 "This John Galliano dress is a major wow," says stylist Sarah Slutsky. The magic ingredient? The bias cut, which Galliano is celebrated for. (One could even say it's "so Galliano!" and thus especially attractive for collectors.) So, too, is the designer known for his unforgettable brides.
According to fashion historian Rachel Elspeth Gross, "Galliano has designed some of the most rock-star chic wedding gowns of all time, including Gwen Stefani's 2002 dip-dyed 'piece of art,' and Kate Moss' 2011 gown."
This dress, from his Pin Up collection, is replete with rock-star details. "The straps," says Gross, "are designed specifically so that one will fall off the shoulder" for casual yet conspicuous glamour. "If I was styling it for a client to wear on the red carpet," says Slutsky, "I would pair it with a gold nudist heel and perhaps a gold drop earring with an emerald. She is a true stunner!"
---
Hermès Himalaya Niloticus Crocodile Birkin 25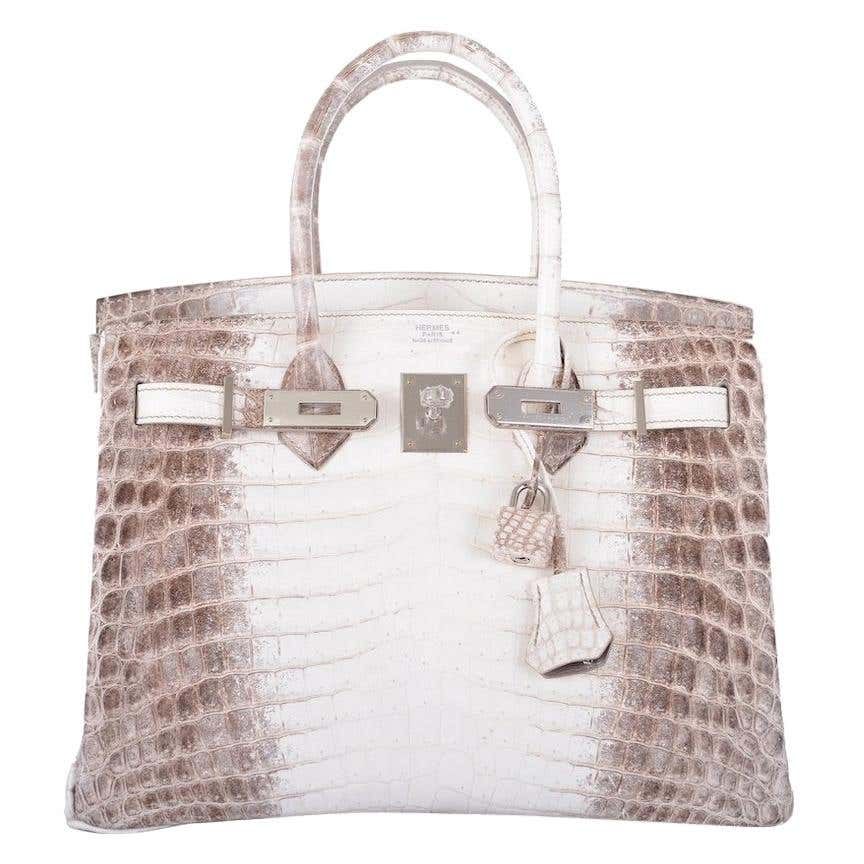 "The Hermès Birkin Himalayan is the holy grail of handbags," says L. Kiyana Roberson, founder of Newfound Luxury. Want proof? How about the record-breaking $500,000 sale of a 35cm Niloticus crocodile Himalaya in 2019.
"The process to create the color gradation in the crocodile hide to resemble the Himalayan mountains is quite extensive," says Roberson. "So, these are made in extremely limited quantities." For a collector, rarity means profit. In fact, some consider buying an Hermès bag to be "like investing in a GIA-certified diamond."
---
Gianni Versace Couture Gold-Mesh Hourglass Dress, 1998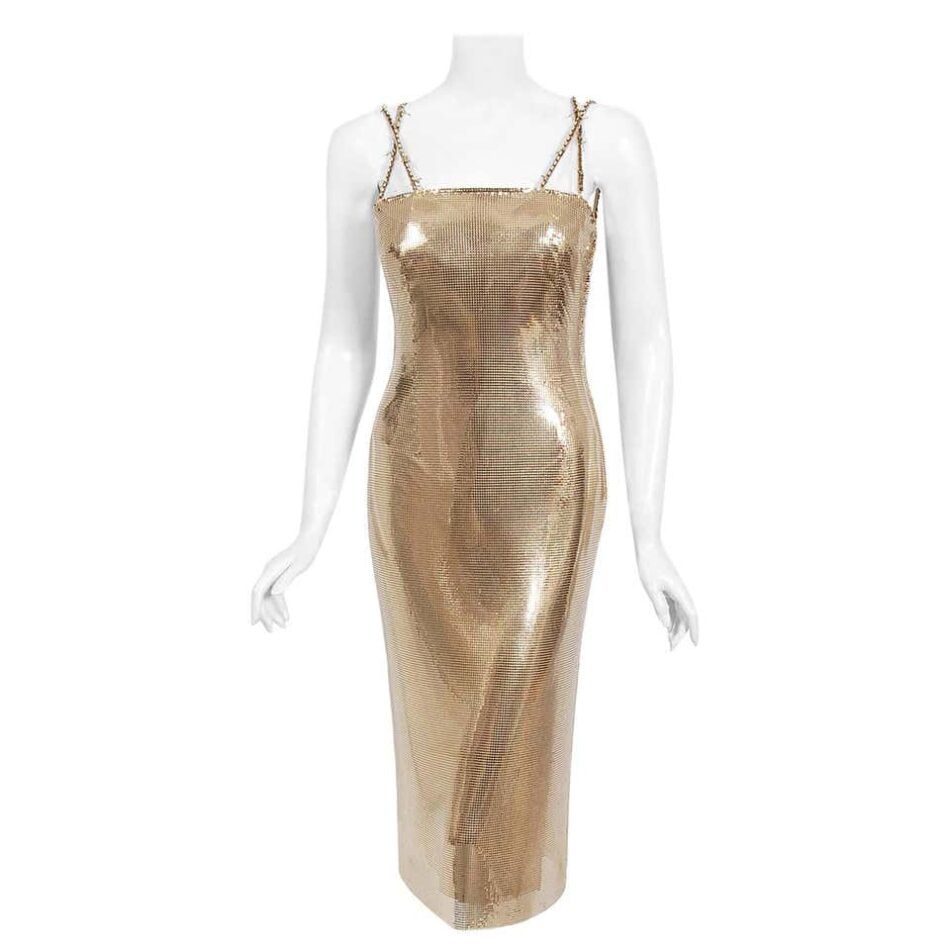 In fashion as in art collecting, the ability to document provenance is important. This dress comes with great credentials: It was featured in a photo for a 1998 ad campaign shot by Steven Meisel; and that picture appeared in a 2016 New York Times T Magazine story with the caption "Memorable campaigns from Versace's past played up the brand's campy Italian side." Further, says Lauren Lepire, owner of Timeless Vixen, it was "worn by model Hailey Clauson to the 2017 Harper's Bazaar Icons event."
The fabric is pure Versace. "In 1982, Gianni Versace created this 'chain mail' metallic fabric by interlinking disks," says David Leung, a designer who worked for Versace in the 1990s and describes the result as "reminiscent of a very fine net. [Versace] patented the name Oroton, a shimmering fabric fluid enough to drape." An insider tip: "Don't wear stockings. The chain mail will snag them!"
---
Thierry Mugler Gold Lamé Corset, Fall/Winter 1978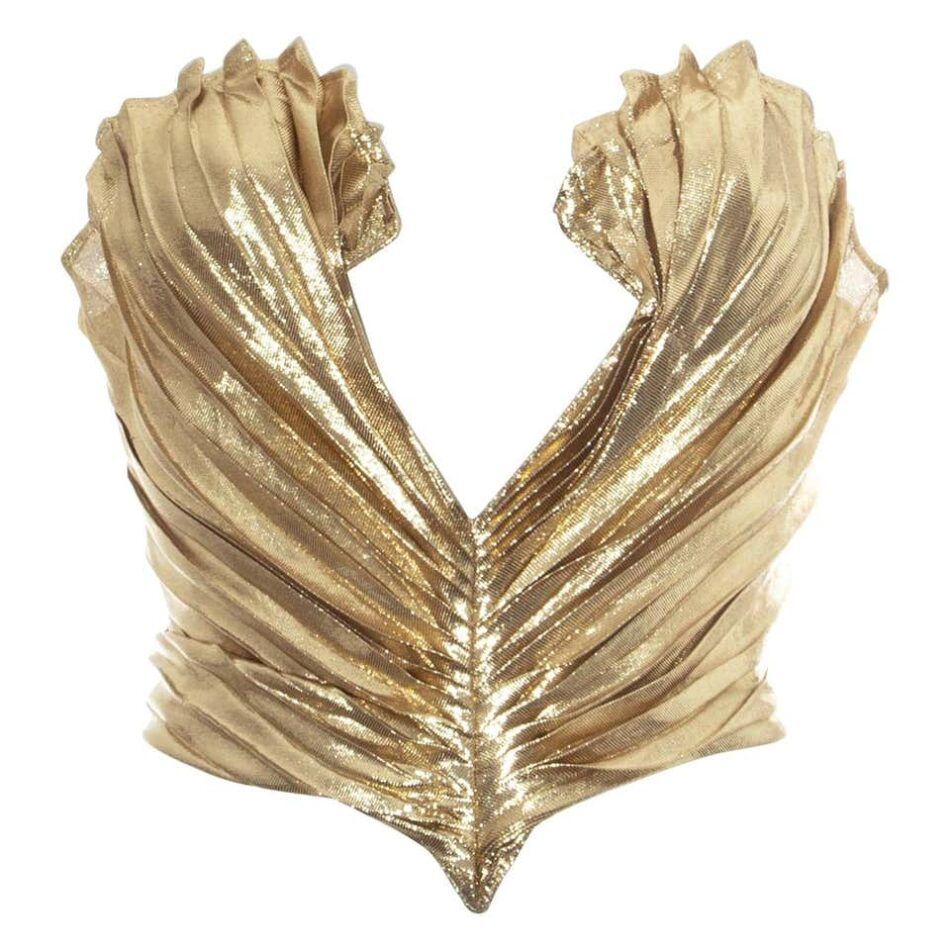 Known for "the power of glamour," Thierry Mugler's vintage designs manifest physicality and force. It's there in his sharp-shouldered suits, tapered waistlines, towering heels. It's there in his muses, like six-foot-tall blonde Texan Jerry Hall. And it's there in his dramatic, otherworldly constructions, like this gold lamé number.
Says stylist Nick Collins, "Incorporating a piece like this into your wardrobe means two things: One, you can afford it, so you probably also have other equally impressive archival fashion pieces. And two, you're confident enough to wear it, preferably with some dressy trousers or vintage denim."
To others, the message is more lighthearted. "This piece speaks to my inner craving to dress up and go disco dancing," says stylist Leah Adicoff. "I think we are all dreaming of the day we can get back out there and boogie the night away."
Or the day we all feel as powerful as Mugler's women appear.
---
Christian Dior by John Galliano Pink Silk-Satin Mesh-Trim Slip Dress, Spring/Summer 2000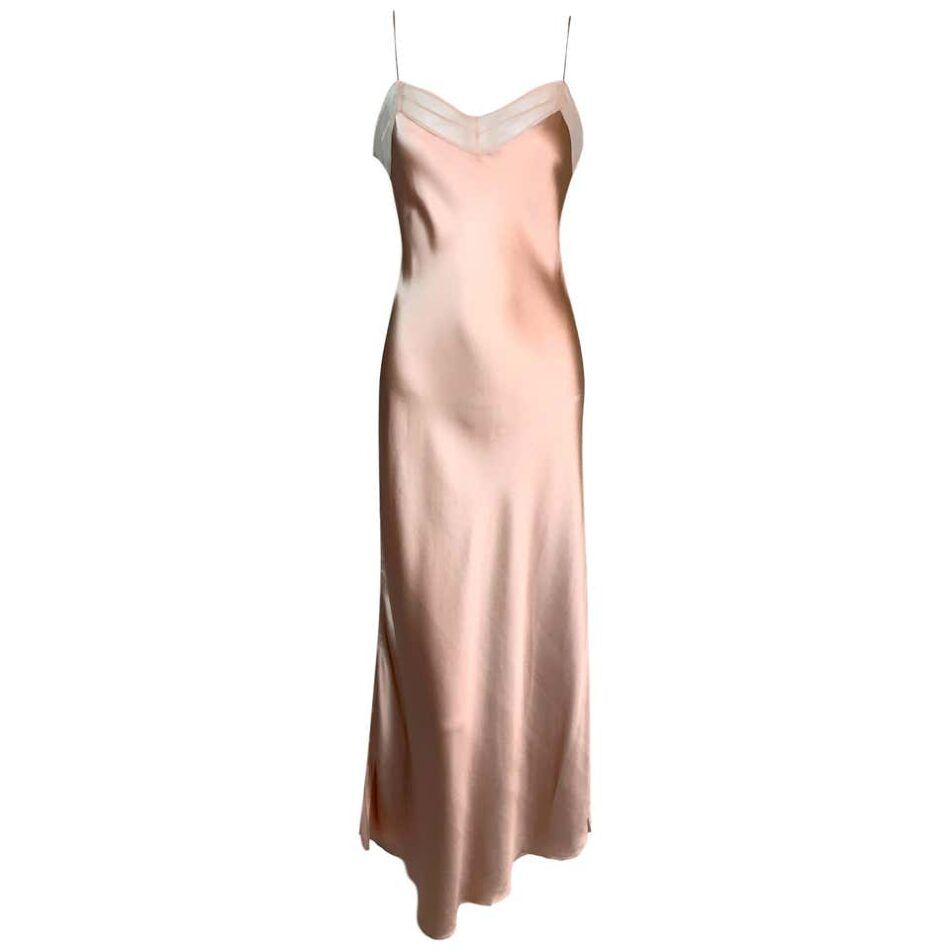 Galliano's slip dress for Dior "radiates an old Hollywood vixen vibe reminiscent of Veronica Lake," says Andrea Wilemon, of My Haute Wardrobe. It's an example of a seemingly simple design that "all the fast-fashion brands try to reproduce," says Collins, "but they lack John's genius for cutting." In fact, the designer has said that using the bias cut is "like working with liquid, mercurial oil."
The sleek, slippery surface of this dress surely illustrates that feeling. "I love how slip dresses skim the body," says Slutsky. "I find them to be one of the more versatile pieces to have in your closet. I love them with a pair of strappy heels for a summer evening out, with a tee underneath and sneakers for running around town. And as the weather cools, I throw on a big fisherman sweater."
---
Christian Dior Haute Couture White Lace Off-Shoulder Trained Bridal Gown, 1987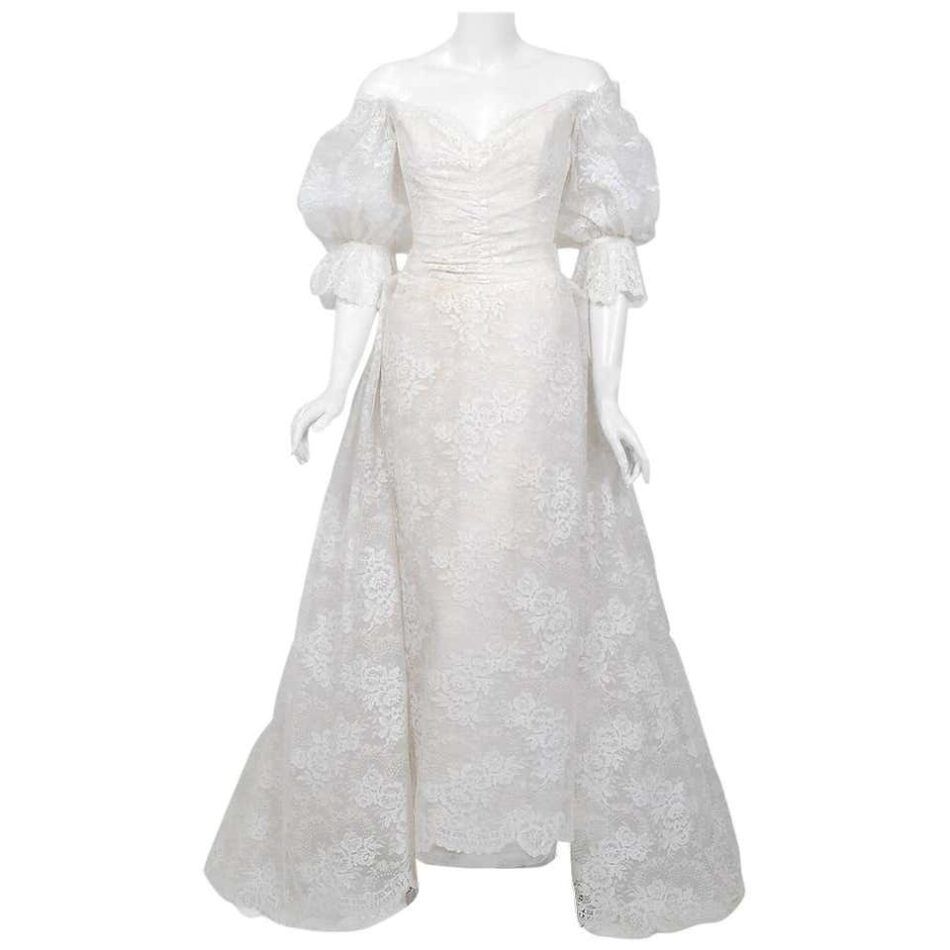 "It's almost impossible to find haute couture Christian Dior wedding dresses, because so few are made," says Lepire. "To have even one for sale is exciting." This gown, which epitomizes the historic feminine styles the house was built on, was commissioned in the year of Dior's 50th anniversary.
"Bernard Arnault (the brand's new owner) threw quite the party to celebrate," says Gross. "Guests included Princess Caroline of Monaco, Sophia Loren and Morgan Fairchild." Explaining the return to über-feminine ideals expressed in this gown, Gross quotes designer Marc Bohan, who noted that "there was a bit of the fifties spirit in the air, and the young were greatly amused by that period."
---
Vivienne Westwood Vive La Cocotte Corset, Fall/Winter 1995
"Vivienne Westwood is credited as the first designer of the 20th century to reintroduce the corset after it had been dismissed by Paul Poiret at the start of the century," says Cameron Silver, founder of Decades.
Adds Gross, "Westwood's 1995 Vive La Cocotte show was revolutionary. There was nothing to suggest the heroin-chic, skinny-girl models the world was used to seeing walking down high-fashion runways." In fact, she continues, "the designer wrote in the program that her 'return to formality in dress is a reaction against the sloppy mediocrity of our age.' "
"Westwood corsets have become extremely desirable," says Silver. Furthermore, suggests Collins, they look great paired with classic Levi's 501s.
---
Hermès Birkin 25 Bag in Rose Sakura Palladium Swift Leather
Color is one of the most important, and exciting, details of a Birkin bag. Hermès releases new hues each season, some of which, like this Rose Sakura, are rare enough to be considered "elusive." But each evokes an ideal.
"I believe that the rare Rose Sakura, a gentle cherry-blossom pink, has an emotional connection with the little girl that lives in every woman," says Debra Kent, of mightychic. Celebrities spotted with a rose-colored Birkin include Victoria Beckham, Heidi Klum, Kylie Jenner and Cardi B's two-year-old daughter, Kulture.
---
Alexander McQueen Red Silk-Chiffon Empire Evening Dress, Fall/Winter 2008
McQueen was a storyteller. Describing his Fall/Winter 2008 collection, The Girl Who Lived in the Tree, he said he had imagined a girl who "comes out of the darkness" of a 600-year-old elm in his yard "to meet a prince and become a queen."
The fantasy was pedestrian, perhaps, but the response to the collection was anything but. Vogue lauded the designer's vision of "crinolined princesses and British colonial romance" and described the runway as a "spine-tingling, eye-welling emotion of a show so exceptional to witness that — despite all exhaustion, cynicism, and workaday pressures — it suddenly transforms being involved in fashion into a magical privilege." The line might, said Sarah Mower, surpass "anything he's achieved in 14 years."
Although the runway version of this dress was white, Adicoff favors the alchemy of red. "This color is my power source," she says. "I always feel my most beautiful in red, and I think other women feel this way too. Throw on a red lip, and it's game over!"
---
John Galliano for Christian Dior Pink-Silk Monogram Logo Tie Dress, Spring/Summer 2004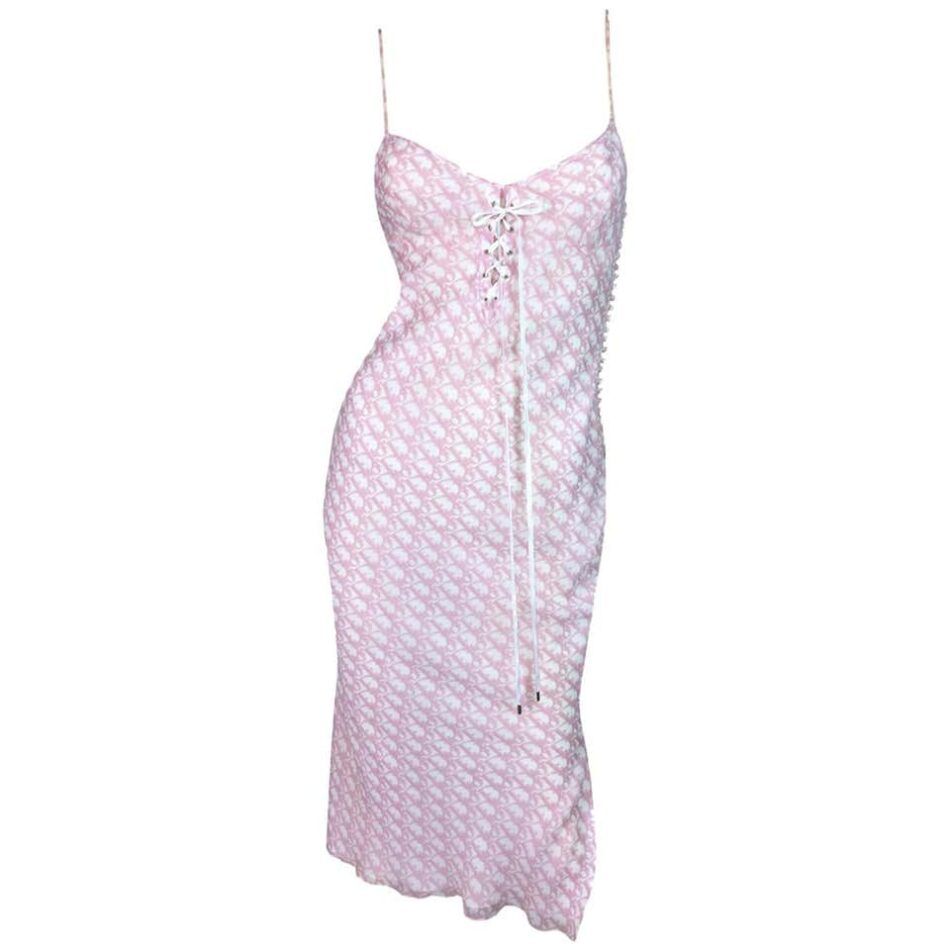 A stylist's cool appraisal of this logomania icon: "Circa Paris/Lindsay vibes," says Collins, adding, "The Insta-dress every influencer would kill to be posted in." But more than just another summer frock from Galliano's 2004 Girly collection, it's an early example of the influence of streetwear on high fashion.
According to Gross, the Dior Oblique pattern, created by designer Marc Bohan, made "its first appearance on a purse in Dior's 1969 haute couture collection"; by the 1970s, it was on Dior luggage, and before being abandoned by the vagaries of fashion, it even made its way to the floors of the menswear boutique. Then came Galliano.
"Galliano, who took over as designer of Dior in 1996, reimagined the print as Diorissimo, which was inspired by street style," Gross explains.