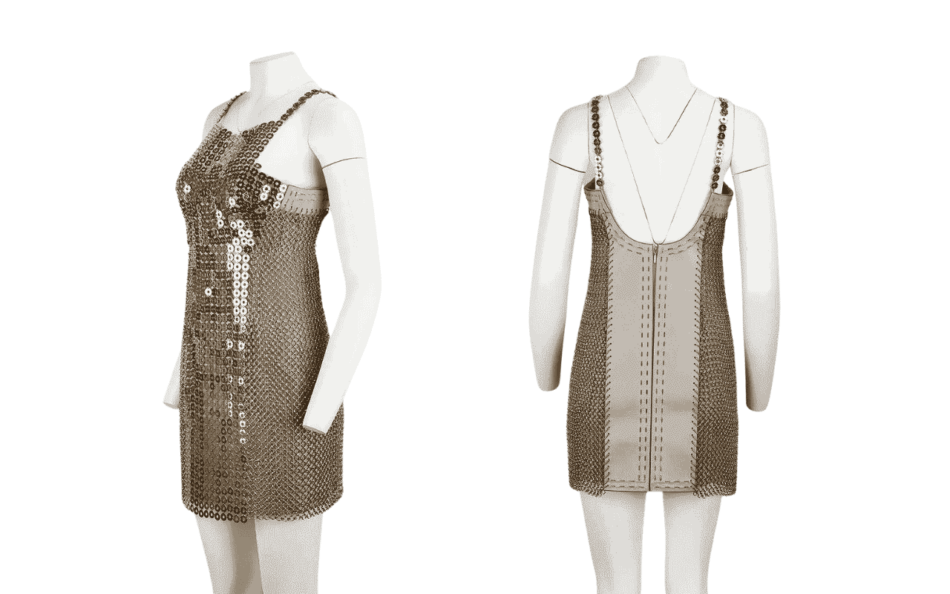 The day this chain-mail masterpiece rocked the runway was a triumph for Donatella Versace, and for the legacy of her brother Gianni as well. "Looking to the past, with courage," declared the New York Times. Vogue hailed Donatella's "bold move" in "taking on the unrealized promise of her brother's last collection."
Indeed, her Autumn/Winter 2012 collection marked the first time she was able to revisit her brother's last show, which took place just nine days before he was shot down in front of his Miami estate, on July 15, 1997. That show, with its dark Byzantine glamour, is considered by many to be one of his best — some even think the collection it showcased is among the best of the 20th century.
Donatella would agree. Her tribute collection incorporated elements like Byzantine crosses and — as here — displayed some of the sleek body-armor sensibility of her brother's pieces.
It was also a nod to the Oroton chain-mail mesh Gianni created in the 1980s to better show off the preternaturally toned physiques of supermodels. Donatella's vision is equally glamorous, yet slightly more forgiving. "It's not a delicate piece," says Nikki Morton, of London-based consignment service Nikki Bradford. "It's really practical. It has a nude slip, so it's easy to wear — like wearing a sheath of chain mail."
But before we get too sensible (it is Versace, after all), Morton clarifies that the dress is, indeed, "a piece of art in itself," just one that is "really wearable."