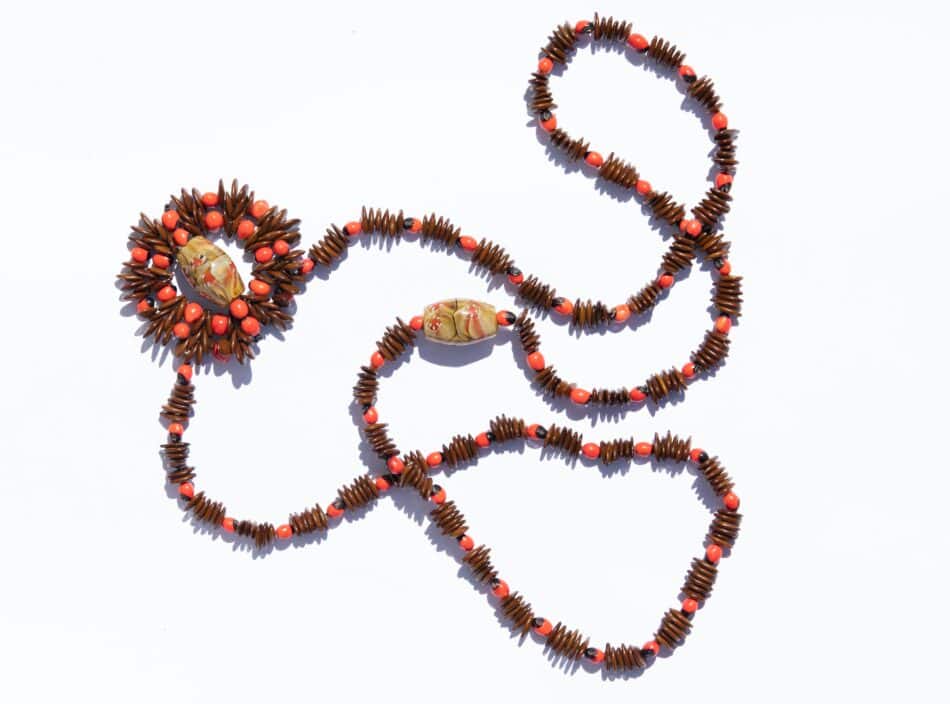 When you grow up in a place and are steeped in its culture, sometimes you need to get some distance to realize just how special the local traditions are. That was the case for Anne Jonas, a native of the Caribbean island nation of Antigua and Barbuda, when it came to tamarind-seed and jumby-bead handiwork. Her recognition of the craft's significance inspired her to help create Botaniqué Studios, an organization dedicated to the production of seed-work items as a means of preserving the practice, educating the next generation of artisans and uplifting women.
"To be honest, I had seen the artwork but never understood the history of it," Jonas says of the creations, which often take the form of jewelry and household items. This changed when she traveled to Venice for the 2017 Biennale and was introduced to Marisa Convento, a jewelry maker and noted authority on antique Murano glass seed beads. Convento, who spoke with Jonas about the long-standing seed-work connections among Venice, Africa and the Caribbean, was in dialogue at the time with UNESCO, which ultimately recognized glass bead work as part of Venice's intangible cultural heritage. If valued in Italy, Jonas thought, then why not in Antigua and Barbuda, too?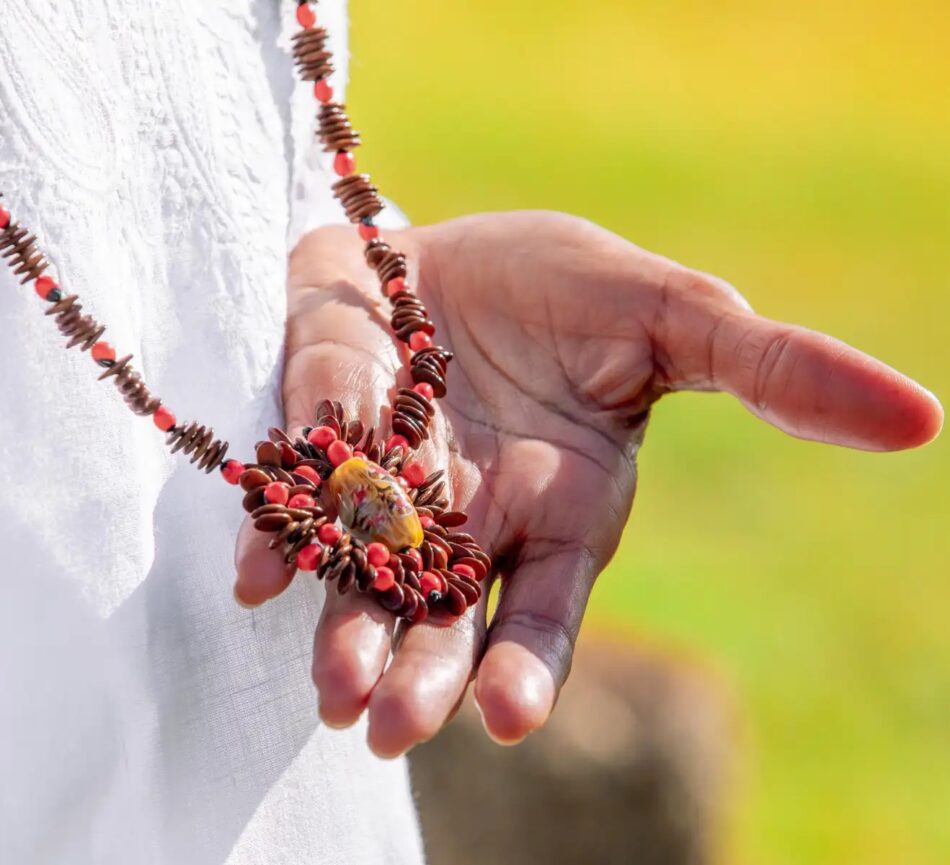 Seed work has been part of Caribbean culture for centuries, practiced by enslaved African women who said prayers for strength and resilience while crafting the items, thus imbuing them with talismanic value. But with only five master seed workers left on Antigua, and little interest among young people, this link with the people's African ancestors was at risk of being lost, along with a skill that could economically empower women.
With newfound appreciation and enthusiasm, Jonas carved time out of her busy schedule (a longtime public servant, she currently works as private secretary to the governor general of Antigua and Barbuda), and the concept for Botaniqué Studios was born. She and her fellow cofounders were able to obtain funding to hold seed-work training sessions. These became especially popular during the pandemic, when Antigua and Barbuda's tourism-based economy was devastated and residents — especially women — saw their incomes plummet. With full scholarships available, seed work offered candidates a new opportunity.
Designed to honor the Caribbean and African roots of seed work — hence the name — the Best of Both Worlds necklace (a 1stDibs exclusive) combines Antiguan tamarind seeds and jumby beads with African glass beads, one at the neck and another encircled by seeds. Other notable Botaniqué pieces include the Pepperpot coin purse, named for Antigua and Barbuda's national dish, and the Esther belt, composed of black-dyed tamarind seeds and named after master seed worker Esther Edwards.
In addition to preserving an important link to the past and helping women support themselves and their families, seed work is also a sustainable art form, as tamarind is an invasive species in Antigua and Barbuda. (In other words, residents aren't upset when you cut off tamarind tree limbs and thin out the growth.) It might seem revolutionary to create beautiful, meaningful objects out of a material that was perceived to be of little value, but it's something the women of Antigua and Barbuda have been doing for centuries.