The New York art gallery Miles McEnery recently joined 1stDibs, and as I was looking through its storefront on the site, I was excited to see that in addition to the many notable contemporary artists it represents, it also handles the estates of a few seminal American creators. Among them is the colorist Wolf Kahn (1927–2020), whose Gray Foliage, a luminous 2007 pastel, particularly caught my eye.
Kahn's landscapes, such as Gray Foliage, "perfectly evoke the beauty and sensations of the natural world," says Sarah Durning Cope, senior director at Miles McEnery. "And they do so through a filter that blends realism and Color Field that is uniquely Kahn's own."
When I was a kid, my grandparents' house was filled with large-scale abstract art, which I didn't really get. But there was one smallish painting that hung over the dresser in their bedroom that somehow spoke to me.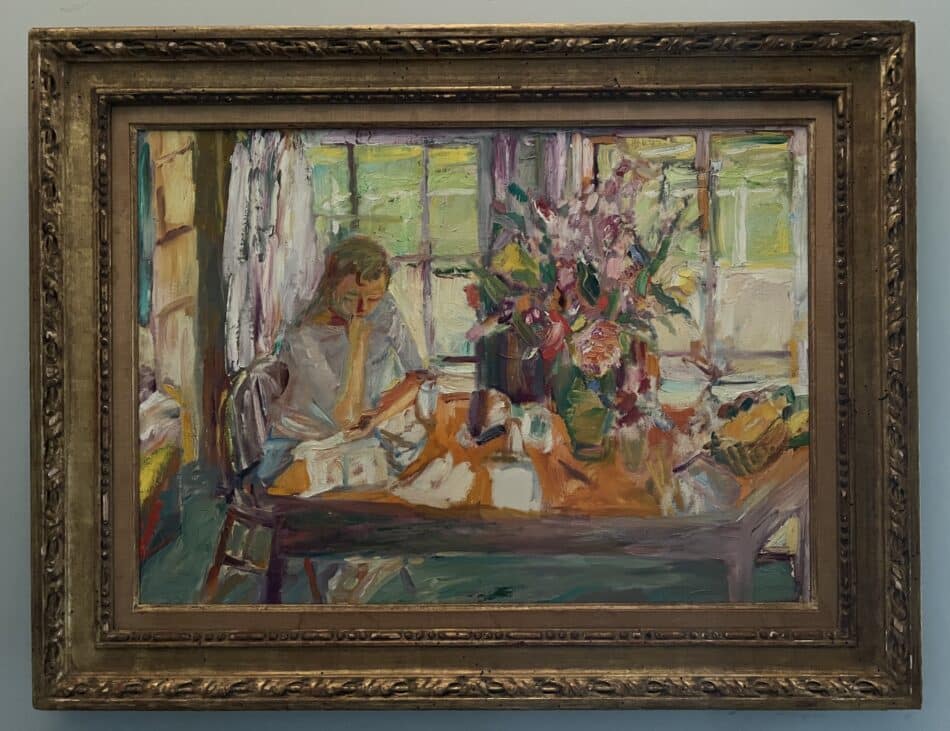 It depicted a woman at a table, absorbed in the objects scattered across its surface and lit from behind by a generous wall of windows. What fascinated me most about the work was the tabletop's dominating bouquet of flowers, which were brought to vivid life through colored pigment applied in varying degrees of thickness. Some blooms were rendered in what seemed a watery wash, which made them almost blend into the background; others were realized in a heavy impasto that culminated in one glorious pink peony.
That painting was by the evocatively named (to my boyhood ear) Wolf Kahn, done before he settled into his signature reductive style. Years later, I had the pleasure of visiting him in his New York studio, where he told me he'd made the work in the 1950s when he was living in Italy. The sitter was his then girlfriend, the artist Emily Mason, daughter of abstract painter Alice Trumbull Mason. (They eventually wed and were married for more than 60 years.)
At the time of our meeting, I was the editor of Art+Auction magazine and had assigned a story about the trajectory of Kahn's career and the state of his market. This was consistently robust even though he hadn't enjoyed the same critical embrace as some artists in his orbit, among them Abstract Expressionist Hans Hofmann (his first great teacher), Milton Avery (a sometime painting partner) and his longtime friend Wayne Thiebaud (whom Kahn described to me as "California's most famous living artist").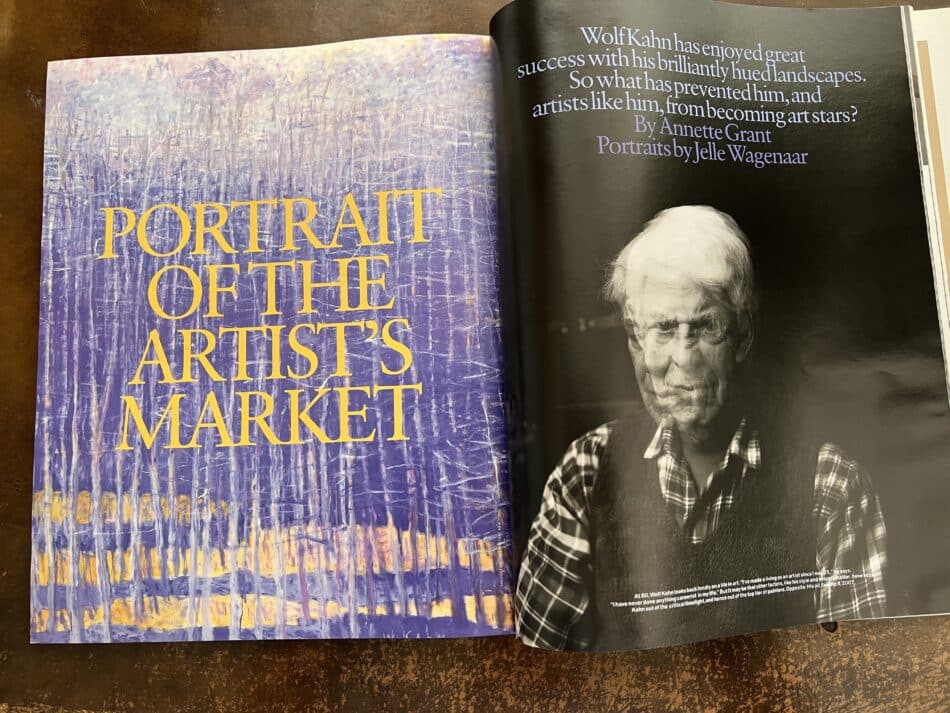 "Kahn has always been a colorist," Annette Grant wrote in her profile, which ran in the February 2008 issue of Art+Auction, "employing a palette for his depictions of mountains, rocks, rivers, oceans, fields and the buildings associated with them — especially barns — that is so ravishing that nature at its gaudy best pales beside its hues."
At a time when artists like Jeff Koons, Damien Hirst and Julian Schnabel were grabbing critics' and curators' attention, Grant's description made Kahn's work sound almost quaint. "A defining fact of Kahn's career, and the careers of other artists at his level," she continued, "is that our culture has made a commitment to the edgy and the iconoclastic at the expense of the beautiful."
But times, I think, have changed. Among the lessons we've learned during these past few difficult years of pandemic, climate crisis and political discord is that beauty and nature matter more than ever, and that if our homes are to be sanctuaries from an often harsh outside world, then we should fill them with objects and art that soothe the soul and nurture the imagination.