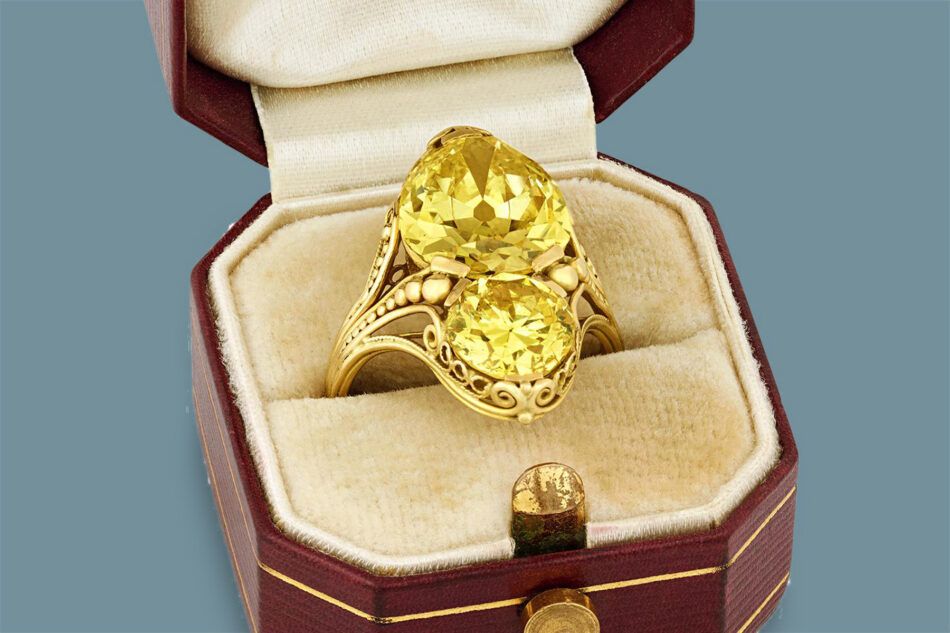 Collectors of fine jewelry are accustomed to trade-offs. Important, high-value gemstones aren't always placed in the most nuanced settings, while an elaborate mounting by a sought-after historical maker might hold a more commonplace stone, or none at all.
But this yellow-diamond ring hits the ultra-rare trifecta, with important fancy colored stones mounted in an intricate setting by one of the most storied American designers: Louis Comfort Tiffany.
His father, Tiffany & Co. founder Charles Lewis Tiffany, introduced the very idea of important gemstones to the U.S. in the mid-19th century, notably with the 128-carat yellow Tiffany Diamond, unveiled in 1878. But Louis gravitated to other mediums. He started out as a painter, studying under the Hudson River School's Samuel Colman and George Inness before moving to interior design and creating the table lamps, vases and other decorative objects for which he would become best known. It wasn't until he was appointed the firm's design director after his father's death, in 1902, that he began creating jewels for Tiffany & Co.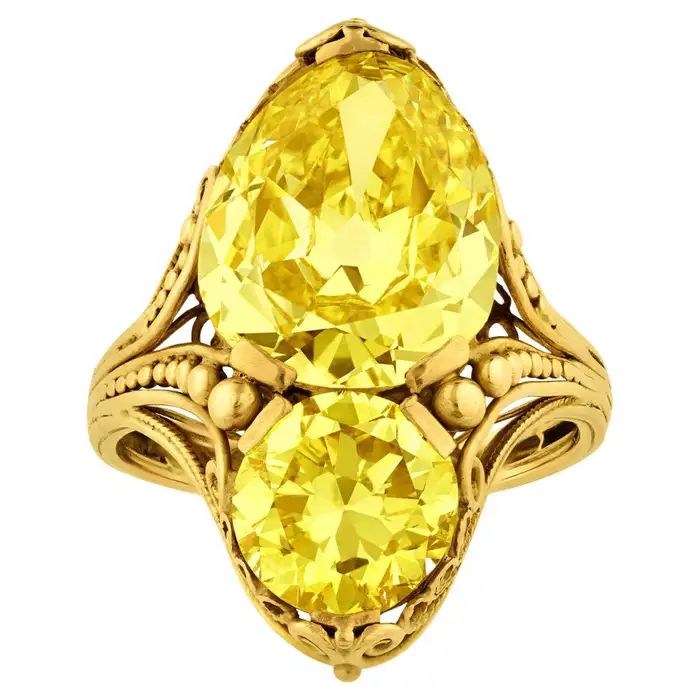 "We've had Louis Comfort Tiffany jewelry before on occasion — it can be incredibly challenging to find," says Mallory Whitten, of New Orleans gallery M.S. Rau, which is offering the ring through its 1stDibs storefront.
When he did create jewelry, Louis Comfort Tiffany tended to eschew diamonds, favoring enamel work and semiprecious stones like garnets, opals or moonstones, which were typical of the Art Nouveau style he popularized and echoed the shimmering colors of his stained glass. "It was so unusual for Louis Comfort Tiffany to use rare precious gemstones in his work," says Whitten. "And we've never seen an example set with two high-value stones."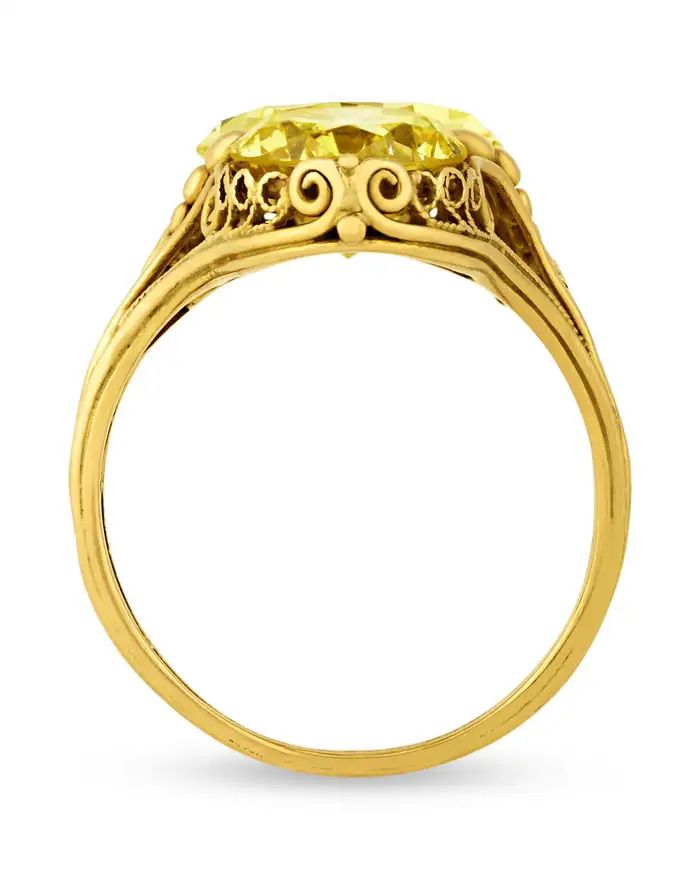 Created between 1914 and 1933, the one-of-a-kind ring features a 4.78-carat fancy vivid yellow diamond sitting atop a smaller 1.95-carat fancy intense yellow stone. The gems are old-mine cut and "catch the light a little bit differently than modern-cut diamonds do," explains Whitten, who adds that because the cuts are shallow, the stones fit "right up against your skin," conforming to your finger.
Even the ring's setting is unusual. Its Etruscan-revival style was popular in the Victorian era, yet its singular design is as modern as the artist who created it. In other words, timeless.