When you think of David Webb's work, the late jeweler's bold designs likely come to mind: enameled animals with eyes made from cabochon gemstones or hefty, textured-gold pieces. That's why the Webb-designed diamond-and-platinum chandelier earrings recently worn by Jenna Lyons on the red carpet are so distinctive.
Lyons — style icon, entrepreneur and soon-to-be Real Housewives of New York cast member — borrowed the jewels (along with a Van Cleef & Arpels diamond-encrusted curb-link necklace) from Macklowe Gallery to wear to the Glamour Women of the Year Awards. She was so smitten with them that she posted a video on Instagram after the event in which she jokingly thanked Macklowe for gifting her the jewels. We caught up with Tracey Lomrantz Lester, the gallery's chief operating officer, to find out more about the dazzling gems.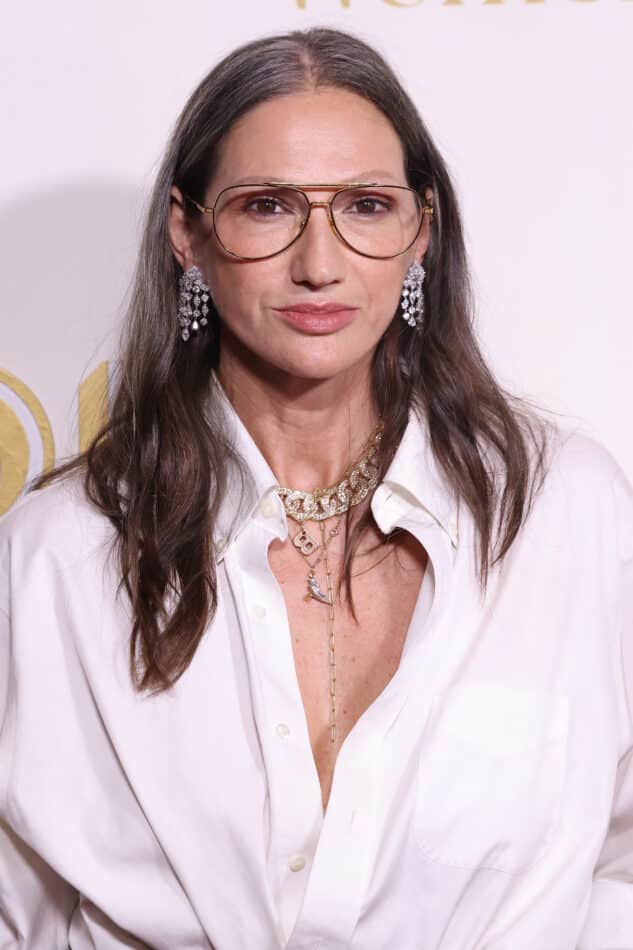 How did you come to work with Jenna, and why did she choose these specific pieces?
Our relationship with Jenna actually began with 1stDibs. We were thrilled to be introduced last spring, when Jenna was curating her favorites for the site and attending a red-carpet event. She needed some jewels, and naturally, we had plenty! When she was invited to the Glamour Women of the Year Awards a couple of weeks ago, we were thankful she thought of us again.
Her style is so cool and so singular. Only she could turn a white blouse and trousers into a red-carpet look! She actually started with the jewelry and figured out the rest of the outfit around it. She knew she wanted tons of sparkle and to bring some of her personal jewelry into the mix. Some women would have shied away from styling multiple statement pieces together, but she really embraced the glamour.
The platinum-and-diamond Waterfall earrings are so different from Webb's other work. Can you tell us anything more about them?
These earrings are from David Webb's Cross River collection, created in the 1960s, which had the motto "Banish the solitaire!" While they're a bit more subdued on the spectrum of Webb, the fluid design and over-the-top use of diamonds underscore his eternally playful approach to jewelry. They're proof that formal evening jewelry definitely doesn't have to play by typical rules.
What is it about Webb's jewelry that has made his work so enduring?
He really invented statement jewelry, which is an almost immeasurable contribution to the American (and global) jewelry canon. His approach to gems and to jewelry design elevated the form to high art, creating instantly recognizable pieces that are also highly collectible. For true jewelry lovers, there is no substitute!