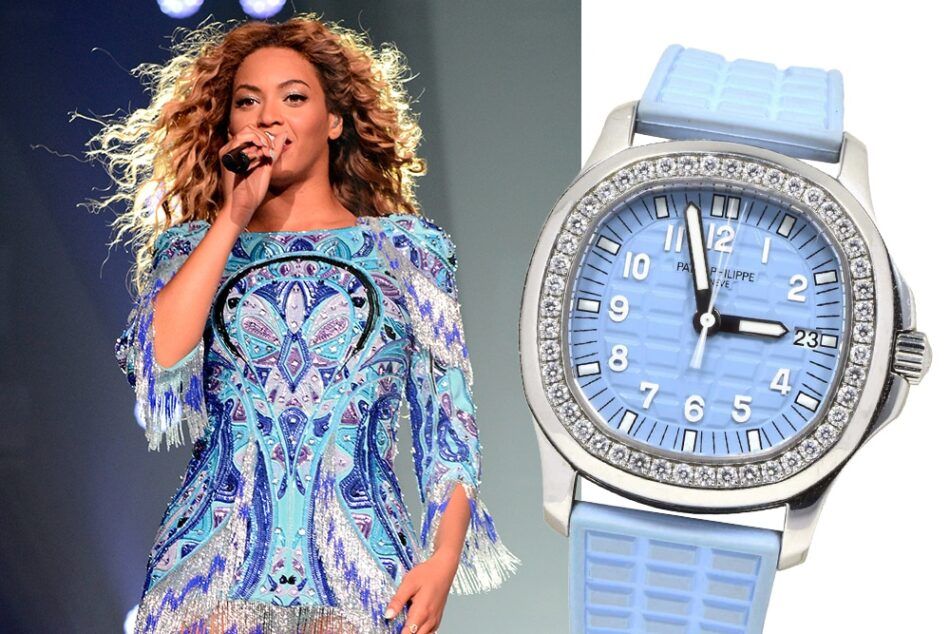 Two years ago, Brynn Wallner knew very little about the world of high-end watches. Now it's fair to say it's her favorite subject. She chronicles celebrity watch sightings past and present, as well as her own encounters with watch lovers and industry insiders, for her Instagram account and blog, called Dimepiece.
"Dimepiece, the name, is a slang term for a hot girl, because a dime is a 10," Wallner explains. "So it's like, 'She's a perfect 10, she's a dimepiece.' " In this case, though, the term applies to timepieces, not women.
"We're past ranking women and their hotness by numbers," says Wallner, "but I thought it was such a fun play on words." She wanted Dimepiece to offer a counterpoint to the seriousness of other watch sites, and hoped the name would signal that intention. "I thought it brought a little levity to the space," she says. "Immediately, from the name, you know you're getting into something fun."
Crucially, she also wanted to cover watches from a female perspective and offer women an entry point into the heavily male-dominated realm of horology that was unintimidating and judgement-free.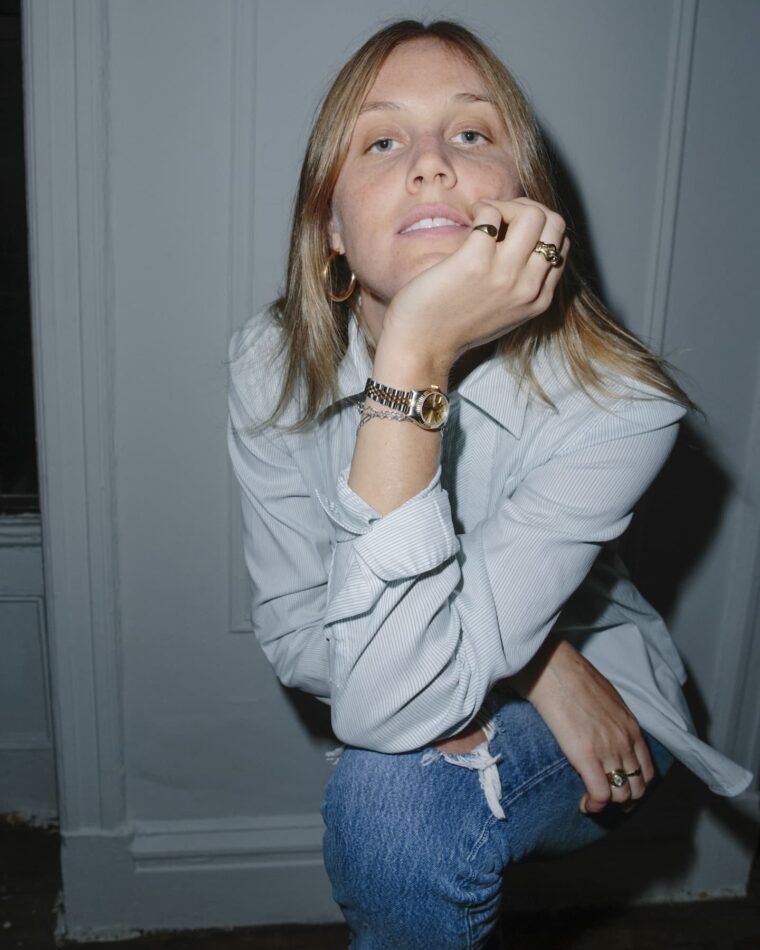 The images in Dimepiece's Instagram feed run the gamut from throwback photos of Whitney Houston wearing a Rolex President and a Cartier Panthère circa the early '90s to up-to-the-minute red-carpet shots of Kaia Gerber at the 2021 Met Gala accessorizing her Oscar de la Renta gown with an Omega De Ville.
Wallner was first exposed to the watch world through a job at Sotheby's. She joined the company's editorial staff in 2019 and was tasked with creating content for its website, including stories on luxury timepieces. As she researched photos to accompany the articles, she realized that women were suspiciously missing from the picture — literally and figuratively.
"Everywhere I looked, it was all about the men, and I never really saw anything about women," she says. "And I was like, 'But surely, women have to be wearing these watches too.' " She privately gave herself a mission: "How can we find pictures of women and kind of sneak them into the narrative?"
She started to see the problem as an opportunity. "I realized that there was a gap in the space, and I was like, 'Well, if there's nothing that exists, why don't I just create something?'"
She got her chance when she was laid off at the start of the pandemic and had nothing but time to contemplate her next move. She launched the Dimepiece Instagram account in the summer of 2020. Now, just over a year later, it has nearly 16,000 followers, and Wallner has become something of a media darling, garnering attention from the New York Times, Vogue and the watch-aficionado website Hodinkee.
In addition to advocating for more women to join her growing sisterhood of watch enthusiasts, she's also become a vocal champion of small watches, running counter to the trend of the past several years. She finds it strange that women are not so into the watches actually designed for their frames. "Just proportionally, I think they look better," she says. "There's a reason why they're smaller. It's because we're smaller. And that's not something to be ashamed of." This doesn't just go for women, she adds. "I think men wearing small watches is really cool, too."
Wallner's main focus, though, is female. "I want women to know that watches are for us," Wallner says. And whether you're fascinated by the history and intricacies of watchmaking or love the glint of a golden timepiece strapped to your wrist, it's all good. "There's no shame in just appreciating a watch because your favorite celebrity wears it or because you just like the way it looks."
To prove her point, Wallner plays watch stylist here, dressing some of her favorite celebs — women and men — in the Dimepieces she'd be excited to see them wear one day. When they do, you can be sure she'll gleefully post them in her feed.
---
Lizzo and a Bulgari Serpenti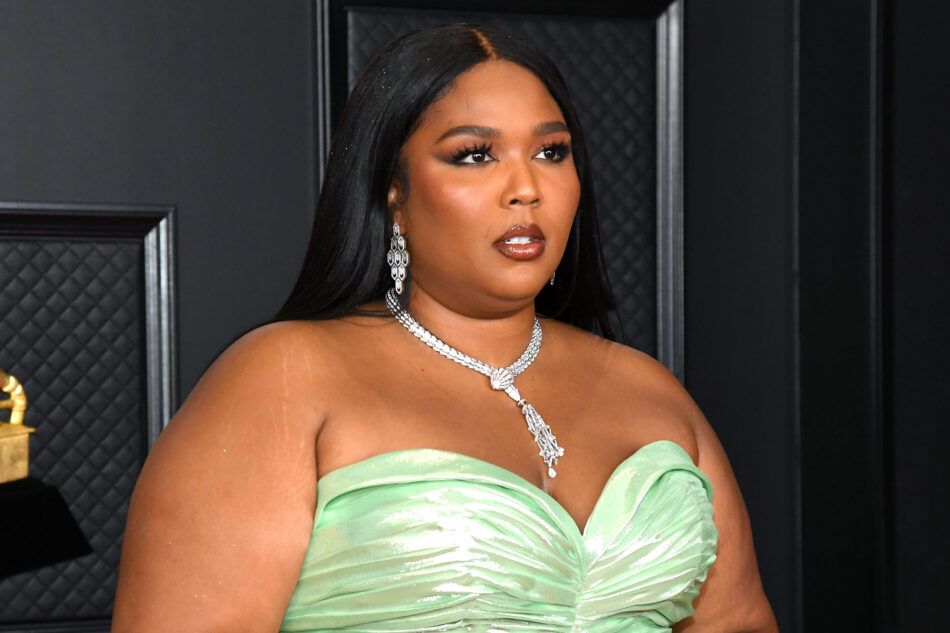 "When I saw Lizzo's 2021 Grammys look, my jaw dropped at all her Bulgari ice. If there's anyone who can pull off the full Serpenti kit, it's Lizzo, which got me thinking: Let's see her rock a Serpenti watch. I chose a single-wrap watch to keep it more everyday, but don't worry — the diamonds are there. P.S. Celebrity stylists, if you're reading this, we need to see more women wear watches on the red carpet!"
---
Harry Styles and a Cartier Panthère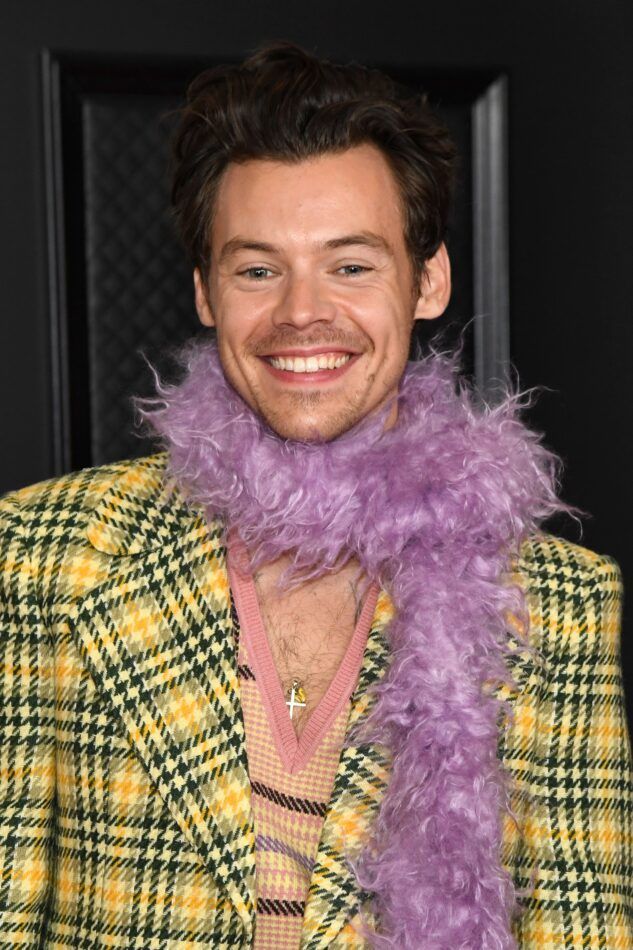 "I love Harry and his androgynous, Keith Richards–esque rock-star style. Feather boas, sheer blouses, bell bottoms, fur coats, pearl earrings — so glam, so chic. But where is his watch? He's been spotted wearing a Royal Oak in the past, but I want to see him in a gold Cartier Panthère, like Richards used to wear. And let's throw in a few diamonds while we're at it."
---
Chloë Sevigny and a Piaget Polo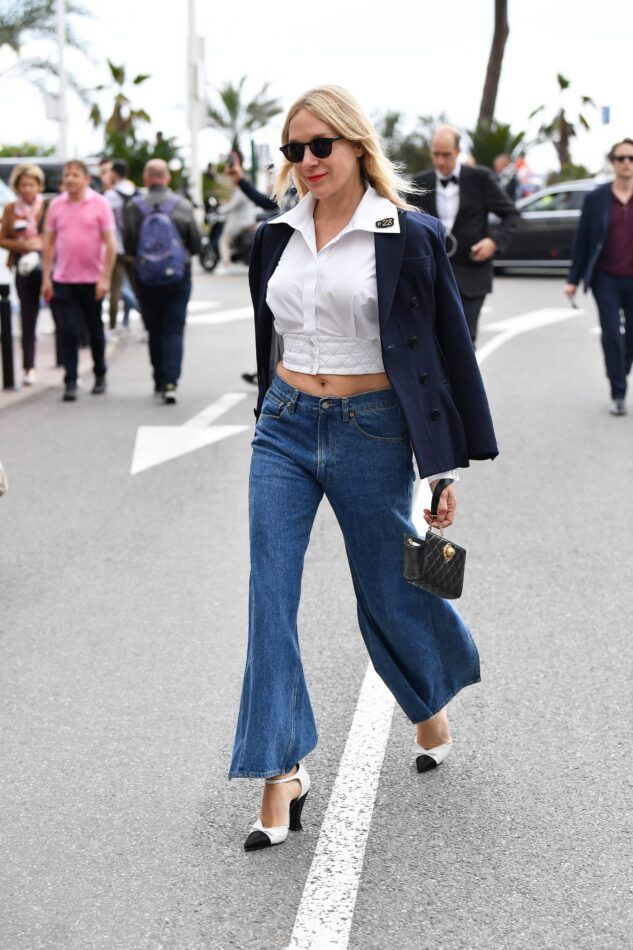 "Like every other millennial city girl, I'm obsessed with Chloë Sevigny — her style, her attitude. We saw her kissing Harmony Korine in the '90s, and now, we see her walking her baby around Soho in a Fendi stroller. She transcends the It-girl label, which is why I'm decidedly not putting her in the It-girl watch, the Cartier Panthère, but rather an alternative small gold watch: a vintage Piaget Polo. This watch is very '70s jet set, but against the backdrop of 2021, it feels very versatile and now."
---
Olivia Rodrigo and a Van Cleef & Arpels Cadenas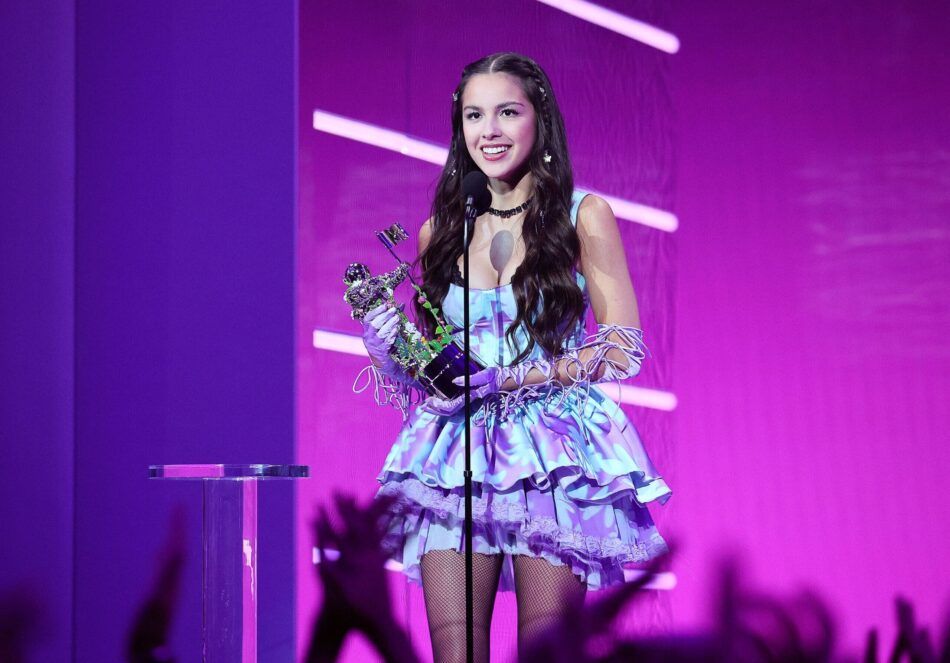 "It was a challenge to place the right watch on this pop-punk teen princess. Her jewelry aesthetic includes lots of steel chains, lockets, hearts and teeny diamonds — like what I would have worn at age 16 to Warped Tour if I'd had a certified-platinum budget. After much consideration, I've decided to imagine her in a Van Cleef & Arpels Cadenas watch. I love the chunkiness of the bracelet and the odd-looking case. It's all about the contrast here. Black nail polish and Van Cleef? Why not?"
---
Lil Huddy and an Audemars Piguet Royal Oak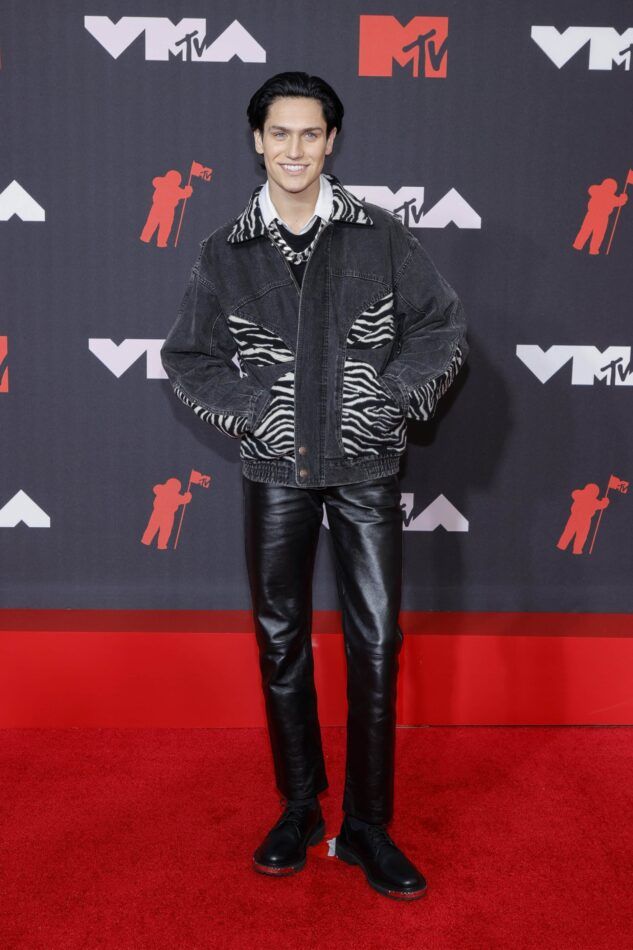 "Do you know who Lil Huddy is? It's okay if you don't, but your teenage daughter definitely does. Chase Hudson — a.k.a. Lil Huddy — is a 19-year-old musician and TikTok star with 32 million followers. His look is very 'Gen Zer who worships Kurt Cobain but has also been asked to be in a Celine campaign,' you know? He loves to wear women's jewelry to balance out his otherwise 'hard' look, and I think he'd look fab in what I'm calling a TTTTRO — a teeny tiny two-tone Royal Oak."
---
Beyoncé and a Patek Philippe Aquanaut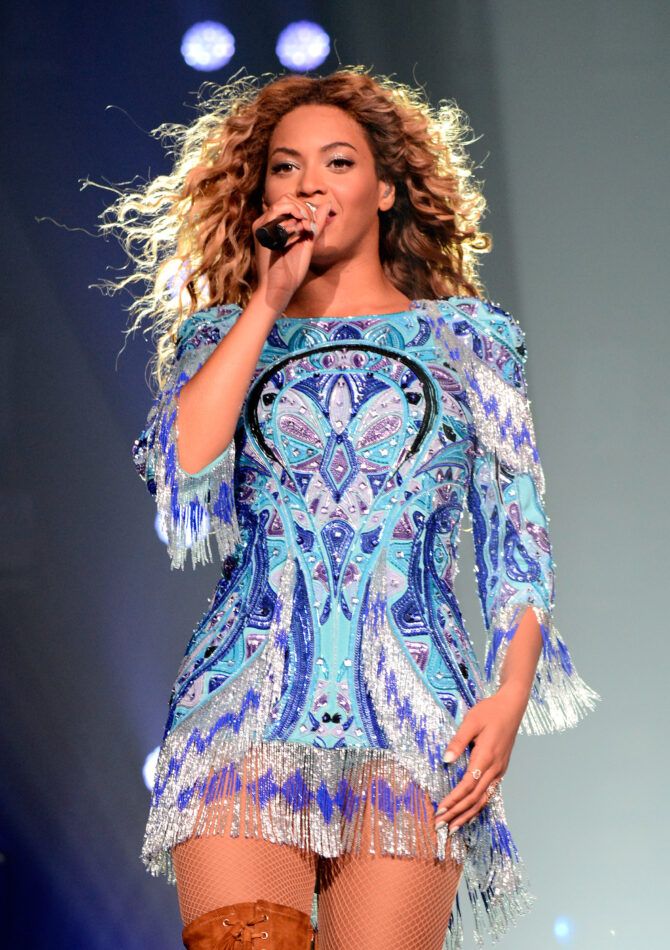 "This past July, Beyoncé posted an IG carousel of her dinner-date night with Jay-Z — at Lucali, their fave Italian spot in Brooklyn — which included a photo of a very slender arm reaching for an expensive bottle of wine. On that wrist was a Patek Philippe Aquanaut, and we all thought: 'How cool! Beyoncé wears an Aquanaut!' But upon further examination, this wrist belonged to Jay-Z, and it only seemed dainty in comparison with his 42mm Chrono. So … let's put Bey in a ladies' Aquanaut to match her man! This may or may not aptly fit her style, but it's fun to imagine them twinning. Plus, it's the color blue to honor her daughter Blue Ivy. Am I reaching?"
---
Timothée Chalamet and a Cartier Santos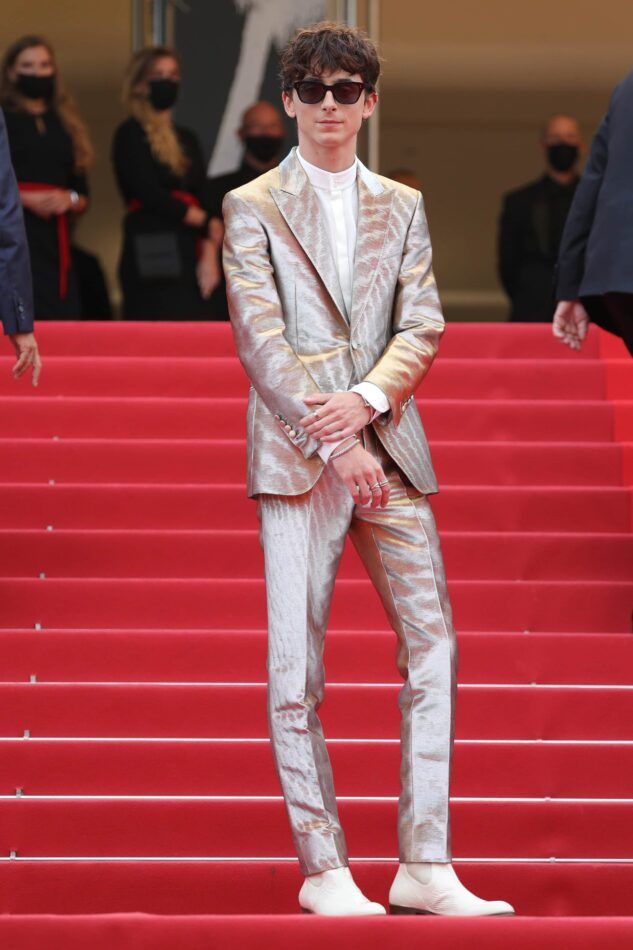 "Cartier just announced Timothée Chalamet as a 'new friend of the house,' and in the press photos, he's wearing a couple of rings and a brooch. But for the watch, I was thinking Timmy would look gorg in a vintage two-tone Santos, which feels versatile enough that he could wear it down with a hoodie in the East Village or up with a tailored suit on the Cannes red carpet."
---
Sunisa Lee and a Rolex President
"When American gymnast Sunisa 'Suni' Lee won the all-around gold medal at the Tokyo Olympics this summer, the whole country was cheering her on — ​in fact, the governor of Minnesota, her home state, declared Friday, July 30, 2021, to be Sunisa Lee Day! She's only 18, but I think she deserves a Rolex President to commemorate her Olympian success because … gold. You can see my very rough photoshop job of this here."
---
Jean Smart and an Omega Constellation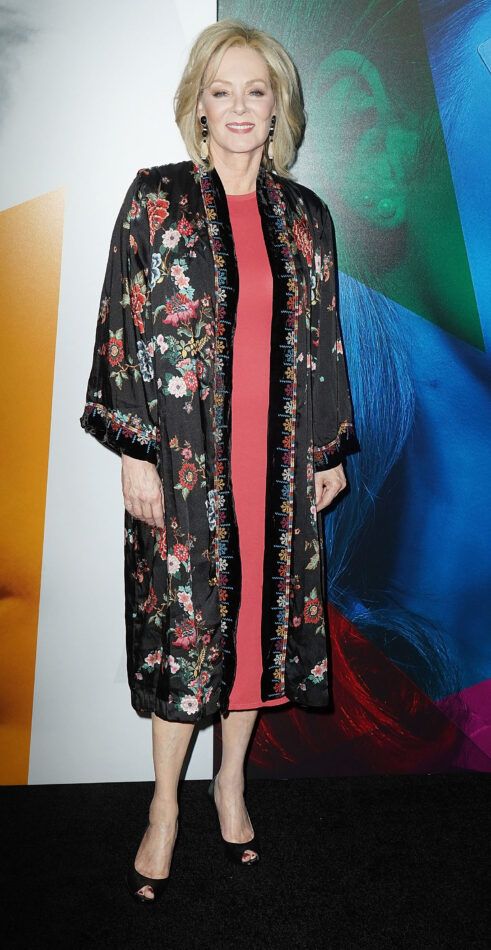 "It feels like 2021 has been the Year of Jean Smart, with her knockout performances on everyone's favorite bingeable TV shows. For this, I'm imagining Smart in her flashy, bold role as legendary comedian Deborah Vance in Hacks, and I want to see her in a gold Omega Constellation. The watch above pays homage to the Constellation's Manhattan silhouette, which was designed by Carol Didisheim in the '80s. There's a through line here, and it's women making big moves in 'men's' industries. Plus, Deborah Vance would totally love the mother-of-pearl dial, the diamonds and the little gold stars, because she's a star!"
---
Diana Ross and a Chopard Tigereye
"Whenever I see a piece like this, Diana Ross's 'It's My House' plays in my head. Her golden, disco-goddess energy is so eternal, and I'd love to see her channel it in this '70s Chopard with the warm tigereye dial. 'Cause it was built for looooove."