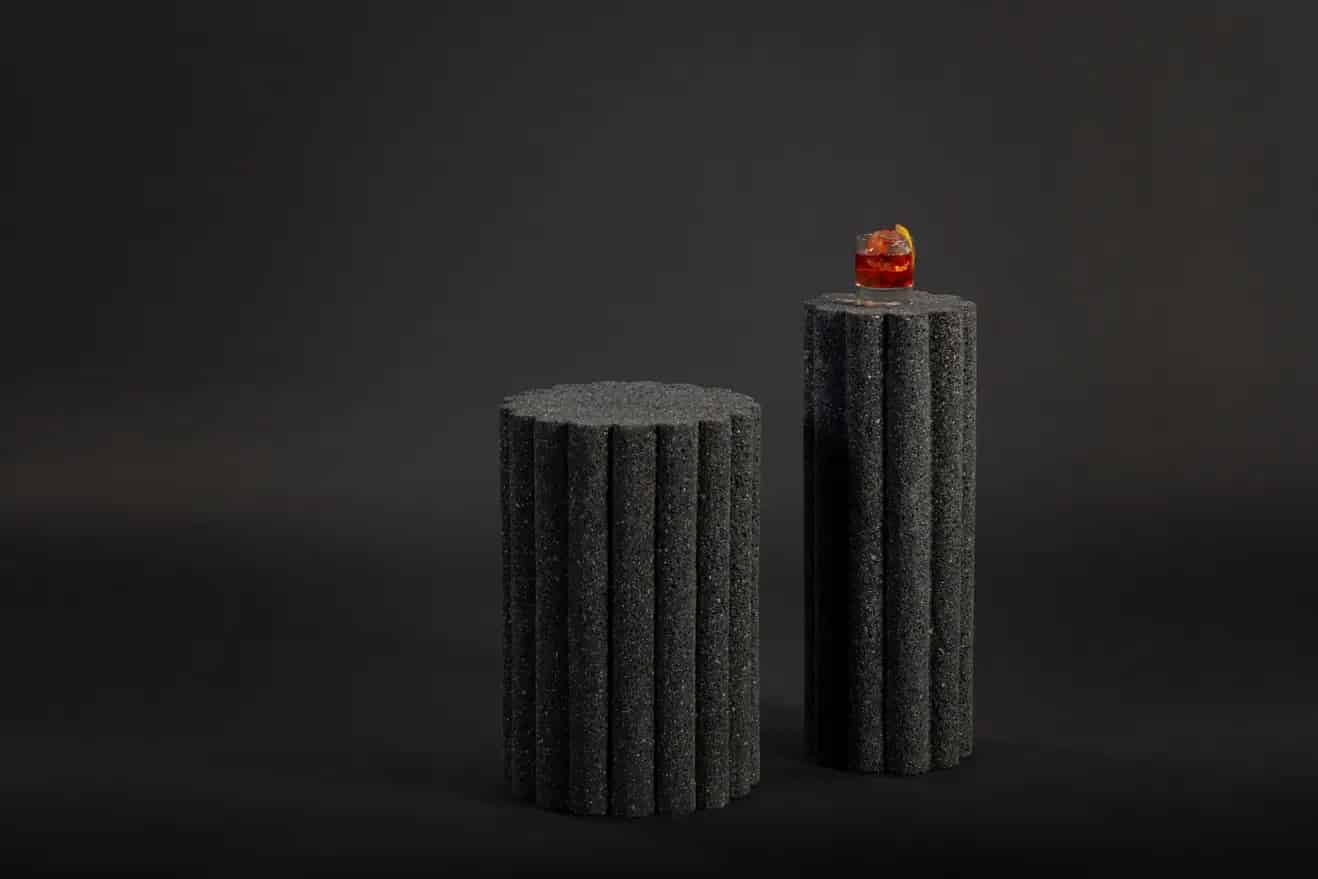 In a fine Mexican restaurant, chances are guacamole will be mashed to order and served in a molcajete, a mortar made of dark, porous stone quarried from one of Mexico's many volcanoes.
"Volcanic stone is lava that has cooled over time. Indigenous people have used it for centuries to create tools and household items," says Caterina Moretti, director and head designer of Peca, a contemporary design studio in Guadalajara, the capital of Jalisco state.
Peca's catalogue amply demonstrates its ingenuity with wood, glass and ceramics. Now, Moretti has pressed locally sourced volcanic rock into service, fashioning a line of expressive columnar furnishings called Loto Roca, or "lotus rock," after the blossom that inspired the fluted monoliths' stylized floral shape.
"We love working with this material because of the energy it exudes," Moretti says. "It's primal yet workable enough for carving elegant, sleek objects while maintaining precise angles and geometric lines."
The versatile Loto Roca pieces, which can function as stools or side tables, are handcrafted in a Guadalajara workshop by artisans who are masters of the hammer and chisel. The design plays on ideas of fleeting beauty and permanence — an attempt, says Moretti, "to capture the ephemerality of the lotus and 'store' it in the rock."
Use the pieces indoors or out — on a patio, perhaps, where they provide the sensory satisfactions of the stone they're made from, turning warm in the sun, smelling fresh and sweet after a rain. They cut striking figures either way.