Finding just the right gold chain necklace is surprisingly complicated. Googling that phrase generates results ranging from bold hip-hop pieces to demure oval links. Narrow down your search to gold chain necklace on 1stdibs, and you still get more than 2,000 jewels. While choice isn't a bad thing, sifting through the vast array entails perhaps more of a time investment than you intended to make.
The best way to discover your perfect fit is to zero in on a particular name and type of link. Designers have tweaked a few styles repeatedly over the years, changing their scale and proportion. Here, we present some of the most coveted chains, along with the reasons they're adored. Read all about them, and you'll be ready to go for the gold.
---
Oval Chain Link
If you want an easy-breezy chain, an oval link might just be the right choice. Designers personalize its classic industrial-coil look by using golds of different colors or adding embellishments.
---
Paper Clip
Necklaces of elongated oval links are known as paper clip chains. The links do indeed resemble their namesakes, but the style has roots that stretch much farther back than those little metal binders. Like many other chains, it evolved from 19th-century watch fobs. Today, paper clip chains are among the most popular contemporary designs.
---
Mariner Link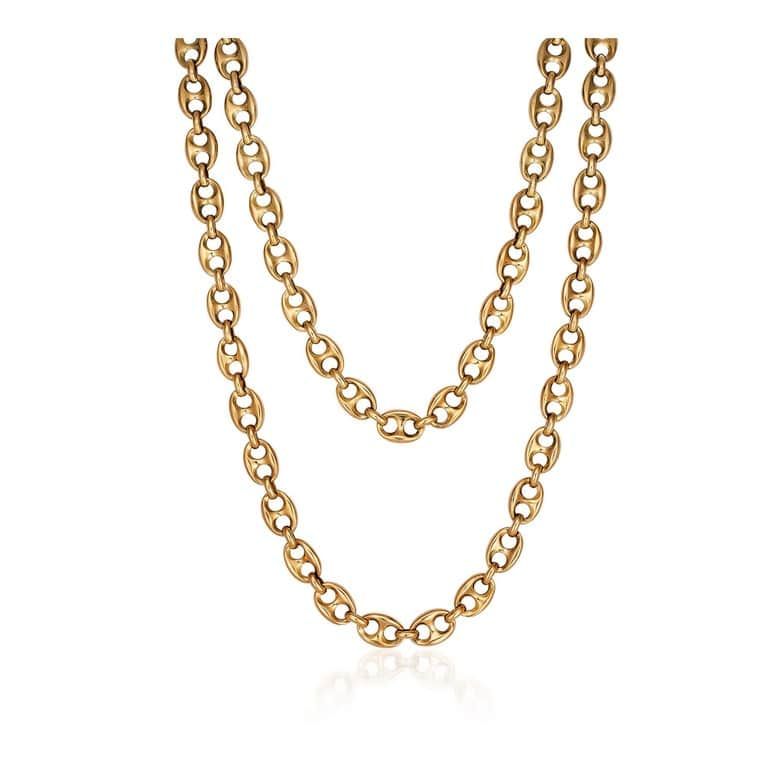 Also known as an anchor chain, this style was inspired by the steel chains, composed of oval links with cross bars through their middle, attached to anchors on ships. It reached its peak of popularity in the 1980s as part of the wave of unisex jewels, since the chunky chains were seen as suitable for men as well as women.
Gucci was particularly connected with the mariner link style during its glory days, but it did not invent the chains, and lots of other luxury houses made them at the time.
---
Curb Link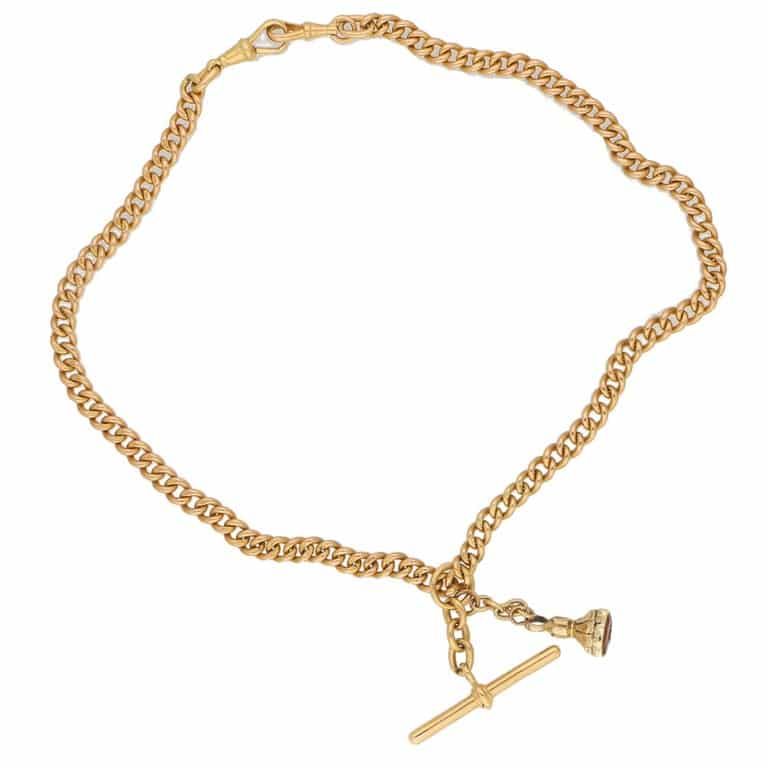 The links here are round or oval and twisted to lie flat. This style is more closely associated with wristwear than neckpieces because silver screen star Greta Garbo famously sported a pair of Verdura gold curb link bracelets in the 1940s. The necklaces are generally choker length. Some examples have graduated links that go from small in the back to larger in the front.
---
Snake Chain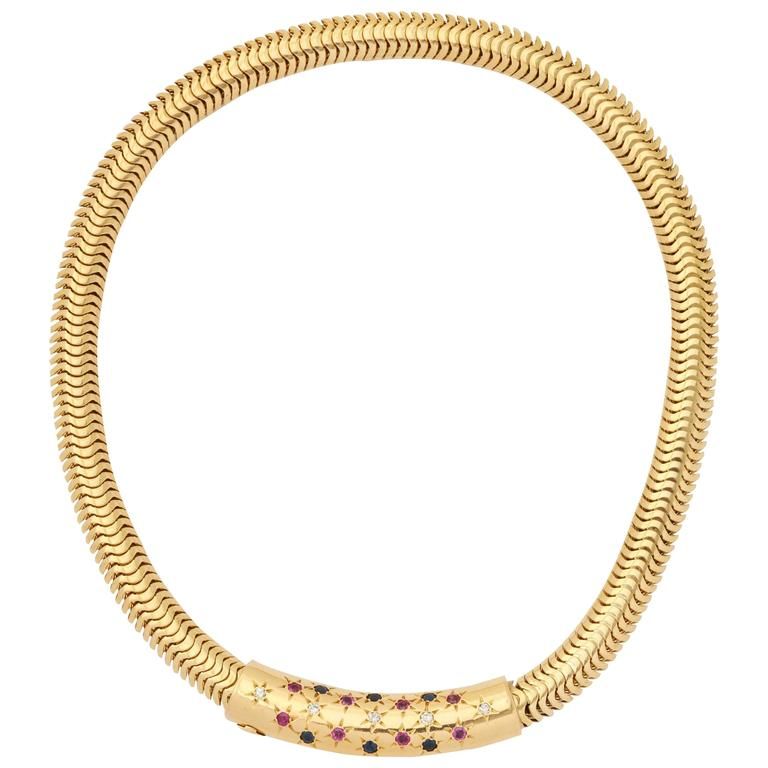 Slinky snake chains, composed of rings tightly fitted together, are soft to the touch and super-flexible. Available in a range of widths, from slender to thick, the style first came into vogue in the romantic jewelry of the Victorian era. It returned to fashion, sporting a more industrial appearance, in the 1940s, when the necklaces were sometimes called stovepipe chains.
---
Ball Chain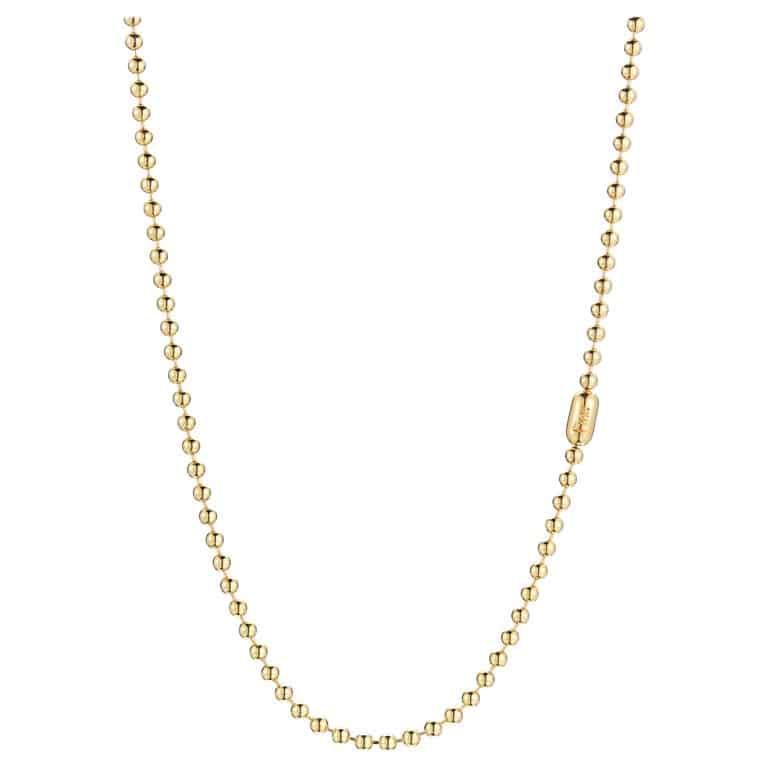 Like the paper clip variety, the ball chain link traces its ancestry to Victorian watch fobs. Contemporary versions, however, are more reminiscent of the chains that hold items like military dog tags. Some designers playfully riff on the humble style, transforming it into fun and fancy jewelry.