When someone says "black diamond," do you think of jewelry and not snow-covered slopes? Do you prefer a hot toddy to a frostbitten nose? If so, it sounds like après-ski is the winter sport for you. And we have just the accessory: a vintage Chanel fur muff.
"The Chanel reindeer muff is definitely a whimsical and unique item," says Mila Evertz, the vintage-fashion expert behind Miami-based House of Carver, which specializes in rare Chanel handbags.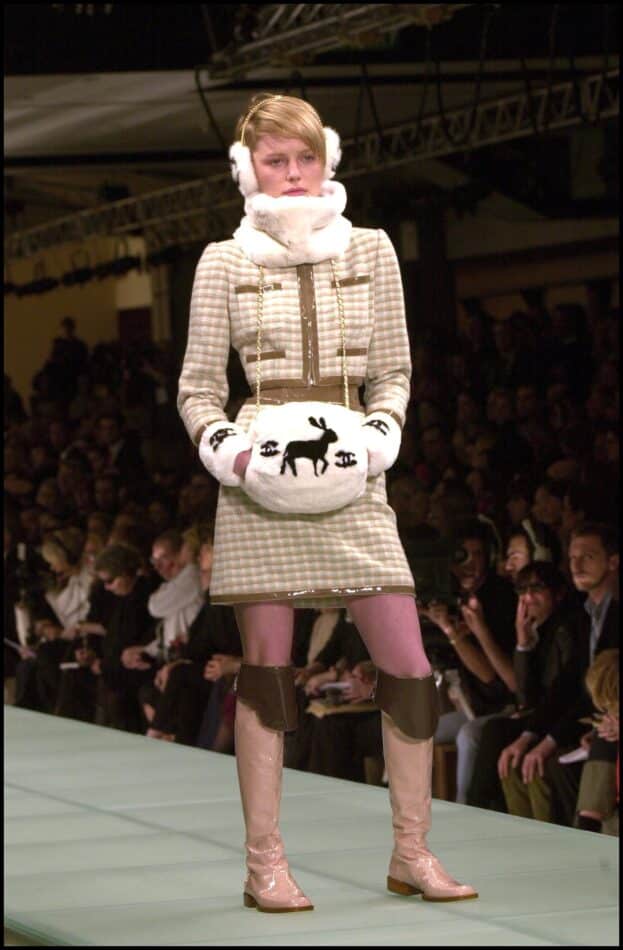 "The Chanel Fall/Winter 2001–2002 collection's theme was reindeers, and I think it's no coincidence Karl Lagerfeld chose this specific animal as inspiration for this collection," Evertz says, explaining that reindeers are culturally significant to groups throughout the world, representing everything from good luck to endurance to sensitivity. "From my own experience," she adds, "it's always breathtaking to see reindeer in the wild.
"I can see a Chanel collector who lives part of the year in a cold climate owning a piece like this and wearing it for special occasions," Evertz says of the muff, which is composed of a rabbit fur exterior with down filling and a detachable gold chain. "While there is a classic Chanel fur muff available from this collection with the logo only, it takes a unique collector to gravitate toward this piece."
When the right collector comes along, Evertz will have a difficult time bidding adieu to one of her beloved Chanel items. "The hardest part is to say goodbye to such unique historical pieces."