Perhaps no designer better embodies fashion cool than Rei Kawakubo, of Comme des Garçons. And when she makes industry veterans lose their cool, well, that's a fashion moment. Her spring 2018 show was one such moment. "POW," wrote longtime critic Suzy Menkes, describing the collection's impact on the runway. "Wow," wrote the Washington Post's Robin Givhan, proclaiming that expression of child-like awe the "proper and reasonable response."
And if one item from the collection exemplifies the "wow" factor, it's this spectacular two-piece runway design.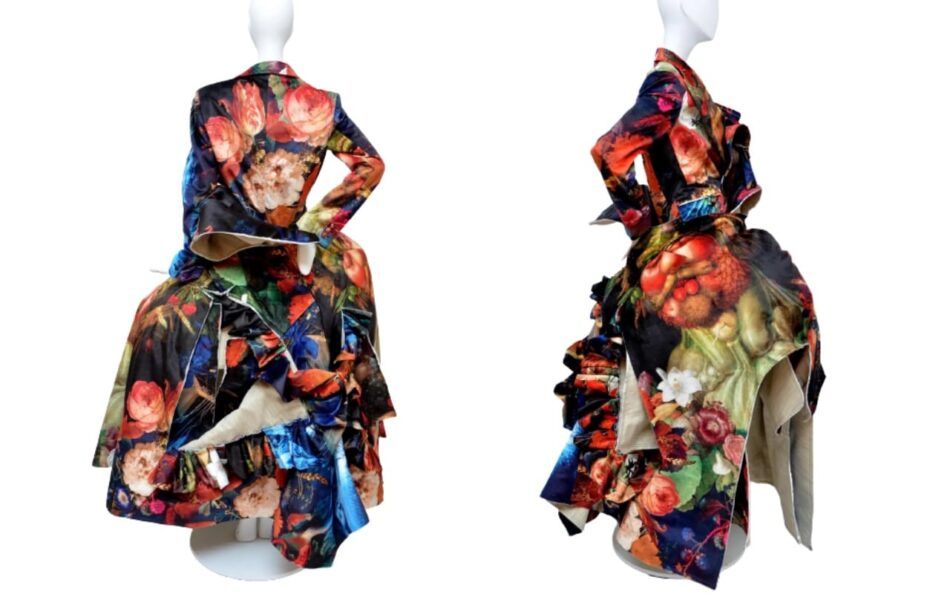 "It's a sculptural piece that speaks volumes when you see it," says Niris Katusa, proprietor of New York–based boutique Haute Koture, who purchased the ensemble directly from Comme des Garçons' headquarters in Paris. The 15 designs showcased on the runway incorporated artwork from various international artists — from the manga art of Macoto Takahashi to the pixelated vision of Berlin's eboy.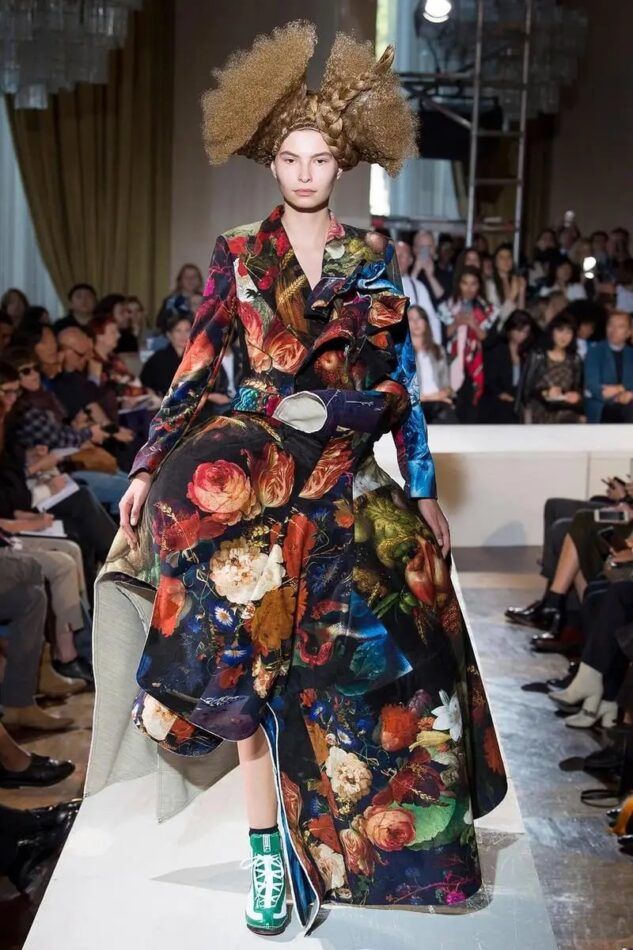 This particular extraordinary outfit features the paintings of the 16th-century Italian artist Giuseppe Arcimboldo, best known for making fruits and vegetables into portraits. Its exuberant palette represents a pivot for Kawakubo, who was a progenitor and champion of fashion black. For Katsua, "the choice of vibrant color and pattern makes this design especially dramatic."
The dealer considers the piece a work of art, its extraordinary tailoring and exaggerated proportions reflective of Kawakubo's "technical skills and emotional power." Givhan would likely agree. Having regained her writerly voice, she described the garments in the collection as "canvases stretched wide and full, filled with humor and humanity." Wow indeed.