Even die-hard fans of the 1970 film Love Story, which debuted that December and starred Ryan O'Neal and a legendarily stylish Ali McGraw, may not know that the movie is based on Erich Segal's novel of the same name, published 10 months earlier, on February 14.
That made it fair game for a series of book-themed watches produced by Corum in the 1980s and '90s. The Swiss manufacturer, established in the town of La Chaux-de-Fonds in 1955, is best known for its Admiral timepieces, favored by yachting enthusiasts, and its Coin watches, worn by captains of industry and presidents ranging from Lyndon B. Johnson to George H. W. Bush. But its book watches are a surprisingly sentimental nod to lovers of literature.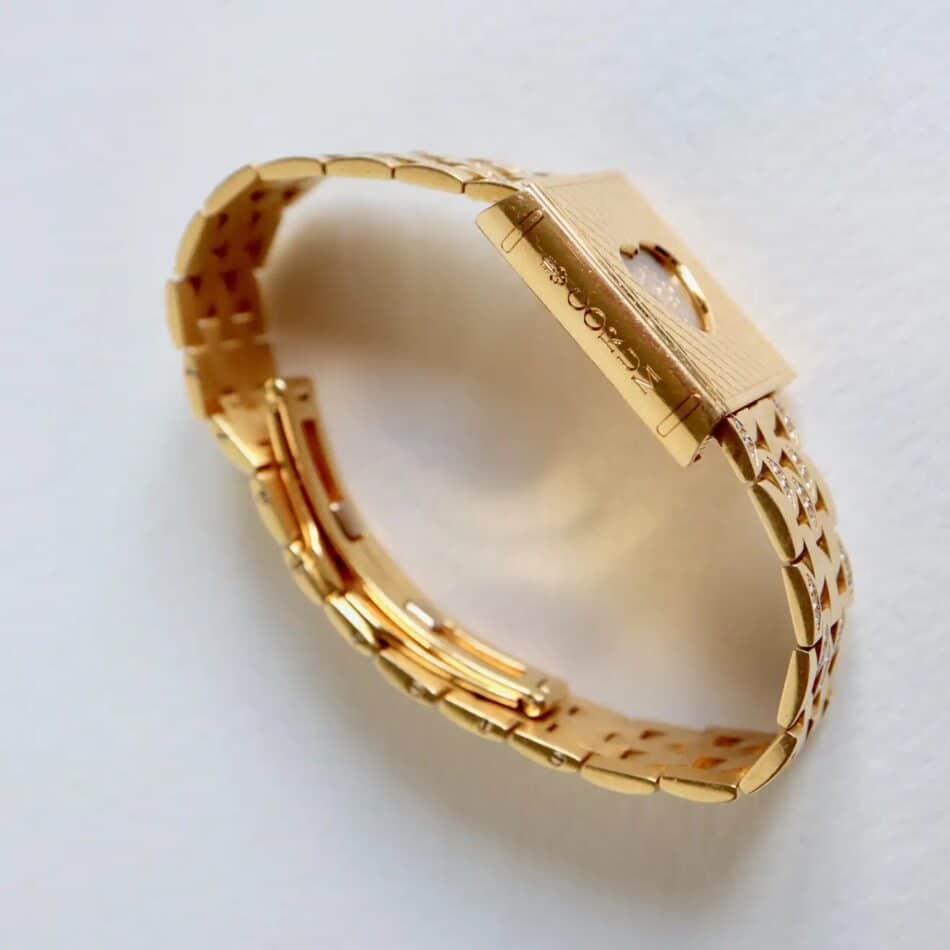 Each case is shaped like a tiny tome, with "Corum" etched on the spine and ridges along the other three edges representing the pages. A hinged cover protects the face, and a cutout allows the wearer to read the time when it's closed.
The Love Story model offered by Paris-based dealers Anieska and Xavier Goyet on 1stDibs is crafted in 18-karat gold and may be just the ticket for someone searching for a meaningful Valentine's Day gift. Like a linzer tart, it has a heart-shaped hole that showcases its dazzling filling. Cracking the book open reveals the full mother-of-pearl dial set with pavé diamonds, as well as the title engraved on the inside flap.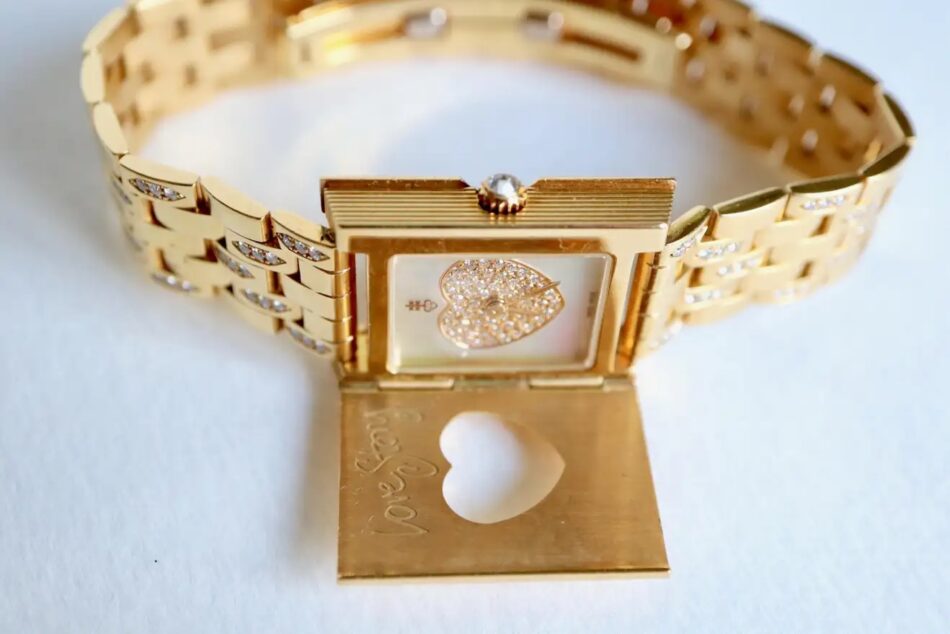 Other works in the Corum series include Shakespeare's Sonnets and Oscar Wilde's Picture of Dorian Gray. Love Story may seem out of place among such canonical classics, but the book was a pop-culture phenomenon, appearing on the New York Times bestseller list for 41 straight weeks (peaking at no. 1) and is still widely acknowledged as one of the greatest fictional romances of all time.
A charming tribute to Segal's tale, the piece has broad appeal for watch collectors, bibliophiles and movie buffs alike, as well as anyone with a penchant for heart-shaped jewelry. "It is unique, precious and very romantic," says Anieska Goyet. "It's the perfect present for a loved one." Besides, having a thoughtful gift like this in your pocket means never having to say you're sorry you forgot it was Valentine's Day.