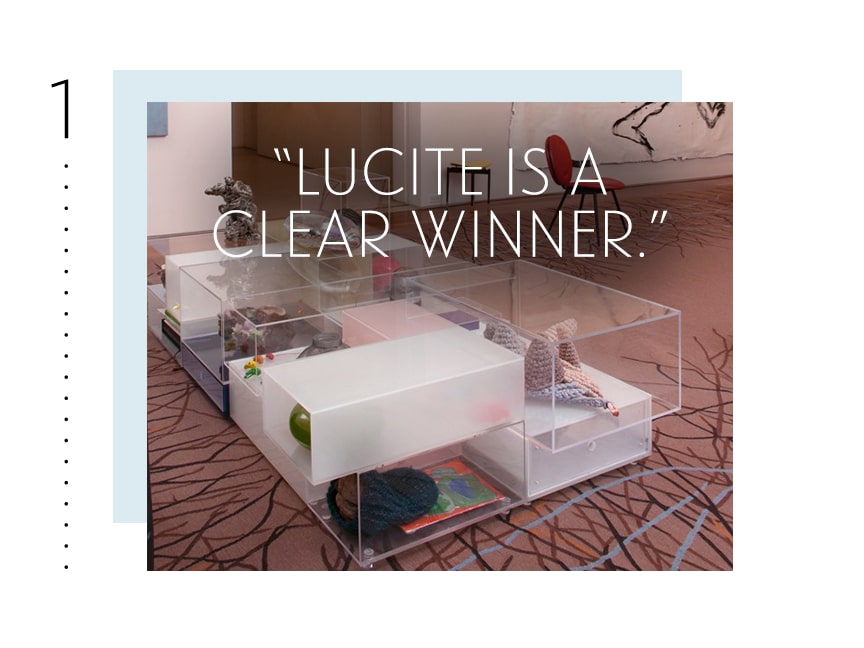 Pardon us for fawning, but what's not to love about Cynthia Rowley? The woman has impeccable style, immense knowledge of art, and the superhuman wherewithal to take on four — four! — simultaneous construction projects. She's also the kind of girl who will wrangle her famous friends to bear-hug unsuspecting pedestrians, or stuff a piano with ice to chill champagne for her guests. It's precisely this kind of look-good-have-fun sensibility that resonates with fans of Cynthia's clothing, shoes, jewelry, and accessories. And even after having the pleasure of shopping 1stdibs with the lovely designer, we still craved more of Cynthia's POV. Fortunately, she was kind enough to indulge us and share how to get into a more Rowley-esque state of mind. Thus we present Cynthia Rowley's 10 Commandments of Good Design, a cheat sheet on how to make decor FUN. Just don't blame us if you develop a crush.
Lucite pieces — like this modular table from the home of veteran shopper Jeanne Greenberg Rohatyn — are transparently cool.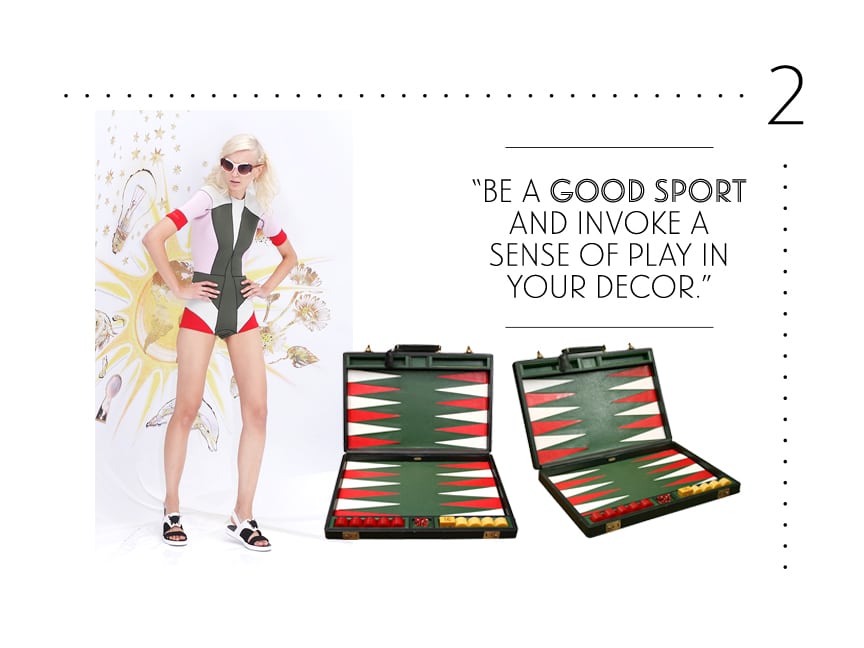 Whatever your pursuit — surfboard or board game — we've got you covered with wardrobe and gear. Cynthia's multicolored wetsuit and our '70s Gucci backgammon set make being a good sport an easy task.
Rules — and upholstery — were meant to be broken. In the backyard of Cynthia's NYC townhouse, traditional ideas of interior and exterior spaces are upended.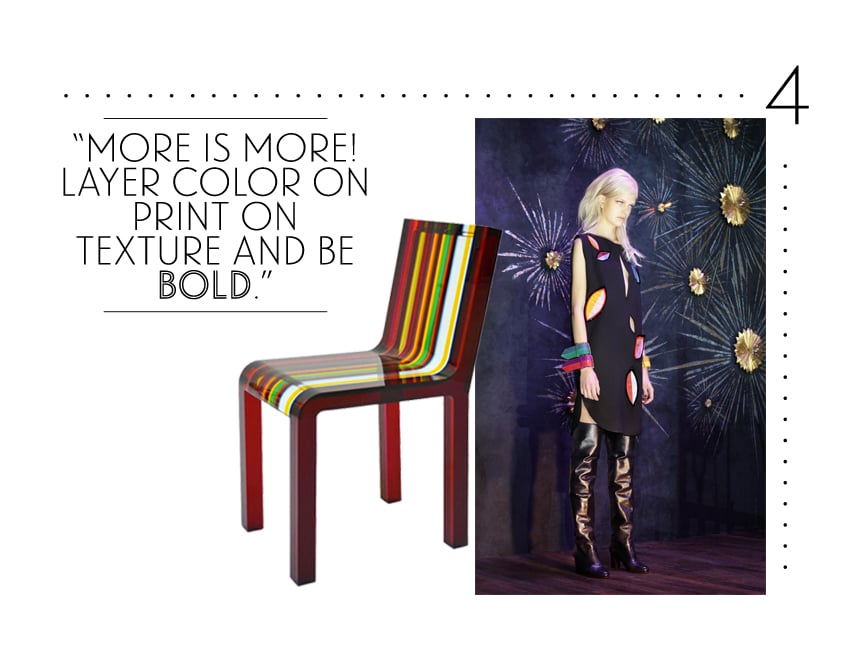 Maximum strength. Bold, graphic prints furs plus super-bright rainbow colors plus metallic shine plus licorice-red acrylic are proof that more is more! Cynthia Rowley Tunic.
It's never a good look to be overly precious. A sense of playfulness — who doesn't smile when they see this William Eadon print from Exhibition A? — is appealing in any surrounding.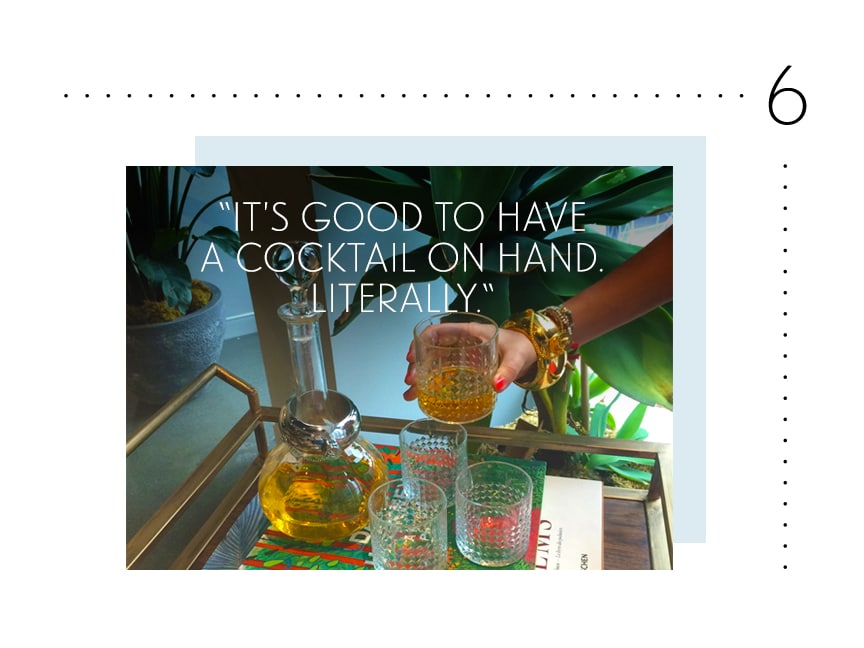 When you're forced to leave your shaker at home, bangles from Cynthia's womenswear line chicly double as flasks. Please wear responsibly.
Small details can have magnified impacts. Eyes are immediately drawn to the colorful cabochons on this top and skirt set, perfectly matched by the gemstone details on these Tiffany & Co pill boxes.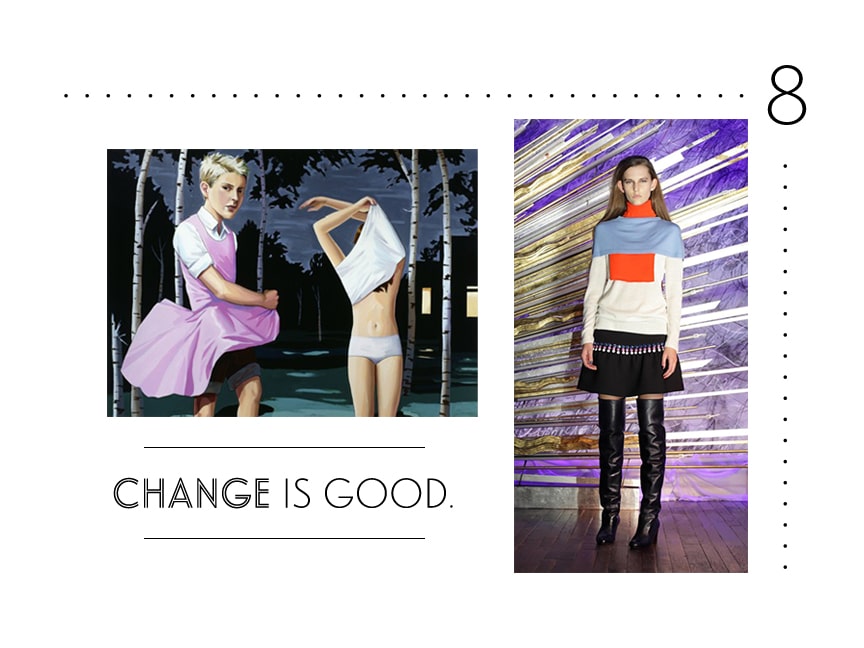 Keep it fresh. A little rearranging — in your outfit or your decor — helps prevent things from getting stale. We like the versatility of Cynthia's "Puzzle Piece" sweater set — and the echoed sentiments in Christopher Winter's "Changes."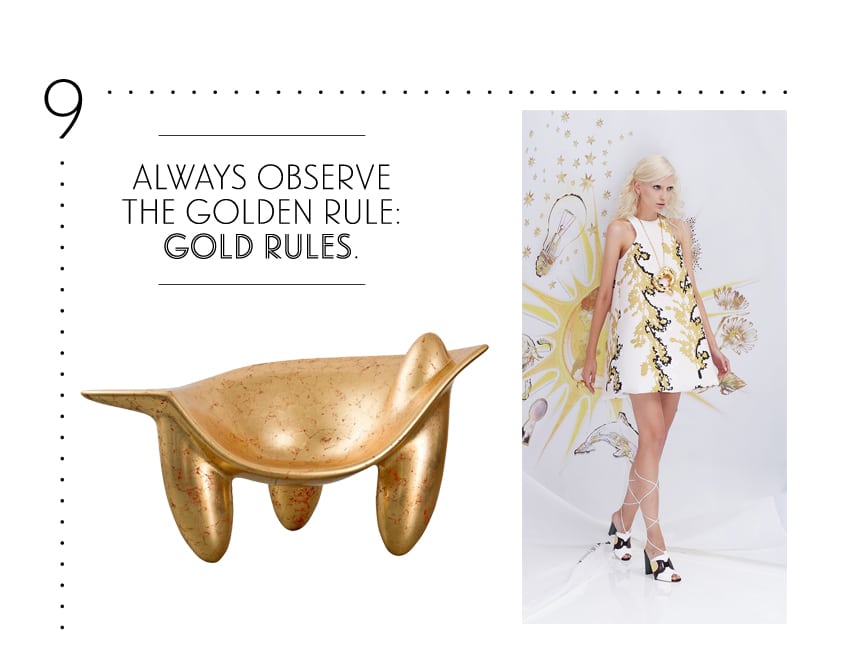 Don't deny your inner magpie. Be a heavy metal-ist in Cynthia's gold-printed swing dress, and then pose alluringly atop this Wendell Castle "Nirvana" chair.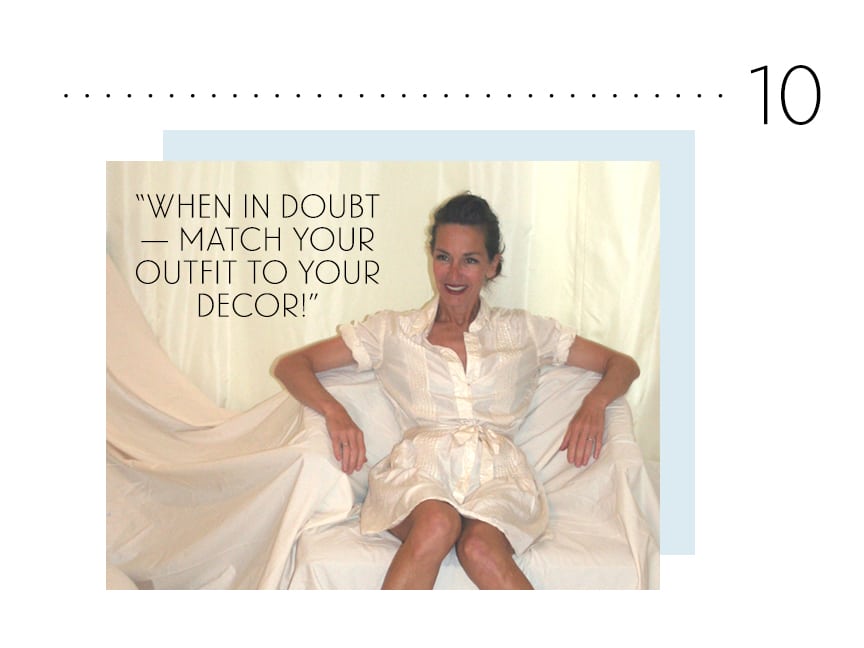 Personal style is a marathon, not a sprint. If you're having an off-day, go ahead and plagiarize your living room.