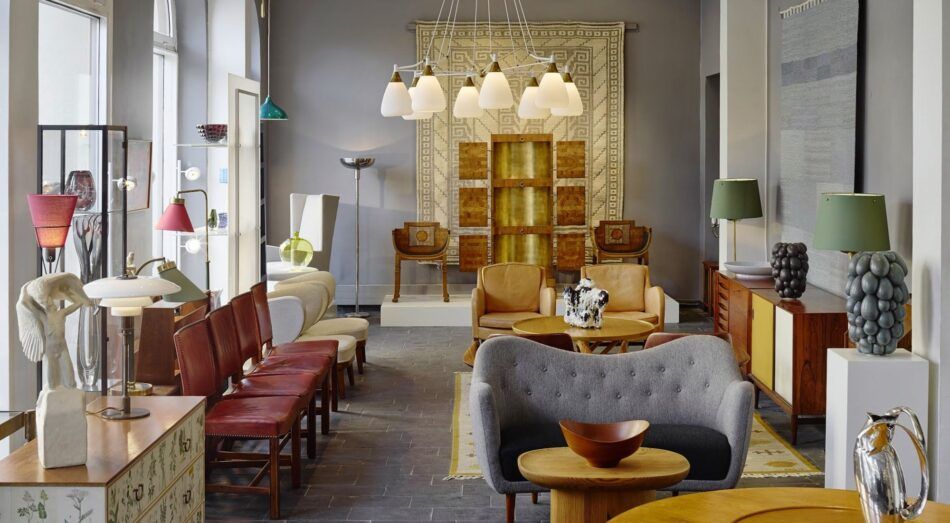 Andrew Duncanson is now one of the world's foremost dealers of collectible mid-century Scandinavian and Nordic design. When he started out in his native Scotland, however, he dealt in contemporary design, and collecting mid-century modernism was just a personal hobby. Then, in 1996, he moved to Stockholm, Sweden, and saw there was a large market for the kind of vintage Swedish, Danish and Finnish furniture and decorative objects he'd been buying. "I decided to combine my hobby with my career," he says.
In 1998, he launched the Nordic design shop Modernity in the heart of Stockholm's design district. "Within two weeks, the gallery, which I opened with my own collection, was half empty," Duncanson recalls. "I had to get right out and buy new pieces, and it's been the same ever since."
The gallery expanded in 2019 to London, where today it operates a location in the redeveloped Pimlico Road Design District. Duncanson lectures regularly on 20th-century design, and Modernity has emerged as a go-to source for interior designers, collectors and museums around the world, its objects represented in the holdings of such prestigious institutions as MoMA and Cooper Hewitt, in New York, and LACMA in Los Angeles.
With the ever-growing appetite for Danish, Scandinavian and Finnish modern design in mind, we asked Duncanson to weigh in on the enduring appeal of this style, from pieces by heavyweights Arne Jacobsen and Alvar Aalto to works by lesser-known ceramic and glass artists.
How would you sum up the allure of Scandinavian modernism and Nordic design?
The pared-down aesthetic combined with exquisite cabinetmaking techniques.
What initially led these designers to pare things down?
Functionality and simplicity came as a reaction to superfluous decoration.
The Finnish architect and designer Alvar Aalto is one of the most recognizable names in mid-century modernism. What should we know about him?
Alvar Aalto is often referred to as the "master of the curve." Those curves were made possible by steam-bending plywood, evidenced in his famous chairs for the Paimio Sanatorium in southwest Finland [now a UNESCO World Heritage Site], which he designed. The chairs were made entirely from plywood without any padding and yet still give a high level of comfort because of the flexibility of the material. Aalto was also one of those architects who designed everything himself for his projects, right down to door handles, ashtrays and even glassware. His pieces have become icons of modern Nordic design.
Which other designers would you single out?
I personally admire the more sculptural styles of Danish designers such as Finn Juhl and Peder Moos. The level of handicraft required to produce the pieces was extremely high, especially in the case of Moos.
Danish, Swedish and Finnish designers were also making textiles, ceramics, glass, lighting and other wares. Could you tell us about a few of your favorite decorative objects?
I have a weakness for ceramics — especially Swedish mid-century ceramics by artists like Berndt Friberg, Wilhelm Kåge and Carl-Harry Stålhane. In terms of glass, one of my favorite pieces is the Apple by Ingeborg Lundin. It's a 1960s masterpiece that earned her the nickname "the Balenciaga of glass." We also represent a few contemporary ceramic artists, such as Sandra Davolio.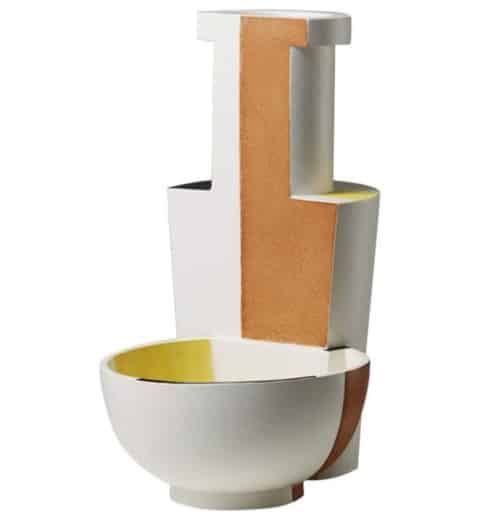 Scandinavian modernism has been so influential over the past few decades and spawned so many contemporary copycats. What separates true vintage pieces from the many Scandi imitations?
Original [mid-century] manufacturers developed their designs working directly with the designers, so the quality is much higher. If you take your inspiration from an existing original design, the essence of the design becomes diluted.