Designer leather handbags are coveted both as chic accessories and savvy investments. And those by French fashion house Yves Saint Laurent have particular cachet — but only, of course, if they're the real thing. To help spot the difference between authentic YSL leather goods and the many imitators out there, we consulted the experts at Xupes, the luxury resale firm.
Founded in 2009 and now headquartered in a 17th-century converted barn in the English countryside, just over an hour north of London in Hertfordshire, Xupes is known for its curated collection of pre-owned vintage and contemporary handbags, watches, jewelry and other high-end accessories, as well as art and design objects.
We spoke with its director of operations, Reece Morgan, a former fashion stylist and photographer, who founded the handbag division in 2015, about vintage Yves Saint Laurent bags and how to authenticate and care for them.
What are the first signs that a Saint Laurent handbag may not be authentic?
Saint Laurent is known for seamless craftsmanship, so the stitching should be consistent. Messy stitches or loose or unfinished threads are red flags. Counterfeits do not usually match the precision of the originals.
Do Saint Laurent bags have serial numbers?
Yes, an authentic YSL bag will always have a serial number. These are usually stamped on a tag or patch that is sewn to the interior lining. The tags are rectangular, crafted in leather and match the primary color of the bag. Contemporary Saint Laurent serial numbers begin with 3 letters followed by 10 numbers. The letters and numbers are separated by a dot. On vintage items, serial numbers are 12 digits. Saint Laurent serial numbers should never be more than one row. If they are, they are counterfeit!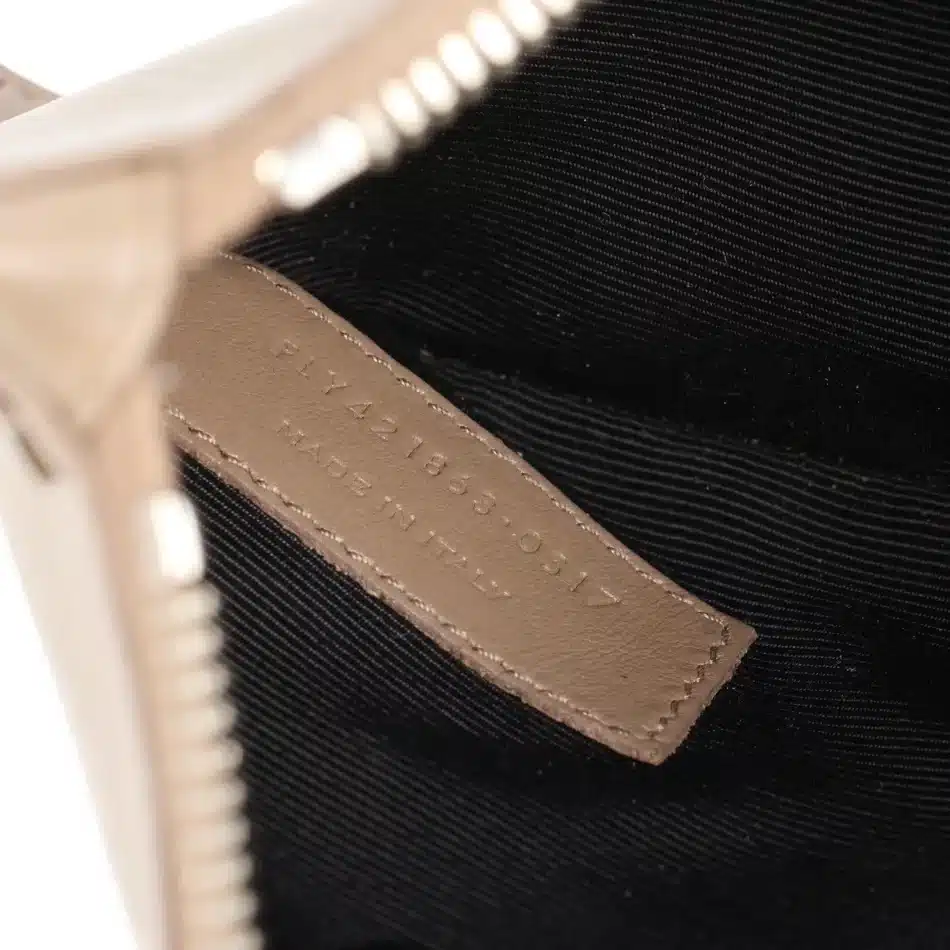 What details do you look for in Yves Saint Laurent hardware?
Saint Laurent hardware is crafted using precious metals that are not plated, so it should not chip, discolor, oxidize or appear dull.
Does the logo offer any clues?
Yes, the left arm extends under the S and the right arm overlays it. The left arm will be thicker than the right one, and the vertical line of the L is wider at the top.
How do you take care of a YSL bag, or any beautifully made designer handbag for that matter?
I swear by five steps: stuffing, storage, covering, respect and cleaning. When it is not in use, keep your handbag stuffed. You can purchase custom handbag shapers online in many places now, or alternatively, you can use colorless acid-free tissue paper. Store the bag in its original box, covered in its original dust bag. Keeping around one centimeter between the box and the handbag will protect it from becoming misshapen.
Don't put your handbag on the floor. It will collect bacteria and you will increase the risk of corner wear. Your bag deserves a seat, too!
Finally, to avoid drying the leather, only clean handbags when it is absolutely necessary. Use alcohol and fragrance-free antibacterial wipes made for leather.