An architect, furniture and industrial designer and editor, Giò Ponti was arguably the most influential figure in 20th-century Italian Modernism. Ponti designed thousands of furnishings and products, and his buildings were erected in 14 countries. Through Domus, the magazine he founded in 1928, Ponti brought attention to virtually every significant movement and creator in the spheres of modern art and design.
A prolific designer, Ponti's style can't be pegged to a specific genre. In the 1920s, he created ceramic forms that were modern, but decorated with motifs from Roman antiquity. After WWII, however, Ponti found a receptive audience for novel, idiosyncratic work and Ponti's typical furniture forms from the period, such as the wedge-shaped "Distex" chair, are simple, gently angular, and colorful. In the 1960s and '70s, Ponti's style evolved again as he explored biomorphic and experimental shapes.
His signature furniture piece is the sleek "Superleggera" chair, produced by Cassina starting in 1957. (The name translates as "superlightweight" — advertisements featured a model lifting it with one finger.) Ponti had a playful side, best shown in a collaboration he began in the late 1940s with the graphic artist Piero Fornasetti.
The appeal of Ponti's elegant, functional work has endured among collectors of the present-day. Scroll down to see how today's interior designers are using Ponti's work in contemporary capacities.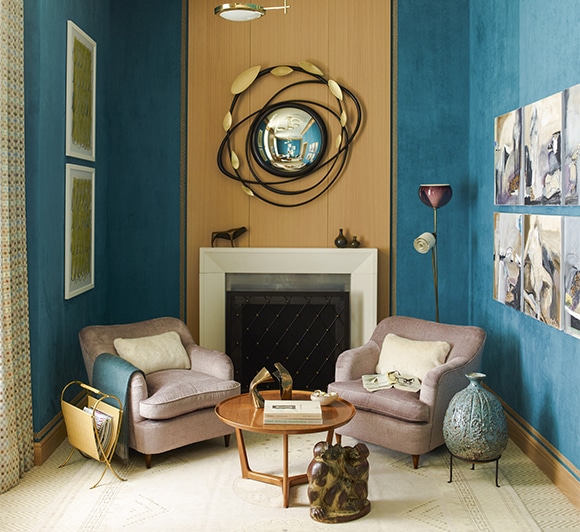 For his 2014 contribution to the Kips Bay Decorator Show House, interior designer Gideon Mendelson used a backdrop of deep teal to set off a pair of blush Ponti club chairs from 1938.
Photo by Eric Piasecki.
---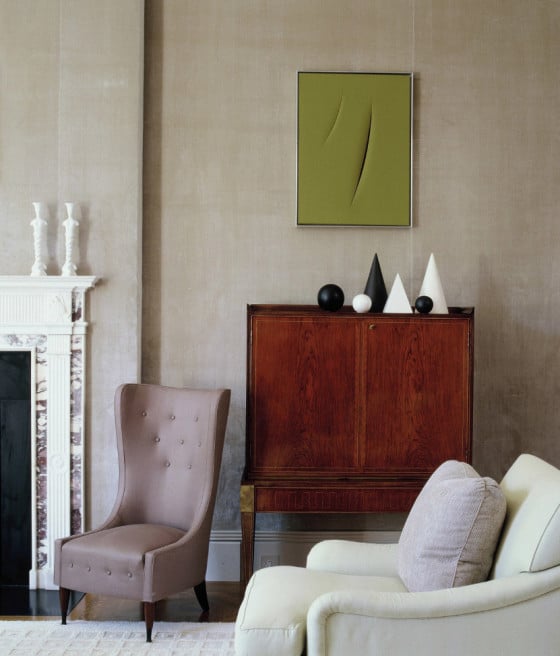 In a London townhouse, interior designer Veere Grenney paired a grouping of black-and-white sculptural objects by Ponti with a Lucio Fontana painting.
Photo by Simon Upton.
---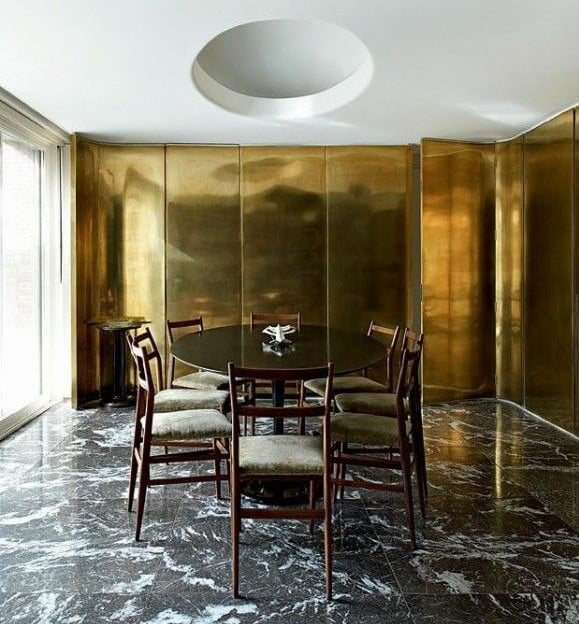 In this Buenos Aires dining room, a set of Ponti's Superleggera chairs for Cassina (1957) encircle an Eero Saarinen dining table.
---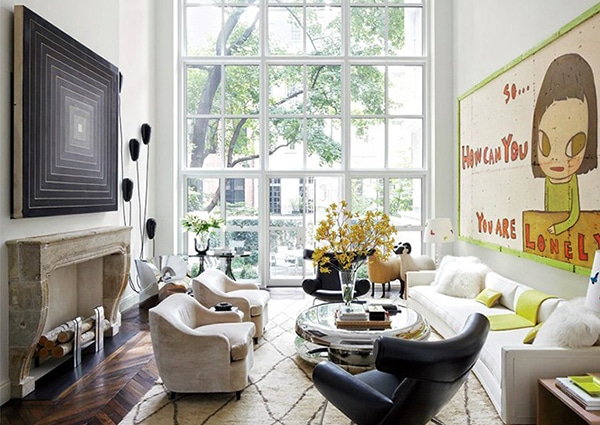 A Manhattan townhouse designed by Delphine Krakoff of Pamplemousse Design features sand-colored Ponti club chairs.
Photo by Cari Voung courtesy of Pamplemousse Design.
---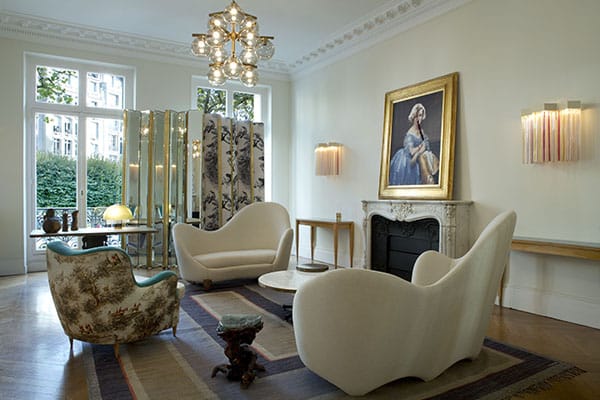 For a Paris apartment, the design firm DIMORESTUDIO upholstered a Ponti armchair in a whimsical, graphic print.
Photo by Michel Bousquet.