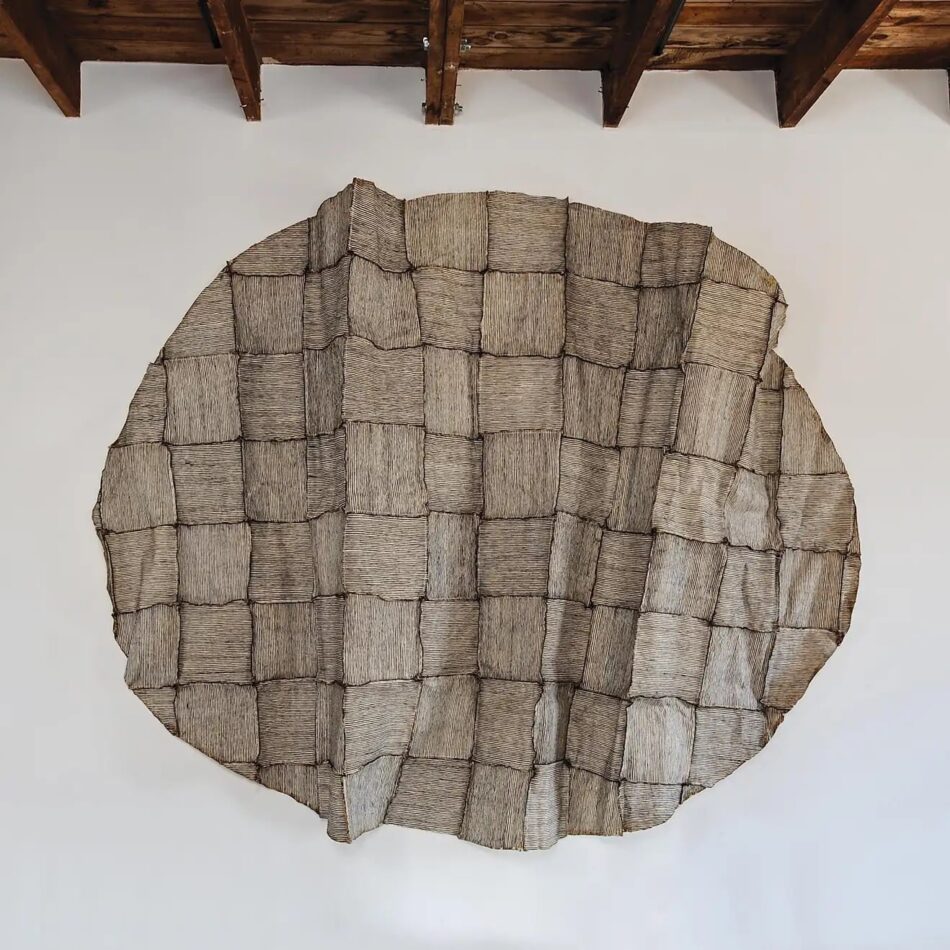 This large elliptical wall hanging, titled Vanishing and Emerging Wall (2009), is one of Hideho Tanaka's most ambitious pieces to date. Intricately crafted from ink-lined squares of paper, it is a kind of ode to the natural weight, thickness and movement of the cotton, flax and paper fibers from which the panels are made, emphasizing the material's natural flow so that the piece seems to have a life of its own. The result is a subtle trick of the eye: The textile is at once rippled and featherlight yet geometrically robust with parallel and perpendicular lines that appear to be woven together like a dense and tidy network of veins in a leaf.
A practitioner of fiber art since the early 1970s, Tanaka sees materiality as totemic, guided by a life force known as tariki, meaning "other power" in Japanese. Now 81, the Chiba-born artist studied industrial art and design at the Musashino Art University, in Tokyo. This background explains his neat and formal approach to assembly, using both industrial and natural materials, such as soft cloth, paper fibers, wood and stainless-steel thread. More conceptual is his take on time, which he sees as an agent of change, guiding his aesthetic choices and serving as the root energy of his preferred materials.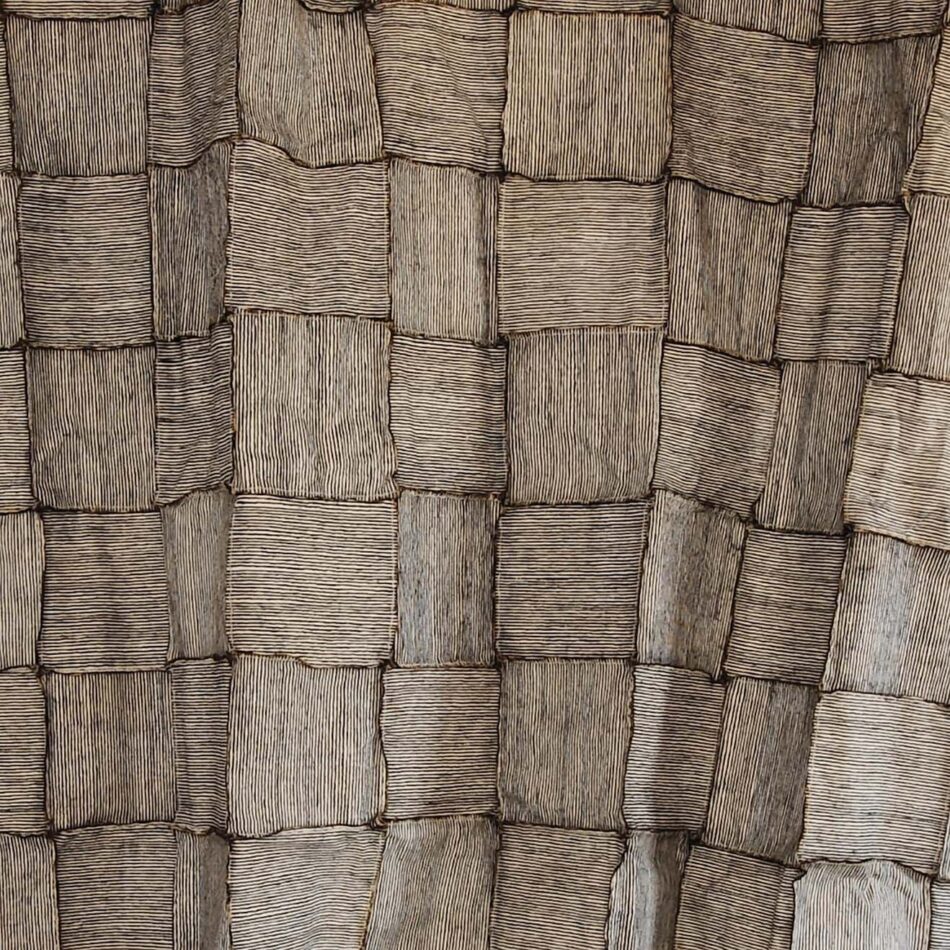 According to Rhonda Brown and Tom Grotta, founders of browngrotta arts in Wilton, Connecticut, Tanaka's three-dimensional pieces are deceptively tranquil, emanating from an artistic approach that constantly evokes change. "Vanishing and Emerging Wall is a particularly striking work," say the pioneering gallerists, who started dealing in fiber art more than 30 years ago, long before it was recognized as a genre outside the craft category. "The layered and pieced paper gives it remarkable substance, yet it hangs with the sense of fabric. Its carefully worked horizontal and vertical ink lines create a code that demands to be read."
Brown and Grotta's latest show, "Japandí" (on view September 25 through October 3), explores approaches common to both the Japanese and Scandinavian cultures through their contemporary art. It features 150 works by 39 contemporary fiber and ceramic artists hailing from Denmark, Norway, Sweden, Finland and Japan — among them Tanaka, with his tariki–imbued paper textiles.