Creating a beautifully appointed coffee table is trickier than it looks. That's why we brought in an expert — interior designer Tamara Eaton, who also gave us a bookcase-styling tutorial — to school us in the art of artful arrangement.
She joined us in the 1stdibs gallery at the New York Design Center and took an already stunning glass-and-steel Paola Piva table into next-level territory.
Does the style of the coffee table dictate what you put on it?
Somewhat. With a glass coffee table, you also have to think about the surface underneath, like the rug or floor. With wood and stone tables, you think about what's on top.
If it's a more modern apartment, we're certainly not going to add really ornate porcelain. It really depends on the space. Here, we pulled items that were generally of the same era. You just have to make sure that things don't feel too matchy-matchy.
What are the essential elements of styling?
Start with at least one coffee table book. They exude personality, so choose something that piques your interest — something people feel compelled to pick up. When you stack them, always go large to small — like a pyramid. The top book is the one on view, so pay attention to its cover.
If coffee table books are the base, add a few other big anchor pieces, like a vase or a tray. Just make sure not to cover entire surface of the table.
It's hard to keep fresh flowers, but even a cactus or a succulent — or something dried — feels really nice. It's fun to play with height.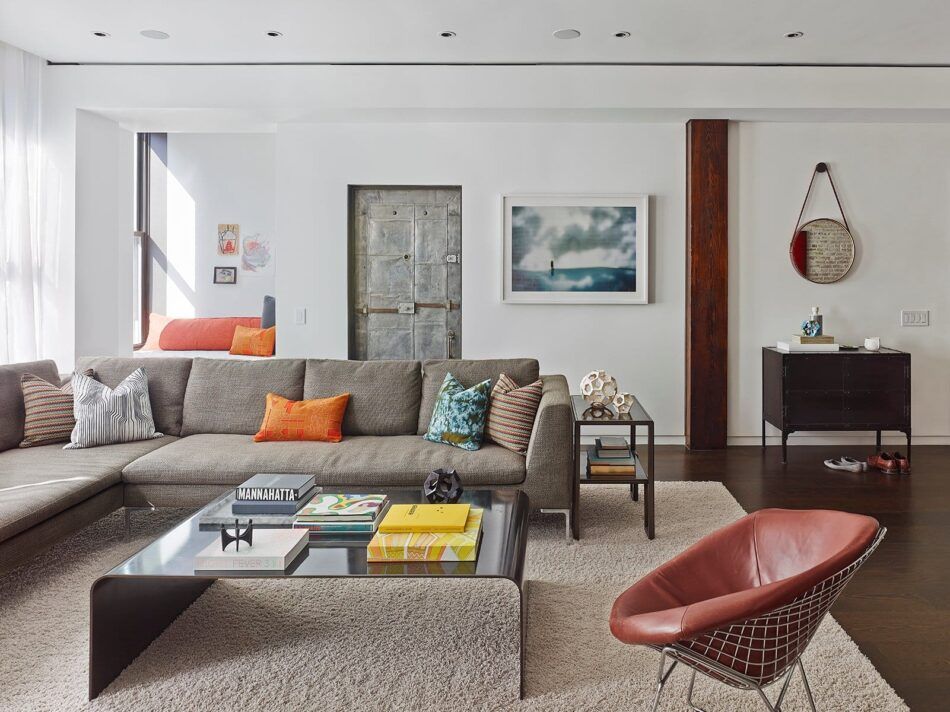 How do you personalize your tabletop design?
I collect things, so when I see something interesting, I tend to get it. To add some personality, choose books that speak to you. Find really special, creative pieces. Each item should have a little personality and uniqueness.
What's on your coffee table?
I have a Josef Frank coffee table from the '60s, and on it I have The Coveteur: Private Spaces, Personal Style and other cool, random books. I have a huge Ferrari ashtray — I don't smoke, but it's a cool statement piece.