When Ira Yeager first started painting, in the late 1950s, "he didn't really have the funds to frame his artwork," says dealer Erin Lane, who purchased much of the Northern California artist's estate following his death, in 2022 at age 83. As a substitute, Yeager would often complete his work with a stylized animal-print border that incorporated a dominant tone from the composition.
It's a technique that calls to mind the pointillist borders sometimes deployed by the French Postimpressionist George Seurat (think of the red, blue and orange surround of his masterpiece A Sunday Afternoon on the Island of La Grande Jatte), a comparison that Yeager, an inveterate Francophile, would likely have relished.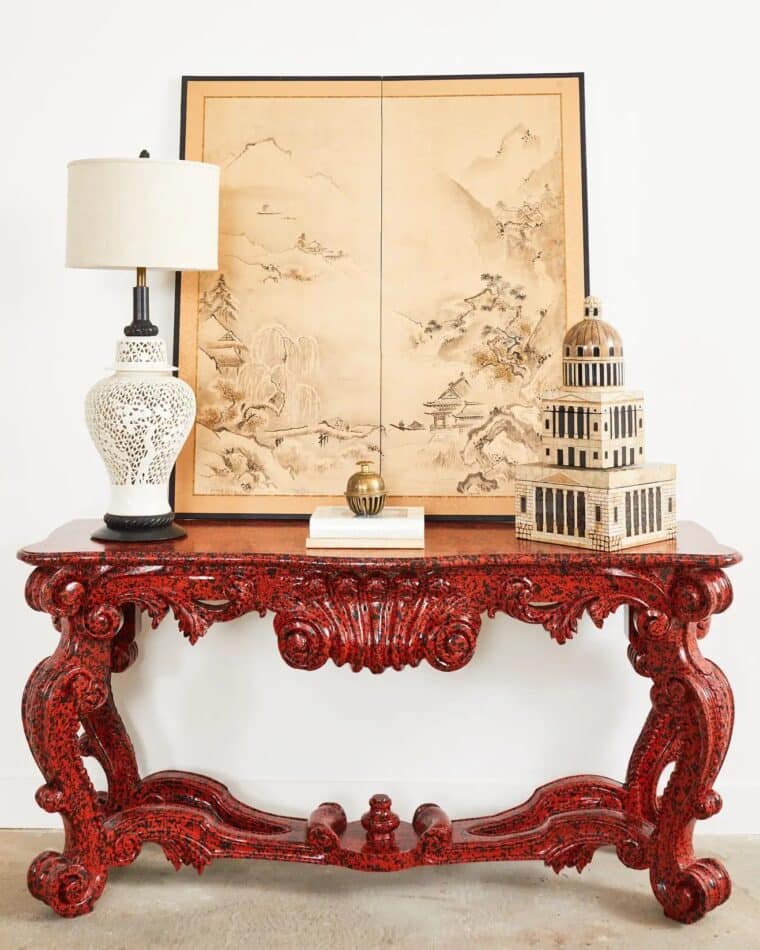 Born in 1938 near the Canadian border in the town of Bellingham, Washington, Yeager studied at the California College of the Arts and later at the San Francisco Art Institute, with teachers who included Richard Diebenkorn, Nathan Oliveira and Elmer Bischoff. He's known for his portraits of Native Americans and French and Greek provincial folk, as well as scenes from nature and of whimsical farm animals. Although the cost of picture frames soon ceased to be a problem, he continued to employ the sponge-like effect of his borders in a variety of ways and on a variety of objects.
Yeager was a voracious collector of Swedish Gustavian and French provincial furniture, and he customized many of his finds — including tables, chairs, chests of drawers, mirror frames and cabinets — with iterations of his favorite dappled pattern. Occasionally, he even added images of people, flora or fauna or a short line of text to the surface of a piece.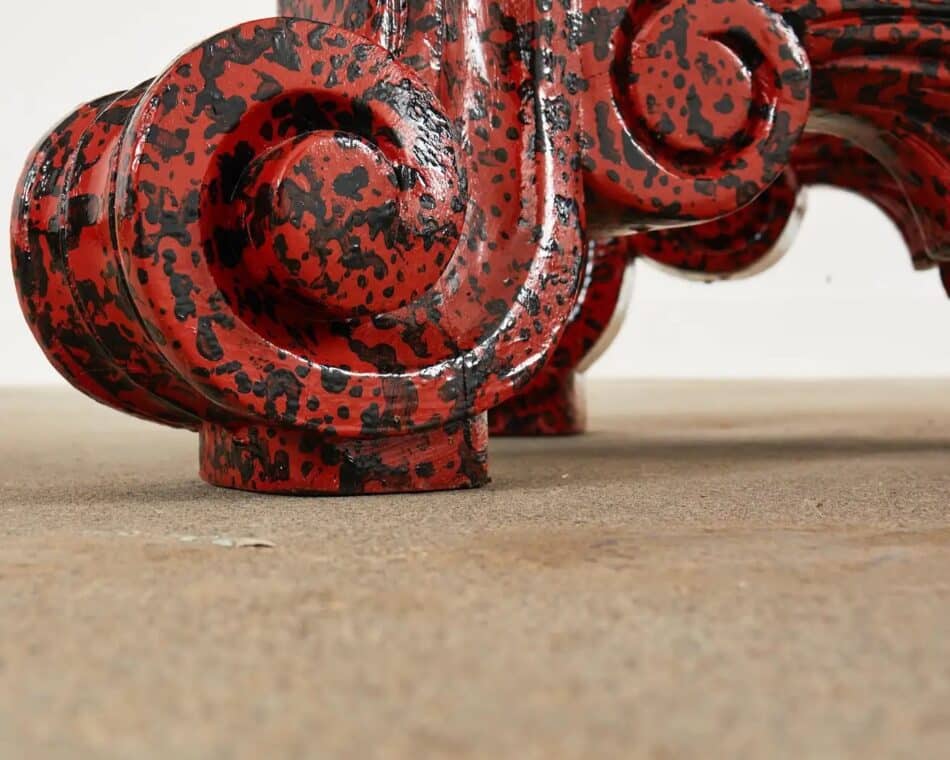 With its fluid serpentine top, weighty cabriole legs, sweeping X-form stretchers, robust rocaille scrolls and carved acanthus-leaf skirt, the mahogany table seen here is bursting with style. The vivid, high-gloss surface of flickering ebony against a red background (Yeager usually first set a very dark brown or black foundation and then lay the brighter tone on top) pushes the sensibility of the piece into the realm of contemporary art.
"Yeager liked to use the furniture as props for his other artwork, like a stage set," explains Lane, whose Erin Lane Estate is based in Napa Valley, near the artist's former Calistoga home. "He grouped objects together tonally to draw visual parallels between the paintings and the furniture. He took pride in those pieces — even though he didn't really promote them for sale."
In a sense, objects like this table became extensions of Yeager's canvases. And with them, it seems, he redefined the concept of artistic frameworks altogether.