Perhaps it's the mid-summer doldrums — beach weather doesn't count if you're stuck at work — or maybe it's our recent obsession with Italian design. Either way, we see no reason to
not
go to Italy this summer. Luckily, we have great friends over at
Indagare
, the luxury boutique travel firm, who are on-hand to help with trip planning. We asked them to enable our Italophilia by sharing with us their take on the country's best hotels for interior design lovers. Below, see Indagare's top seven recommendations for must-see hotels throughout Italy.
Borgo Egnazia | Puglia
7 Alluring Italian Hotels for Design Lovers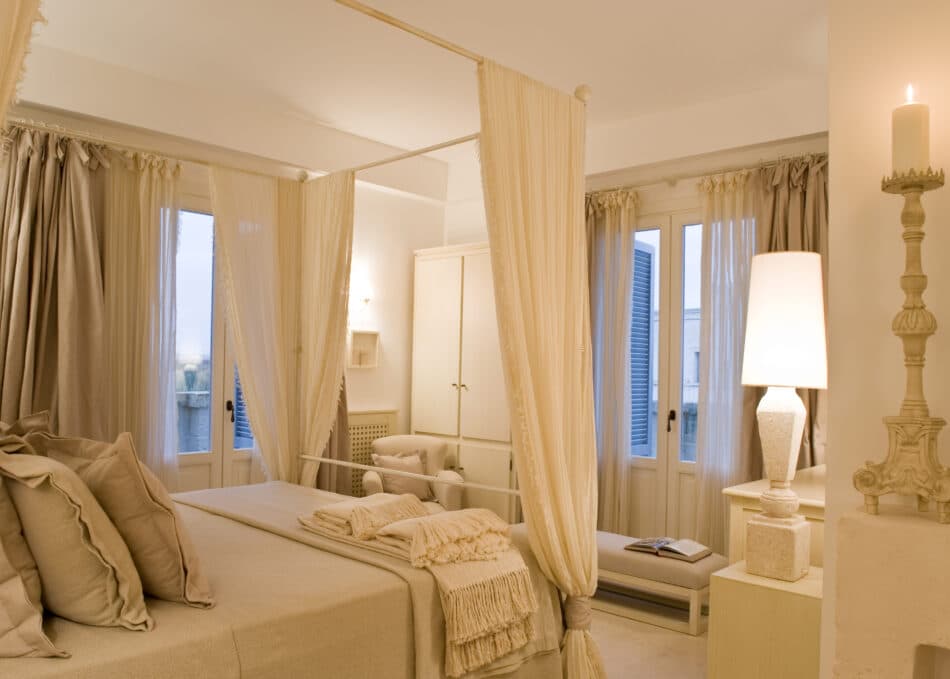 Architect and owner Aldo Melpignano designed this full-scale resort in the style of a traditional masseria, or large farm, and used locally-sourced tufa stone to build the property. The white, cream and taupe interiors — designed by Puglia native Pino Brescia — are furnished with rustic elements including glass lanterns and jars of grain. Moorish-influenced arches, courtyards and columns make for inviting alfresco experiences and activities.
---
Borgo Santo Pietro | Tuscany
7 Alluring Italian Hotels for Design Lovers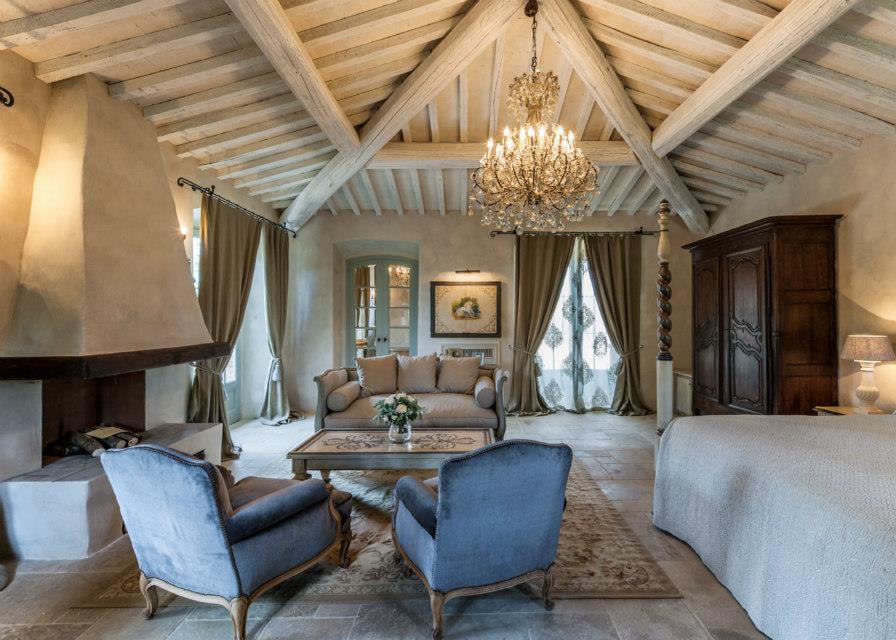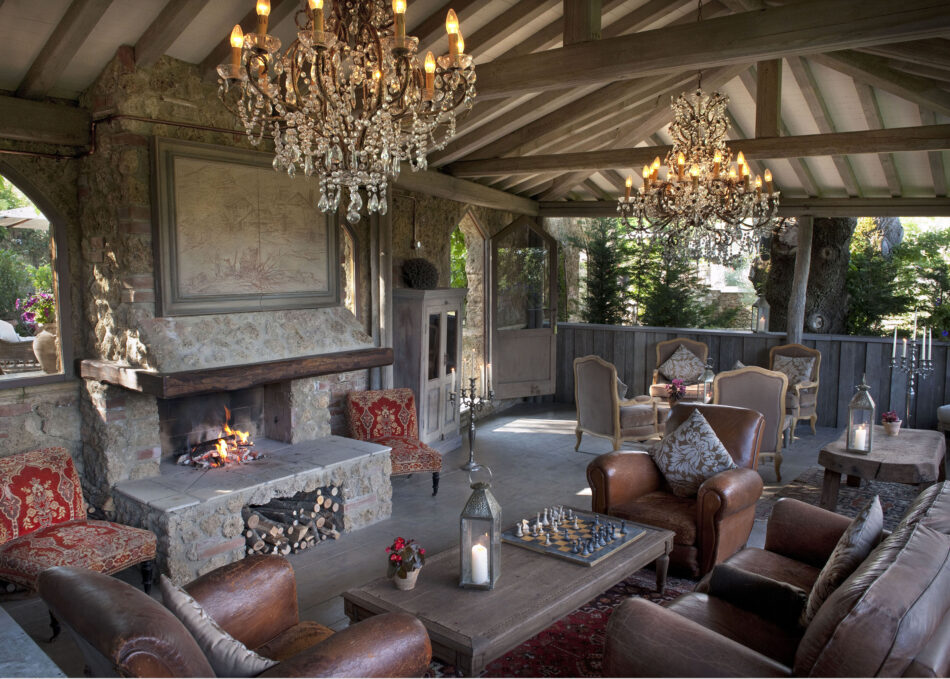 If vine-covered pergolas, meandering pathways and iron furniture with cream umbrellas are your vision of paradise, then Tuscany's spa-slash-retreat Borgo Santo Pietro is a must-visit. The hotels suites are outfitted with pleasingly Old World touches, including gilt-framed oil portraits, Victorian screens and antique black marble fireplaces.
---
Tiberio Palace | Capri
7 Alluring Italian Hotels for Design Lovers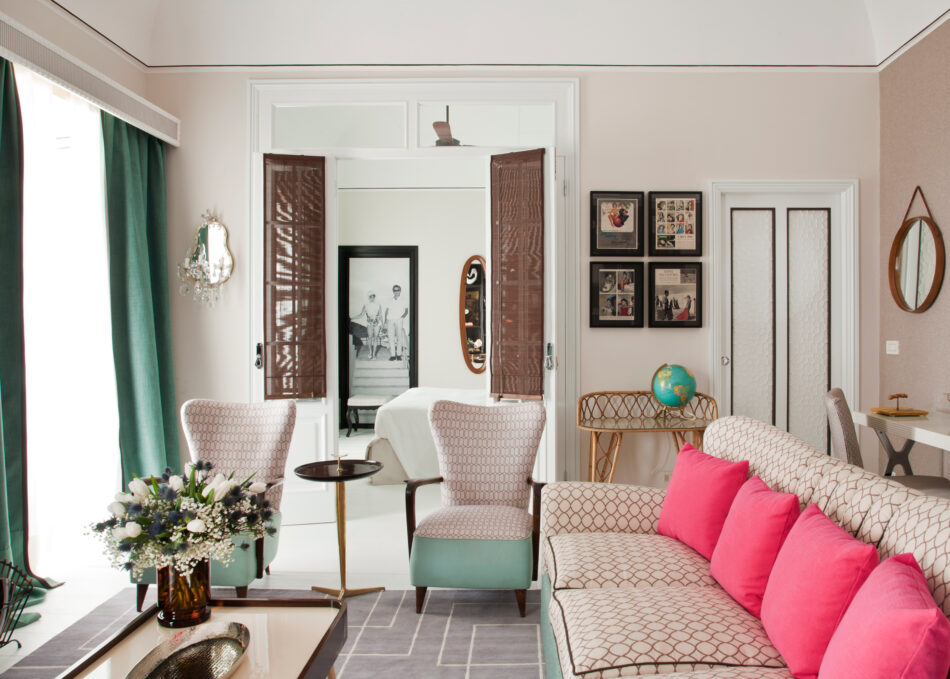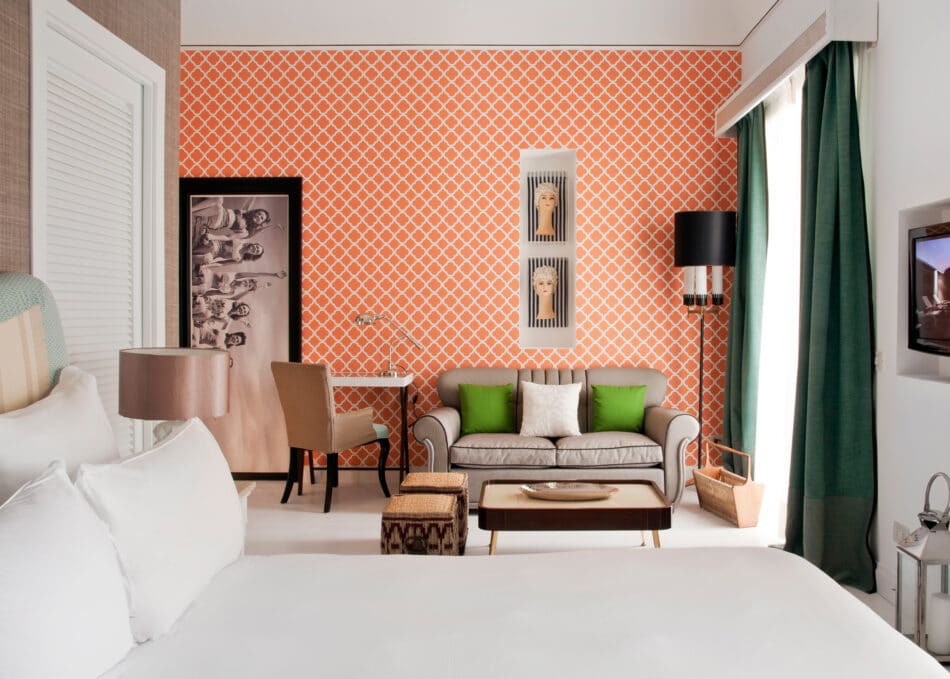 Newly renovated by Milanese designer Giampiero Panepinto, this whimsical boutique hotel in Capri boasts sweeping ocean views, a pop-art design and a low-key yet effortlessly cool feel. One-off curios from around the world are peppered among turquoise wallpaper, chairs upholstered in fuchsia polka dots, and spacious terraces with brightly patterned, tiled floors.
---
Aman Canal Grande | Venice
7 Alluring Italian Hotels for Design Lovers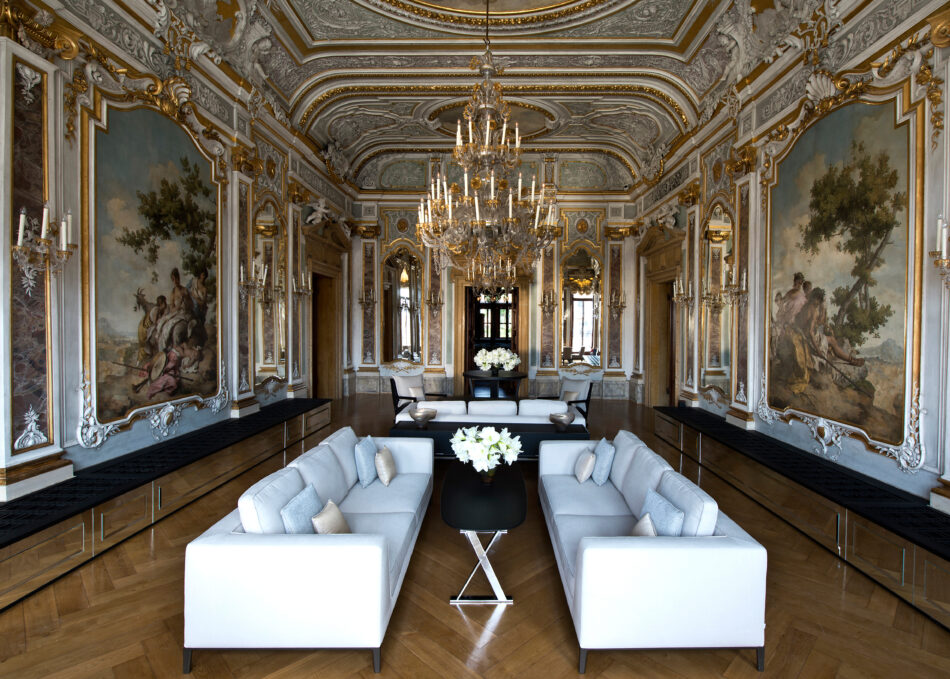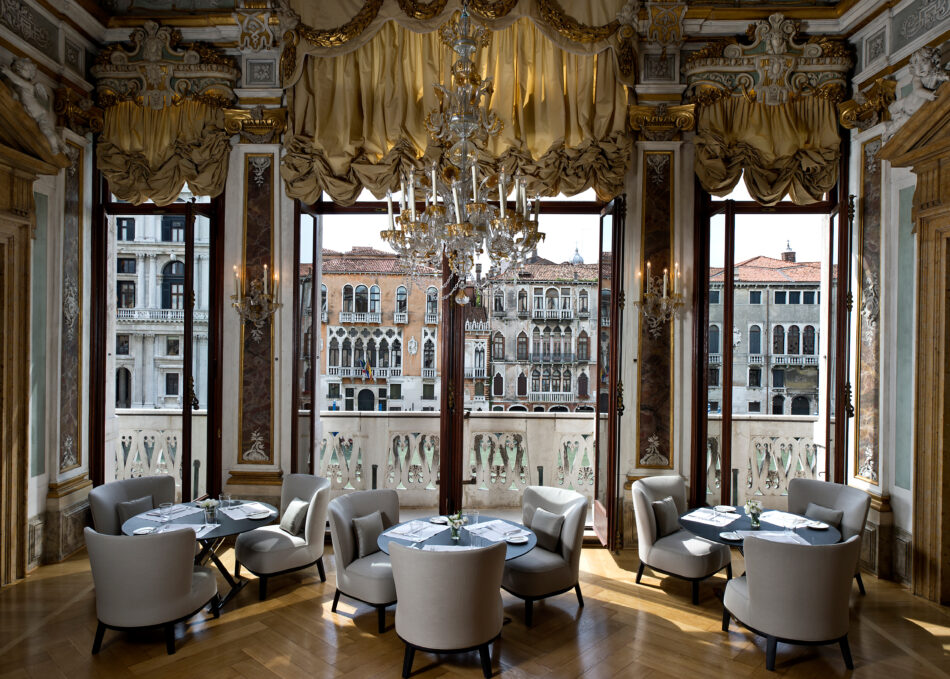 Although it is located on Venice's Grand Canal, this unmarked 16th-century palazzo is a genuine hideaway as compared to its other five-star competitors. A 500-year-old battleship lantern hangs thirty feet above the hallowed white reception hall, a vestige of the wealthy merchant family who commissioned architect Giangiacomo Dei Grigi to build the palazzo in 1550. The hotel confidently combines high Baroque opulence — gilded gold mirrors and Cesare Rotta frescoes — with a more contemporary aesthetic that pervades throughout with sleek furnishings like chairs, tables and couches set in neutral tones and metallics.
---
JK Place Firenze | Florence
7 Alluring Italian Hotels for Design Lovers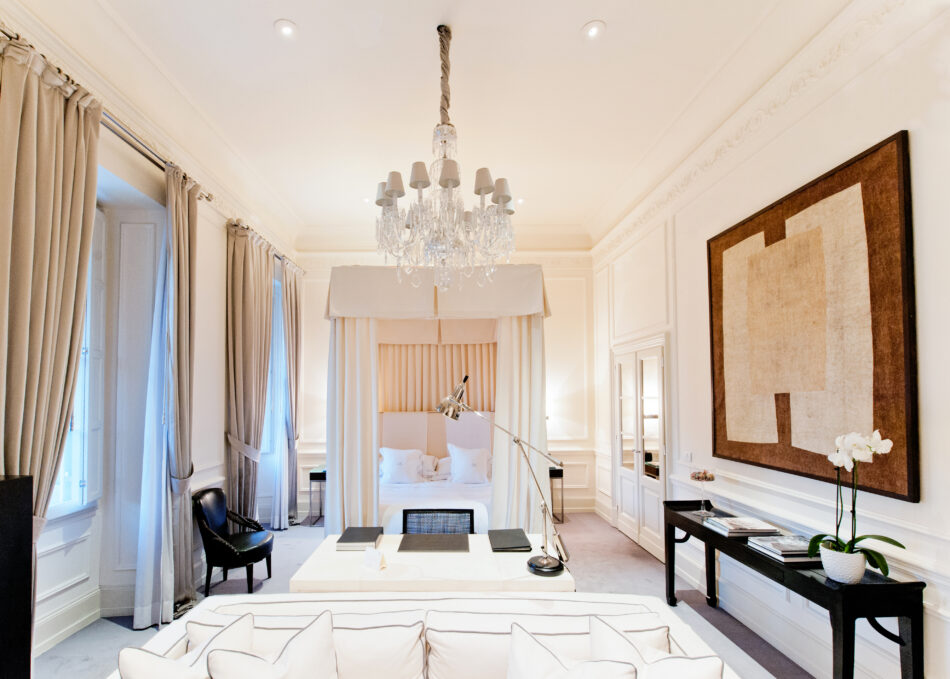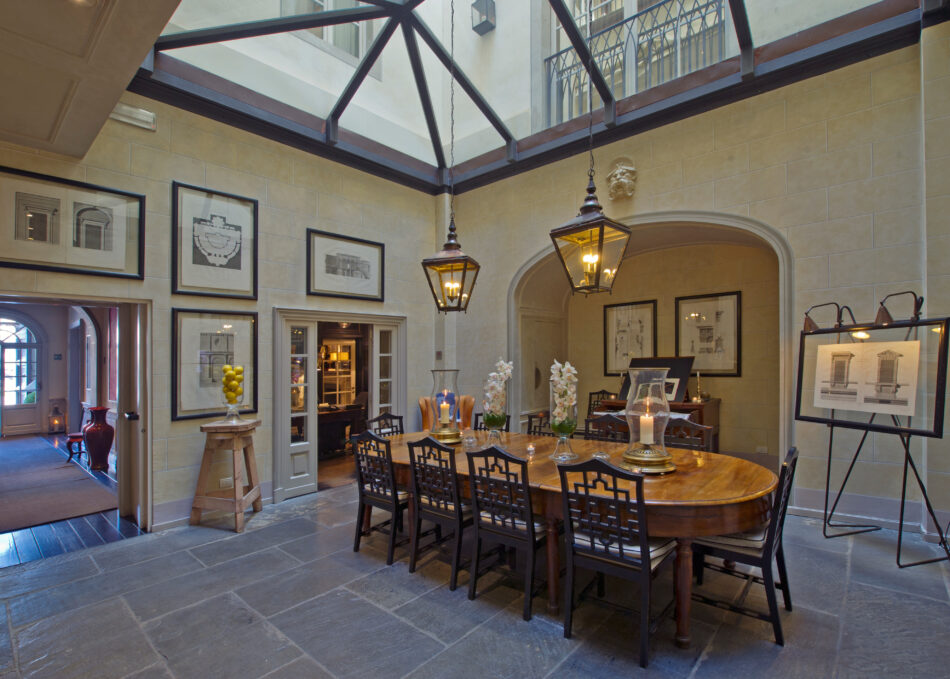 The zen-like atmosphere of Florence's JK Place Firenze is enhanced by dim lighting cast from nineteenth-century copper lanterns, and the hotel's beautiful, grey sandstone ann wrought-iron central staircase. The plush and contemporary rooms are furnished with canopy beds, Art Deco zebra-skin ottomans and large framed mirrors. Centuries collide in an eclectic melding of style: an 18th-century marble statue sits next to a 1950s chrome lamp and a red-lacquer Chinese chair from 1910.
---
Bulgari Hotel | Milan
7 Alluring Italian Hotels for Design Lovers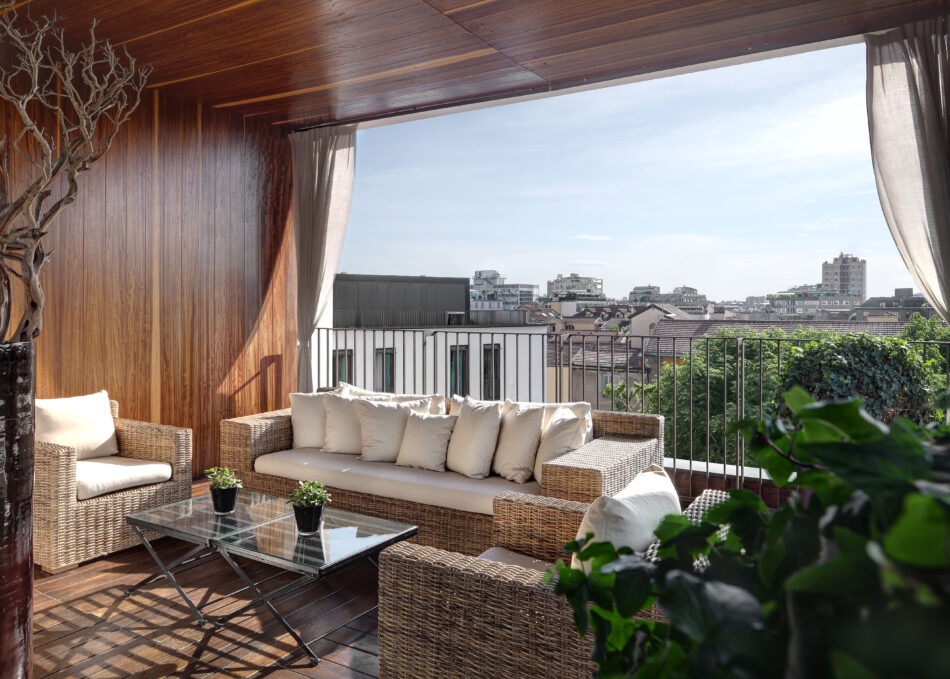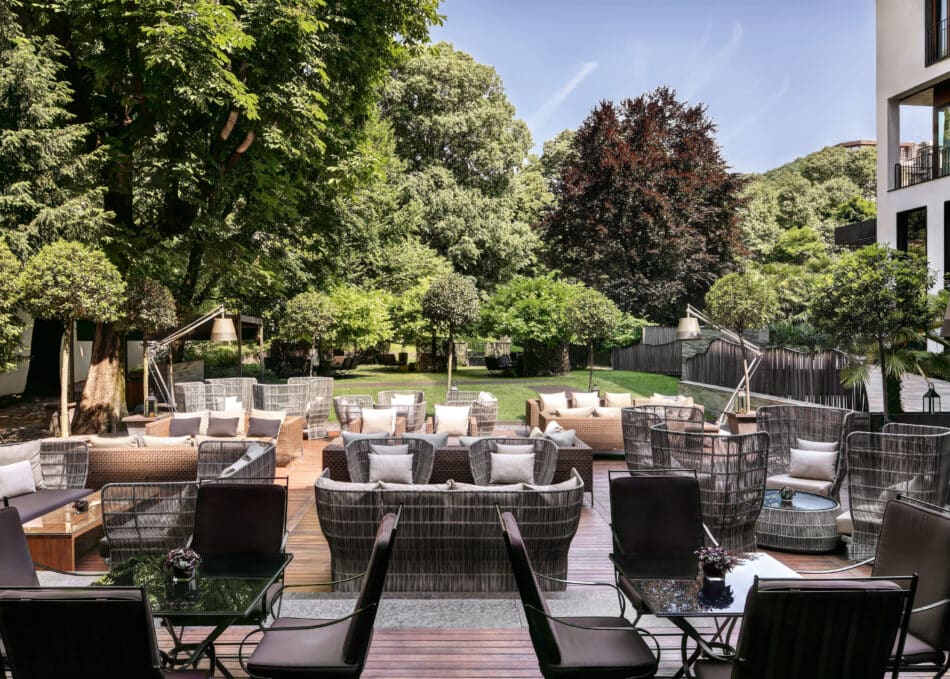 Hidden in a quiet, leafy cul-de-sac off of Milan's Fashion Triangle, the Bulgari Hotel — the lodging of choice for aesthetes like Zaha Hadid and Derek Lam — has a cold white marble façade. Minimalist but glamorous, the enormous suites are swathed in silky white linen and framed by bleached-oak walls and dark-wood floors. Spa-like deep tubs and rainfall showerheads seem sculpted from smooth blocks of sand-colored marble. Don't miss the serene garden that truly sets this hotel apart.
---
Villa TreVille | Positano
7 Alluring Italian Hotels for Design Lovers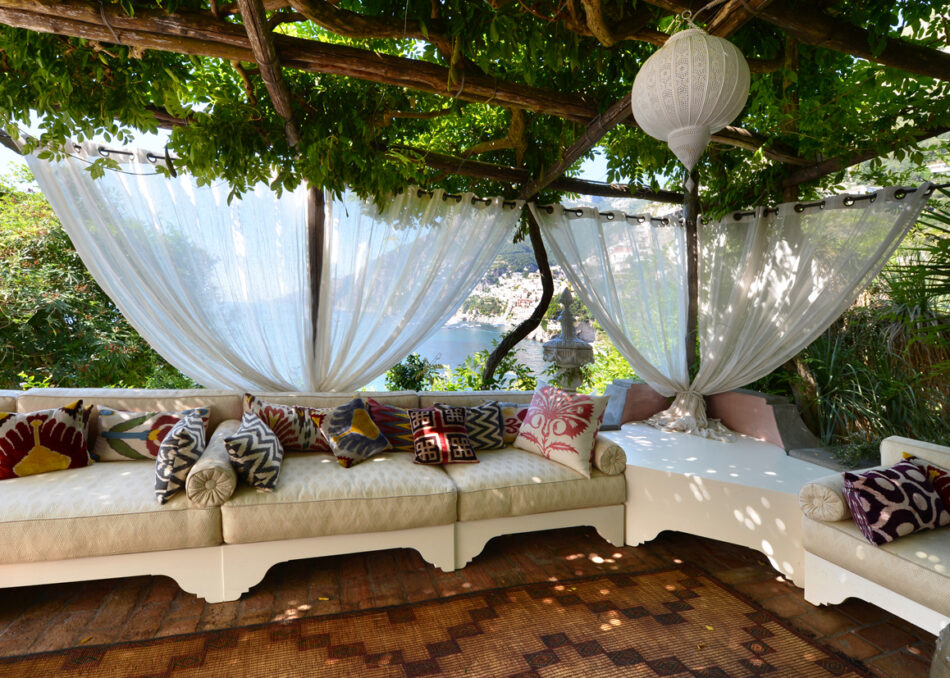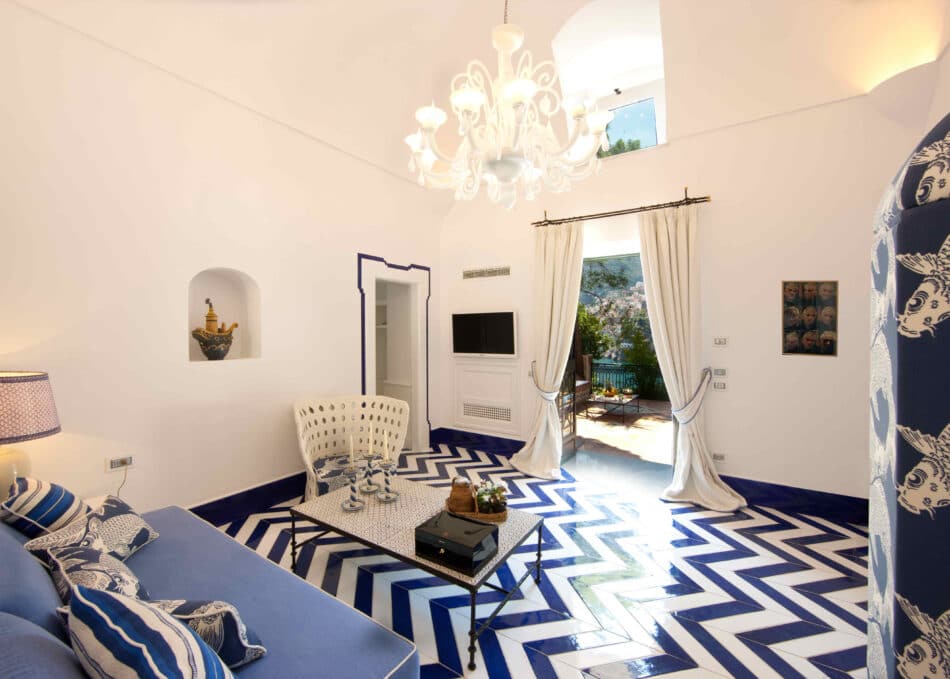 Located five minutes from the town of Positano, Villa TreVille is a unique option for travelers visiting the region. Before opening as a hotel, the 15-room property was the private residence of Italian opera and film director Franco Zefirelli. The rooms, which are spread among several villas, are individually appointed in an eclectic style (think arabesque mosaics and vibrant fabric walls).
---