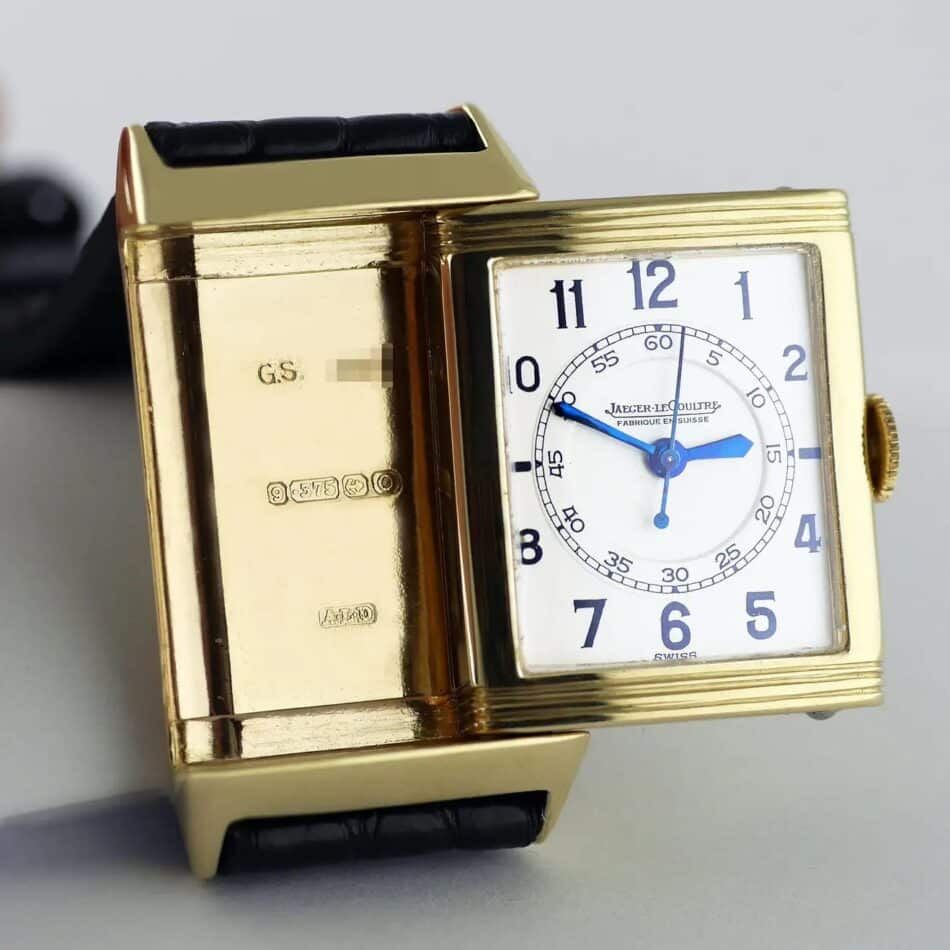 Launched in 1931, Swiss watch brand Jaeger-LeCoultre's aptly named Reverso watch is known for its ingenious reversible case, which smoothly slides out of its cradle, flips over and slides and clicks back into place so that the dial is hidden and the case back becomes the front.
The Reverso was conceived by Swiss businessman César de Trey, who, during his travels to India in 1930, noticed that British army officers would often finish a polo match with their watch glass shattered by stray mallet swings and polo balls. For a watch to withstand such impacts, de Trey concluded, the case would have to detach from its support and spin on an axis, allowing the face to be tucked away.
He approached his friend Jacques-David LeCoultre, a third-generation Swiss watchmaker, with the idea. LeCoultre and his frequent collaborator Frenchman Edmond Jaeger were well known for their superlative horological creations. The pair enlisted French industrial designer René-Alfred Chauvot to devise a smart-looking watch with a case that swiveled to form its own shield.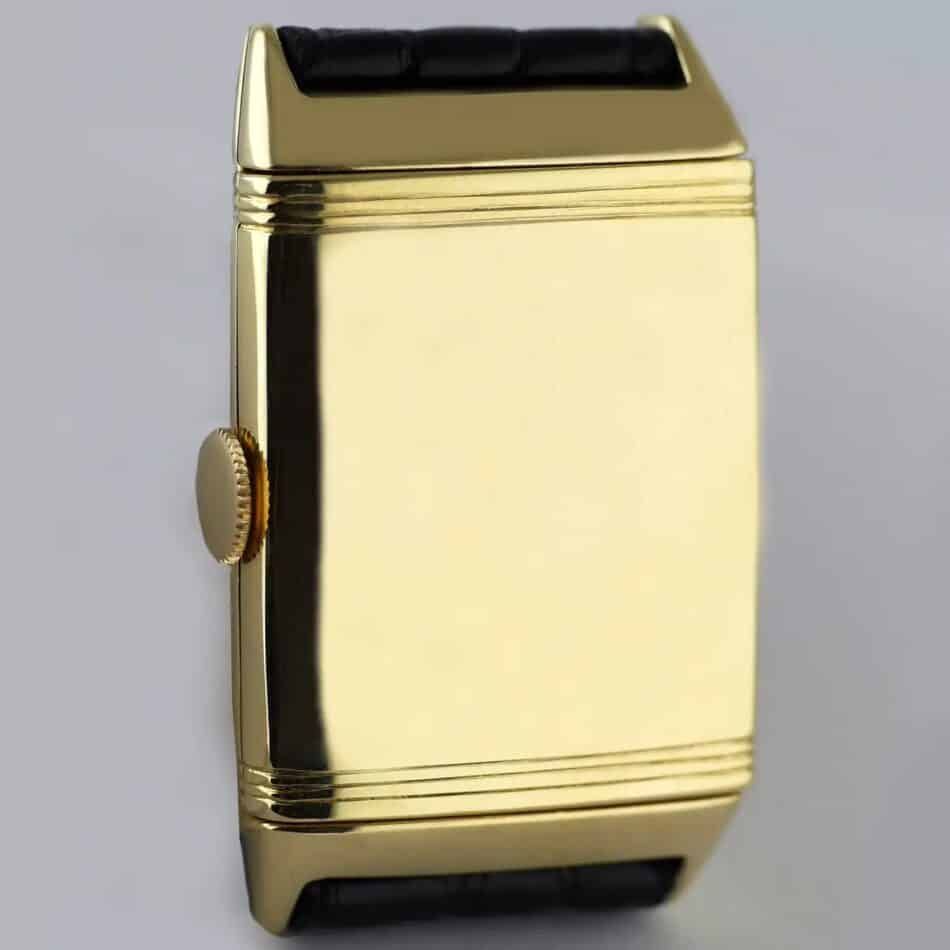 The result was an instant hit. Thanks to its streamlined Art Deco styling, with three gadroons along the top and bottom edges of the rectangular case, as well as its clever and practical design, the Reverso's acclaim spread far beyond the polo field.
From the beginning, it had a unisex appeal and was embraced by a glamourous set of sports enthusiasts, celebrities and royals that included aviator Amelia Earhart; General Douglas MacArthur; Maharaja Jagatjit Singh, of Kapurthala; and King Edward VIII of Britain.
This gold version, from the 1930s, had remained in one family since it was purchased more than 80 years ago. It is a true original, explains London-based collector and rare-watch expert Chris Kleanthous, who's offering the piece on 1stDibs.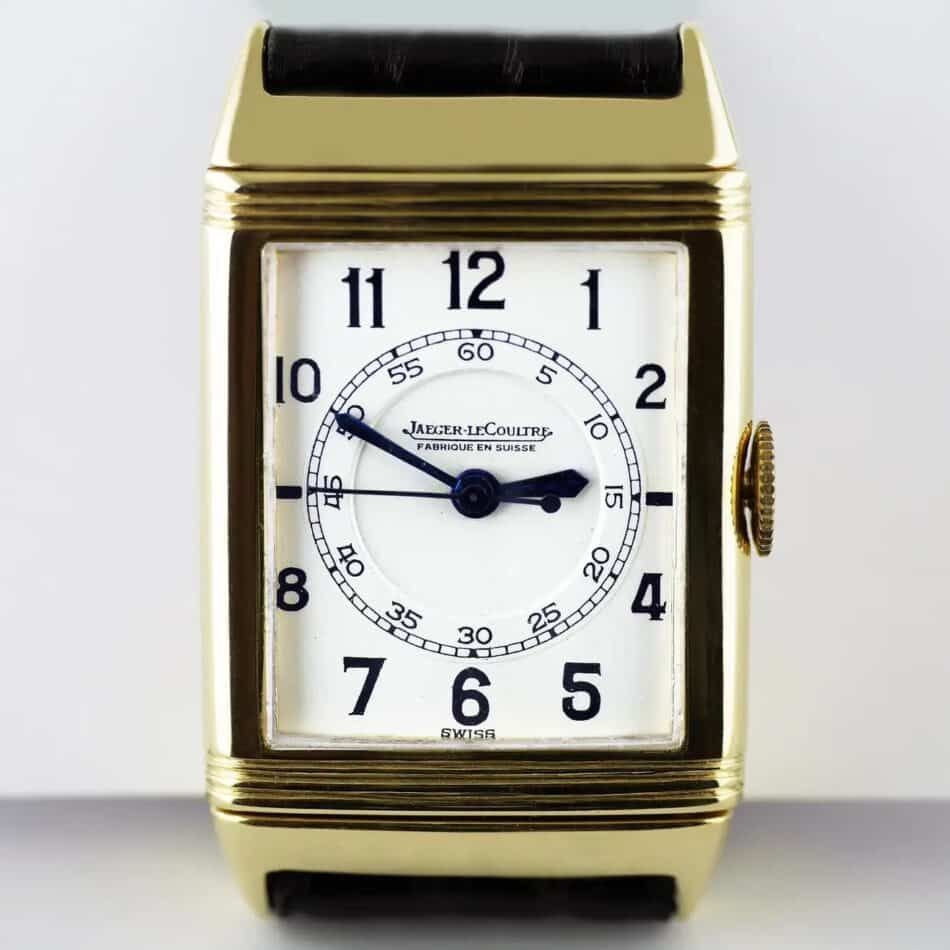 "Early Reverso models are extremely hard to find in good condition," he notes. "So often, they have been tampered with, or their case backs are engraved, which dramatically reduces their value."
Fortunately, those aren't issues here. "This watch is in immaculate condition," he marvels. "I particularly love its size, which suits both men and women, as well as its sweep center seconds hand, which was introduced to the Reverso in 1934. Interestingly, this model is hallmarked 1938, which refers to the date it was brought into the UK. It was no doubt manufactured before this, and I suspect this timepiece was one of the first sweep seconds to ever have been made."
But you don't have to know the watch's history to appreciate its charms. "It's just beautiful to look at, beautiful to wear," says Kleanthous, "and it has a wonderful tick when you hold it to your ear."