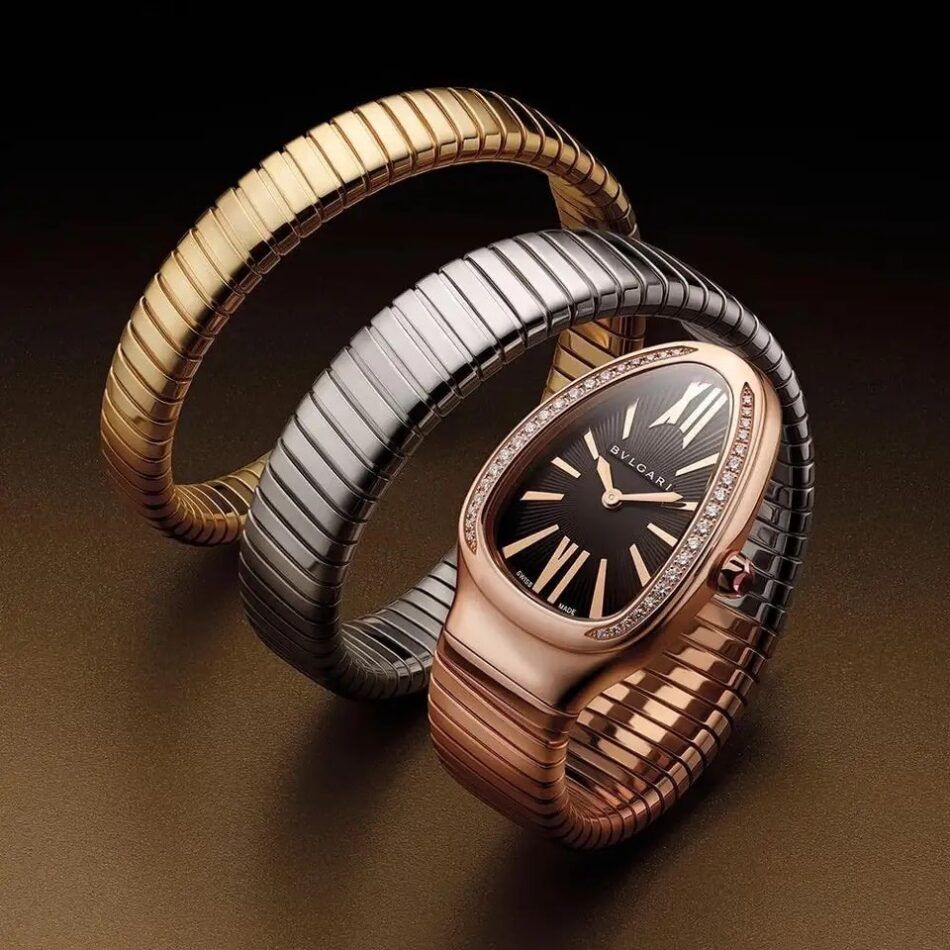 For years, women's watches were an afterthought in the world of fine watchmaking. Times — and timepieces — thankfully, have changed. Now, women's and unisex watches are growing categories, and female watch enthusiasts are increasingly collecting statement-making designs that suit their tastes and needs.
The luxury timepieces below top many meticulously crafted want lists. These iconic designs are sought after not only because of their graceful proportions or innovative materials but also because of the illustrious histories of the houses that created them, histories that they stylishly embody.
---
Cartier Tank
Few watches have stood the test of time like the Cartier Tank. Jackie Kennedy, of course, wore one as an elegant accessory to her famously elegant wardrobe. But its history goes back much further.
Louis Cartier designed the timepiece in 1917 to mimic the proportions and lines of the Renault tanks he saw during World War I — he even gave the first prototype to General John Pershing, who commanded the U.S. forces on the Western Front.
The Tank isn't the house's only watch with a distinctive silhouette. Cartier has a knack for crafting coveted timepieces with unusual shapes and motifs, like the Panthère, the Baignoire and the Ballon Bleu.
---
Chanel J12
Best known as a women's fashion label, Chanel has demonstrated that the tastes of fashionistas and watch aficionados don't necessarily diverge. The proof is the J12.
A sports watch introduced in 2000 and named for the 12-meter J-class racing yachts made in the 1930s, it had a mechanical movement — as opposed to the battery-powered quartz movement in many fashion timepieces — which appealed to serious watch lovers.
More significantly, creator Jacques Helleu's striking unisex design was one of the first to use nearly indestructible ceramic instead of precious metal for the case and bracelet, making the all-black or all-white timepieces instantly recognizable.
---
Bulgari Serpenti
Although Bulgari's Serpenti line launched in the 1940s, it didn't gain the attention it deserved until 1962, when Hollywood's golden girl Elizabeth Taylor — a paparazzi favorite, in part because of her romance with costar and fellow A-lister Richard Burton — was photographed wearing a Serpenti watch on the set of the historical epic Cleopatra.
The free publicity helped make the piece a success, but it's the meaning behind the Serpenti that's made it timeless. In their design, Giorgio and Constantino Voulgaris, sons of Bulgari founder Sotirios Voulgaris, evoked the snake as a symbol of eternity and renewal, as it appears in Greek and Roman mythology.
---
Piaget Stone-Dial Watch
Even with today's technological advances, crafting hard-stone dials is a painstaking task that watchmakers are seldom willing to take on. In the 1960s, when Piaget first began making watch faces from jade, lapis lazuli, tiger's-eye, onyx and other semi-precious stones, the process was even more difficult.
Many dials were broken during machining or while setting the hands, and the cost of production was high. The results, however, won admirers like Kennedy, Taylor and Sophia Loren. Part timepiece, part jewel, the colorful style remains a house signature.
---
Rolex Lady-Datejust
As early as the 1920s, Rolex founder Hans Wilsdorf was marketing his exceptionally reliable waterproof watches to women. With the 1957 debut of the Lady-Datejust, the brand made a clear and resounding statement: Performance watches aren't just for men.
It was a prescient move, anticipating women's changing roles and lifestyles in the decades to come. Although some women are drawn to the size and heft of men's watches, many prefer the Lady-Datejust's 26mm or 28mm case, scaled to more comfortably fit smaller wrists, and appreciate having a prestige timepiece designed with them in mind.
---
Hermès Cape Cod
Based on Hermès's 1938 Chaîne d'Ancre motif, the Cape Cod was introduced in 1991. Designer Henri d'Origny set the watch's square dial inside a rectangular case referencing an anchor chain, linking it to boat culture.
In 1998, Martin Margiela, the luxury house's artistic director for women's ready-to-wear at the time, incorporated a chic double-wrap leather strap, later dubbed the Double Tour — a distinguishing feature of the Cape Cod that has become a staple of watch design.
---
Jaeger-LeCoultre Reverso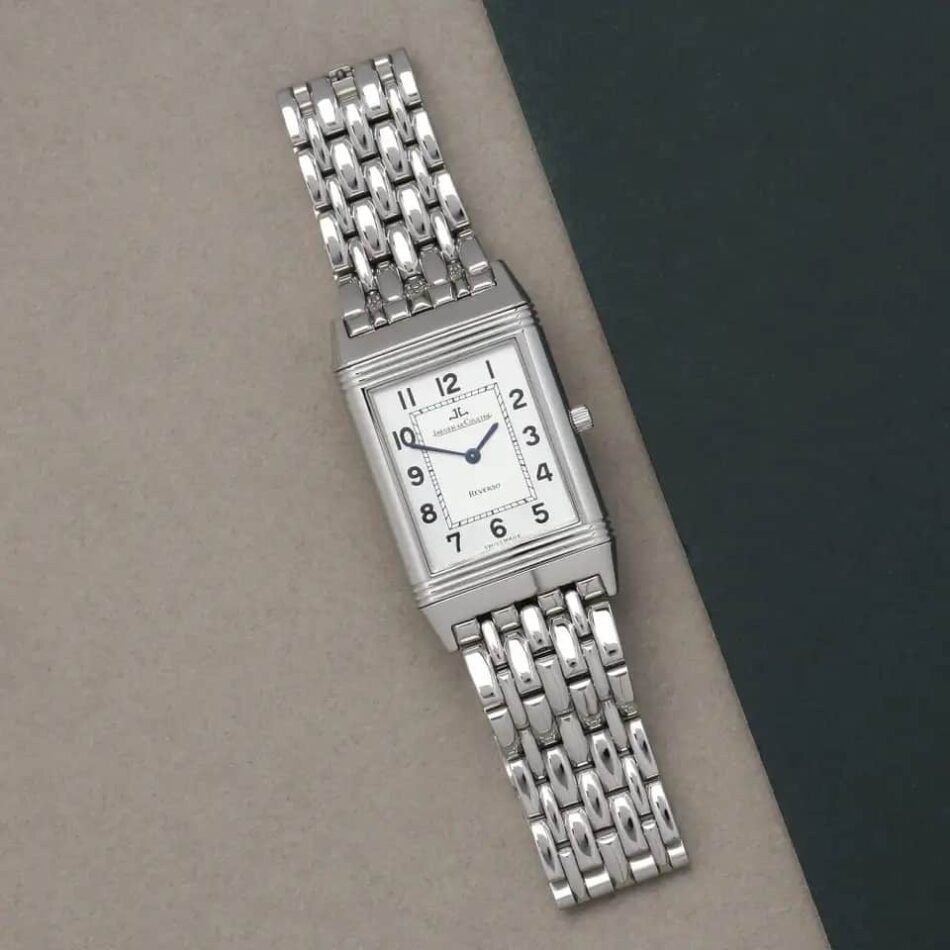 Like many good things, the Reverso was born of necessity. Swiss businessman César de Trey, an acquaintance of watchmaker Jacques-David LeCoultre, attended a polo match in the early 1930s during which one of the players lamented that his watch crystal had been smashed on the field, a common hazard of the sport.
De Trey took the complaint to LeCoultre, who enlisted engineer René-Alfred Chauvot to invent a more practical design. His ingenious solution was a case that can be flipped over to protect the watch's vulnerable face.
With its Art Deco styling, Chauvot's design is as gorgeous as it is functional and has drawn female fans, like Amelia Earhart, from the beginning.
---
Breguet Reine de Naples
Inspired by a bracelet watch that Abraham-Louis Breguet created in 1810 for Caroline Murat, the queen of Naples (and Napoléon Bonaparte's sister), the 2001 Reine de Naples introduced an unusual ovate case to a receptive public.
Since then, the distinctly feminine style has appeared with a variety of embellishments — diamonds, colored gemstones, mother-of-pearl, grand feu enamel, guilloche — making it a consummately luxurious timepiece indeed fit for a queen.
---
Van Cleef & Arpels Cadenas
Although hardware-inspired jewelry may seem like a postmodern invention, the Van Cleef & Arpels Cadenas, named for its padlock-shaped case, was first produced in 1935.
Its avant-garde look is credited to the house's artistic director, Renée Puissant, daughter of Alfred Van Cleef and Estelle Arpels (upon whose marriage the maison was founded), and her close collaborator, jewelry designer René Sim Lacaze.
The Duchess of Windsor was among the first to own a Cadenas and is even said to have influenced the design, although that has never been confirmed. The bold piece, often enhanced with Mystery Set gems, has been worn by trendsetters ever since.
---
Chopard Happy Sport
Designer Ronald Kurowski created the Happy Diamonds men's watch — noted for the radiant stones that floated freely inside the case, inspired by a waterfall Kurowski saw in the Black Forest — in 1976.
It wasn't until 1993 that Caroline Scheufele, now Chopard's artistic director and copresident, introduced the Happy Sport, a casual version aimed at women who loved the sparkle but disliked the formality of cocktail watches. It's a clever combination of traditional design and modern playfulness — a killer recipe for an iconic watch.