On the outskirts of Montreal, lighting designers Audrée L. Larose and Félix Guyon make chandeliers and pendant lights that seem to float rather than hang. "Our approach is more sensorial than cerebral, with the goal of providing our customers with products that not only are aesthetically interesting but also illuminate the voids around them," says Guyon.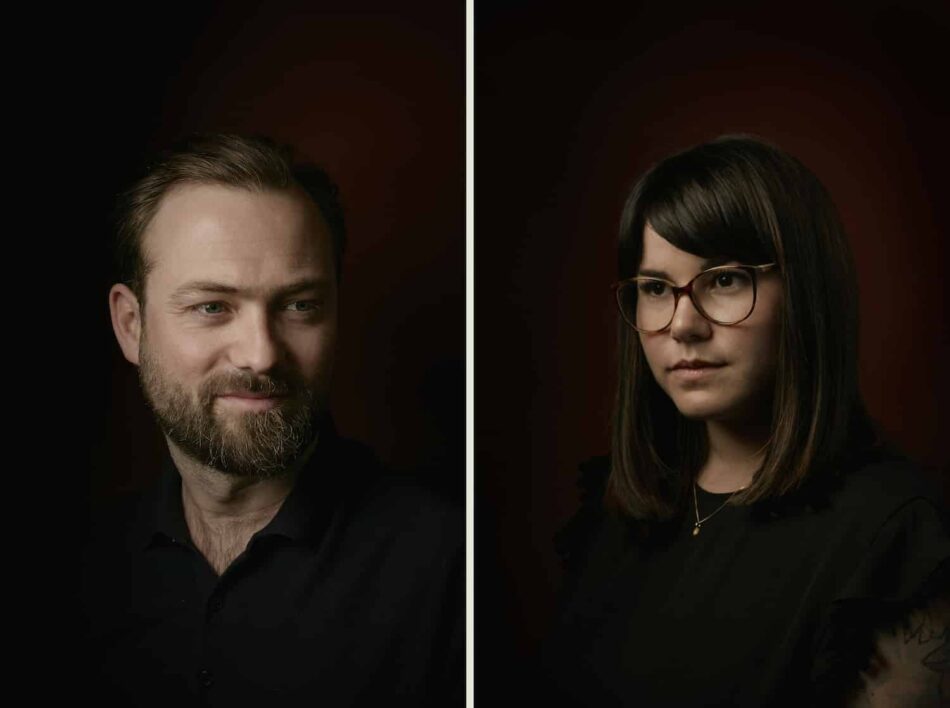 Both were designers in their own right before they met in 2014 and discovered that they shared a sensibility. They founded Larose Guyon in 2015, inspired by the idea of reconciling formal purity with luxury. Along with a small team, the duo creates elegant yet functional objects in their studio in Verchères, a quiet, picturesque village on the banks of the Saint Lawrence River.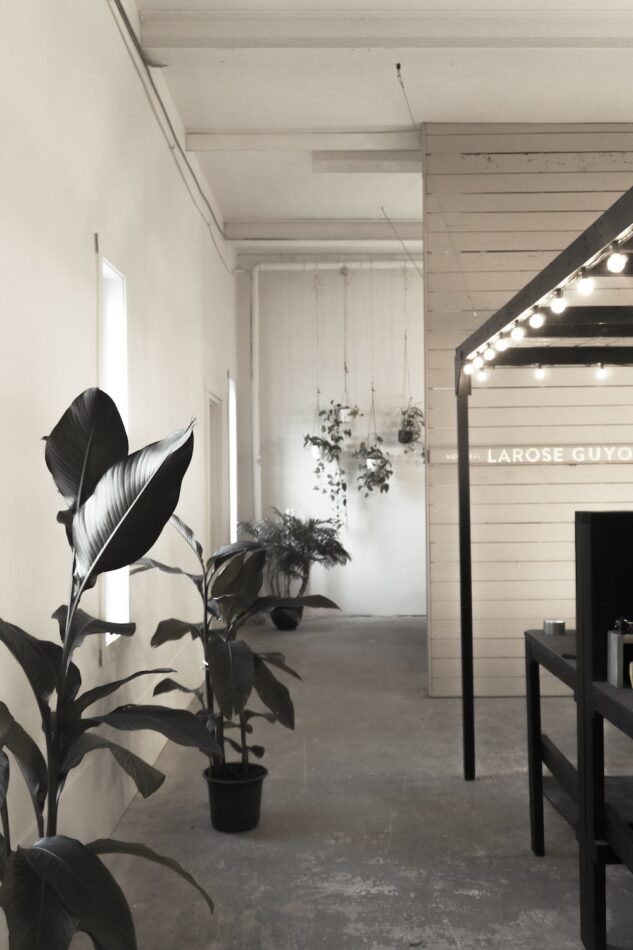 The operation comprises a machining and assembly shop, a kitchen, a playroom for visiting kids, a lounge for relaxation and informal meetings and a photo studio, which is available to local artists. "We wanted to do justice to our team members by creating a space that amplifies their hard work," Guyon says. "We don't aim for large-scale production. Instead, we look to make every handmade piece a member of the family." Here, the two comment on some of their designs.
---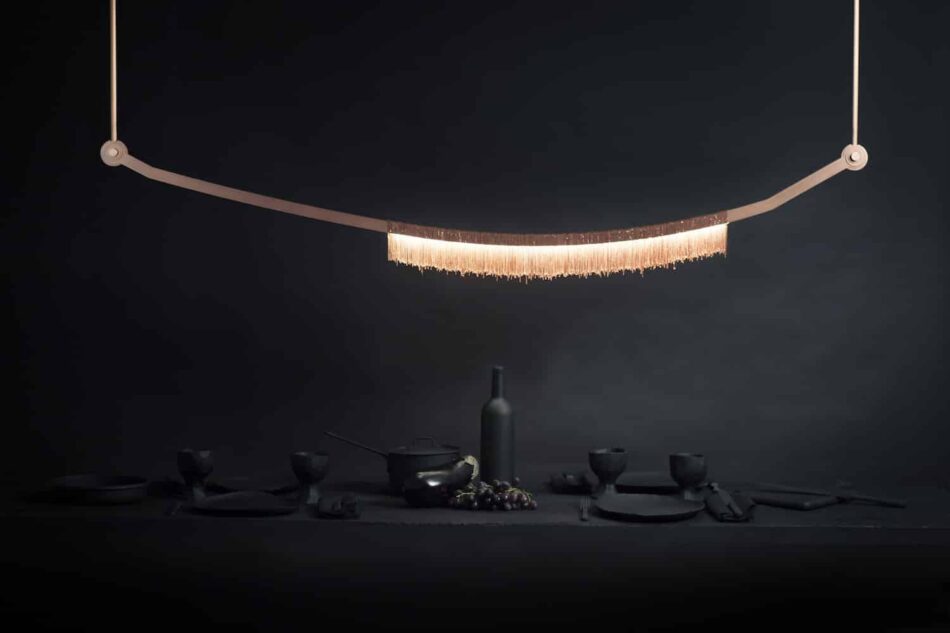 This piece, part of Larose Guyon's Belle Époque collection, was inspired by Anne-Marie Chassaigne, also known as Liane de Pugy, a Folies Bergère dancer and one of Paris's most beautiful courtesans. "At the dawn of the twentieth century, Paris was the epicenter of the world," the pair says. "The collection revisits the chic and elegance of the late nineteenth century, when machines, with all their strength, could also speak a soft and poetic language."
The fixture reflects Larose Guyon's love of copper, as well. "Copper oxidizes when exposed to air, giving it character and depth. Our products may develop a patina over time, which is the natural and intentional process of our handmade creations."
---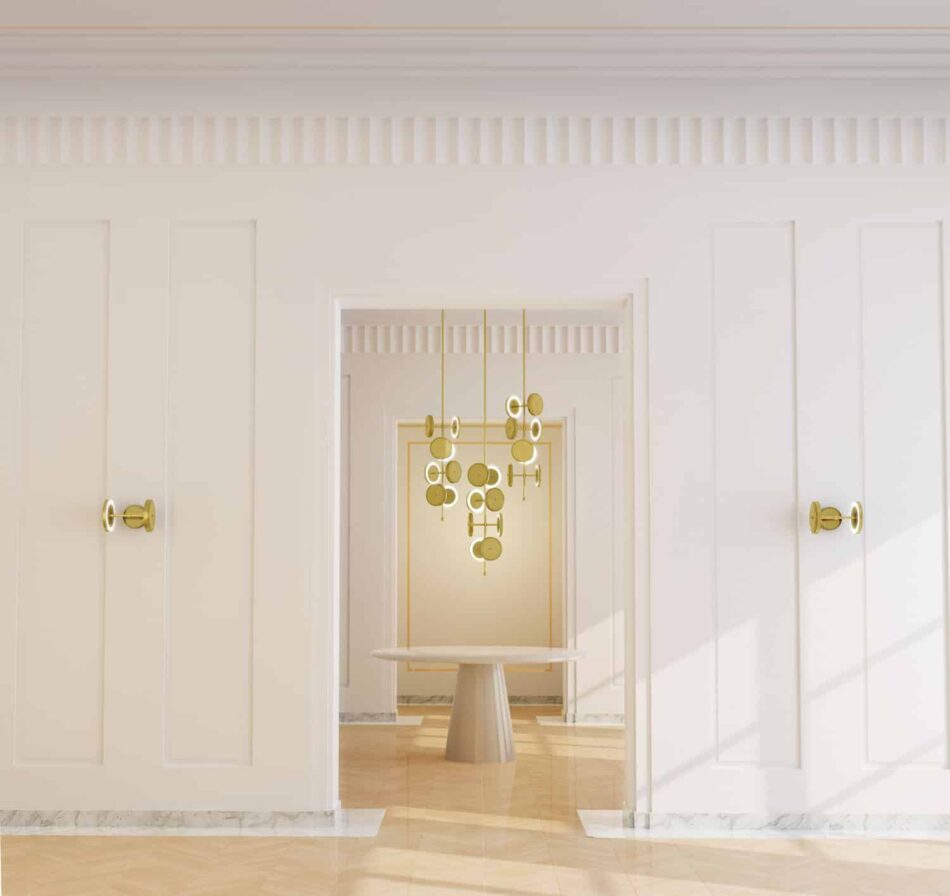 The Le Royer collection is named for Pierre Le Royer, a 19th-century fur trapper and figure of French Canadian folklore. "While in Europe people were eager to subjugate nature, on the other side of the Atlantic, people were still living under the yoke of its unforgiving forces," says the couple. "This fixture glorifies the wild, harsh true north, with its long winter nights lit by the soft, reassuring moon."
---
Copper in Motion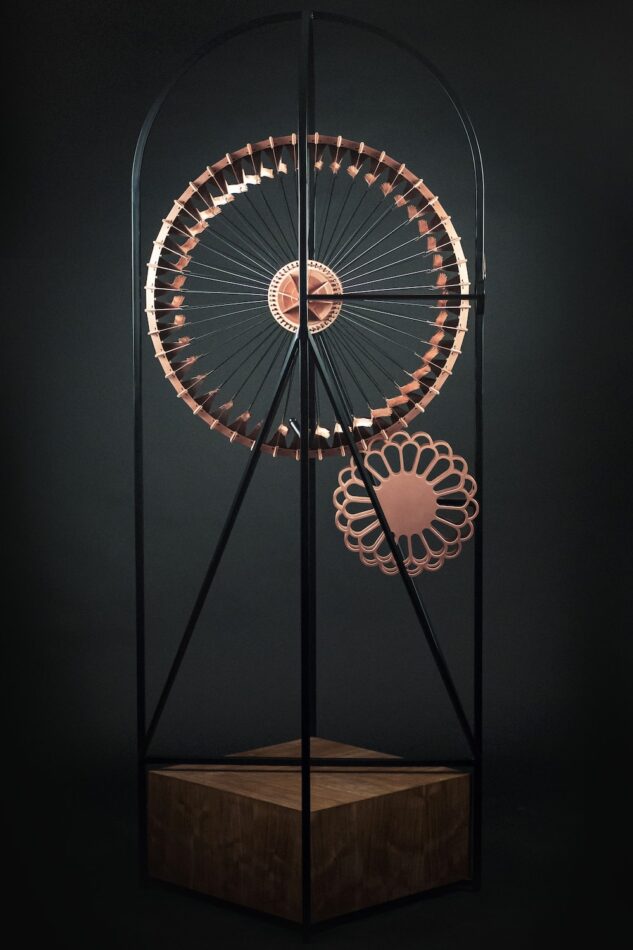 Commissioned by the architecture and interiors firm Rockwell Group, this interactive sculpture is located in the lobby of Chicago's Hotel EMC2. At the crossroads of art and science, it revisits the zoetrope, a pre-film animation device invented in 1834. Larose Guyon created 44 pairs of laser-cut copper wings inside a large wheel. "This work is a mere reminder that the inventions of old are still something to marvel at, if you only let your inner child take over for a little while," the designers say.
---
Inspired by the world of jewelry, this lighting fixture is handcrafted from a delicate brass rod and an eight-inch handblown glass globe. "Jewelry is something magic, something that people use to to enhance their beauty with a hint of poetry and creativity," the duo says. "That's exactly what we wanted to create with Perle 1. People can wear jewelry with extravagant or subtle outfits, and we want them to use our fixtures the same way. Jewelry brings character to an outfit the same way lighting fixtures can bring it to a space."
---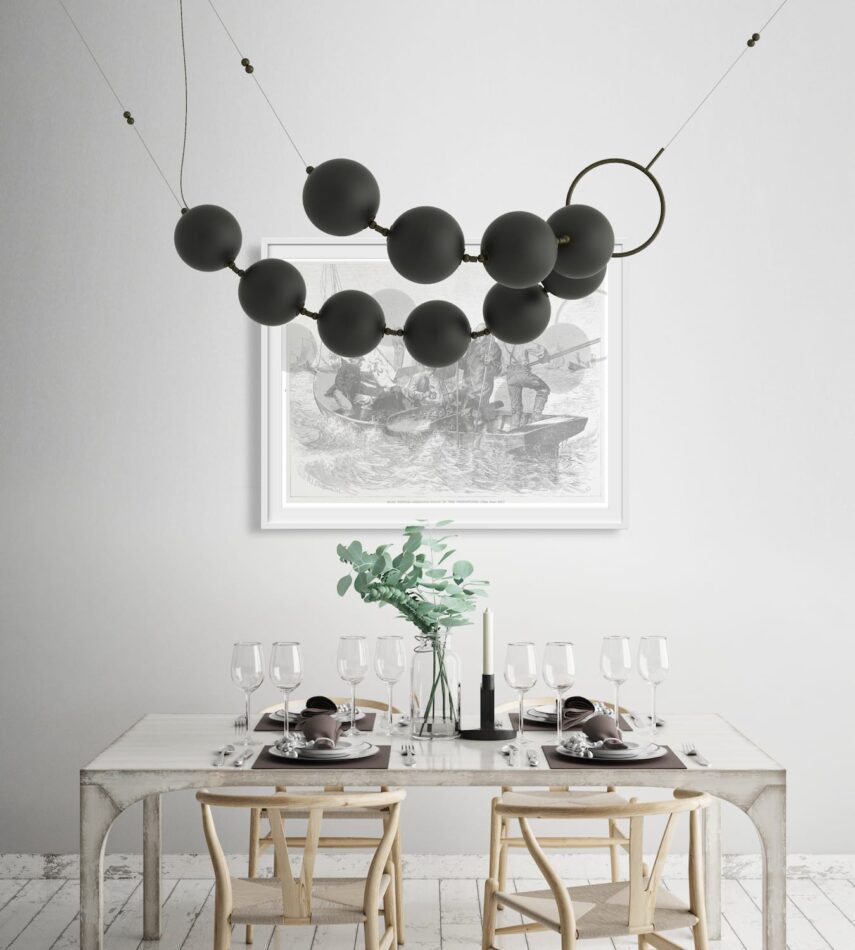 Introduced in New York last January, the handblown, 10-globe fixture pays tribute to the elegant fashion icon Gabrielle Chanel, who famously went by the nickname Coco and rarely appeared without her signature strands of pearls. "It is a metaphorical embodiment of the spirit of nineteenth-century Paris," Larose says. "Like Gabrielle Chanel, our Coco evokes grandeur through its lightness, finesse and beauty."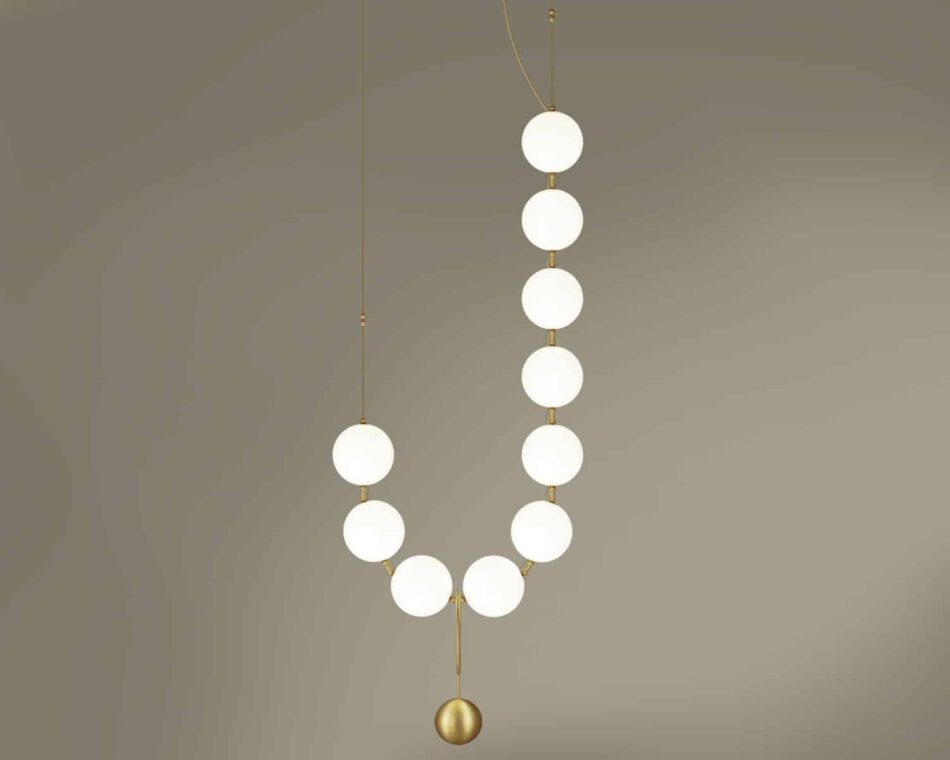 "Coco draws inspiration from Chanel's fusion of jewelry and fashion, in which pearls were as likely to be sewn into the fabric of her elegant evening gowns as worn around her neck," the couple explains.
Handcrafted by local artisans and available in different colors and finishes (such as brass, copper or nickel), the fixture is designed with flexible junctions and can be suspended by counterweights, hooks, ceiling fasteners and accessory rings, allowing for a vast array of configurations suited to all types of spaces. "We approach each new product from an architectural perspective," says Guyon, "not only in respect to the object itself but also in terms of where it will be installed."