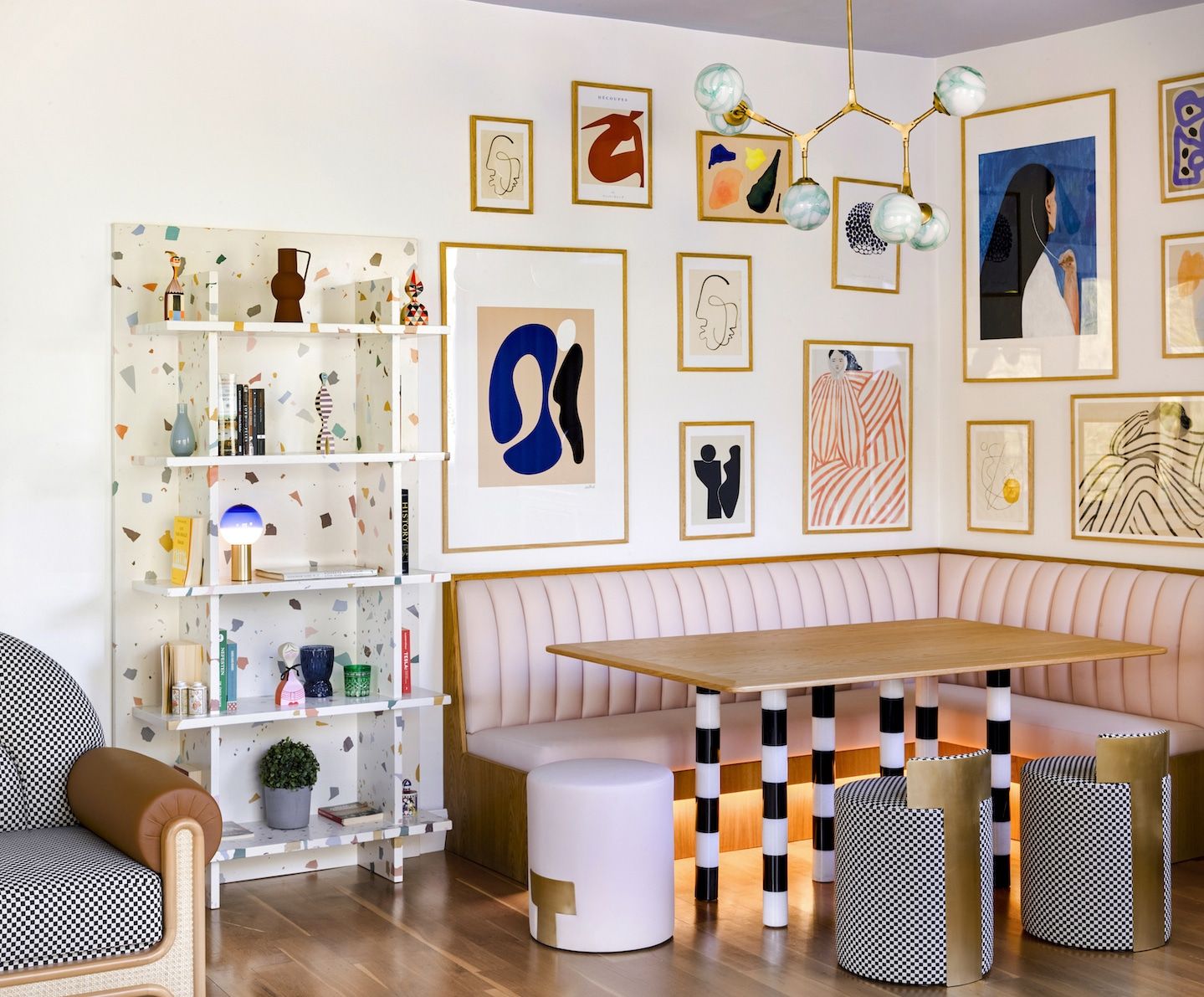 Along the Bosporus in Istanbul, young product and interior designer Merve Kahraman has created a colorful pied-à-terre for a client who, like Kahraman herself, divides her time between New York and her native Turkey.
"I designed her apartment in New York, and then, when the pandemic happened, she decided she also wanted a place in Turkey," says Kahraman.
The vibrant one-bedroom, furnished mainly with pieces by Kahraman, is a bold departure from its inhabitant's usual style. "Normally, this client doesn't really like color," Kahraman explains. "If you look at her apartment in Midtown Manhattan" — a more subdued Scandinavian-inspired affair — "the color is a very different experience."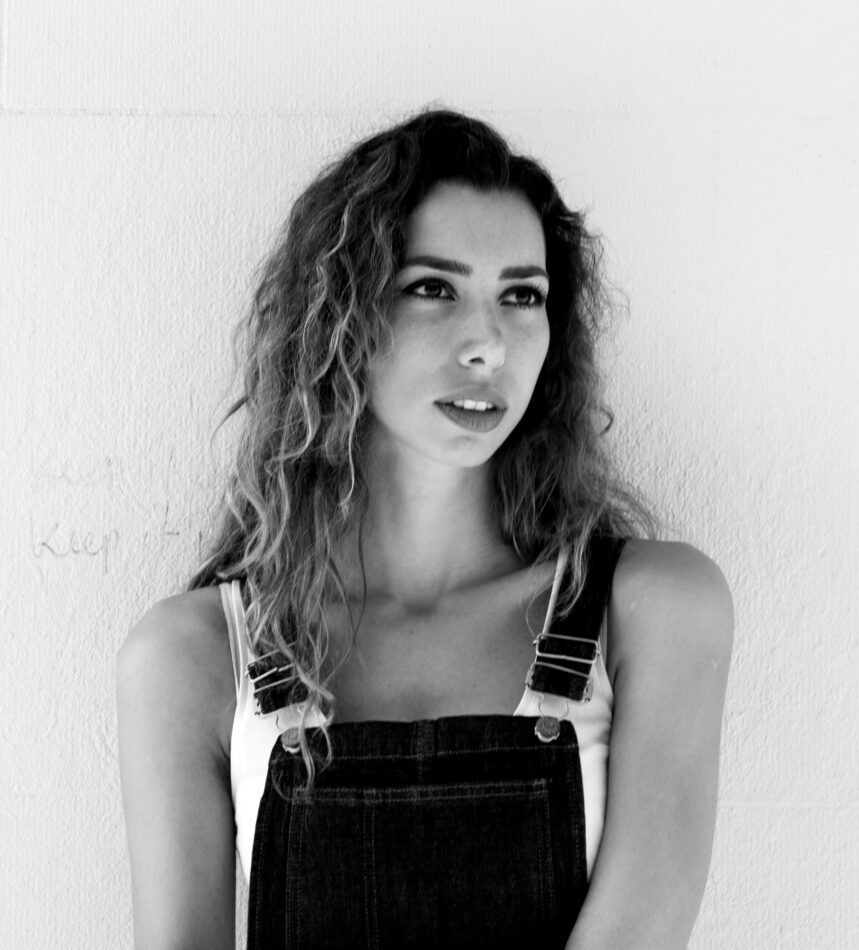 Kahraman studied interior design at the Istituto Europeo di Design in Milan and followed up with a master's in product design from London's Central Saint Martins. In London and New York, she worked with the likes of Tom Dixon and Tord Boontje before going out on her own.
Since 2016, Kahraman has lived and worked in New York, but she returns to her home country every few months. "All my production is there," she says. Made with a diversity of materials from wood veneers and marble to mohair and rattan, her whimsical yet sophisticated lighting, furniture and accessories are produced by local workshops and craftsmen who are masters in their particular specialties.
"We did a lot of custom furniture in this apartment," says Kahraman, whose decision to focus on product design was motivated by a desire to distinguish her interiors with her own creations. "Every time I do an interiors project, it also enables me to design new products."
Why so much color for a client who was initially afraid of it? "I just wanted to make her happy because I know that color can do that," the designer says. "And I had a feeling this would be her happy place when she came back to her country."
---
Entrance
When looking for a spot for the owner's piano, Kahraman settled on the entrance. "I thought it would create a sense of drama."
Framed by an original brick wall, the Bösendorfer upright is topped with vases and sculptures selected together with the client and a painting by Ahu Akgün. "She's a very important young artist right now in Turkey," says Kahraman.
Along with a custom velvet piano bench, the striking space includes a curvy credenza, which was specially designed to store the client's shoe collection. "She gave me the heel heights and everything," says Kahraman. "She's very exacting, so everything is made to her specifications."
---
Living Room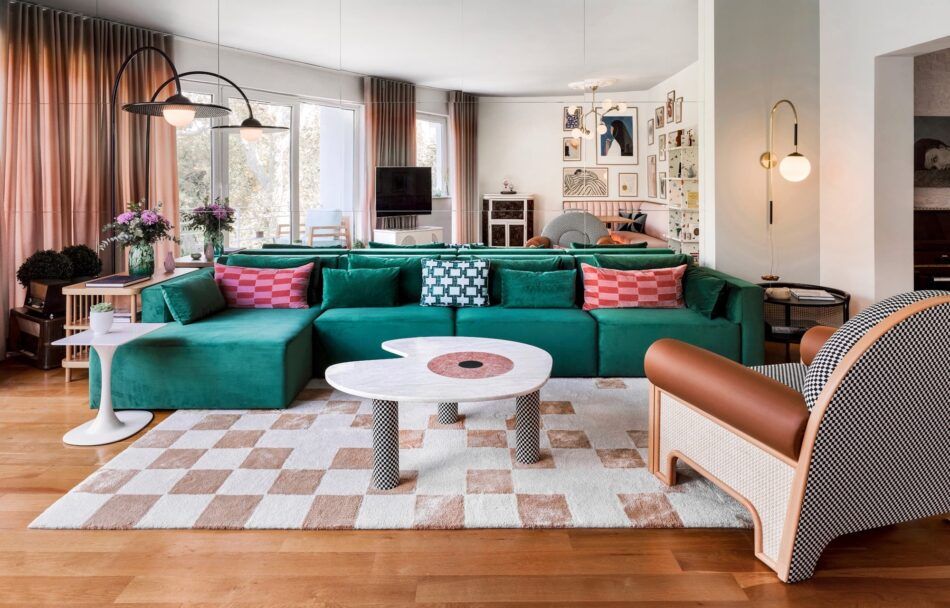 The main challenge Kahraman faced, aside from convincing her client to go bold with color, was the apartment's unusual layout. "It's like one big, long corridor," the designer says. The owner wanted to delineate different areas to create a diversity of spaces. Anchoring the living-room area, the long green velvet sofa, custom designed by Kahraman, was a starting point. "Now she is actually really enjoying this color because it's kind of changed the whole aura of the space," Kahraman adds.
In addition to a mix of custom end tables and a custom wall lamp in brass with black accents and frosted glass, the welcoming arrangement includes Kahraman's N-Gene armchair and her Abide coffee table, which, like the custom rug and colorful pillows on the sofa, incorporate a checkered pattern. "The whole concept of this home grew out of checks," Kahraman says. "It's a base graphic throughout the apartment."
---
Dining Area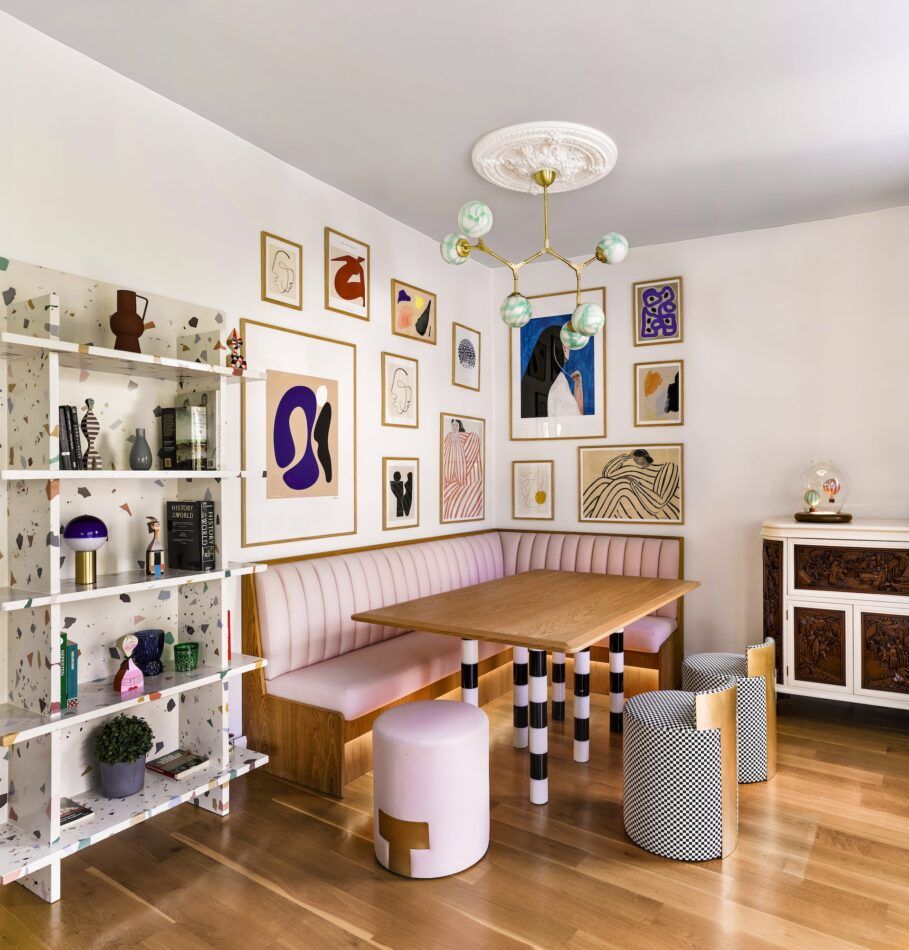 "We wanted to try to create this kind of café ambience," says Kahraman. Along with the defining pastel-pink leather banquette, Kahraman custom designed the oak table with striped marble legs, the brass-and-leather poufs and the terrazzo bookshelf.
Kahraman also updated the owner's antique bar cabinet. "It was all dark woods," she says. "I thought it would be nice to add cream, you know, make it a little bit more modern." The playful space is topped by a custom version of Kahraman's Ziron chandelier in mint green, along with myriad prints selected by the designer.
---
Main Bedroom
Next to her Abide side table, Kahraman placed a custom pouf in velvet and oak with a top that lifts up to store the owner's yoga and exercise equipment. The calming space also includes a custom credenza in the same wood marquetry as the one in the entrance.
---
Reading Nook
What might have been used as a closet was transformed into a cozy alcove for the owner. "It turned out to be a kind of divan sofa and reading area," says Kahraman. "It's really cute."
Kahraman selected a red-and-white-striped fabric and a complementary red frame for a painting by Turkish artist Enes Debran. She added bookshelves and covered the walls with a stucco paint that brought out the pied-à-terre's blue accents. "I added a bit of blue in this house," she says. "When you see how the light is coming into the apartment and all the green outside, it makes for a nice blend."
---
Powder Room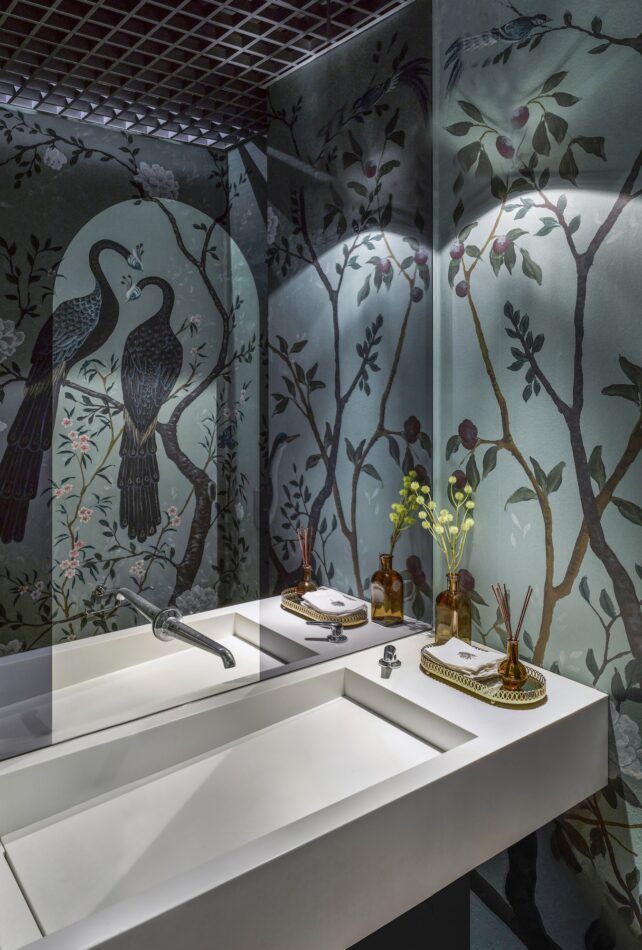 The dramatic wallpaper sets the tone in the powder room. Thanks to the custom tinted mirror, the peacocks on the facing wall appear to be standing in an arch. "It's like an optical illusion," Kahraman says.
---
Terrace
Kahraman carried the interior's stripes outside to a wide terrace with a view of greenery and the Bosporus beyond.
"Looking back, it's a nice project, considering we were in very hard times," she says. "I would have maybe even used more color, if it was up to me."