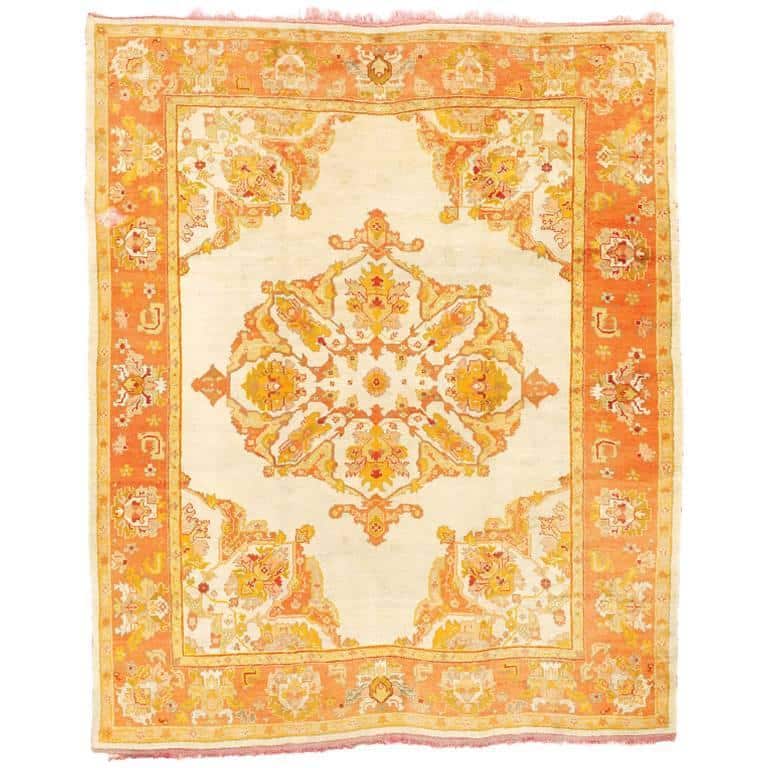 When it comes to antique rugs, 1stdibs dealer Peter Pap is one of the world's most trusted authorities. Not only has he sold them for over 30 years, he owns two galleries devoted to the business, one in San Francisco and another in Dublin, New Hampshire. With the venerable Winter Antiques Show now allowing dealers to showcase contemporary pieces dating up to the present, we tapped Pap, whose geometric mid-century rugs and 19th-century Serapi carpets are sure to turn fairgoers' heads, for some thoughts on where antique rug trends are headed. From primitive patterns to sectioned-off rooms, here's what he says is in store.
---
Bolder is better. For the past couple of decades, neutral-toned rugs have predominated interior design. But Pap notes that bolder hues are coming back into vogue. "People used to fill every space with a rug," Pap says, but now "designers are figuring out that they can use smaller rugs in multiples as accent pieces." That means there's more room to experiment — and to inject rooms with a bright pop of color.
---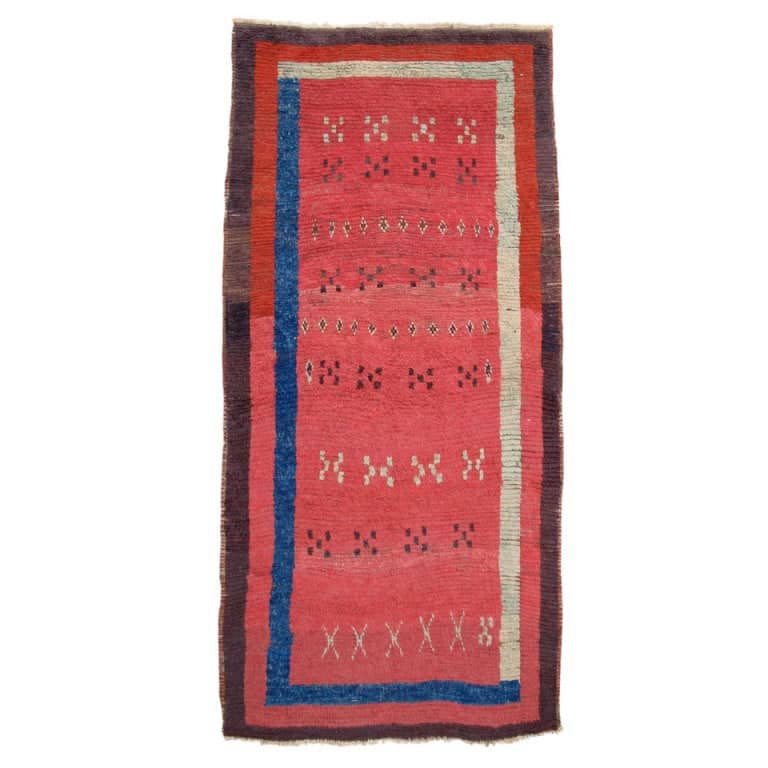 Primitive prints are in. According to Pap, rugs made in villages by nomads are drawing attention thanks to their one-of-a-kind, tribal look. "These late-19th- and 20th-century weavers weren't following a diagram of what the rug was supposed to look like," Pap explains. "They were creating them from scratch just from their traditional vocabulary."
Beyond the rugs' authenticity, their geometric styles are appealing because they work so well in modern interiors. "There's a timeless quality to these rugs that allows them to go with antique and contemporary art," he says. And since mid-century abstract artists like Ellsworth Kelly and Paul Klee were influenced by tribal art, the pieces look made for each other.
---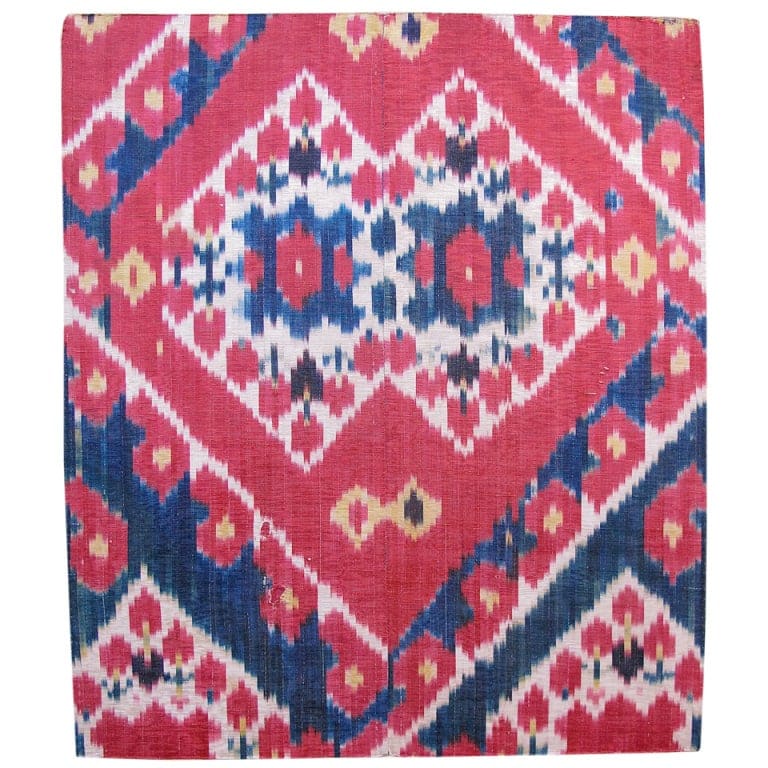 Rugs: Not just for the floor anymore. From macramé to hanging plants, people want texture all over the place. Hence the trend of hanging rugs on the wall, Pap says, which are naturally suited to small spaces. "The reason that rugs translate so well as wall art is because the village and nomadic rugs tended to be small," he says.
In fact, most tribal rugs measure less than 5 x 7 feet. Also, whereas most art tends to be one-dimensional, "the thing that's amazing about a rug is that it's adding texture to an area that you don't expect," Pap says. "It gives some added dimension to the room, which is welcome."
---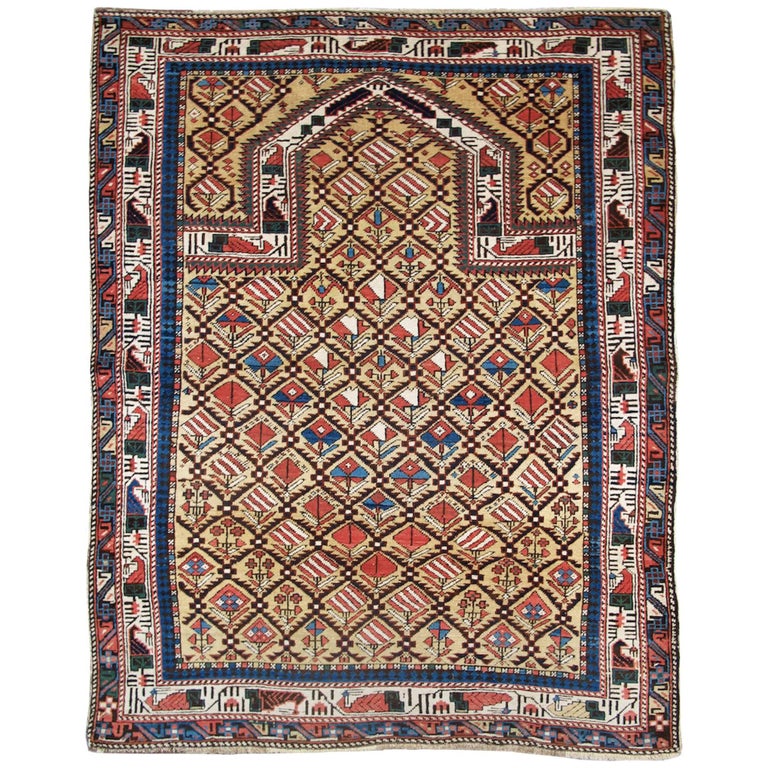 Rugs are doubling as room dividers. In the old days, massive rugs used to cover the whole floor. But these days designers are using smaller rugs to break up rooms into different sections.
A rug placed under a table may indicate the space is for eating, for instance, while a rug placed a rocking chair could designate a reading nook. "Even in smaller rooms, people are choosing to have more exposed floor," Pap says. "This makes a space more intimate because you have little sitting areas."