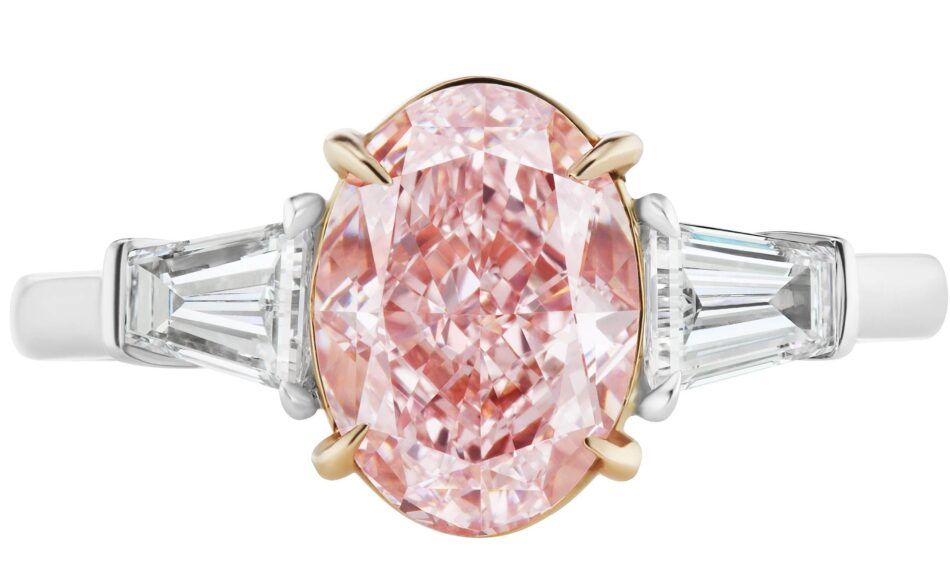 Pink diamonds have been making headlines since 2002, when Ben Affleck proposed to Jennifer Lopez with a six-carat radiant-cut pink diamond engagement ring from Harry Winston. Unlike theirs, the stones' romance never faded — and more than a few serious collectors have been willing to pay whatever it takes to own one.
In recent years, the demand for large, high-quality pink diamonds has reached fever pitch: In 2013 and 2017, the 24.78-carat Graff Pink and 59.6-carat Pink Star caused a frenzy when they came up at auction, selling for $83 million and $71.2 million, respectively. In 2018, the 19-carat Winston Pink Legacy set a per-carat record when the famed New York jeweler acquired it for more than $50 million at Christie's Geneva. And last October, a 10.64-carat pink diamond ring went for $19.9 million at Sotheby's Hong Kong.
These "hot pinks" and their much smaller but still quite valuable little sisters are on fire for a reason: They account for just 0.03 percent of annual global diamond production, so very few exist. "Pink is one of the rarest diamond colors in the world," says Lee Josephson, CEO of Diamonds by Raymond Lee. "Moreover, the natural cause of pink diamonds is still something of a mystery, so this enhances their allure."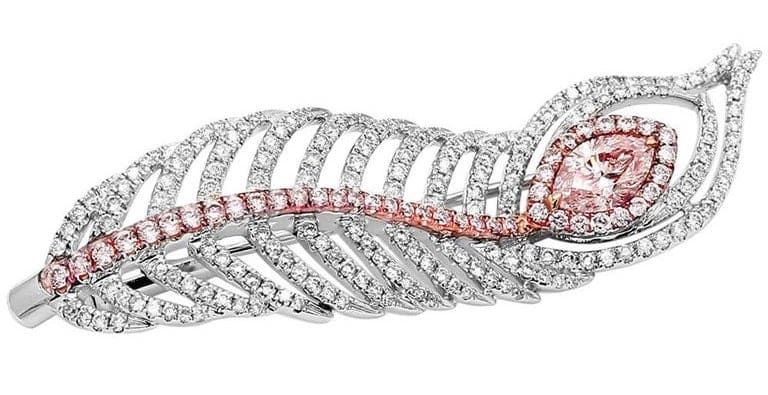 It's true that no one, not even top gemologists, knows what creates the stones' rosy (and sometimes lavender, raspberry or blush) hue. As with all diamonds, the four Cs determine how pinks are priced, with special attention paid to the color. This should be described according to the Gemological Institute of America (GIA)'s colored-diamond guidelines, using the official terms for the main and secondary (or undertone) colors and their intensity ("Faint," "Fancy" "Fancy Intense," or "Fancy Vivid").
The more saturated and evenly distributed the color, the more valuable the stone. A medium pink stone — the shade of bubblegum, cotton candy or cherry blossoms — is generally considered the most desirable. The cut can affect the quality of the gem. "Because of their faceting, emerald cuts do not usually retain color well," explains Roman Malakov, owner of Roman Malakov Jewelry. So, a step-cut stone that maintains its rosy hue, like the one in the ring below, is "a rare find," he notes.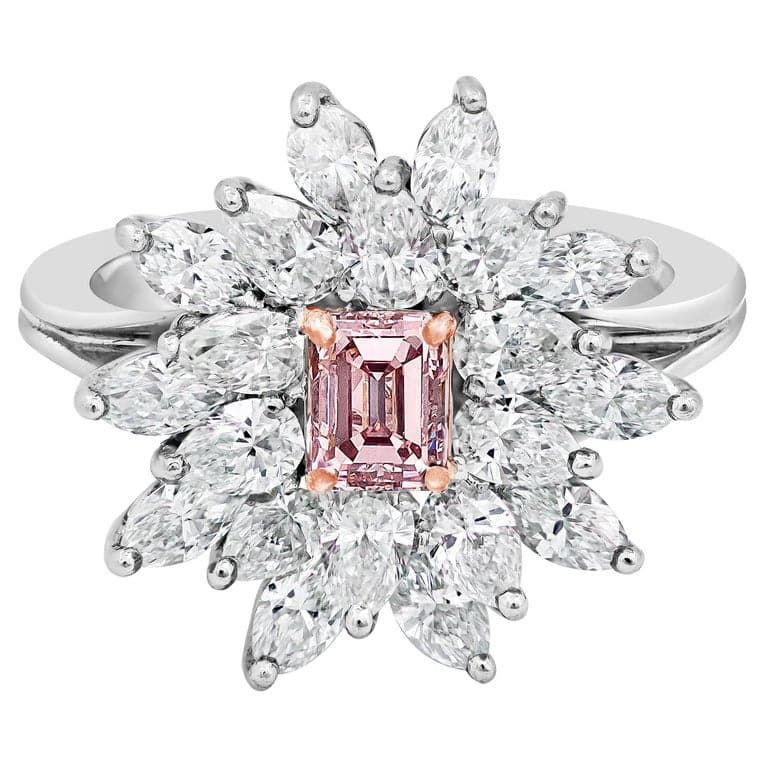 The good news: There's plenty of pink diamond jewelry available that doesn't cost millions of dollars per carat. The bad news: The supply will dwindle with the closure, later this year, of Rio Tinto's Argyle mine, in Western Australia, which produces 90 percent of the world's pink diamond supply.
Back in 2012, noted jewelry author and historian Vivienne Becker told the Australian Associated Press, "In another decade the Argyle Pink Diamond will emerge as the new Fabergé egg, the thing jewelry myths are made of." We're almost there. So, if you can find an Argyle stone, or jewelry made with Argyles, even the lightest-pink pavé, buy it while you still can.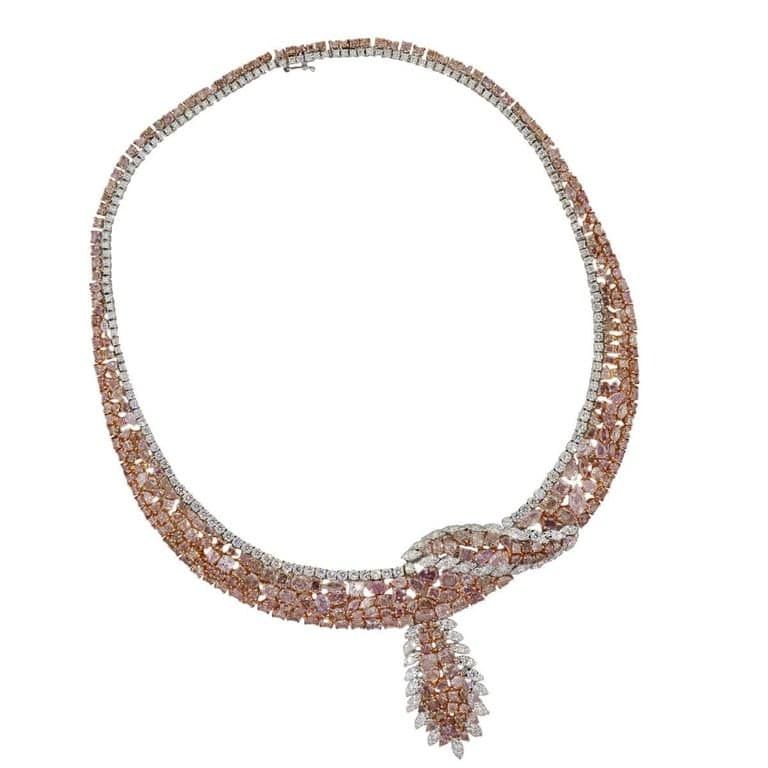 The Argyle mine has been in operation only since the early 1980s, so older pink diamond jewelry may be composed of modern stones in antique or vintage settings; if the stones are older, they likely hail from mines in South Africa or Brazil. Reputable dealers should be able to give you an idea of the provenance, ideally along with certified paperwork supporting their claim.
"Any pink diamond over one carat absolutely must have a GIA report to be taken seriously," says Daniel Namdar, a diamantaire whose work is represented by Diamond Runway. "Stones without a GIA report can be pinks that are either dressed up in the mounting to look more pink or possibly treated in some way."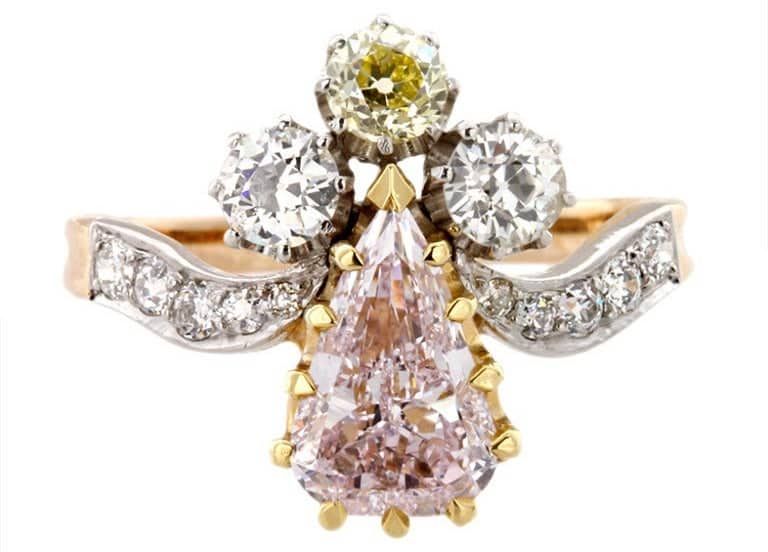 Whatever the stones' source, the rarity, glamor and feminine charm of beautifully made pink-diamond jewels may be sufficient to seduce you, especially if you're shopping for an engagement ring or a gift for Valentine's Day or some other occasion that calls for a lavish show of affection.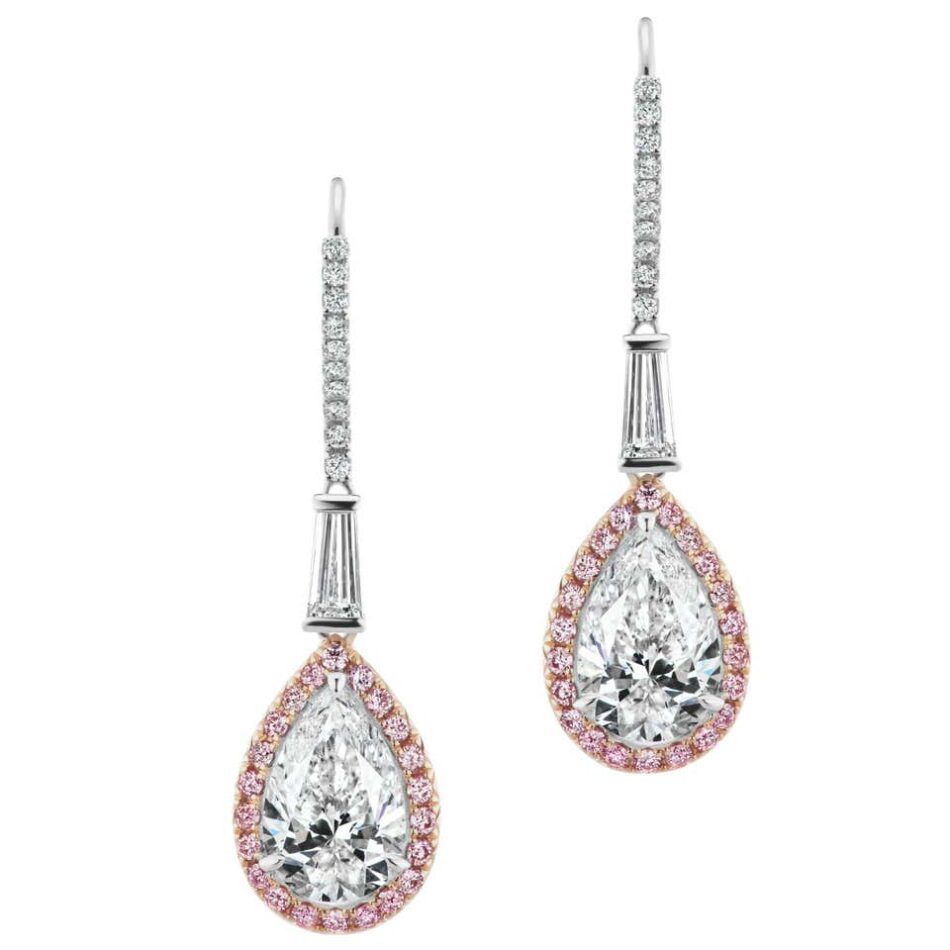 "With the demand for pink diamonds exponentially increasing, and the supply expected to markedly decrease due to the closure of the Argyle Mine, the market prices will continue to rise," says Josephson. "Currently, certified natural Fancy Vivid pink diamonds are the most expensive diamonds on the market, ranging from $30,000 to $100,000 per carat. They are 20 times the price of a white diamond."
And if the strength of one's love is measured by the rareness of the stone presented, these gems may be the ultimate token of affection. Or, as Josephson puts it, "They are the epitome of romance in the form of a diamond."