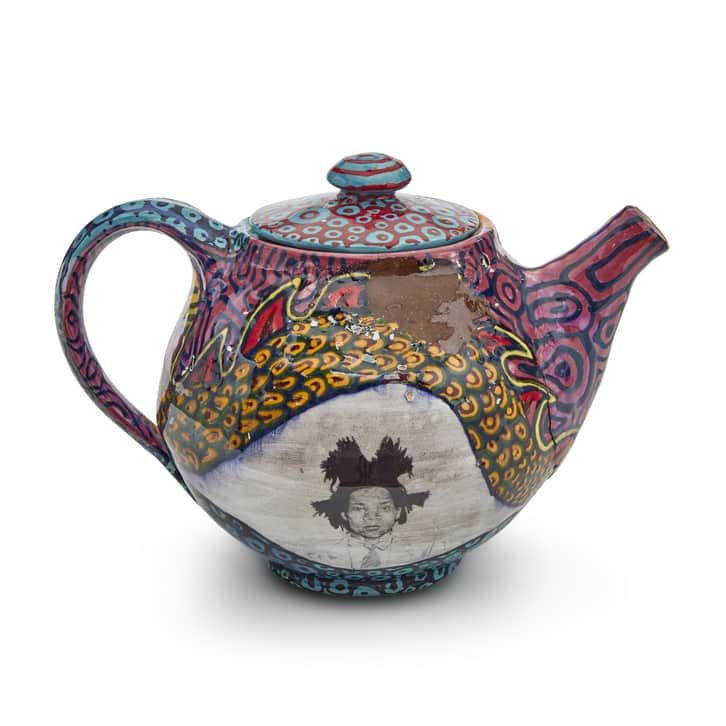 Philadelphia artist Roberto Lugo dismantles tradition with his use of clay, creating ornate tea sets, platters and funerary urns that combine his exuberant street-art style with deep messages about social mobility, racial equality and the dethroning of the cultural elite.
Lugo flips the formalities historically associated with tea drinking in the West, once the preserve of the white upper class, by heightening the more positive aspects of the ritual centered around sharing and conversation.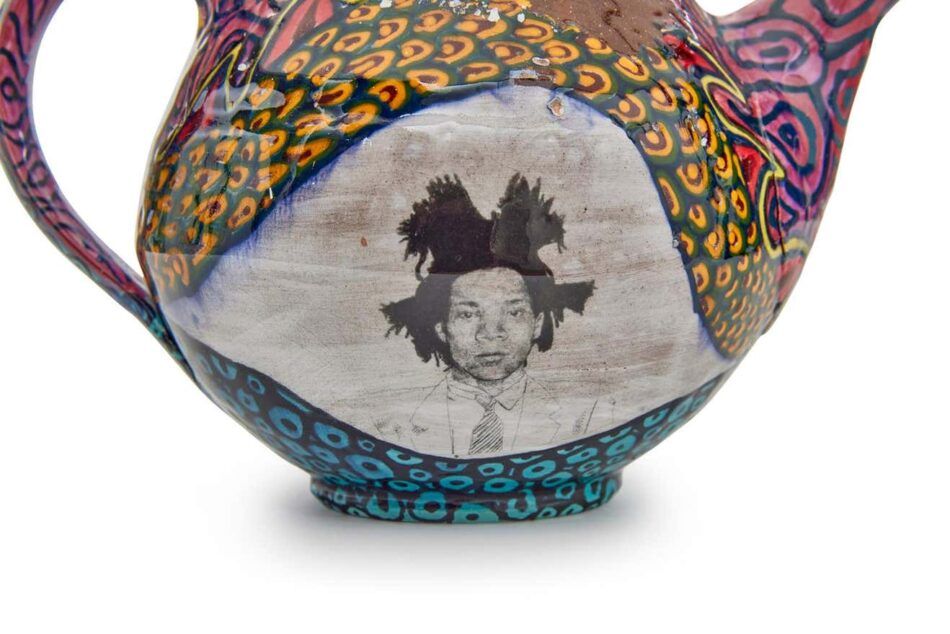 "When I first started taking ceramic classes, all the students were making teapots, and I didn't really understand it," says the self-proclaimed "ghetto potter," who was born to Puerto Rican parents in the hard-scrabble neighborhood of Kensington, Philadelphia, and began his career as a graffiti artist. "I thought, 'This is not something that I connect to culturally,' just as making pottery felt like something I wasn't supposed to be doing. When I make a teapot, I'm thinking about the accessibility that happens around that particular vessel."
In his work, Lugo often draws on his own life experiences as well as the lives of famous disruptors from the worlds of art, politics, music and history. Everyone from Martin Luther King Jr. and James Baldwin to Joan Mitchell and Jimmy Hendrix feature on his highly charged glazed treasures.
This double-sided vessel, called the Agnes Martin/Jean-Michel Basquiat Teapot (2021) and available through Wexler Gallery, is an exuberant tribute to two of his heroes: the American Expressionist Agnes Martin, known for her grid-like paintings, and Jean-Michel Basquiat, who like Lugo, transitioned from unknown graffiti tagger to fine artist, using his defiant and lively art-making method as a means of engagement and activism.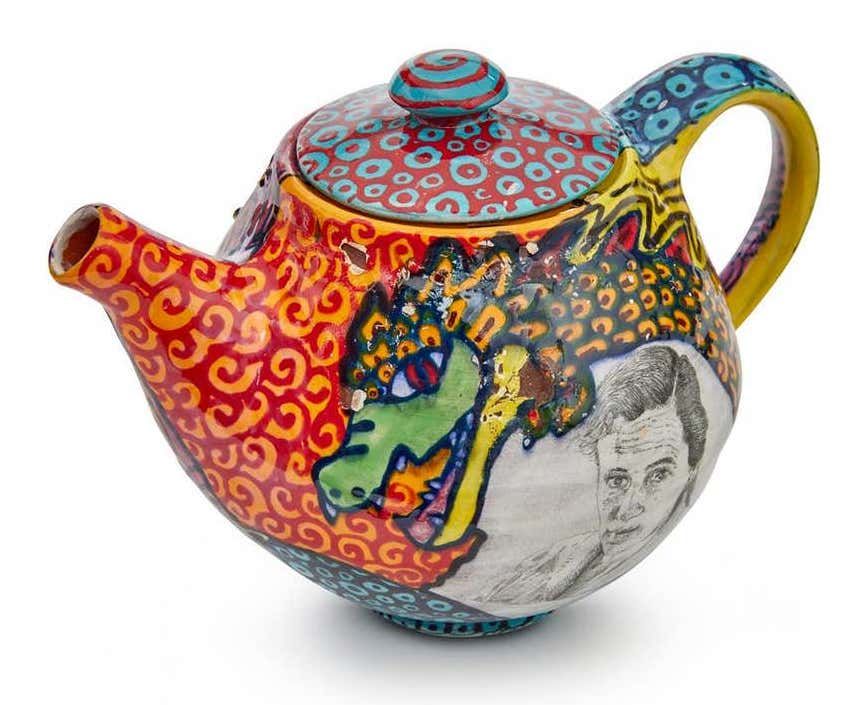 "I don't just think about ceramic objects for their specific function but in terms of the connotations they have within culture and society," Lugo explains. "I try to add to that conversation by complicating it, by including figures and ideas that haven't historically been included in that conversation."
Finely rendered black-and-white portraits of Basquiat and Martin appear on opposite sides of the vessel, surrounded by colorful abstract patterns, many of which form the scales of a cartoonish dragon. This fantasy "man and beast" mash-up is deceptively playful, embodying Lugo's modern spin on mythology as the visual manifestation of hope, progress and inclusivity.