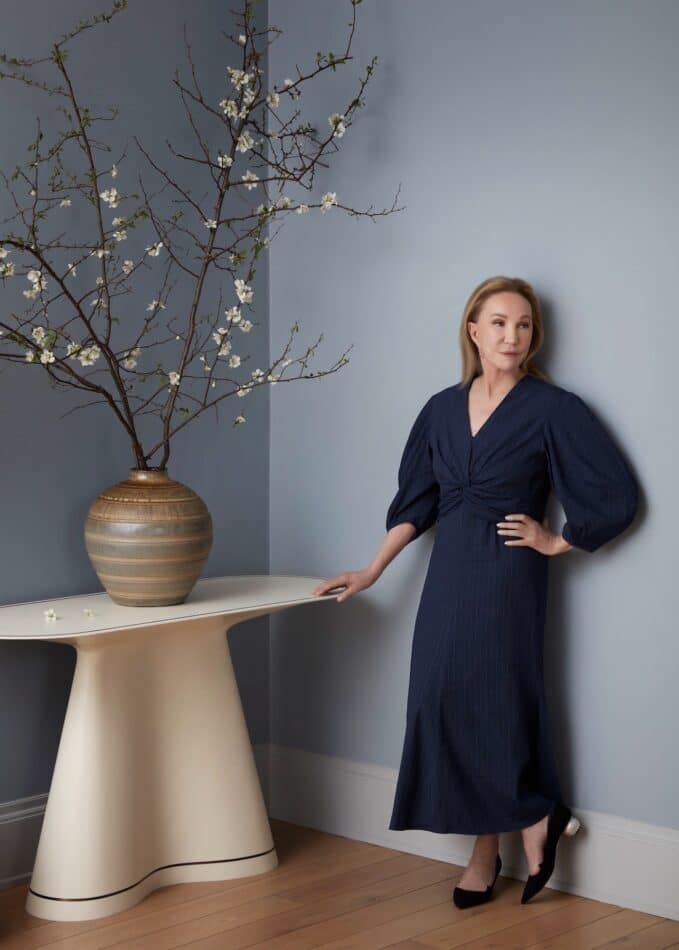 "I'm all for beauty, but I'm also very practical," says the New York–based designer Sandra Nunnerley, who creates elegant, tailored and often contemporary-art-focused residences for clients in Aspen, Hong Kong, Manhattan, Southampton and beyond.
Nunnerley could be referring to her luxe-but-livable interiors, but at the moment she's talking about the Nova console, the latest addition to her Celestial Collection of occasional tables.
Before the New Zealand–born Nunnerley launched her eponymous studio, in 1988, she studied both architecture and design. So, it's not surprising that striking the right balance between form and function informed her decision to use versatile, lightweight Corian for her line.
"I wanted something with the gravity and feel of marble," she says of the material, "but without the actual weight so that it could be moved around to suit a variety of needs. Plus, it's wipeable!"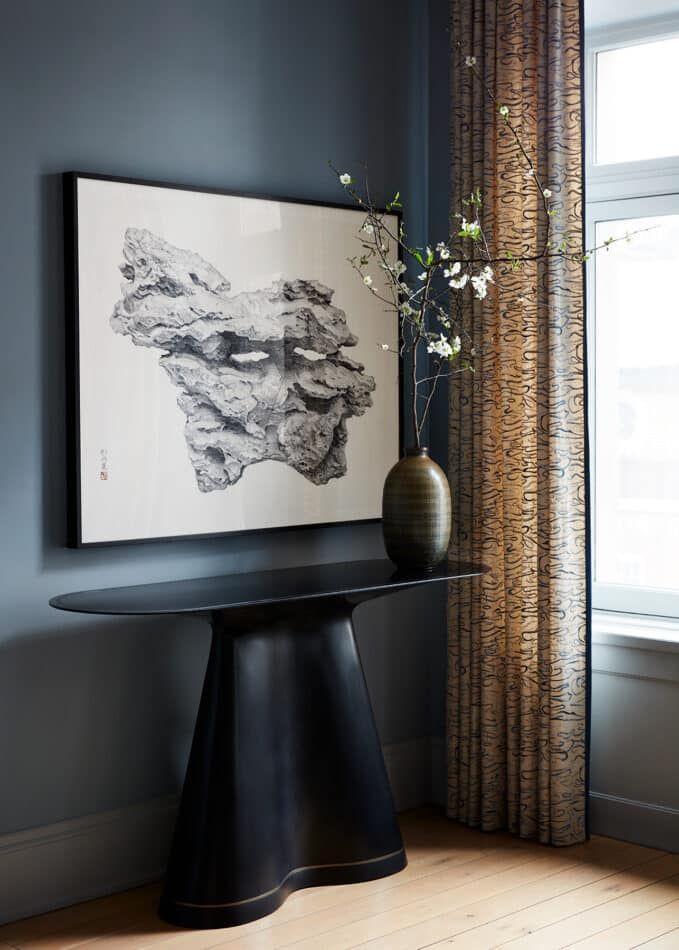 Nunnerley is constantly "on the hunt" for occasional tables for clients, so "it was wonderful to make something I'd want to use myself," she says of her astronomy-inspired collection, which debuted in 2016.
Produced in partnership with New York gallery Maison Gerard, the sculptural tables, of varying heights and circumferences, feature laser-cut bronze inlays of stylized starbursts, abstracted suns and moons and geometric shapes, which add decorative richness to the utilitarian Corian, often used for kitchen and bathroom countertops and as a durable material for furnishings.
"I love how Sandra used form to elevate an everyday material to a more noble status and then added the inlay to define the silhouette and make an even stronger statement," says Maison Gerard director Benoist F. Drut.
The Manhattan gallery is known as a go-to source for French Art Deco treasures by Jean-Michel Frank, Jules Leleu and Émile-Jacques Ruhlmann, as well as for contemporary pieces born of partnerships with designers like Nunnerley, Georgis & Mirgorodsky, Achille Salvagni and Hervé Van der Straeten.
"It is great to work with someone who not only understands the history of decorative arts but also current tastes" Drut adds. "Sandra is in the field, so she knows what activates contemporary spaces."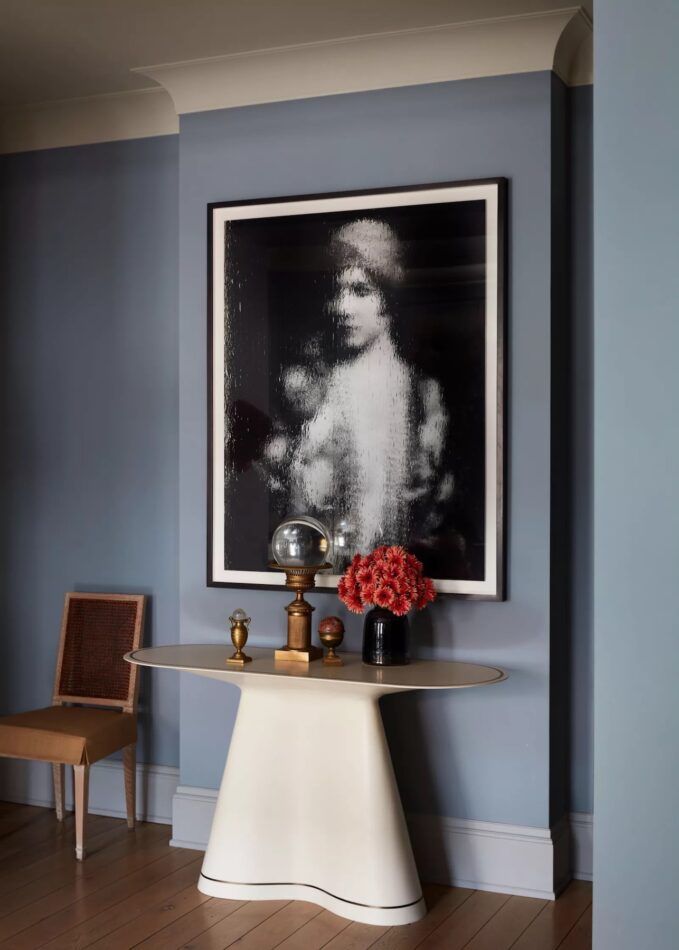 The Nova joins the Eclipse, Solaris and Luna side tables and, at nearly four and a half feet long, is the collection's most monumental offering to date. Available in both black and off-white, it is composed of a slender, elongated oval top resting on a flared pedestal base that evokes the expanding and contracting forces of its namesake's evolution. (There's also a smaller, coffee-table version called the Aurora that mimics the Nova's graceful lines.)
In the Nova, Nunnerley deployed the bronze inlay in simple, glimmering threads that run along the edge of the top and the bottom of the base. "An 18th-century French fine cabinetmaker would have done similarly, by inserting decorative metal into a fine wooden surface," says Drut. He adds that the result here is a table that feels "sensual, refined and timeless."