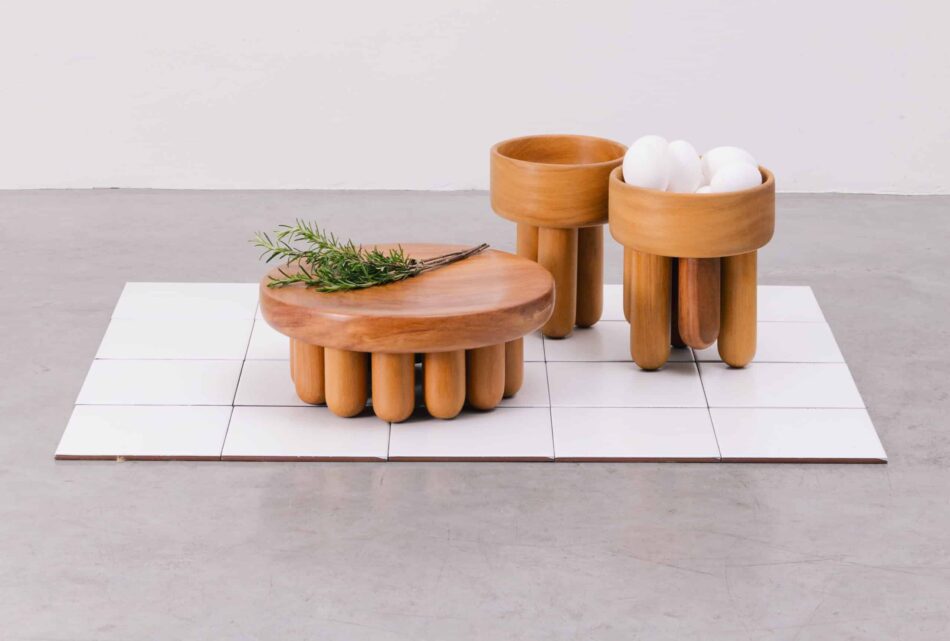 For one week in August, the Brazilian city of São Paulo becomes the destination for Latin American contemporary design.
Now in its seventh year, São Paulo Design Weekend provides a rare, enticing chance to experience the region's design culture and explore its connections to art, architecture, urbanism and technological and business innovation. The festival (which, despite its name, now lasts a week) was launched in 2012 by Lauro Andrade, the chief executive of Brazilian media company Summit Promo, who envisaged it as a counterpart to the Salone del Mobile in Milan.
This year's edition, which runs from August 18 to 25, offers can't-miss events, from trade shows and product introductions to live installations by local artists. Out of the hundreds of discoveries that await, here are a handful of exceptional pieces you won't want to miss.
---
Yankatu's Alma-Raiz Collection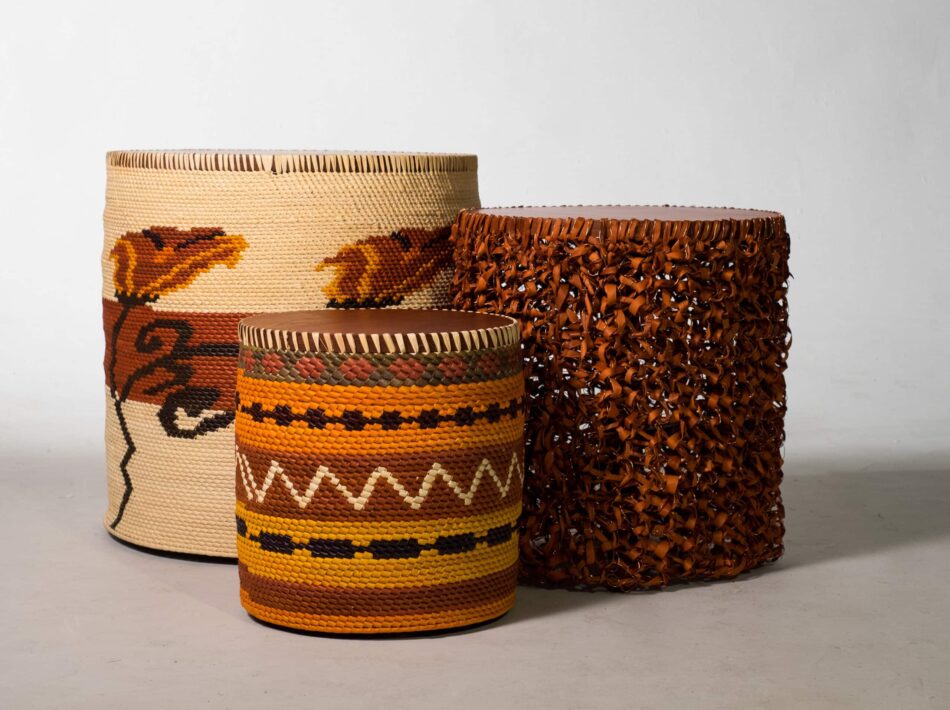 Yankatu founder Maria Fernanda sees the earth-toned woven tables, benches and chairs of her Alma-Raiz collection as part of Brazil's rich and ancient tradition of handicraft. "They are pieces that, like old indigenous drums, resonate with our history," says Fernanda, who tapped artisans in the riverside community of Urucureá, in northern Brazil, to craft her soulful designs. "Made of solid wood, cabriúva-parda, and tucum straw that receives natural dye, they overflow with the colors of the Amazon rain forest."
A fixture at the festival since launching Yankatu in 2015, Fernanda looks forward to showing her latest collections, which spotlight the work different local artisans. "Presenting a collection based on them at an event like the Design Weekend is an opportunity to shed light on this Brazilian wealth," she says. "It flows through the hands of amazing artisans across our country."
---
Noemi Saga Atelier's Boushi Lamp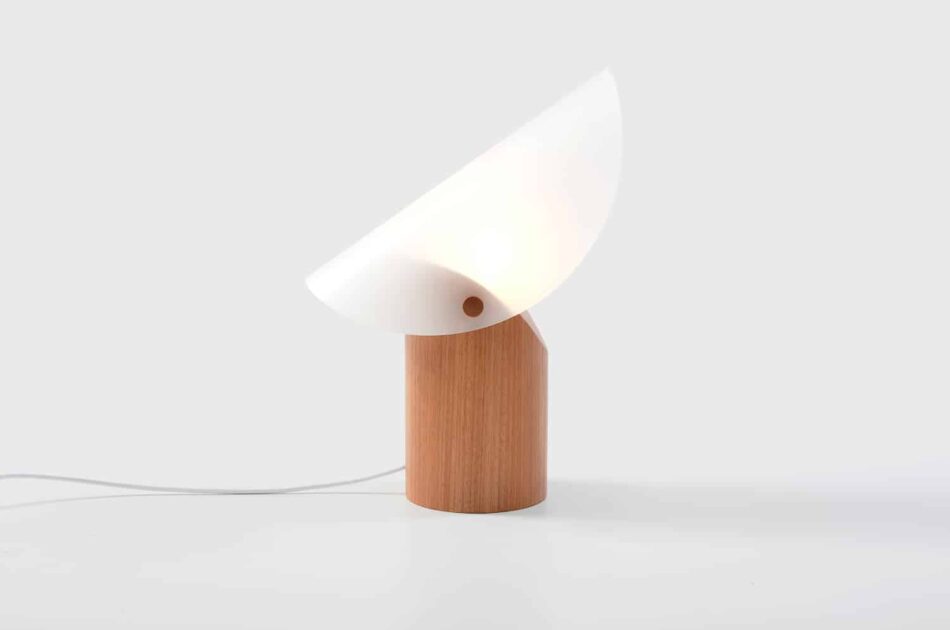 Created with manufacturer Móveis Schuster and inspired by a traditional Japanese hat of the same name, Noemi Saga's Boushi lamp has a domed acrylic shade that moves freely, enabling it to change with your mood, and a solid wood body that "reinforces the playful and nostalgic character," says Saga. The matte shade comes in a range of materials and finishes, giving you even more ways to express yourself through design.
---
Studio Iludi's Benta Collection
Crafted of attention-grabbing wood and soapstone, Benta Collection pays homage to the kitchen, "that most sacred space," say Iludi Studio designers Luiz Costa and Rodrigo Irffi. "It gathers wall lamps, racks, jugs, sideboards and feelings around the table."
This year is Iludi Studio's first showcase at São Paulo Design Weekend in three years. Among the pieces the designers have chosen for display, standouts include a gently sloping banana holder, cylindrical vases and wooden bowls with chubby legs.
---
Janete Costa Side Table at Vermeil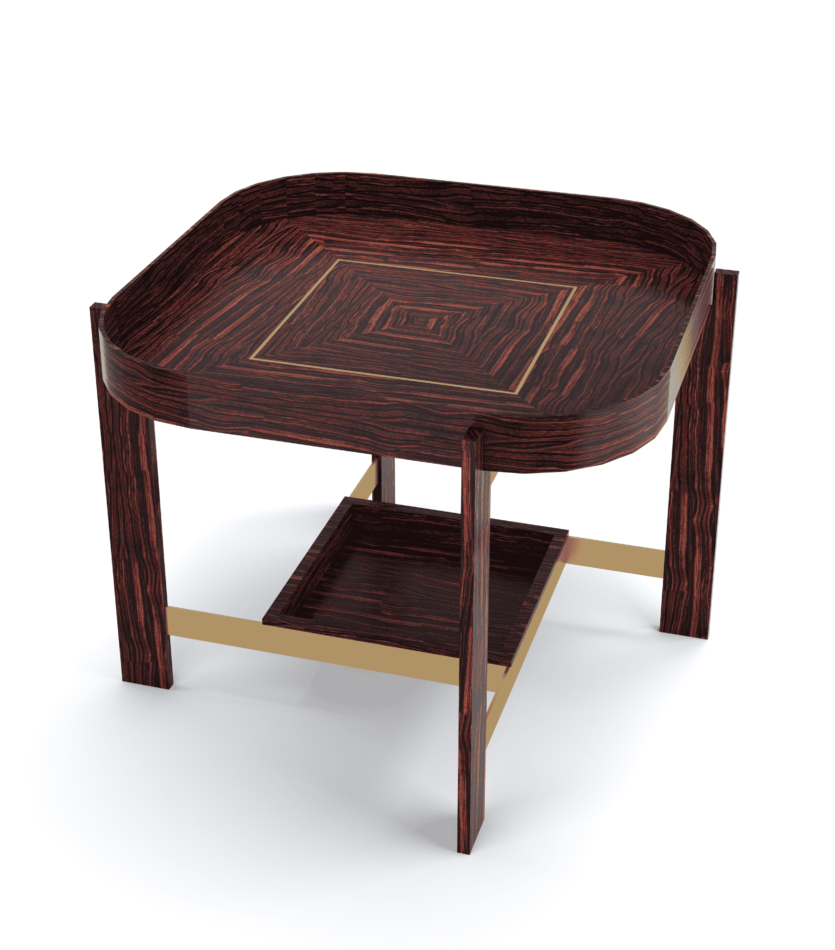 Referring to Janete Costa, Brazilian landscape designer Roberto Burle Marx once said, "If Janete didn't exist, we would have to invent a new Janete." Given her wealth of contributions to Brazilian design and interior architecture, it's hard to argue with his assessment.
Costa (1932–2008) was a fierce proponent of Brazilian folk art and crafts and insisted that the role of architecture, in her country at least, was to express regional and national identity. Her furniture designs, which arose from her work in interiors, did just that, amplifying the fine craftsmanship of Brazil. At this year's festival, Vermeil will showcase Costa's eye-catching Borsoi coffee and side tables and Olinda sideboard.
---