"There simply is no other rock band on the planet as photogenic as the Rolling Stones." — Benedikt Taschen
British Invasion bands are a fiercely debated subject. While many disagree about which band made the "best" music, there is general agreement that when it comes to style, one group reigns supreme: The Rolling Stones. At 1stdibs, we place a high premium on panache, which is why we were pleased to co-sponsor the opening party for TASCHEN's brand-new L.A. gallery and its inaugural photographic exhibition that celebrates the iconic rockers and their flair for looking unassailably cool in pictures.
"It's Just A Shot Away: The Rolling Stones in Photographs" runs through January31st and features 100 works by photographers such as David Bailey, Andy Warhol, David LaChapelle and Terry Richardson. The show coincides with the recent release of a 500-page photographic tome from TASCHEN that was recently featured in Introspective and can be purchased from TASCHEN's 1stdibs storefront. Unsurprisingly, there were plenty of celebs there to meet David Bailey — the guest of honor — and admire the show's offerings. Scroll down to see some of the VIPs that attended opening night.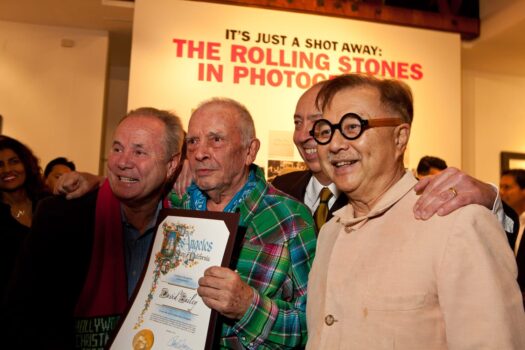 From left, LA Councilmember Tom LaBonge, photographer David Bailey, publisher Benedikt Taschen and restauranteur-turned-artist Michael Chow.
---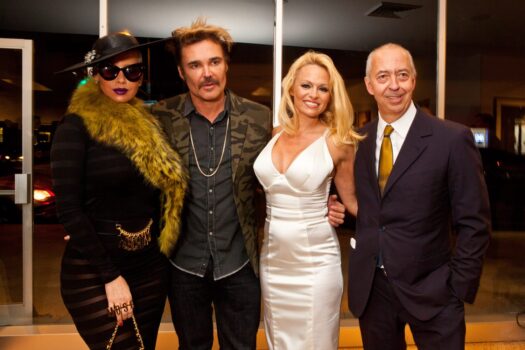 It was a colorful crowd (especially for a book launch). From left, Amber Rose, David LaChapelle, Pamela Anderson and Benedikt Taschen.
---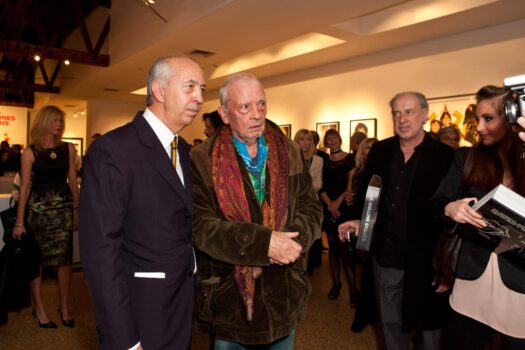 Benedikt Taschen with the man of the hour, David Bailey.
---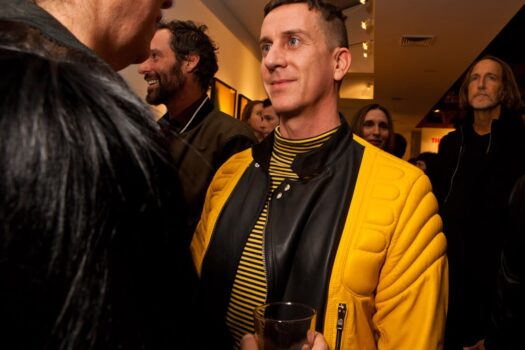 Fashion provocatuer-slash-designer Jeremy Scott.
---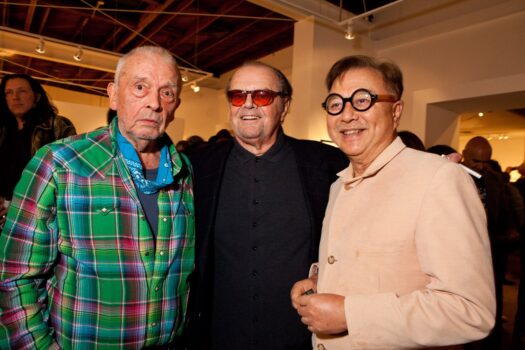 And then there was Jack. From left, David Bailey, Jack Nicholson, and Michael Chow.
---
Update on former California Governor Arnold Schwarzenegger: still posing with babies.