Manhattan's only residential building designed by the late Dame Zaha Hadid, the Pritzker Prize–winning architect, will soon open in West Chelsea. Long intrigued by the neighborhood, Hadid drew inspiration from its many art galleries and the High Line, the elevated park that transformed a disused railway line into an urban oasis, which the structure overlooks.
In addition to a 75-foot swimming pool, a private IMAX theater, an outdoor sculpture deck and automated valet parking, the 39-unit ultra-luxury building features Hadid's signature curves. The hand-rubbed-metal facade describes a fluid line that rises from the ground and loops skyward, forming a chevron pattern.
"One of the foundations of our work is the seamless connectivity between building and landscape," says Ed Gaskin, senior associate at Zaha Hadid Architects. "For 520 West 28th, this is an urban landscape. The fluidity of the building's handcrafted facade deliberately frames different views from each apartment along the High Line, to the Empire State and towards the Hudson River."
Although Hadid died unexpectedly before the building was completed, this unique residence bears her innovative stamp throughout. "The project was fully designed inside and out and was well under construction at the time of her sudden passing," says Greg Gushee of the Related Companies, the developer of the building.
Jennifer Post and West Chin, each of whom is both architect and designer, staged model apartments in the new complex. Post says: "I wanted to be respectful of the vision that Zaha had for the building with her signature curves and fluid lines and of course to respect the centerpiece of the space — its spectacular views of the city."

Click through the slideshow below to see the model interiors.
Tour the Zaha Hadid Building That Rises over the High Line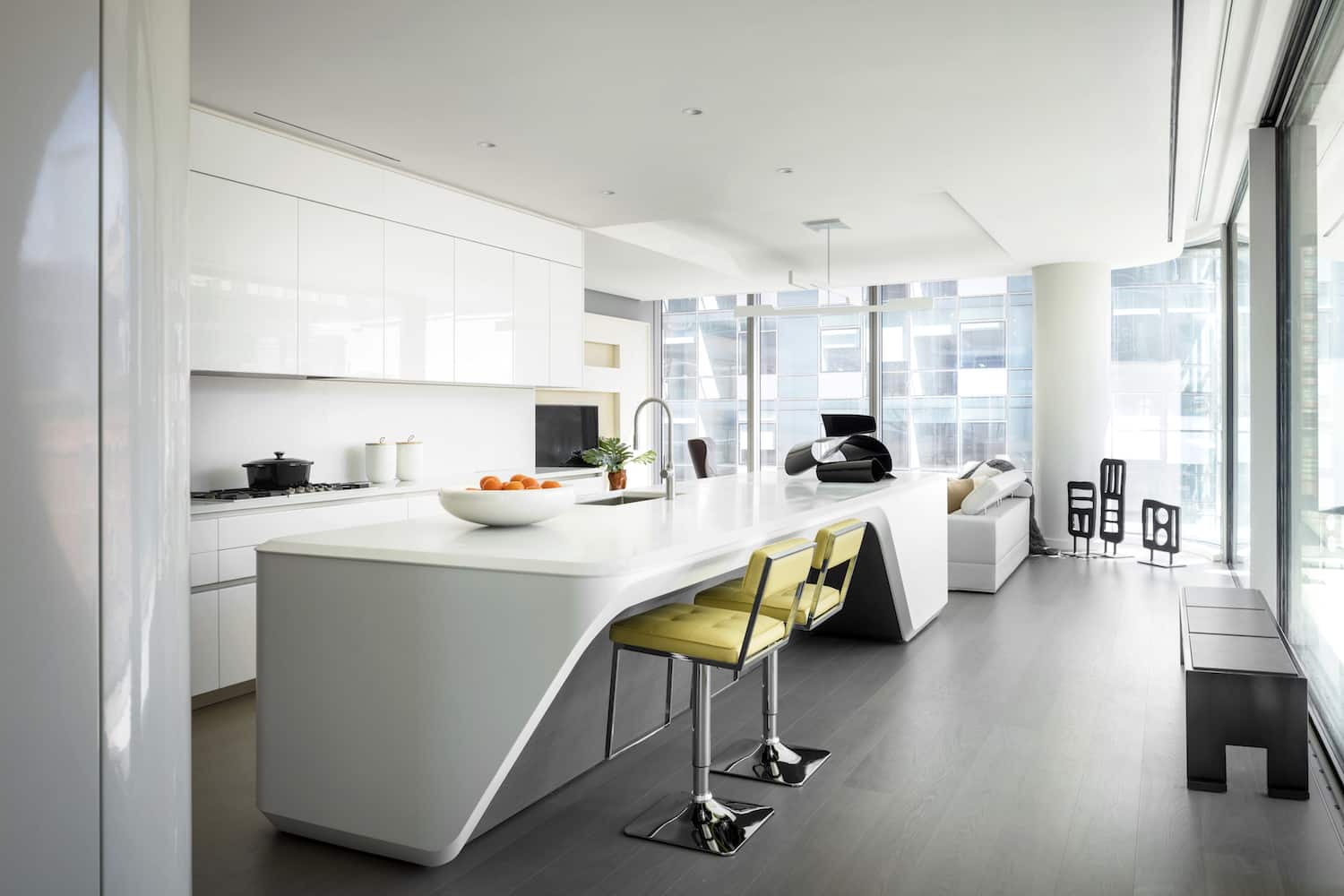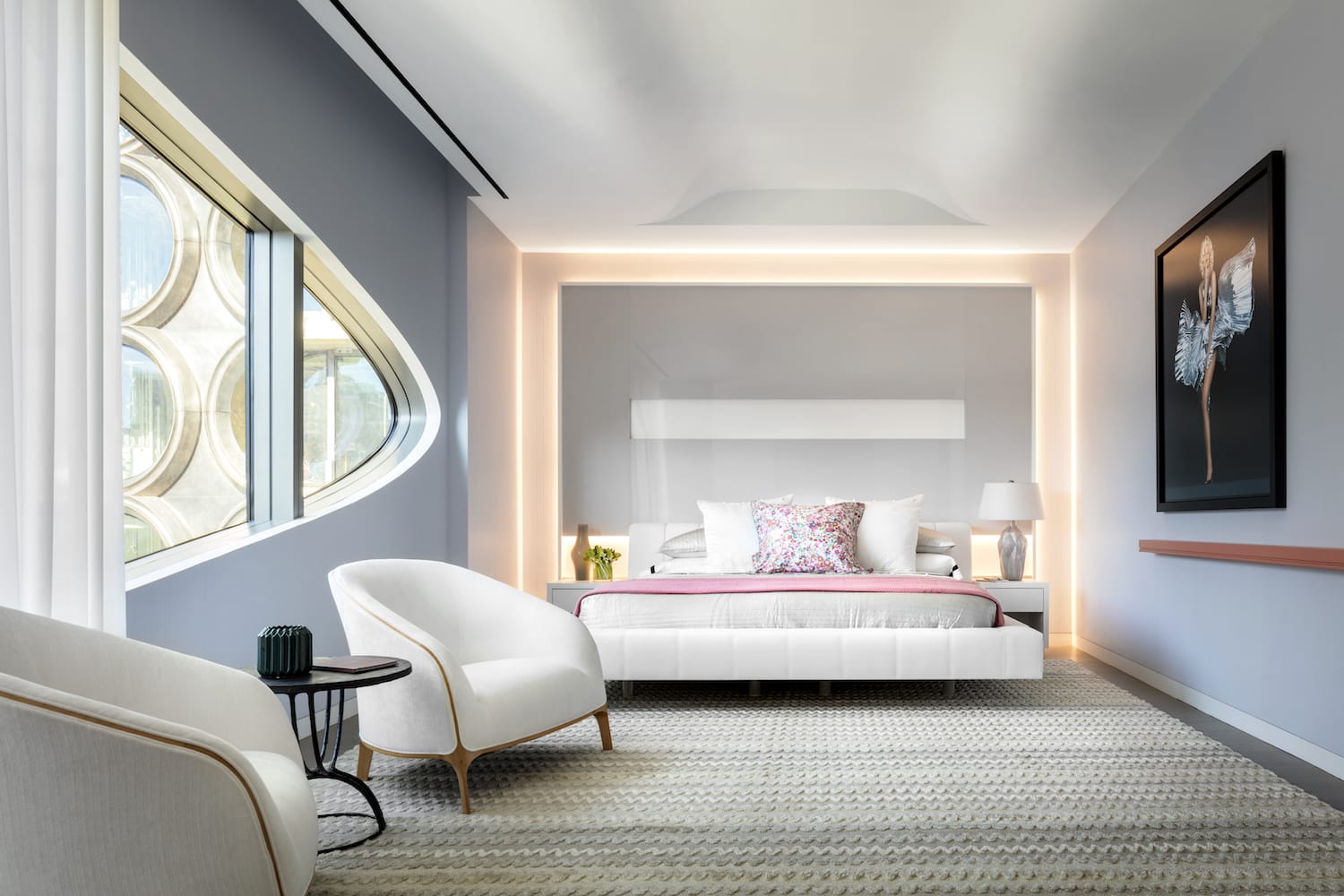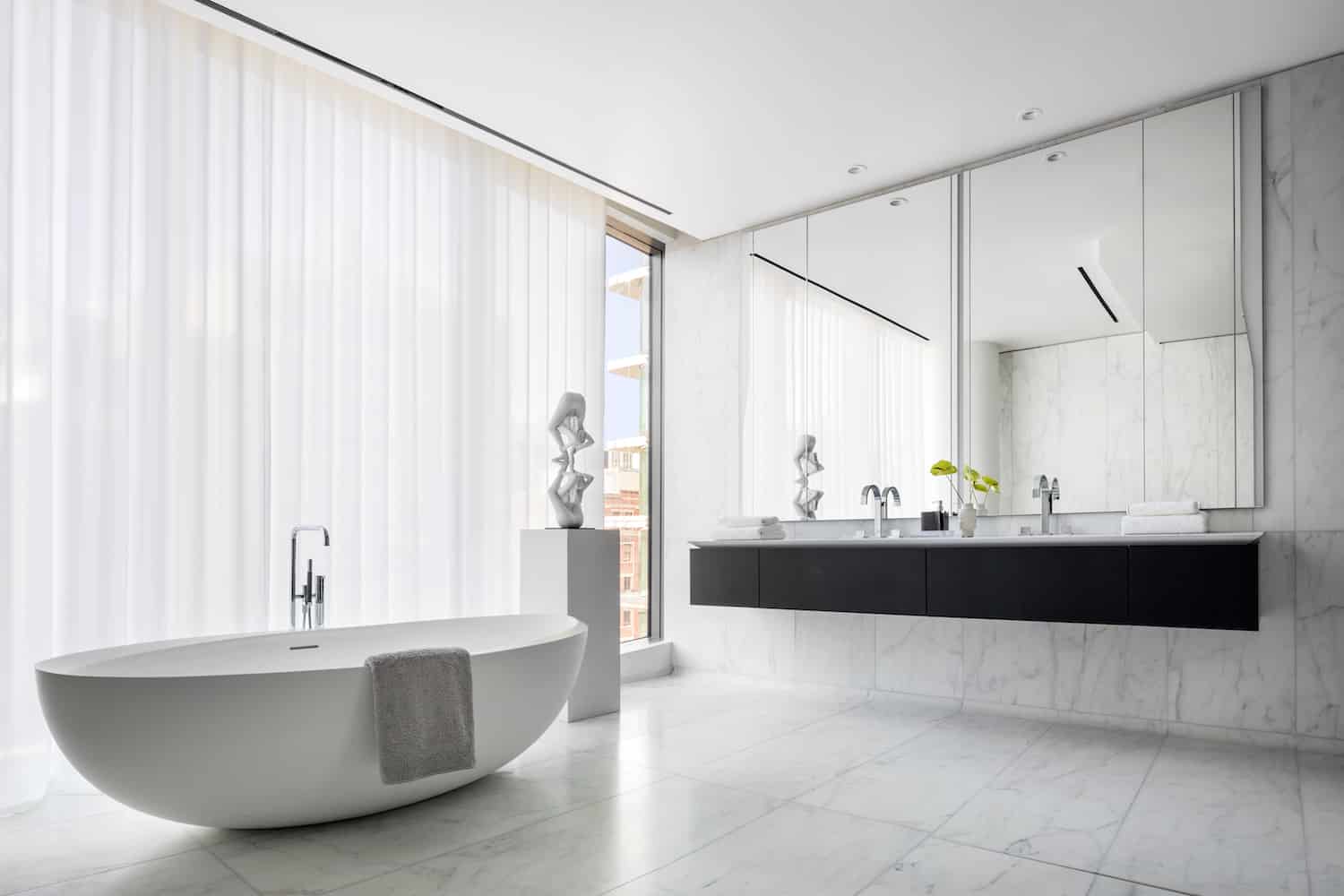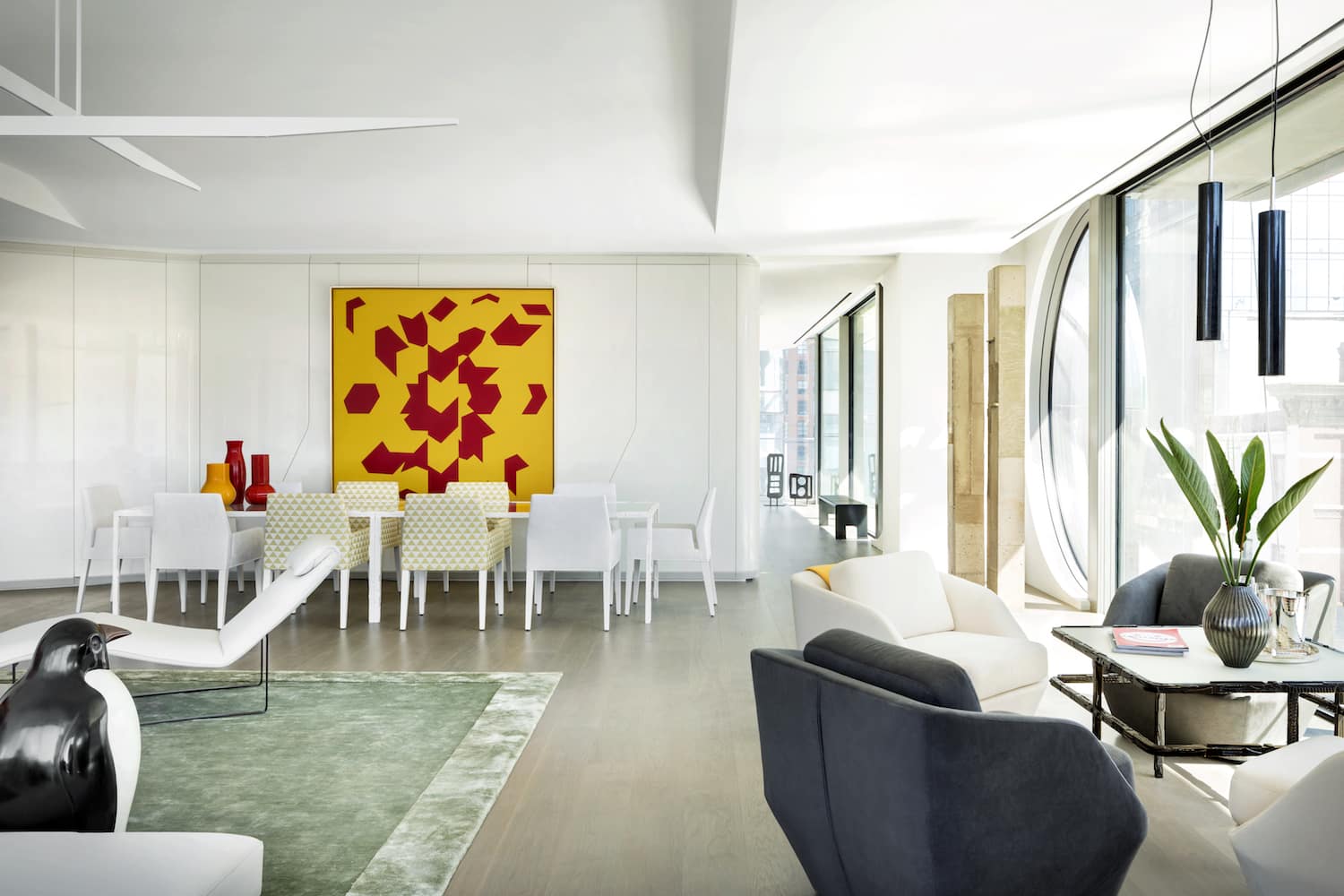 All interior photos by Scott Frances
---