Italian, 1916-2001
Italian designer Marco Zanuso helped cement his country's place as a world leader in furniture design that used new materials in revolutionary ways.
Zanuso was part of a generation of furniture designers who encouraged a sharp departure from the traditionalism and classicalism that reigned over the design industry before the war. These designers, who are associated with what we now call mid-century modernism, experimented with new technologies and materials to deliver on the world's newfound need for streamlined products that represented the future.
After graduating from the Polytechnic University of Milan in 1939 with a degree in architecture, Zanuso served in the Navy during World War II. Soon after the war, he opened his own design firm in Milan in 1945. He later became an editor at well-regarded design magazines Domus and Casabella.
Zanuso used this editorial platform to both promote new Italian designs as well as his own pieces, some of which he made using unconventional materials like foam and latex. For instance, his famous Lady armchair from 1951 is a composition of foam rubber and Nastro Cord, a recently invented textile band of rubberized fabric that eliminated the need for metal springs. It was one of several pieces he designed for Italian manufacturer Arflex, along with the 1949 Antropus chair and the 1951 Sleep-o-matic sofa.
Zanuso often collaborated with other like-minded creatives. From 1955 until 1957, he was Olivetti's architect, designing factories across Brazil, and for nearly two decades, he collaborated with German designer Richard Sapper. The pair's most famous product is the 4999 children's chair, manufactured in the 1960s by Kartell in Italy. The stackable chair was the first to be manufactured entirely of injection-molded plastic.
Zanuso and Sapper also partnered on the 1962 Brionvega Doney 14, the first European-made portable transistor TV; its sleek, compact and curvy form deeply influenced the design of television sets that followed, which were far more sculptural in form than the rigid boxes that characterized early models.
From the 1970s onward, Zanuso taught architecture and industrial design at the Polytechnic University of Milan. He still exercised his creative talents, planning the headquarters for computer companies and renovating Italian theaters.
Each of Zanuso's elegant works were demonstrative of a forward-looking sensibility. His projects saw an integration of novel industrial materials that not only helped emphasize the beauty of good design but also played a role in rendering these well-made products accessible to everyday consumers.
On 1stDibs, find a collection of vintage Marco Zanuso furniture, including armchairs, sofas, table lamps and other items.
Iconic Designs from Marco Zanuso
Explore timeless pieces that have earned their place in history.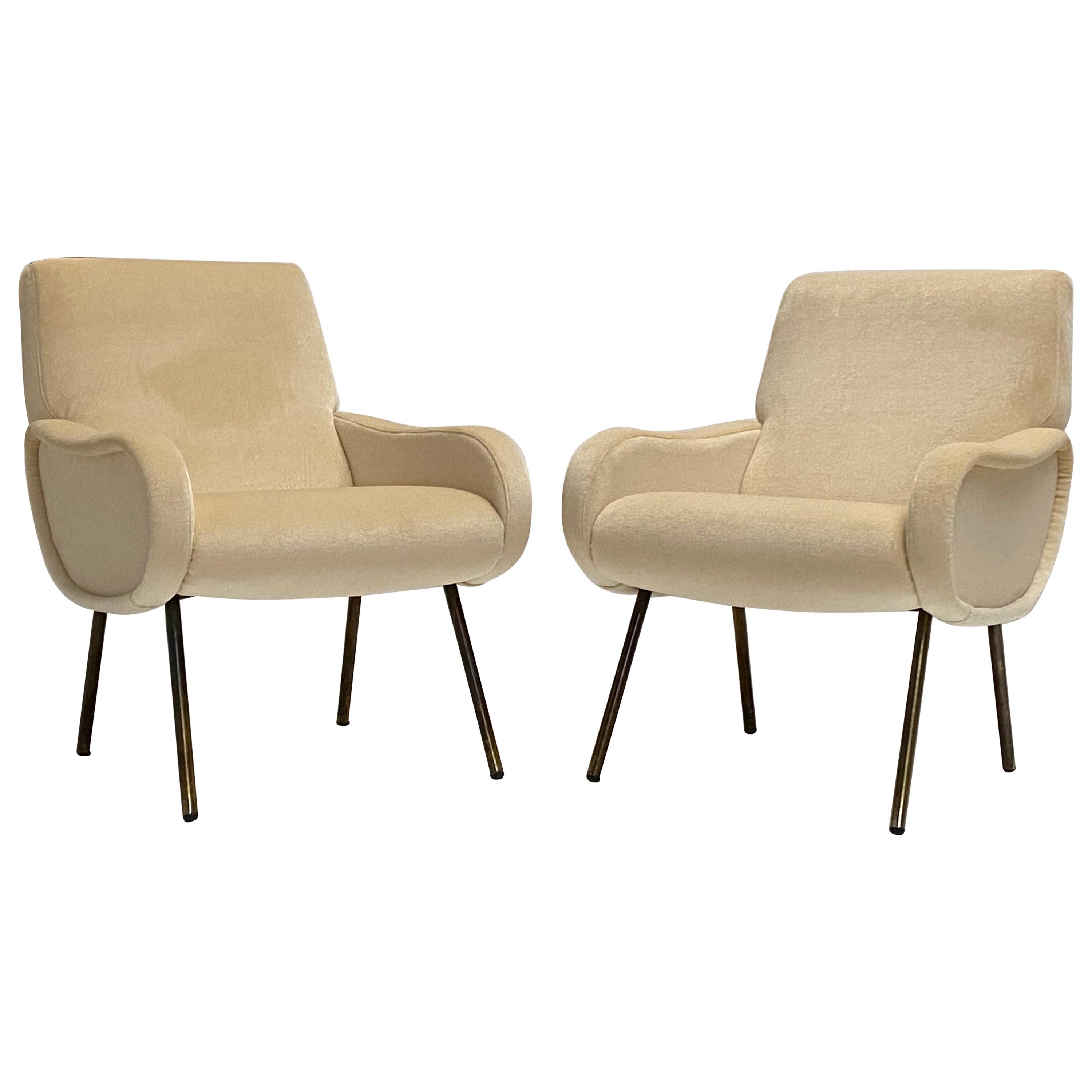 Lady Armchair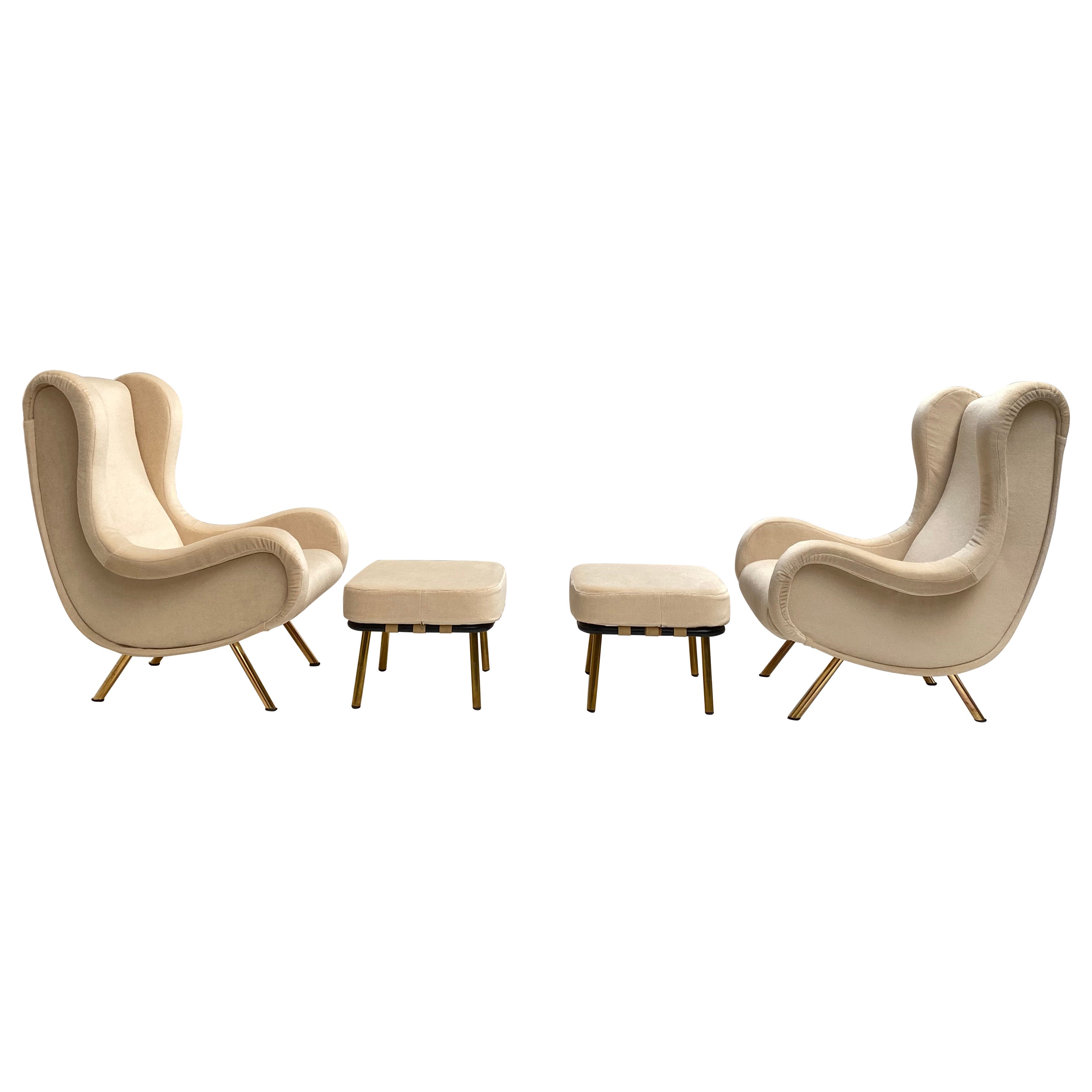 Marco Zanuso Senior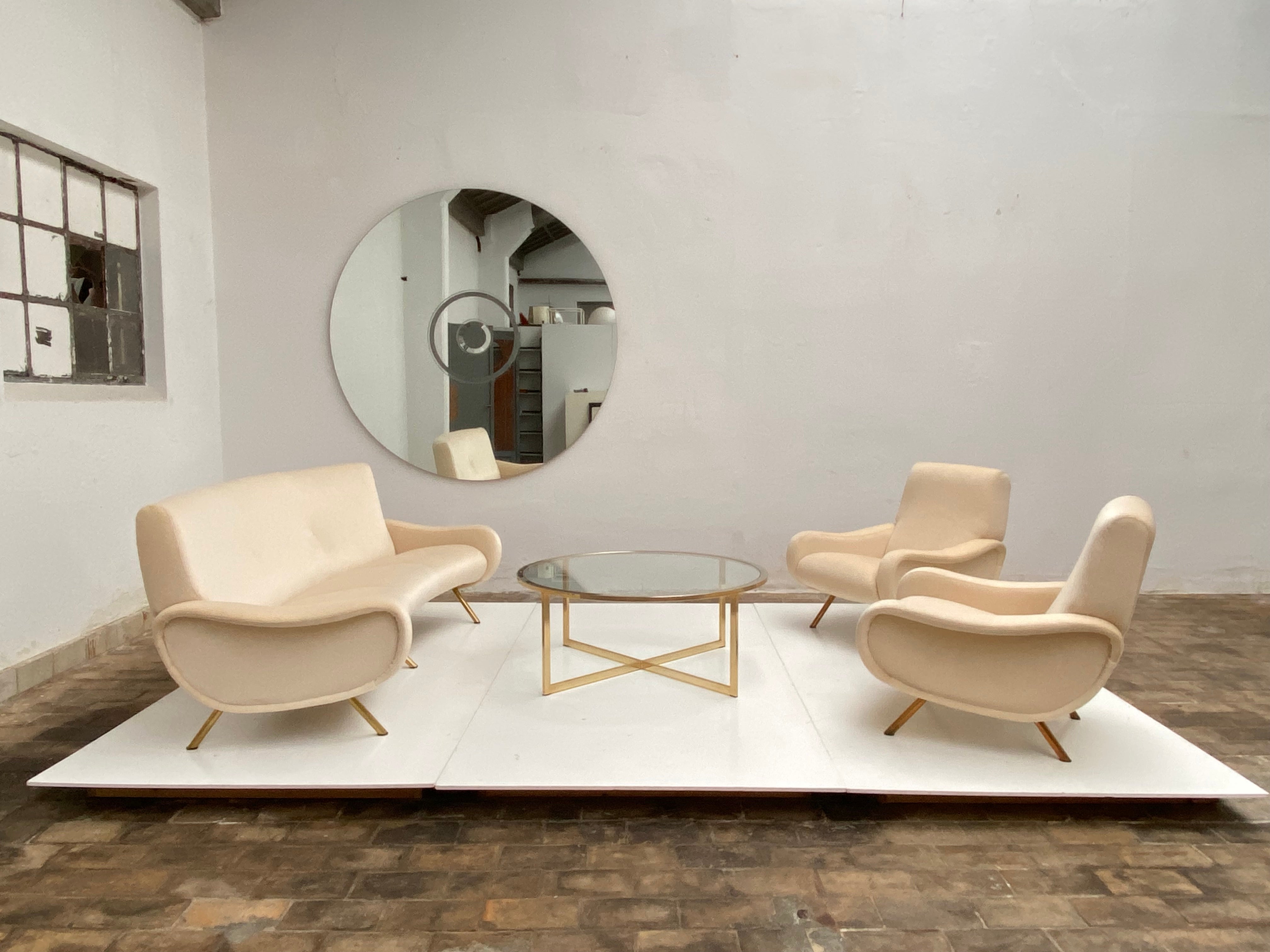 Lady Divano Sofa
Browse all Furniture from Marco Zanuso
Shop Now
Creators Similar to Marco Zanuso
More Marco Zanuso Designs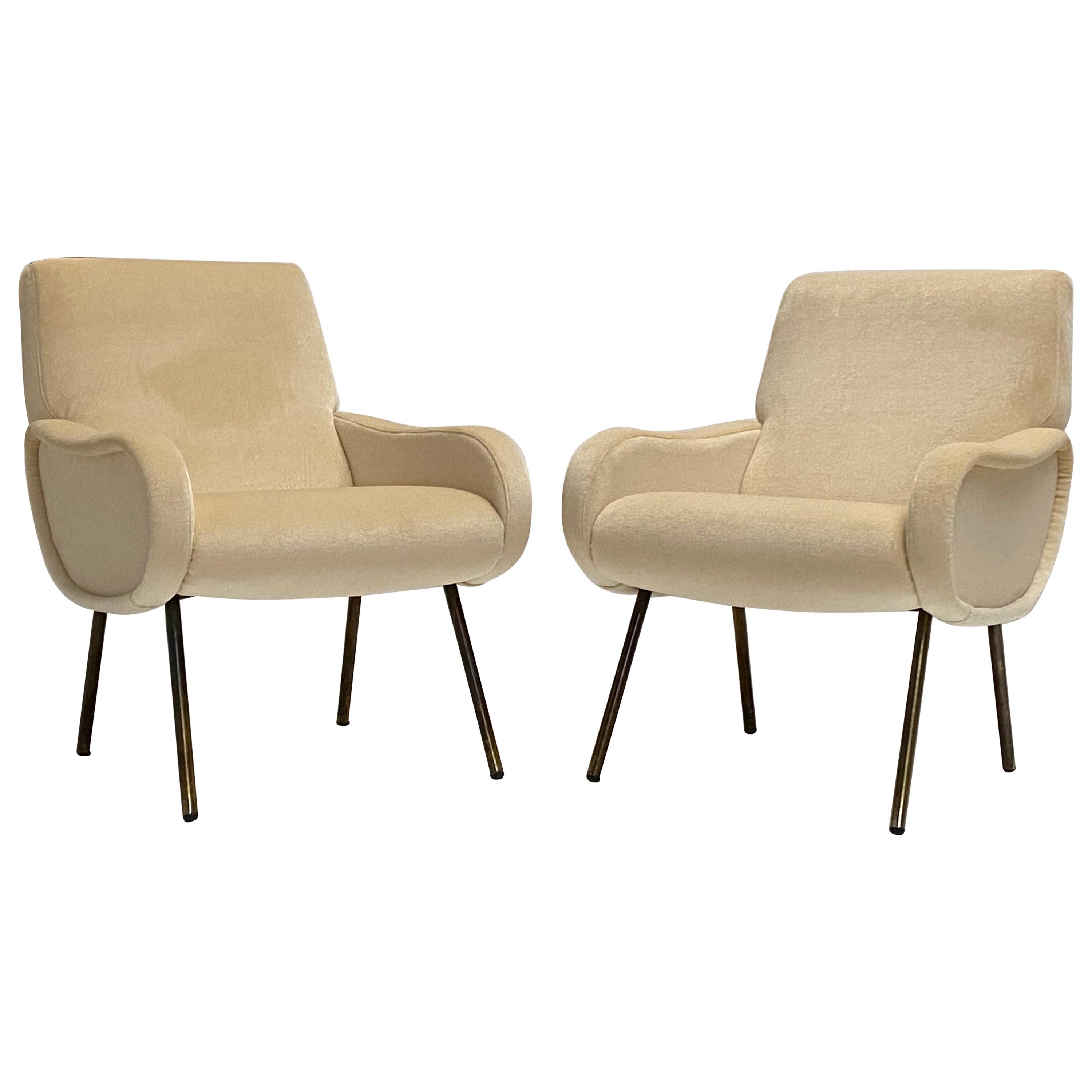 Materials
Fabric, Metal, Brass, Wood
While the scoop-like form of the Lady armchair, designed in 1951 by Italian architect and furniture maker Marco Zanuso (1916–2001), might not be the most visually arresting chair on the auction block today, it's one of the classic pieces of mid-century modern furniture and was quite revolutionary for its time.  Like many designers of the day, Zanuso was fascinated with new materials like polyurethane foam and elastic tape. In the 1940s, he began experimenting with them through a collaboration...
Shop All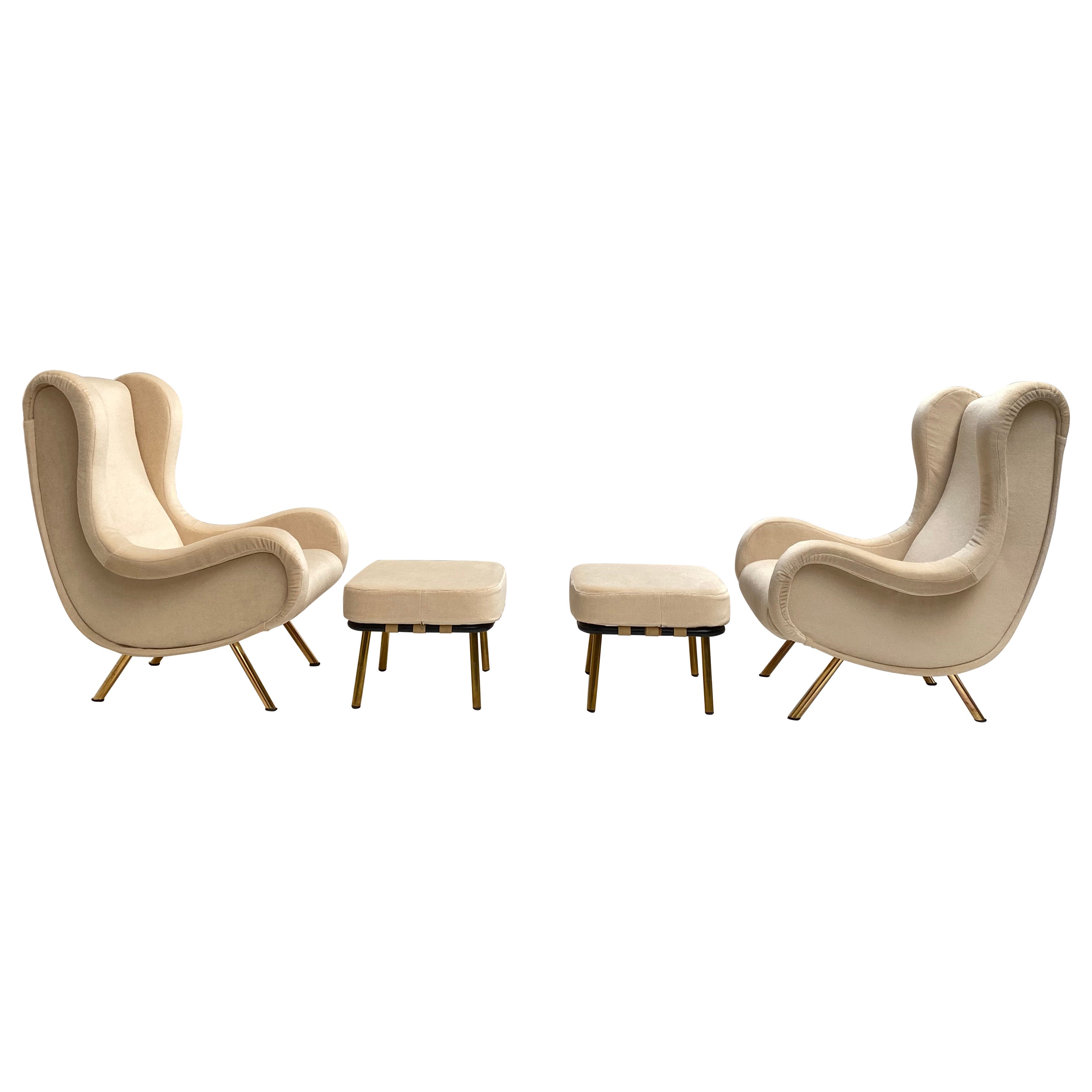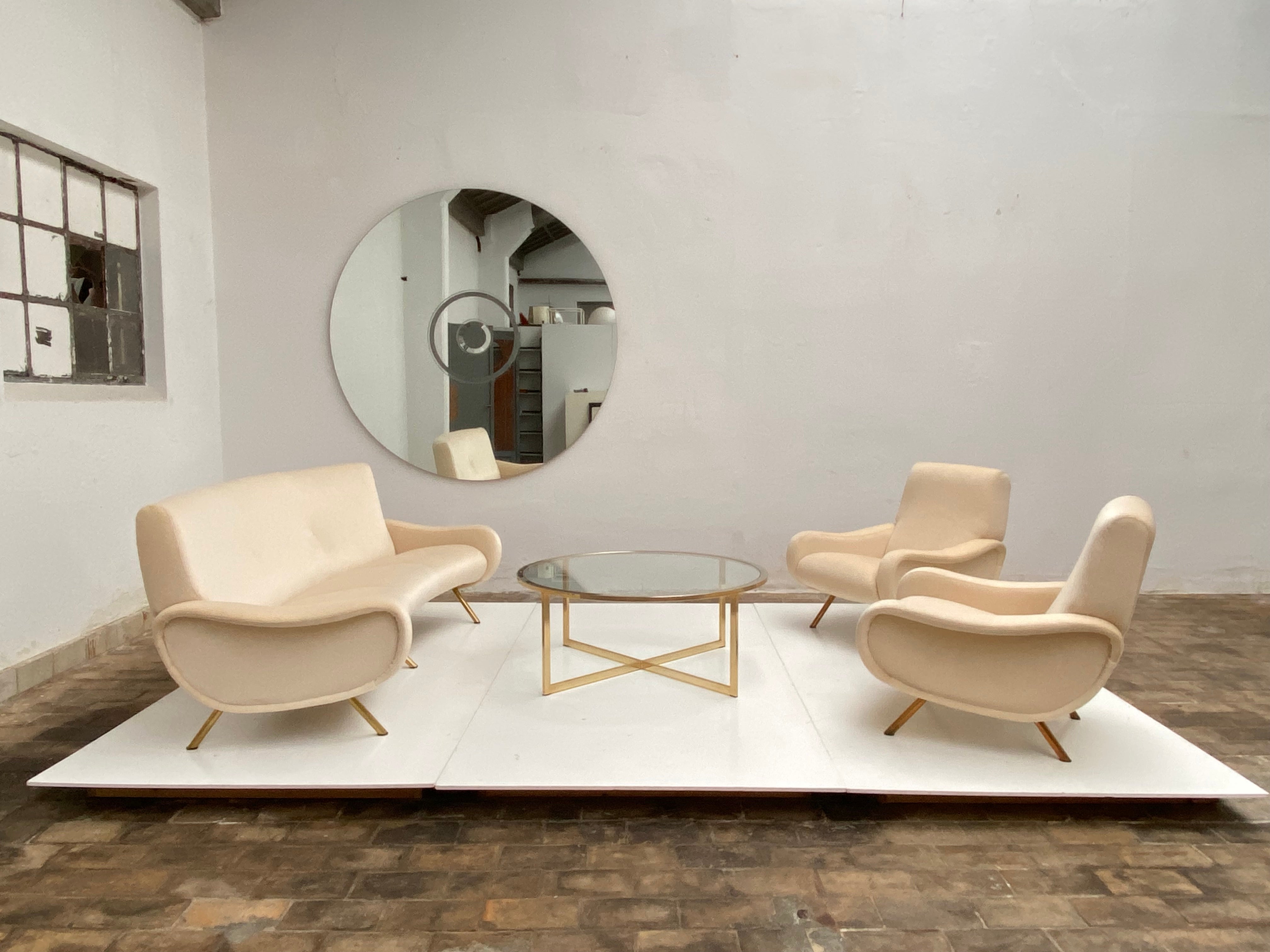 Materials
Fabric, Metal, Brass, Mohair, Steel, Wool
Shop All
Marco Zanuso furniture for sale on 1stDibs.
Marco Zanuso furniture are available for sale on 1stDibs. These distinctive items are frequently made of
milk glass
and are designed with extraordinary care. Many of the original furniture by Marco Zanuso were created in the
modern
style in
italy
during the
21st century and contemporary
. If you're looking for additional options, many customers also consider furniture by
Franco Albini
,
Carlo De Carli
, and
Paolo Buffa
. Prices for Marco Zanuso furniture can differ depending upon size, time period and other attributes — on 1stDibs, these items begin at £1,613 and can go as high as £1,613, while a piece like these, on average, fetch £1,613.