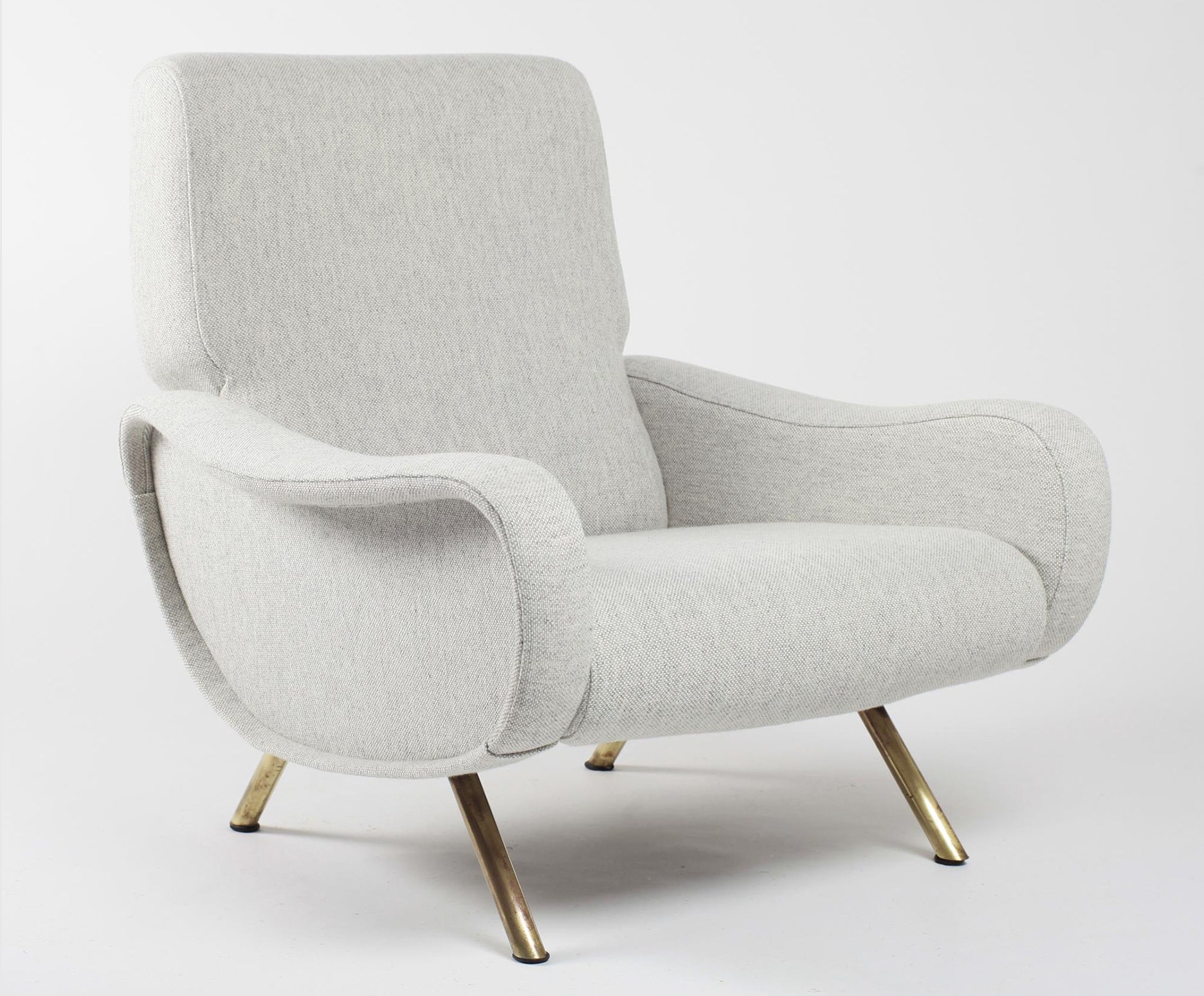 About the Design
While the scoop-like form of the Lady armchair, designed in 1951 by Italian architect and furniture maker Marco Zanuso (1916–2001), might not be the most visually arresting chair on the auction block today, it's one of the classic pieces of mid-century modern furniture and was quite revolutionary for its time. 
Like many designers of the day, Zanuso was fascinated with new materials like polyurethane foam and elastic tape. In the 1940s, he began experimenting with them through a collaboration with Italian manufacturer Arflex that would endure for years. For the Arflex line, Zanuso designed not only the Lady armchair — which won the gold medal at the Milan Triennale the year of its debut — but also the 1949 Antropus chair and the 1951 Sleep-o-matic sofa. While these works were radical for their materials, their construction methods were also groundbreaking. The Lady armchair, for instance, was manufactured in pieces and assembled at the very end of the production process, whereas traditional furniture was more frequently constructed as a whole.
Zanuso spent his entire career creating a new definition of modernism through his works and his words. He studied architecture at the Polytechnic University of Milan with some of the country's most forward-thinking designers, opened his own firm in 1945 and even served as the editor of design magazines Domus and Casabella, sharing his philosophy of modern design in their pages. He certainly succeeded in creating a lasting impact on the design world, particularly through pieces like the Lady armchair. It's manufactured today by Cassina. 
Previously Available Items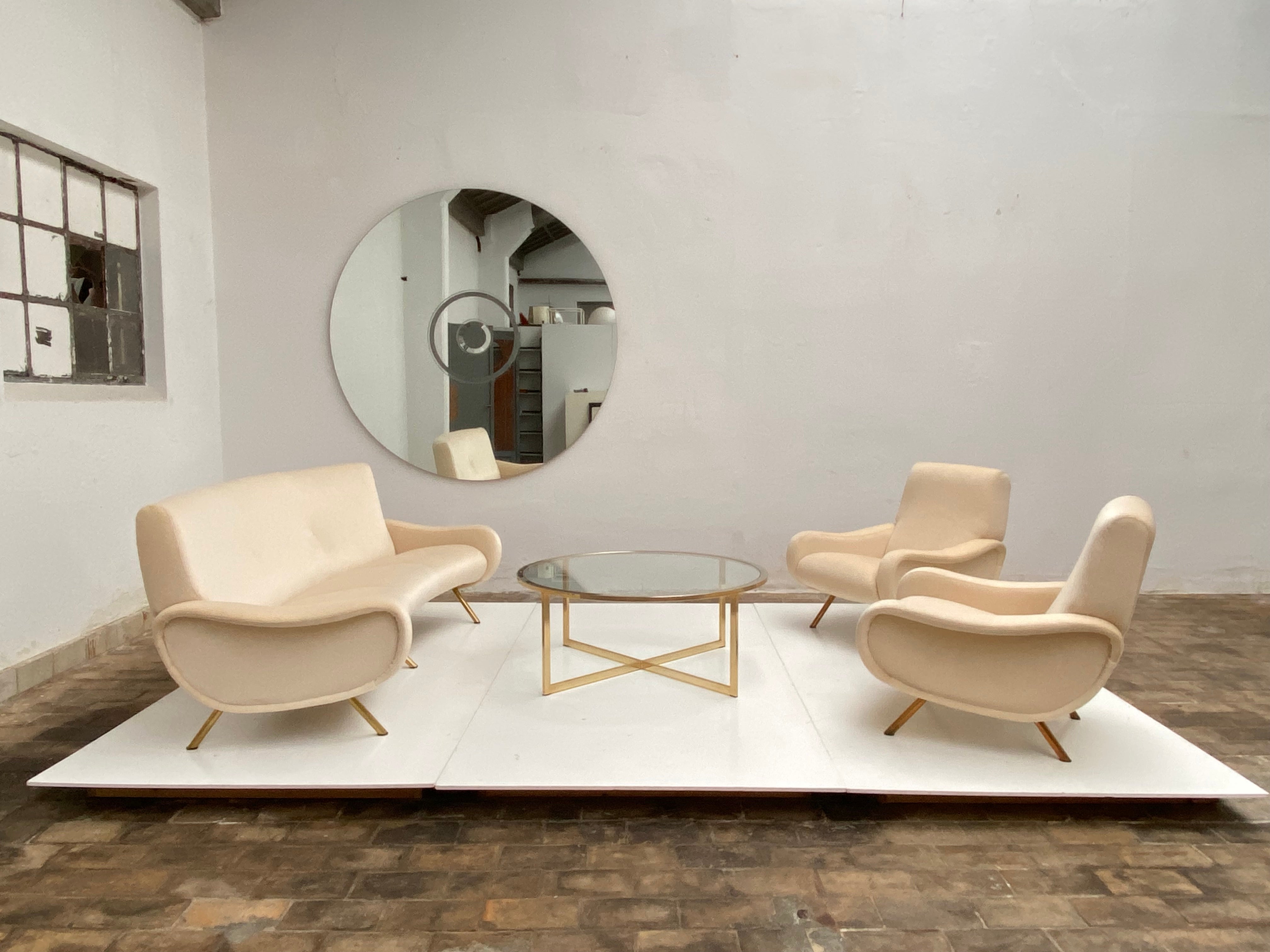 Lady Divano Sofa
More Marco Zanuso Designs